In this modern era of eMarketing, everyone battles to gain the top spot in the search engine listing, so Search engine optimization does this work simpler. As they augment the quality of the website aiming to increases the traffic of the website. New York SEO companies optimize a website to generate original, organic or un-paid traffic on your website from the searches in the search engine results.
01. When the internal department is totally committed:
Hire an SEO agency when you are sure that the internal resources and department of your brand are equally enthusiastic in inclining your company's positions. An SEO agency can't solely pull the traffic and conversions of a brand or company if the internal department doesn't cooperate or provide enough effective service for such beneficial results. The easiest logic that everyone should know is that if you dedicate sufficient time and resources to the SEO, it will deliver the deemed result.
02. When you have enough budget to afford them: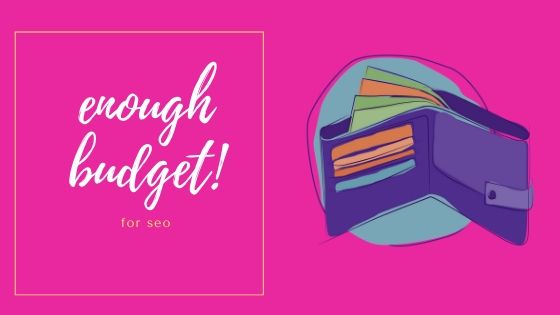 Your agency should have enough money to support the financial expenses for the project as it includes a great SEO team, an internal team, project and content strategy, and setting goals. Combining all of these can make the high expenses of a company, so your company should be ready to bear such expenses. Many brands even give a shot to individual consultants who are in contact with SEO companies; they can also help in developing your website and make necessary changes to your website. Legitimate SEO companies have 2-3 months plan for brands with low budget.
SEO agencies will generally review your website to make the needed modification to boost up the worth of your page. A strong SEO foundation arises through this evaluation of the site, and this evaluation of the site can take up extra charges from your estimated budget. A recommendation like changing URL structure or the fundamental site structure which all over can end up creating an appealing website, thus justifies the charging of extra bucks.
03. When they are prioritizing revenue as important:
Most SEO companies brag by showing statistics of how they helped in the inclination of ranking in the search engine rankings of your site.
Hire them when you find them focusing on your annual goals and how they are planning to boost up your revenue. The ranking is only an early signal if your SEO agency is moving your page in the right direction, but the true efficiency of an SEO is determined if the traffic has resulted in conversion thereby generating revenue.
04. When you have connections with other marketing channels:
Hire an SEO agency when your brand is connected with a combination of marketing channels like PR, social media and brand advocates. As collaborating with these platforms will help the SEO to drive the traffic into your website. Without these, you have to pay off several amounts of time to gain success, as even the website with the best content needs a medium to propagate into the minds of the target market and gain traffic.
05. When you already evaluated the analytical data:
From setting up a campaign for learning reaction to generating immediate traffic with paid searches, everything can be done when you have proper analytical or statistical data. If these analytics are properly set up, they can help you track the actions of people on your site. So it is necessary to employ the right analytics team.
Conclusion:
So basically, to sum up, when should you hire an SEO agency is when you have sufficient budget to bear the expenses of the SEO agency that can provide high revenue and long term success while having the right resources and proper analytics.
Also read,
5 Steps To Increase YouTube Views Organically In 2020