Generally, the only thing that you need to do is to emotionally prepare for dating. When you are ready to open yourself to your new partner, you will easily find ways how to date him or her without affecting your children, at least, not until you are ready to introduce him or her to them. We hope that you have successfully dealt with your depression and now feel open to new emotions and romantic experiences, and especially for you, we have prepared some steps and ideas on how to be successful in dating as a single mom.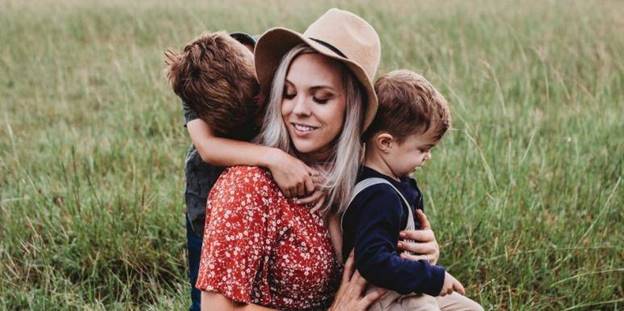 So many times, we have heard that being a parent is pretty challenging by itself, and being a single parent is a task for real heroes. But how do we call those who manage to have dates while being single parents? We call them happy and active people who don't believe in stereotypes but know the most important red flags in dating. So, if you want to forget about those stereotypes and want to learn how to start dating as a single mom, then the next part of this article will definitely come in handy.
1. Get ready for new experiences and emotions
Since the beginning of this article, we have been transmitting one the most important idea that before going back to dating again, you need to get ready. Accordingly, this should be your very first step on your way towards your happiness. Remember, there is no point in sticking to your past, especially if your previous dating experience as a single mom was painful and problematic. Instead, get ready and be open to something new in your life. After all, often, romantic relationships help a great deal in dealing with boredom.
2. Try online dating apps
Online dating apps have become very popular, and today this is the best way to search for romantic partners. Firstly, because online dating doesn't require a lot of your free time. Secondly, you can spend time with your children while trying to find someone online. Thirdly, online dating is very safe since you can learn a lot about your possible partner before you met him or her in real life. Plus, adjustable filters will help you avoid people with different interests and beliefs.
3. Don't wait for too long to bring your relationships online
This one is very simple, the more you wait until the real meeting with this or that person, the higher the chances that he or she will find someone else. So, if you are into online dating, then don't wait for too long until your first date. What about dating as a single mom without dating apps? In this case, we are talking about the time between your acquaintance, and the first date. Everyone understands that for a single mom, it may be very hard to find time for a date, but still, you can't afford to wait for too long. Even if you regularly have conversations via phones.
4. Don't introduce your children too soon
By introducing your romantic partners to your children too soon, you can harm both your new romantic relationship and your connection with children. You see, even the most caring men need some time to get used to the fact that their beloved woman has children from another man. So, it is always better to wait for some time when you will be sure that you want to be with this person. In turn, children often jealous of mom's new partners, and introducing many new partners is definitely not the best way to deal with this problem.
5. Set the right priorities
This is very interesting and, at the same time, an important aspect. Some individuals often feel offended when dating a single mom and nog seeing each other as much, and become jealous. In this case, especially young mothers, often feel lost and don't know what to do. We recommend you to avoid getting close to people like that. You see, you can sometimes set dating as number one priority, but this can't be systematic, and if your new partner doesn't respect the fact that you need to pay time to your children, it is better to find someone else.