I've been using the Xbox Series X for several months. Actually, I had already written off gambling, but Microsoft's next-gen console has awakened the gamer in me again. Still, I won't buy the new Xbox – and that has to do with a homemade problem. A long-term experience report from Kaan Gürayer.
It happened between the 5th and 6th generation of consoles: At some point I just stopped picking up the controller. Maybe I was tired of playing, my interest in other hobbies outweighed it, or it was due to the time-consuming relationship stumbling blocks that every early 20-year-old walks into. Who knows.
Completely changed gaming world
Around 2013 I wanted to start playing again. With PlayStation 4 and Co., a new generation of consoles was just around the corner. To my own surprise, however, I was faced with a completely different gaming world. Everything had become complicated and annoying : before every game there were suddenly updates, you were forced to miserably long tutorials, microtransactions pulled money out of your pocket and games were no longer games, but became interactive films.
Nintendo was a laudable exception, but the Japanese have always been cooking their own soup anyway.
I was accordingly skeptical when the new generation of consoles was introduced. The trends that put me off gaming were still there – and in some cases have even gotten worse, keyword: microtransactions. After a few months with the Xbox Series X, I am positively surprised . Microsoft's next-gen console has awakened the gamer in me again, at least a little. This is not due to one outstanding feature, but rather a combination of several. The whole here is actually more than the sum of its parts.
Fast game change thanks to SSD and quick resume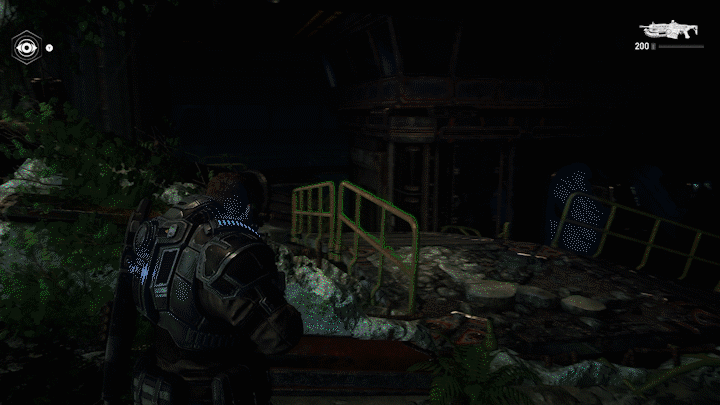 Thanks to the nimble SSD and quick resume , I can switch back and forth between several games at once – a godsend for someone like me who quickly loses interest in a game and often never spends more than 15 to 20 minutes playing a game.
This of course assumes that you go "all digital" and don't buy any games on physical media. I have always avoided this step so far, because I feared that at some point I would be left empty-handed – after all, a service can always be shut down, providers are not charities. The fear is still there, but I think (okay, it's more of a hope) that Microsoft is on the safest side of all three major console manufacturers . Redmond-based companies are among the most valuable companies in the world and have a long history of supporting their services.
Everything you need to know about the Xbox Series X / S:
Backward compatibility and Game Pass offer real added value
Which brings us to the games: Neither Sony nor Nintendo can keep up with the backward compatibility , some of which goes back to the original Xbox from 2001. Thanks to regular sales in the Xbox Store, I can also play games that passed me by when they were released. In fact, most of the games I currently have on the Xbox Series X are from the Xbox 360 and Xbox One generation. Another plus point: Microsoft has "spruced up" many older games with the FPS Boost, completely free of charge.
The icing on the cake is of course the Game Pass , which I have also subscribed to. For little money (starts at 9.99 euros per month) you have access to over 100 games that you can download and play for free. The selection is colorful and ranges from current AAA titles to classics. All current first-party titles from Microsoft such as Halo Infinite or Forza 5 are also included. A pretty good deal that makes you more willing to experiment with games – after all, you don't lose 60 or 70 euros if you don't like it. For example, I tried "Hellblade: Senua's Sacrifice". Without Game Pass, I would probably never have spent any money on it, as such games have not really interested me so far.
What else I noticed about the Xbox Series X:
Chic design : very subtle and minimalist, fits in well everywhere. On the other hand, I think the PlayStation 5 is really ugly. I am not alone in the editorial team with this opinion. Quiet : The Xbox Series X is barely audible. No comparison to the jet of my old PS4. Controller : Good grip, feels really good in the hand. Graphics : The 4K graphics are impressive and really come into their own on my LG OLED television. But that's not just a reason to buy for me. Menu navigation : Overall, the menu on the Xbox Series X is structured logically and comprehensibly. Every now and then you come to places that are unnecessarily complicated and require several steps – for example when calling up the reduced games in the Xbox Store. Microsoft should make improvements here. Blu-ray player : Microsoft should also improve the control of the Blu-ray player – at least via the controller. It is unnecessarily complicated and there are no labels on the on-screen buttons.
Xbox Series S in the long-term experience report: My conclusion
"Buy or not buy?" Is the all-important question. The Xbox Series X is a beautiful piece of technology that made me want to gamble again with fast game changes, downward compatibility and the Game Pass. But since I put everything on the digital map, the best possible graphics are not particularly important to me and I (at least currently) play games of the last or penultimate generation, my decision is clear: it will be the Xbox Series S!
The "small" Microsoft console offers everything that is important to me , is now more than 200 euros cheaper on the street (see Amazon) and, above all, there is one thing: available. The Series X, on the other hand, is – unfortunately – still in short supply.
Still, I take my hat off to Microsoft: The Xbox Series X has turned out really great . Those who value 4K graphics, especially the latest AAA games (which take up a lot more storage space) and don't want to completely part with the freedom of the disk drive, will find an excellent next-gen console in the Series X.