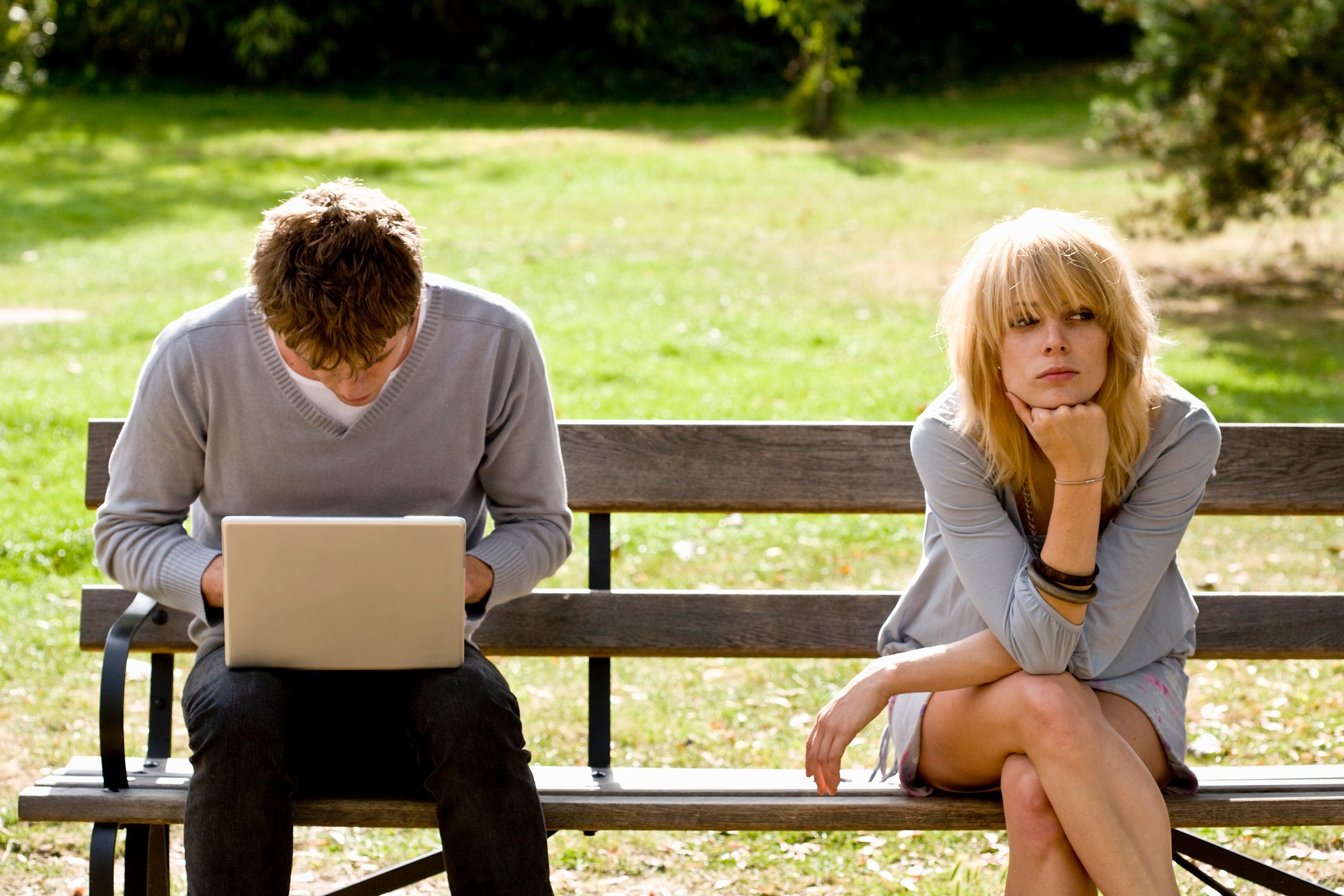 Workaholic: Symptoms and Tips for Fighting Work Addiction
Getty Images A survey shows that 28 percent of Germans say they are fully absorbed in their job and work hard for it. They are considered workaholics. According to experts, almost one in seven employees in Germany is at risk from work addiction. Clarity about one's own values ​​and a consistent separation between private life and work can protect against work addiction. On Monday, July 5th, certain people could take a day off for a change. It's National Workaholics Day. The unofficial US memorial day is hardly known in Germany. The related issue affects people in industrialized nations around the world – even if there are no self-help groups in other countries like the Anonymous Workaholics in the USA. In Germany around 20 million (28 percent) of employees say of themselves that they "are fully absorbed in their job or their training and work hard for it". This is shown by the Allensbacher market and advertising medium analysis 2021, which asks the attitudes and habits of Germans every year. The analysts in Allensbach assign these 20 million people to the workaholic type. To devote yourself to your work with pleasure: At first glance, there is nothing wrong with that. Even when US comedian Roger Dangerfield came up with the term workaholic in the late 1960s, he did not have the workaholic in mind. He was referring to his father, who took refuge in alcohol from his job stress. People who really suffer from work addiction can usually only get a tired smile out of it – many of them rarely have a head for dates. The work comes first.
Job addiction can affect everyone
They tend to work overtime all the time, often skip work breaks, and stay in the office when others go to work. Many people are still thinking about their job on the weekend when they are actually free. Social life suffers. They lose sight of everything that exists alongside work. It is estimated that almost one in seven employees is at risk of work addiction. It can hit everyone. So-called knowledge workers, whose professions are closely linked to specialist knowledge and information, are particularly affected. Often these are academic fields of work and activities that can be designed more freely and are geographically independent. Many employees have known this since the pandemic at the latest. The problem is paradoxical: on the one hand, many people would like a job that challenges them and that they like. At the same time, many people in industrialized nations now give their job a very high priority. Employers appreciate that. Where there is trust-based working time, many people feel that they can work independently. Many like to add an hour's work to it when the hourly target has actually been completed. But when is a workaholic at risk? Where does the addiction begin? "Heavy workers" who find their work happy but maintain a balance between work and life are not meant. The excess of work only becomes critical when the work and your own performance are constantly present in the evening, at night or during times that are actually defined as a break. The relationship to one's own job becomes toxic.
Those who are driven by their own work are more prone to work addiction
In 2006, a team of scientists from Canada and Norway asked 500 Norwegian employees how much they felt connected to their work and whether they enjoyed it. The result: fun at work was most likely when someone described themselves as an extrovert and had the feeling that they could make a difference in the job on their own. Those who tended to be insecure, described themselves as conscientious and doubted that they could make a difference, felt inwardly driven by their work. And tended to be more addicted to work. In 2013, researchers in New Zealand found a link between a person's excessive work and their propensity for insomnia, anxiety and depression. Julia Gruhlich, work sociologist at the University of Paderborn, looks at the topic from a different perspective. Her research deals, among other things, with the world of work from a social perspective. "Today, whole groups of people are massively absorbed by work," she says. "The reasons for this do not lie solely with the individual or personality, but rather in the social focus on gainful employment and the conditions of work as the primary center of life." Munich ex-manager Sabine Votteler, once a well-paid executive in the economy, experienced even what workaholism means. She describes it as a downward current. "I defined my value completely in terms of my performance on the job, and I always expected more of myself until I stopped sleeping at night." She was chronically exhausted. She quit the job overnight. She was 49 years old and had been in management positions for 25 years. Among other things, she had been Marketing and Sales Director for companies such as Doc Morris and Zooplus and had built up new companies.
"As with drug addiction, the next shot gets you high for a while"
The constant "addiction to recognition" determined their work. "As with drug addiction, the next shot, the next career goal, gets you high for a while," says Votteler. "No sooner has it been achieved than you need the next goal, the next salary or hierarchy level. I needed confirmation from outside – and always had the good and at the same time deceptive feeling: I am irreplaceable. "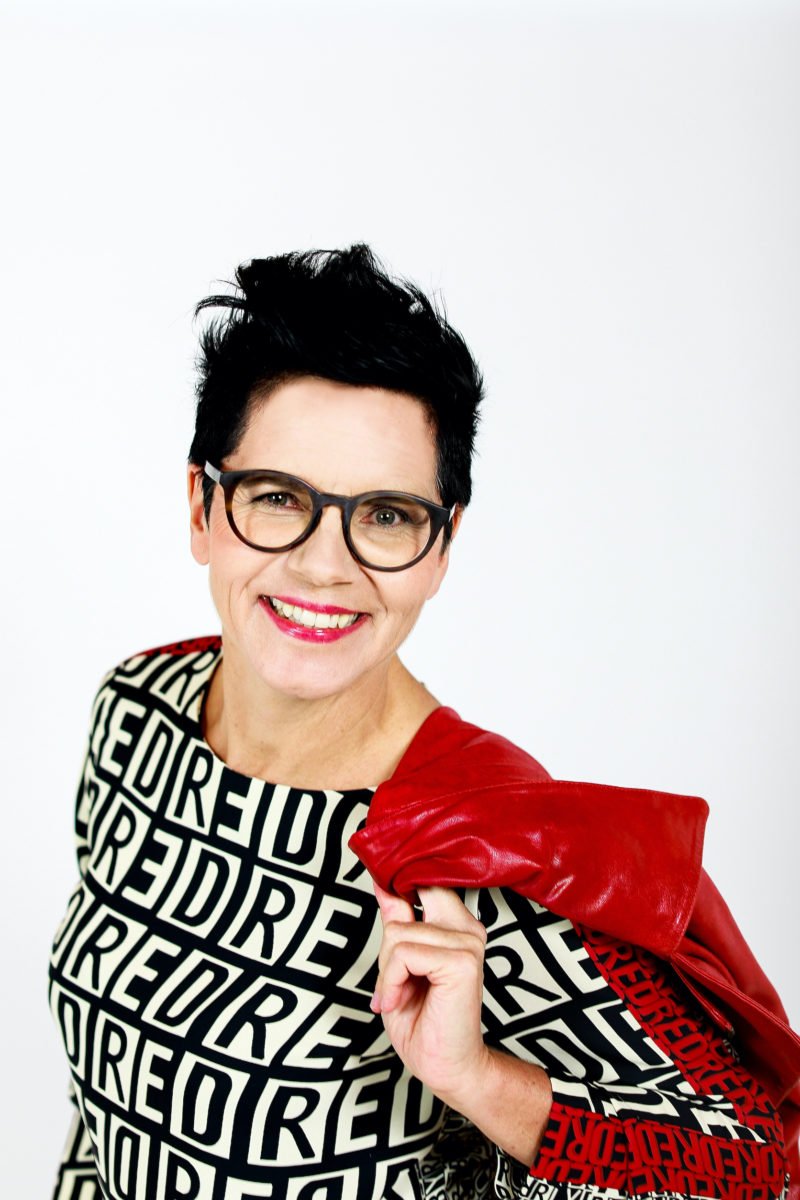 Sabine Votteler. Credit: private Performance thinking is already applied in childhood and adolescence, she believes. "Do, do, do, then you get top grades, get a good job – most people adopt this attitude, and the systems outside calculate with it." Only a few managers, says the consultant, get the idea that something is wrong with it is to be completely determined by work. "Unless decisive events happen, such as that your partner no longer plays along or your own children criticize that you hardly have time for them." She herself trained as a coach and now advises many who get into similar situations . Most, she says, only change their minds through an external event. Not previously. "It could be an illness or an almost burnout like mine." An ex-managing director, who she experienced in coaching, was recently dismissed. "He had fixed assets, bought a house in Mallorca. He dived. That shook him up. "For many years it was mainly people aged 40 plus who wondered whether their way of working was right, says the consultant. "In the meantime, I experience this earlier and earlier, for example with employees of startups." According to Votteler, work addiction basically arises from the very beginning of the career. "Many sacrifice themselves, thinking: it won't work without me." The performance becomes weaker. Slowing down from the gas – hardly anyone can do that on their own. "It is a good sign when critical thoughts about one's own work style are allowed," she says. "Then comes the question of your own goals in life and your values. And the admission: I've always only worked according to the company's goals. But which one do I have? What do I want for my life? Is that all? "Read also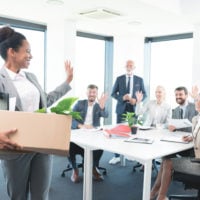 Downshifting: How saying no can take you to the next step in your career
"The workloads have reached a critical point for many"
A person creeps into a workaholic. This is due to the social and work system in which we are today, says researcher Gruhlich. "An increased number of burnout cases and psychosomatic problems show that the workload for many people has reached a critical point," said Gruhlich. "There is an imbalance in the relationship between work, family and leisure. Working time and life time are very unevenly distributed. "This can also be seen in the overtime that individuals regularly work. For Gruhlich, the fact that work completely absorbs many people today is due to what she calls dissolution of boundaries. "The elimination of time and attendance and digital technologies make mobile working possible – and that shifts responsibility for one's own performance to the individual." In the end, however, the targets have to be met, regardless of how much time it takes. "Highly qualified people and managers in particular have a lot of creative freedom in their work and can contribute their ideas," says Gruhlich. "This allows them to identify with their job and like to work – on the other hand, this makes it difficult to set limits." If work is strongly controlled by the individual, it is also up to them to limit them. "But that is becoming more and more difficult because work is becoming more and more concentrated," says Gruhlich. There is more to be done, but not more people to do the work. "That increases the pressure on many employees." In addition, performance and success are rewarded by the system – a problem for addicts. "Many companies forget that people have to maintain and regenerate their workforce," says Gruhlich. Organizing and managing work healthily is a matter for companies. "But they do not always fulfill their responsibility as long as they have the impression that the employees' voluntary self-exploitation is worthwhile for them." In order not to leave the problem to people who work too much, the work sociologist believes that collective work is also a problem Representation of interests necessary. This includes unions. "The problem cannot be overcome without a change in work in favor of a better work-life balance."
Four tips: How to protect yourself from work addiction
1. Make it clear to yourself which values ​​are important to you "So far, I have rarely seen work-addicted people in coaching who know which values ​​are important to them in their lives," says consultant Votteler. "But people should definitely find out about these values." She also only considered these in the critical phase of her employee life. "My values ​​are leisure, effectiveness and development," she says. "Unfortunately, I was shocked to find that I couldn't live any of these values ​​in my last years as a manager on the job." 2. Structure your work A better work and time organization helps to gradually reduce overtime and chronic overtime. However, the step requires a clear view of your own situation. Only then can the situation be broken. Good performance does not show itself in endless hours, but should be divided sensibly. Work breaks have a purpose: They also protect your own health. Keep them. The next step should be that you shut down your computer punctually in the evening and go home. If you can't do it on your own, the first step could be to initiate a familiar person and let them remind you of this. 3. Find yourself: through mindfulness, meditation, sport If you know for yourself that you have to change something in your work ethic, says Votteler, you can use numerous effective means to improve your own mindset. "Wellbeing, well-being, is also an issue for more and more companies, especially since Corona, they are paying more attention to it," says the consultant. She advises exercising, mindfulness classes, and meditation. Numerous apps also teach relaxation techniques. 4. Maintain your social life An intact social life is just as important to your life as your job. However, people who suffer from work addiction often go into social retreat. Attentive friends or family members will not miss this. You are looking for the conversation. With a little luck, those affected will realize that they have to change something. Read too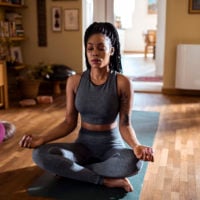 Mindfulness in the workplace: How it will benefit you and which simple exercises will help you with it