The Canon EOS R6 is not one of the most recent cameras on the market, but it is one of the ones that has received the most praise since its appearance and that has left a trail of more than satisfied users in its wake.
Taking advantage of the fact that I have been able to test it for a couple of weeks, I wanted to leave you my impressions and some example photos.
INSIDE THIS ARTICLE… 📖
Ideal type of user
The Canon EOS R6 is a camera that, due to its characteristics and price, is indicated for an advanced and/or professional user.
Starting from this base, you should know that it is an off-road camera, very versatile, that defends itself well with what you throw at it.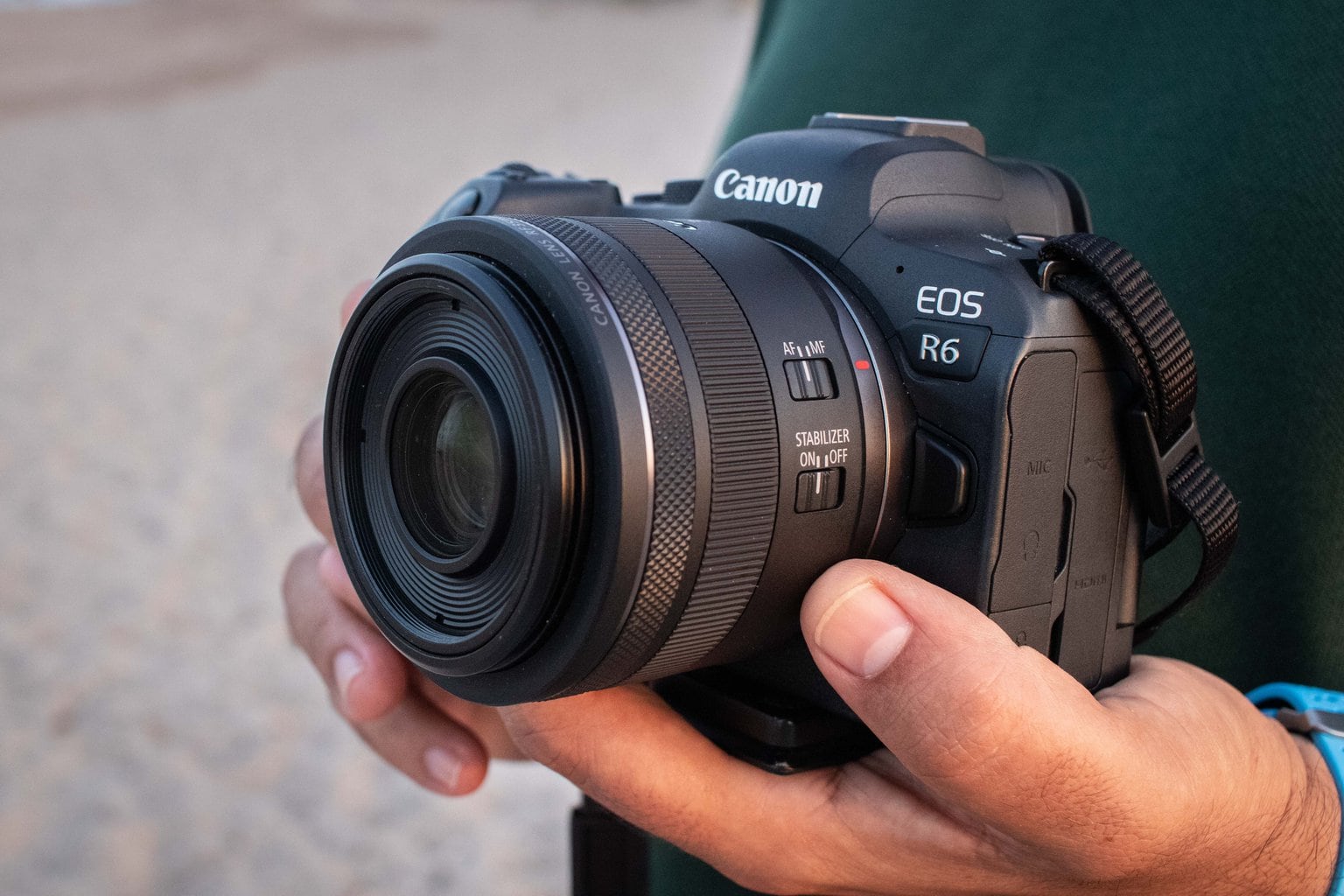 Its fast and highly accurate focus with subject tracking makes it ideal for action photography, wildlife, sports, shows, etc. Its response to high ISO values, in addition to its stabilizer, is also highly valued in event photography, such as weddings, concerts, festivals and any event indoors and/or in low light that requires a quick response.
In video it also responds very well, but with some limitations that mean that, despite being a hybrid camera, it is more suitable for those who prefer photography over video.
Canon EOS R6: Features
The Canon EOS R6 is a full frame mirrorless camera with a sealed body that offers excellent performance in stills and video. Let's see its main features:
Canon EOS R6Sensor20MP CMOSSize
sensor36x24mmProcessorDigicXMountCanon RFPoints of
approach1053Speed
shooting30s-1/8000sISO102400
expandable up to
204800shot in
burst20fpsStabilizationup to 8 steps Screen3″
1,620,000 pixelselectronic viewfinder3.69 million
of pixelsconnectivity2.4GHz Wi-Fi
BluetoothStoragedouble slot
UHS-II SD CardsVideo4K at 60pWeight680g
(with battery)Dimensions138 x 98 x 88mm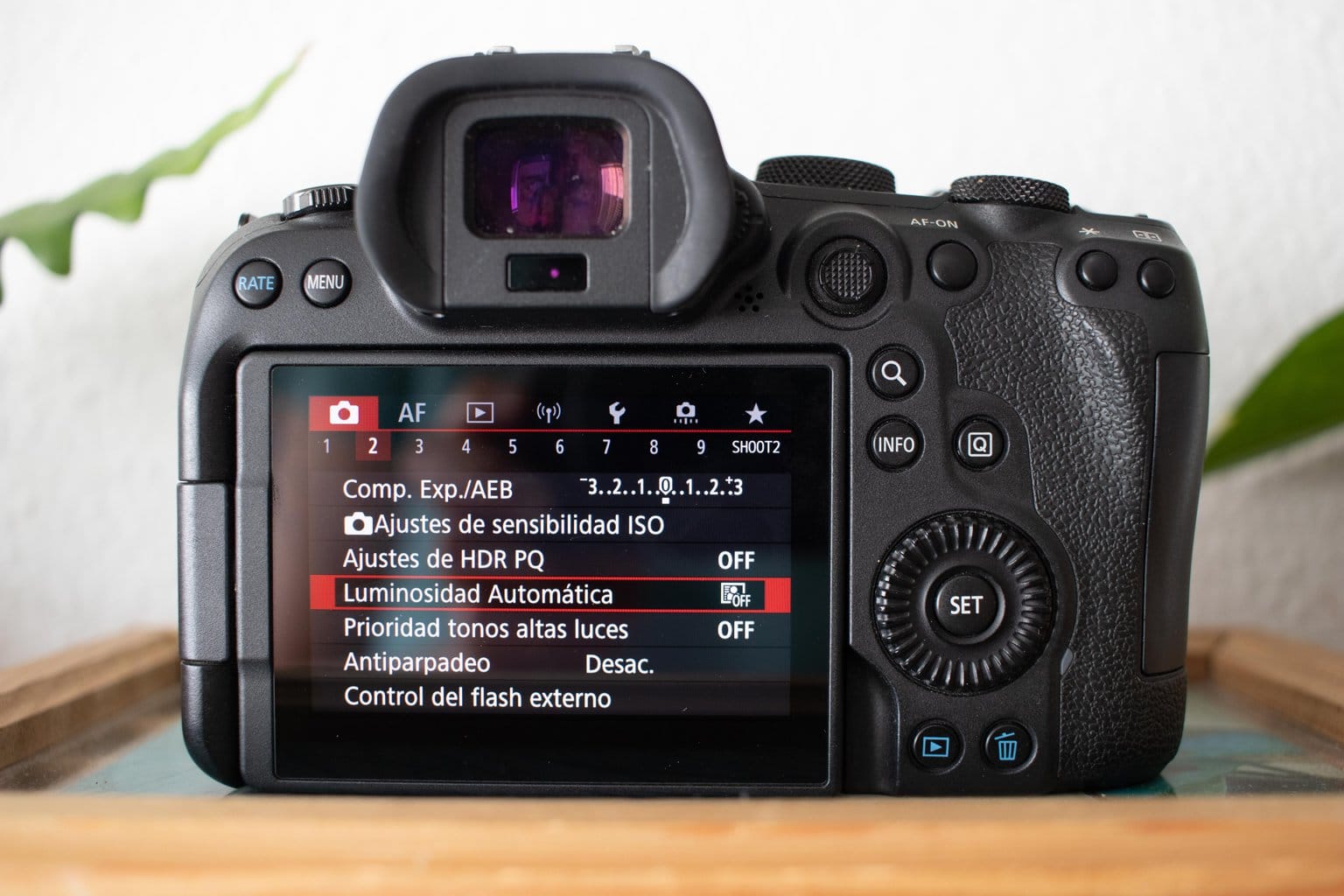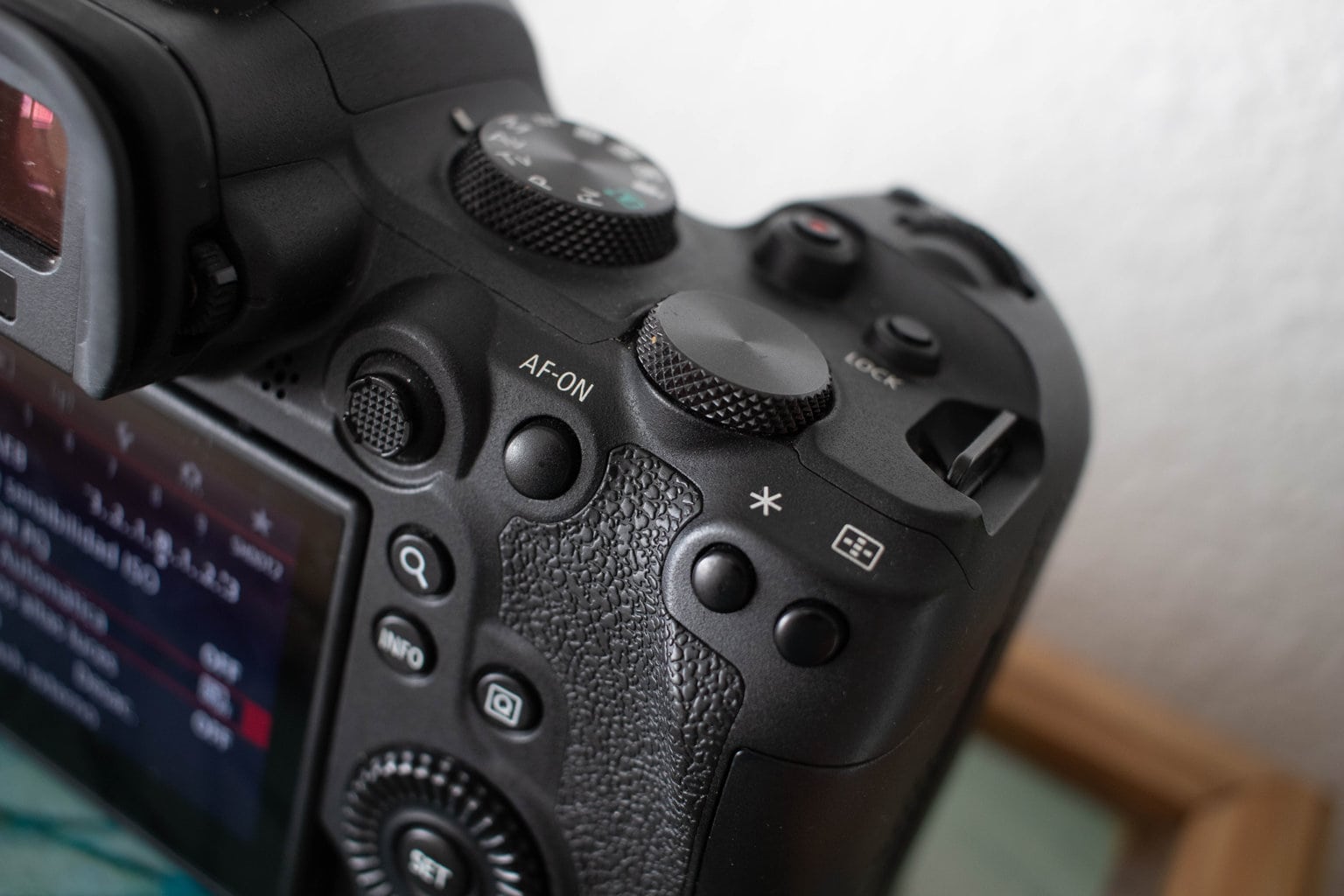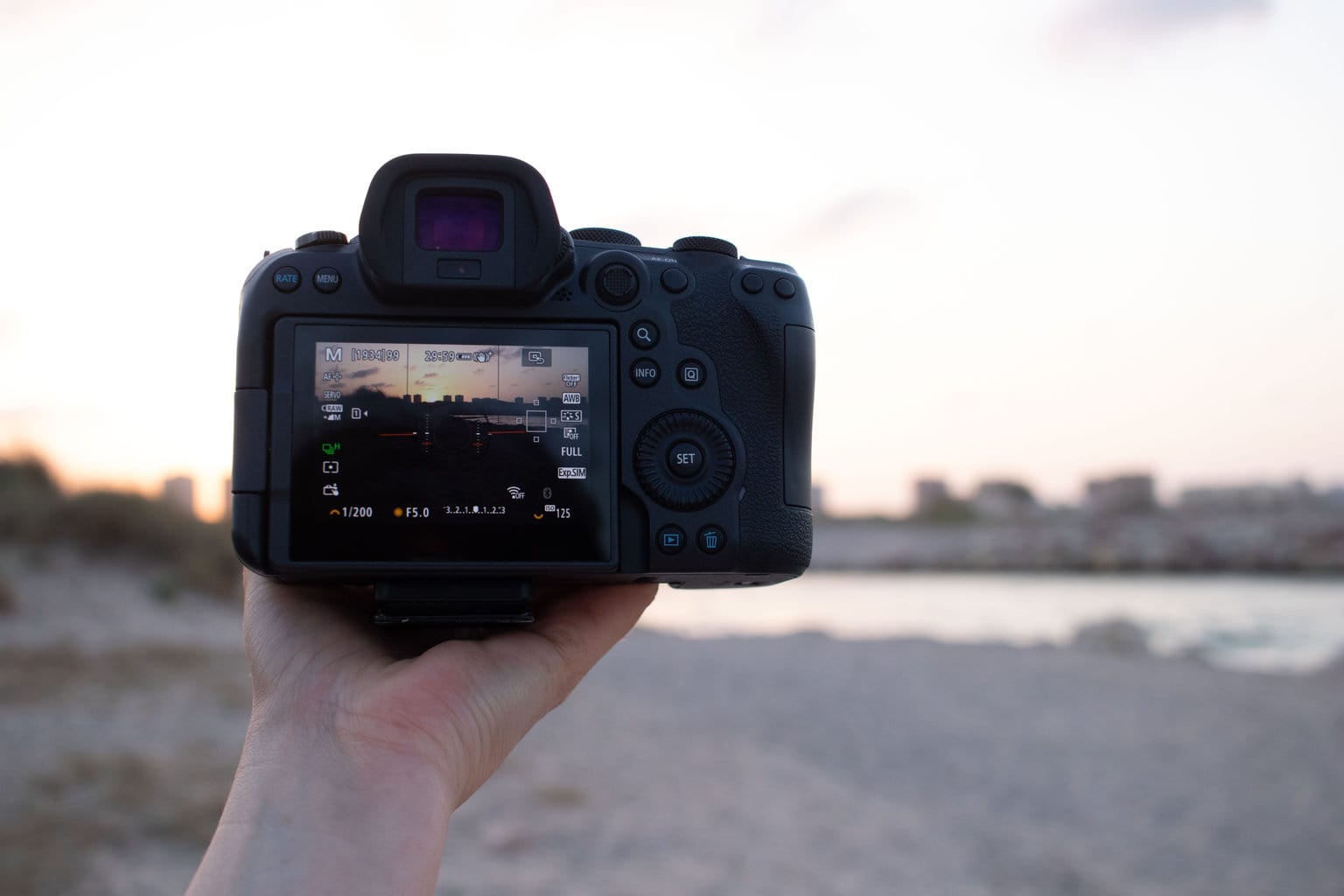 Advantages and Disadvantages of the Canon EOS R6
I have already mentioned some of his strengths, but they are, mainly, its sealed body, the stabilization, the fantastic focus and the ISO.
Add to that an articulated touchscreen that lets you follow the action from impossible angles, the dual slot, or the super-fast, silent burst, and we've got plenty of reasons to want to get our hands on it.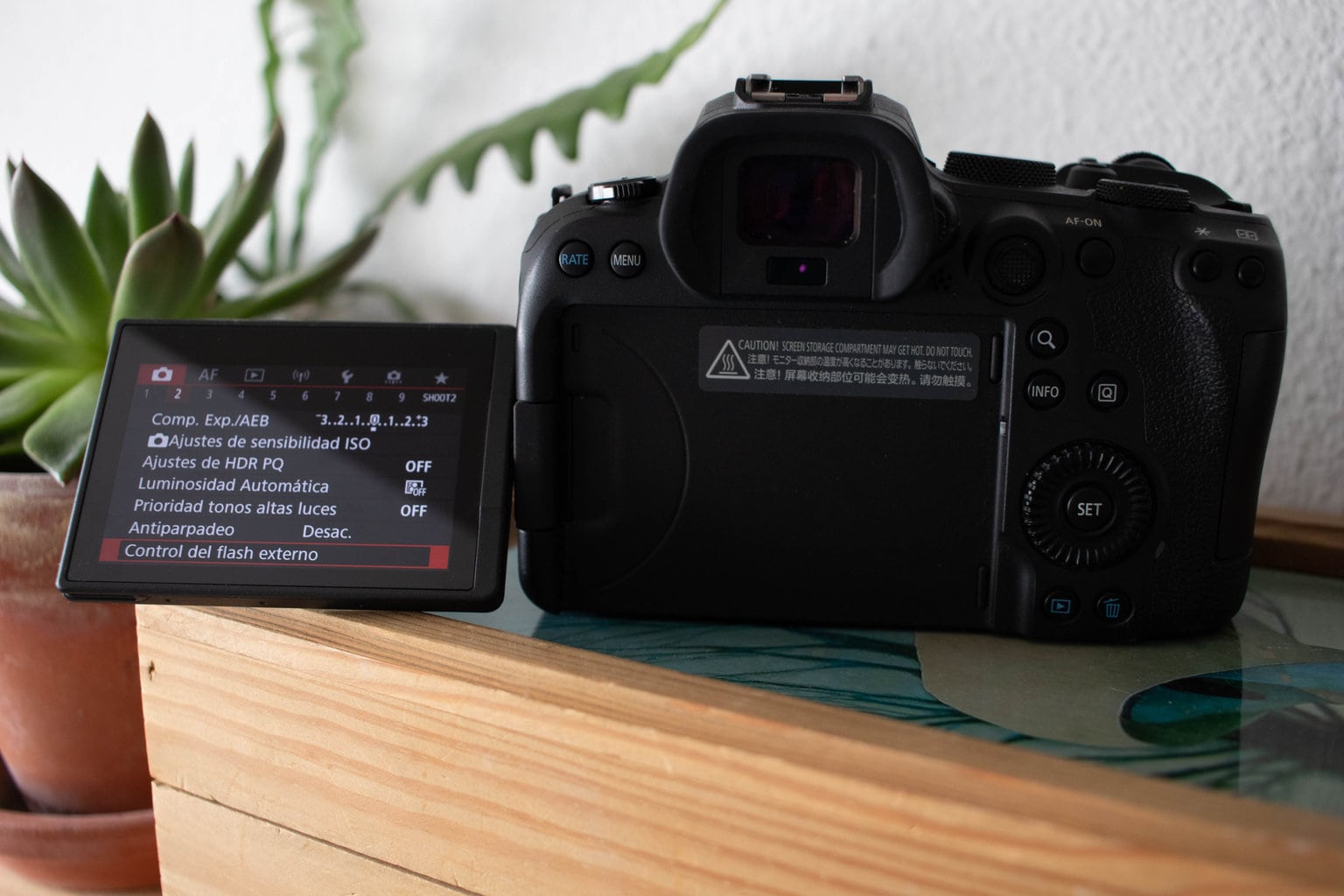 Of course, it couldn't be perfect. There are those who miss a superior screen, and for certain disciplines a few more pixels would be good, although what is most blamed is the overheating of the sensor and the recovery time with long videos.
Canon R6: price
The price of the Canon R6 right now is about 2,700 euros, it is true that it is what users complain about the most, although we must bear in mind that we are talking about a camera designed for an advanced or professional user.
If you are looking for other cameras to get started, I advise you to take a look at the recommendations of the link.
Buy Canon R6
If you dare to buy it, you can order it at your trusted physical store or, for example, at Amazon.
And I wouldn't think much about it if you find a good offer or the opportunity to buy it second-hand from a trusted person or establishment.
Canon R5 vs. R6
Both cameras have more points in common than differences, so it is better that we see these differences between the Canon EOS R5 and the Canon EOS R6 summarized in the following table:
Canon EOS R5Canon EOS R6Video8K RAW
4K 120p4K UHD 60pAF points
selectable59406072Approach
with low
illumination-6EV-6.5EVISO51200
expandable to
102400102400
expandable to
204800Sensor45MP20MPStorageCFexpress
SDSD cards (UHS-II SD)top panel

Resolution of
screen2.1 million
pixels1.62 million
of pixelsSize
screen3.2″3″Duration
shutter 500,000
shots300,000
shotsViewfinder
electronic5.76 million
pixels3.69 million
of pixelsWeight738g680g
As you can see, saying that one is better than another is not entirely correct because it depends on what you are going to use it for. There is one better than another but for every need 😉
canon r6 vs. sony a7III
Another competitor of the Canon EOS R6 is the Sony Alpha 7III, let's see in this case what the main differences are.
The Canon EOS R6 came out two years after the Sony Alpha 7III, it has 1053 focus points vs. the Sony's 693, its body is sealed, it has a higher screen resolution, ISO 102400 vs. Sony's 25600, 4K video at 60p (the Sony sticks to 30p) and a 20fps burst instead of 10fps.
For its part, the Sony costs less, has 24 MP resolution compared to 20 MP for the Canon, exposure compensation of ±5 EV, longer battery life and instead of Bluetooth it has NFC.
Canon R6: opinions
The opinions of the users are very positive, on Amazon, for example, they rate it with 4.4 stars out of 5.
In the opinions of the Canon page the average is 4.5 (also out of 5).
Most users agree that it is surprisingly good, especially highlighting the speed and accuracy of focus, the dynamic range, the silent burst and how well it behaves in terms of noise at high ISO values. Also in that it is an off-road camera and very ergonomic.
My opinion, after trying it, I would have kept it 😂 . I think that's a good sign, right? Now, being more specific, I have loved how it responds in low light, its dynamic range, the burst, how easy it is to work with it and not lose photos, that it allows you to shoot at 1/30s without a tripod or that it leaves you many creative options, such as multiple exposure.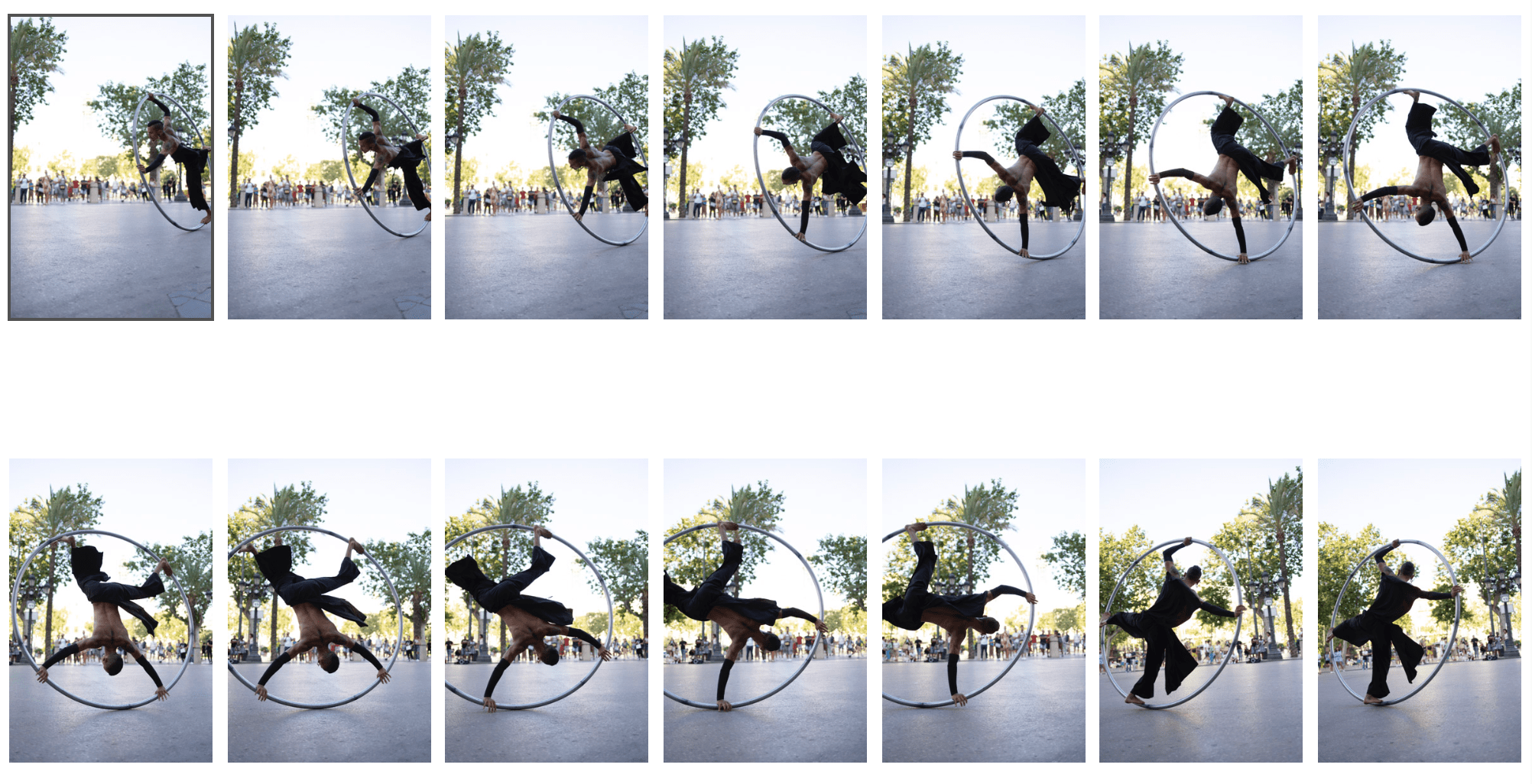 Burst scene with Canon EOS R6
An example of direct camera multiple exposure: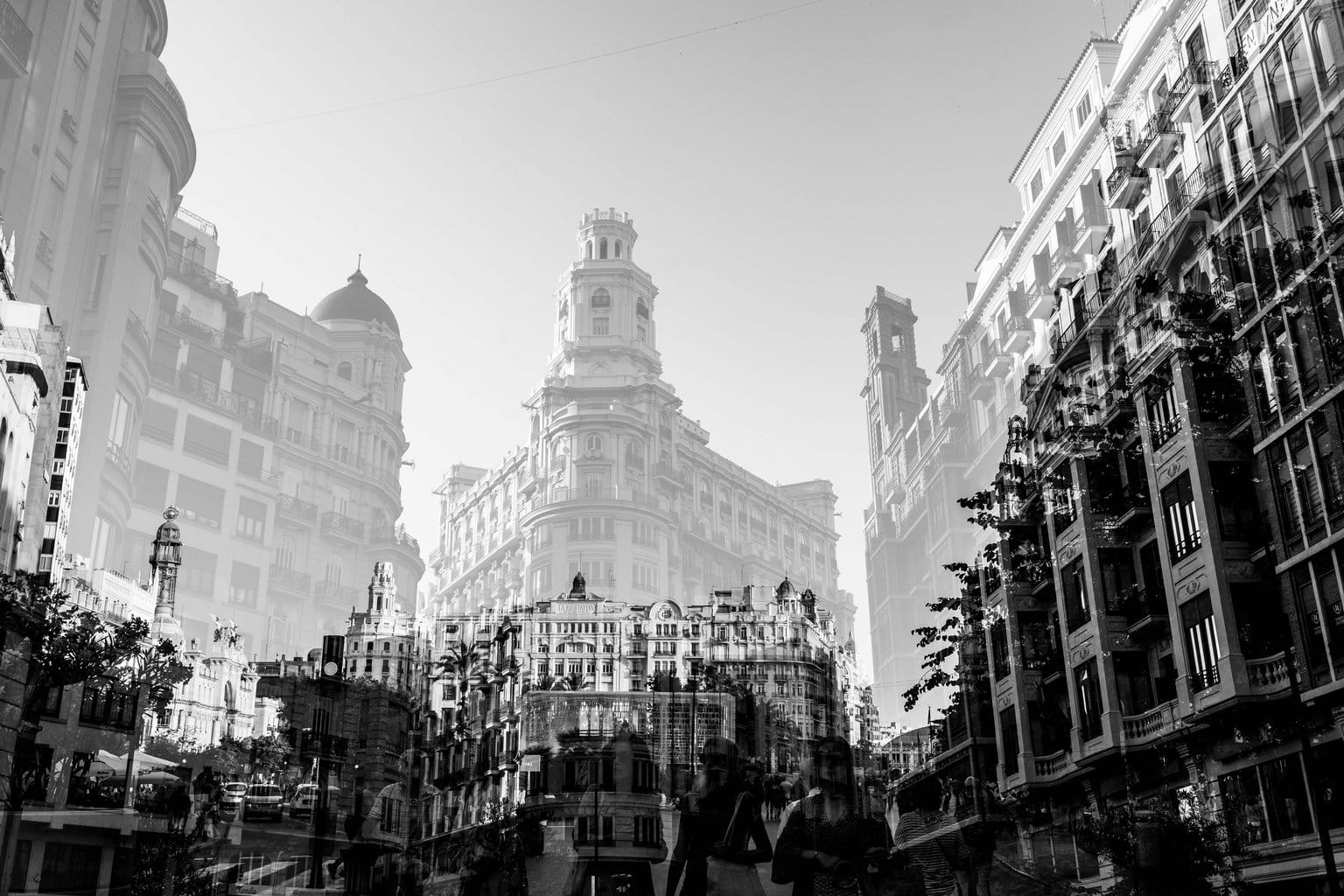 Here are some examples of the most complicated situations (photographically speaking) to which I have subjected him, especially when it comes to light:
I start with a very strong light contrast. The typical photo with very hard light in which you either photograph the shadows or the lights well because having information in both areas is impossible unless you do an HDR. These photos are unedited, you see them as they came out of the camera.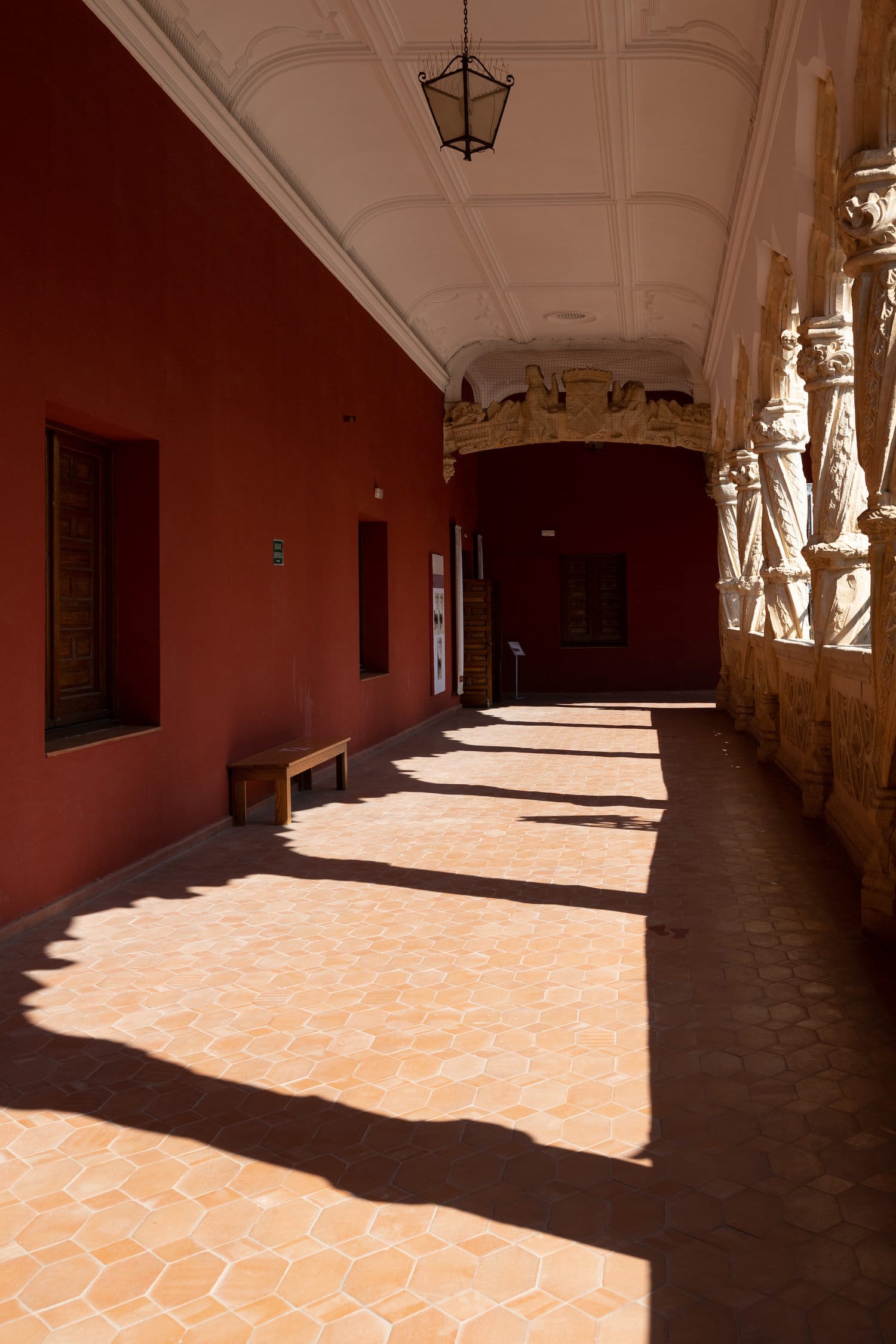 excellent dynamic range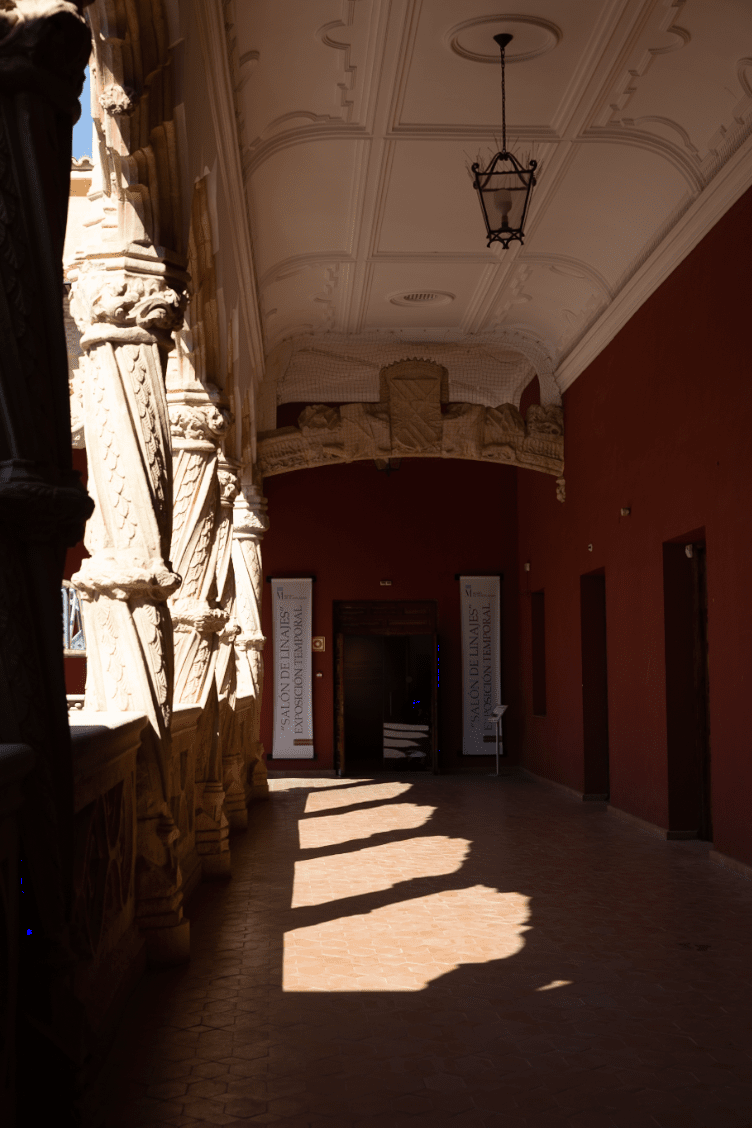 On shows clipping shadows and highlights
The image to the right is a screenshot from Lightroom with the missing information warning turned on. As you will see, there are just a few small blue marks that indicate the blackest blacks. Otherwise, there is information in all areas.
Here are other examples of how it works with tricky lights, like strong contrasts or backlights.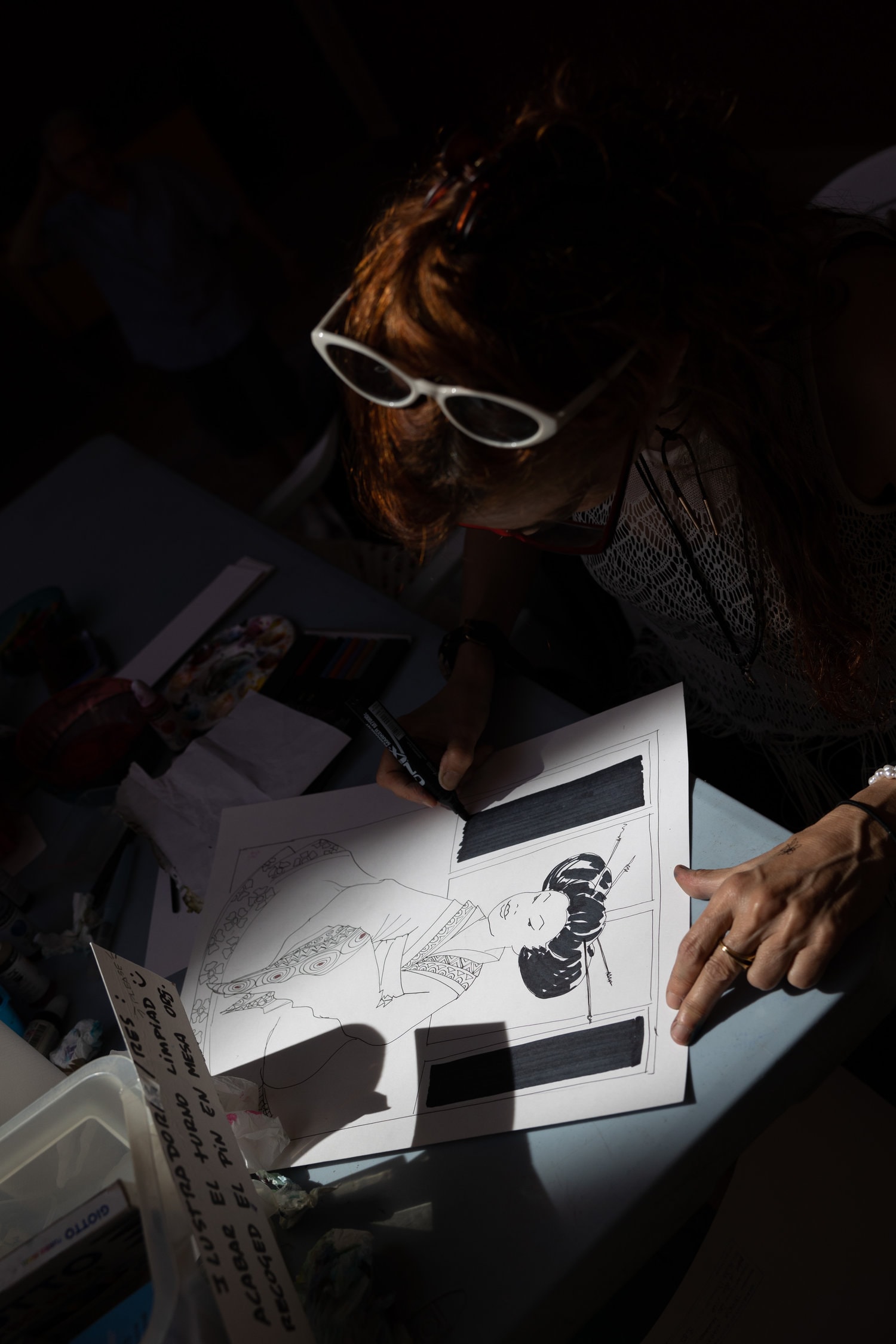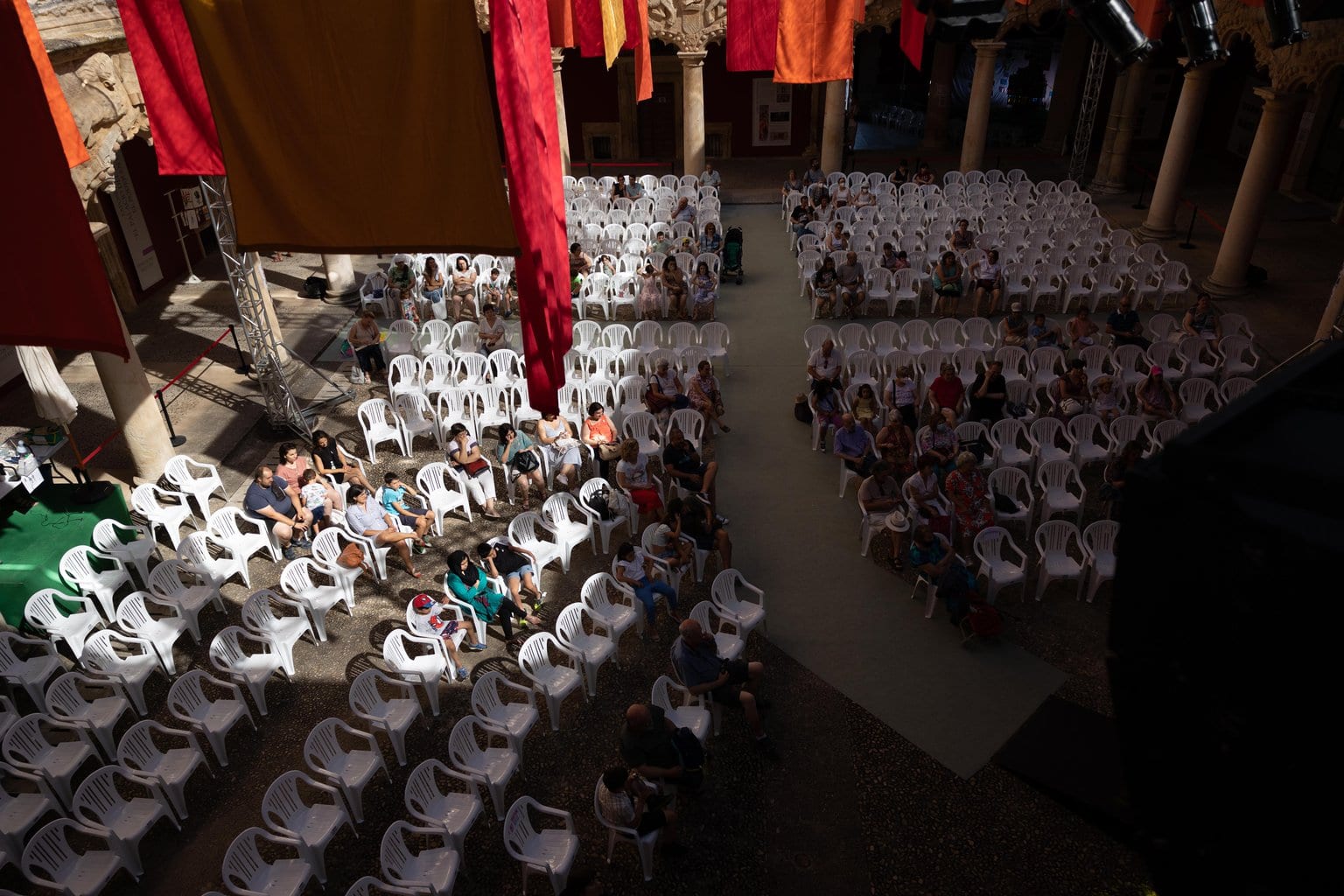 Here are some photos taken practically in the dark, to force the shutter speed and ISO.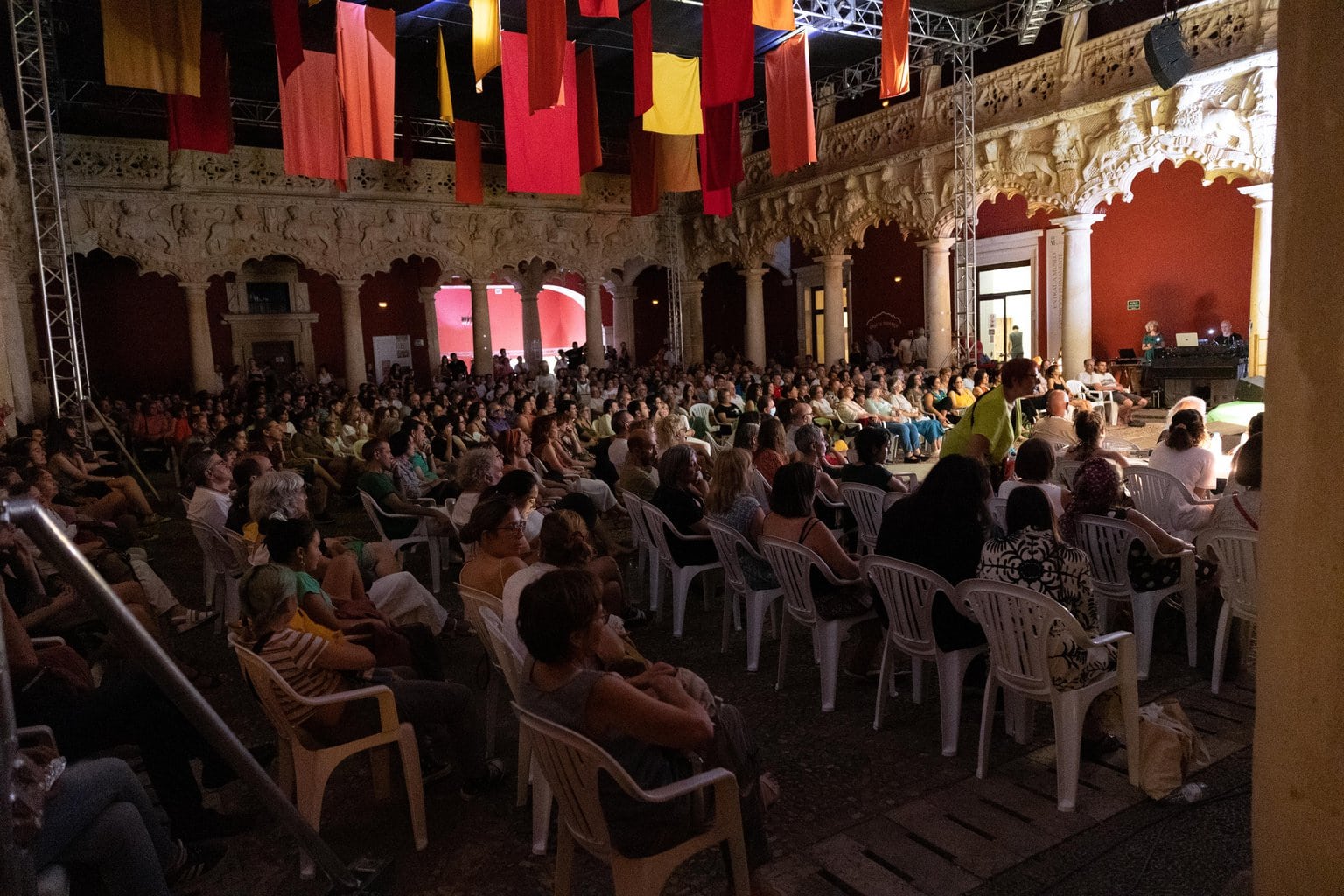 1/30sISO20000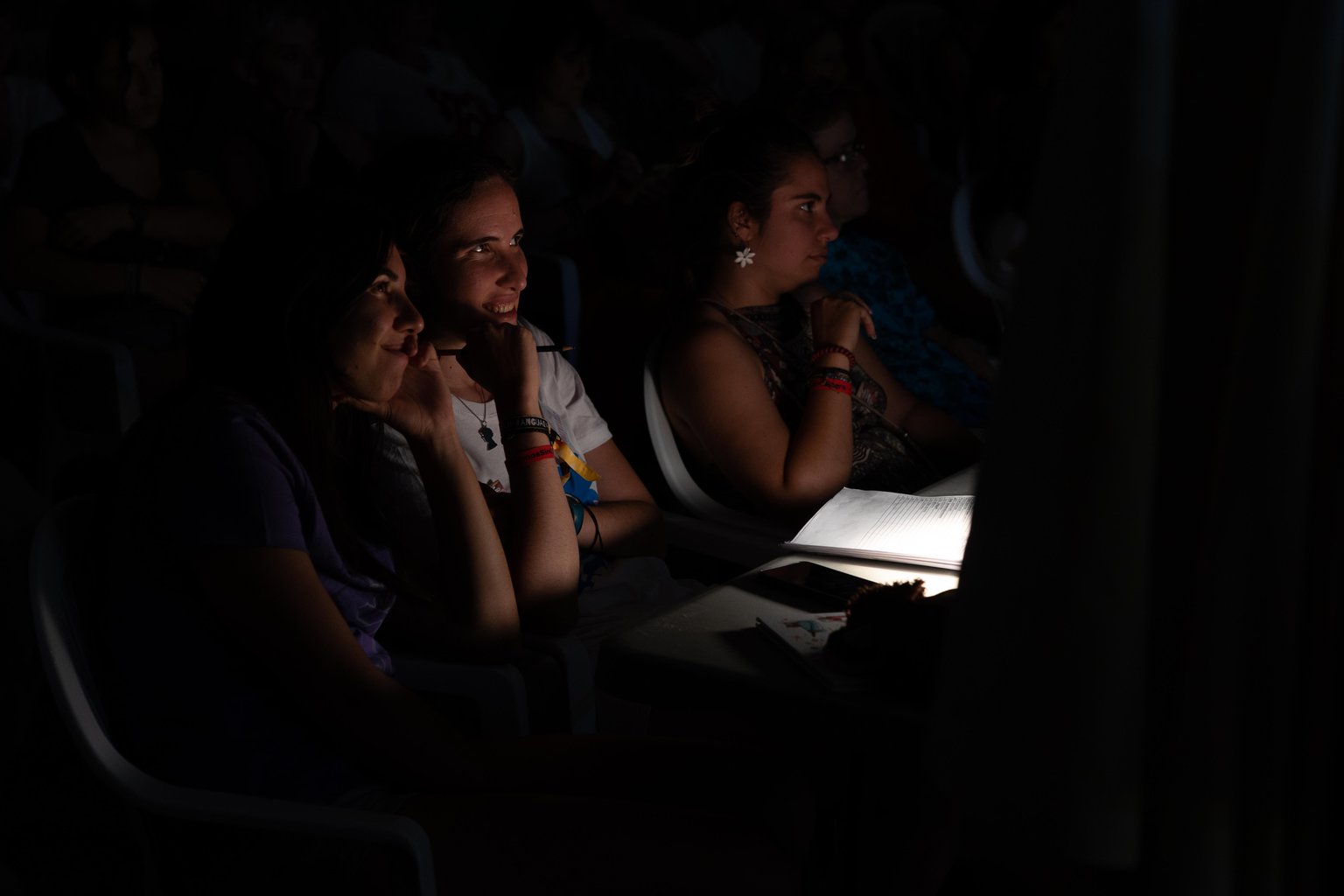 1/30sISO1250
Speaking of ISO, these three photos are taken with ISO values ​​unthinkable in most cameras.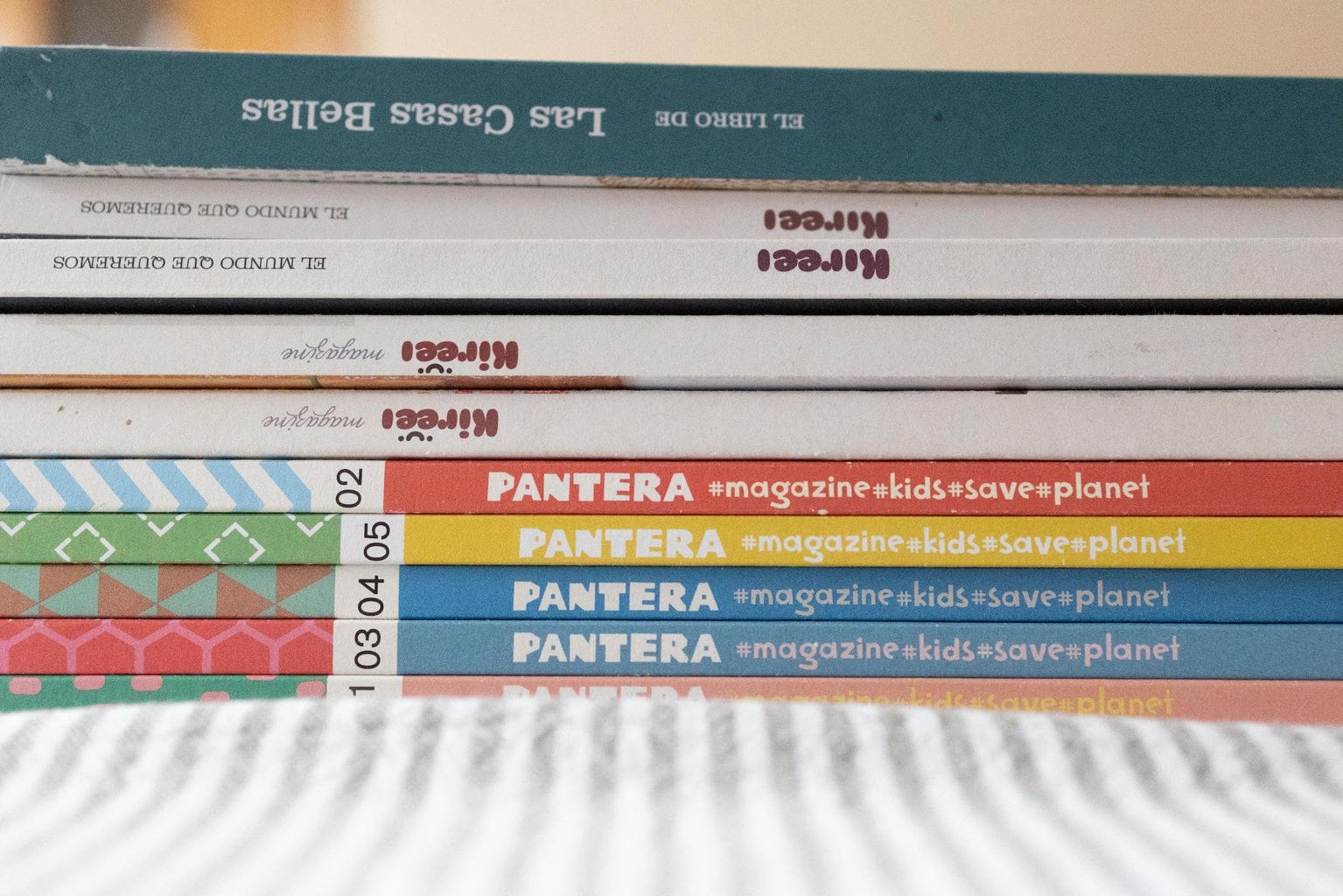 ISO25600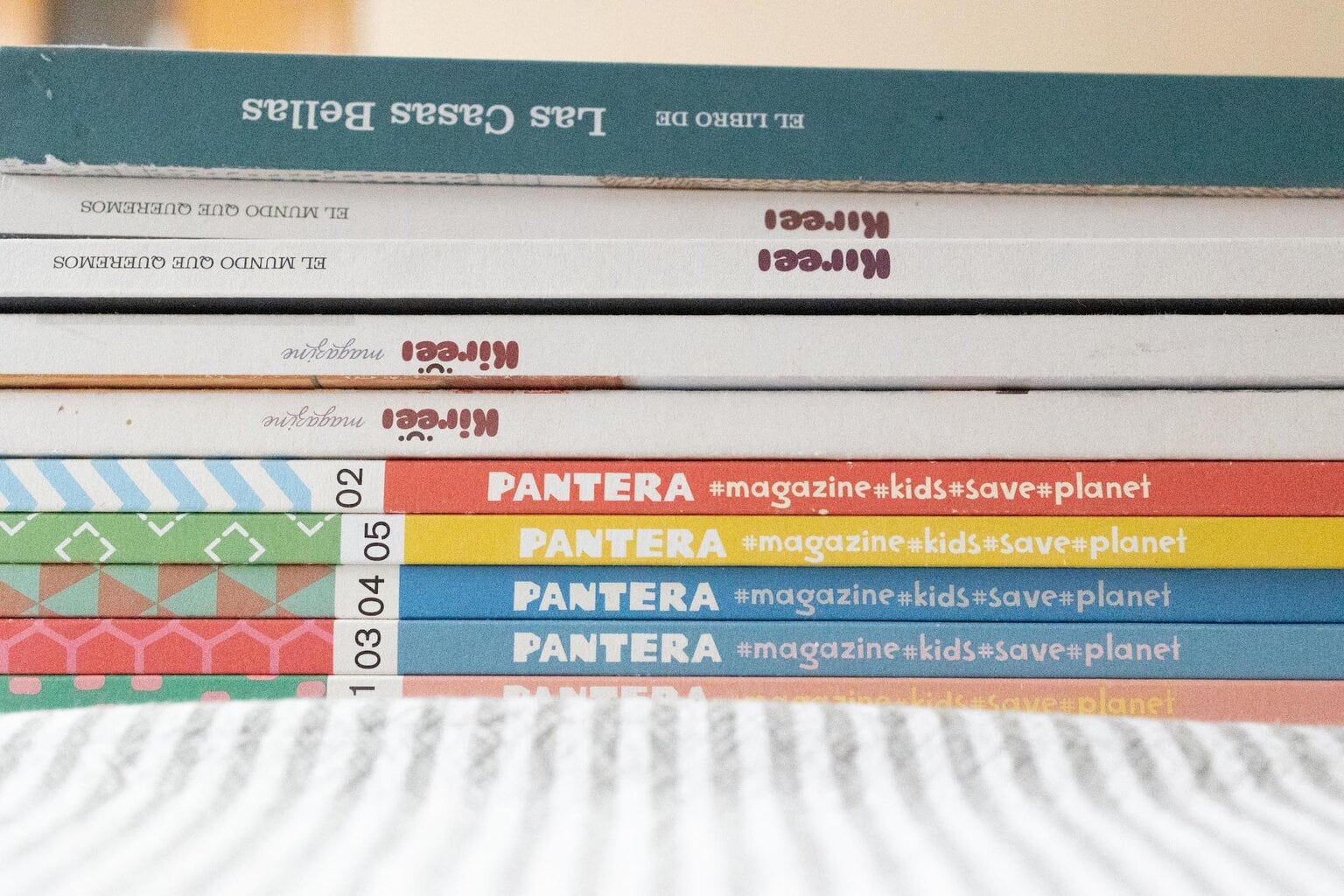 ISO51200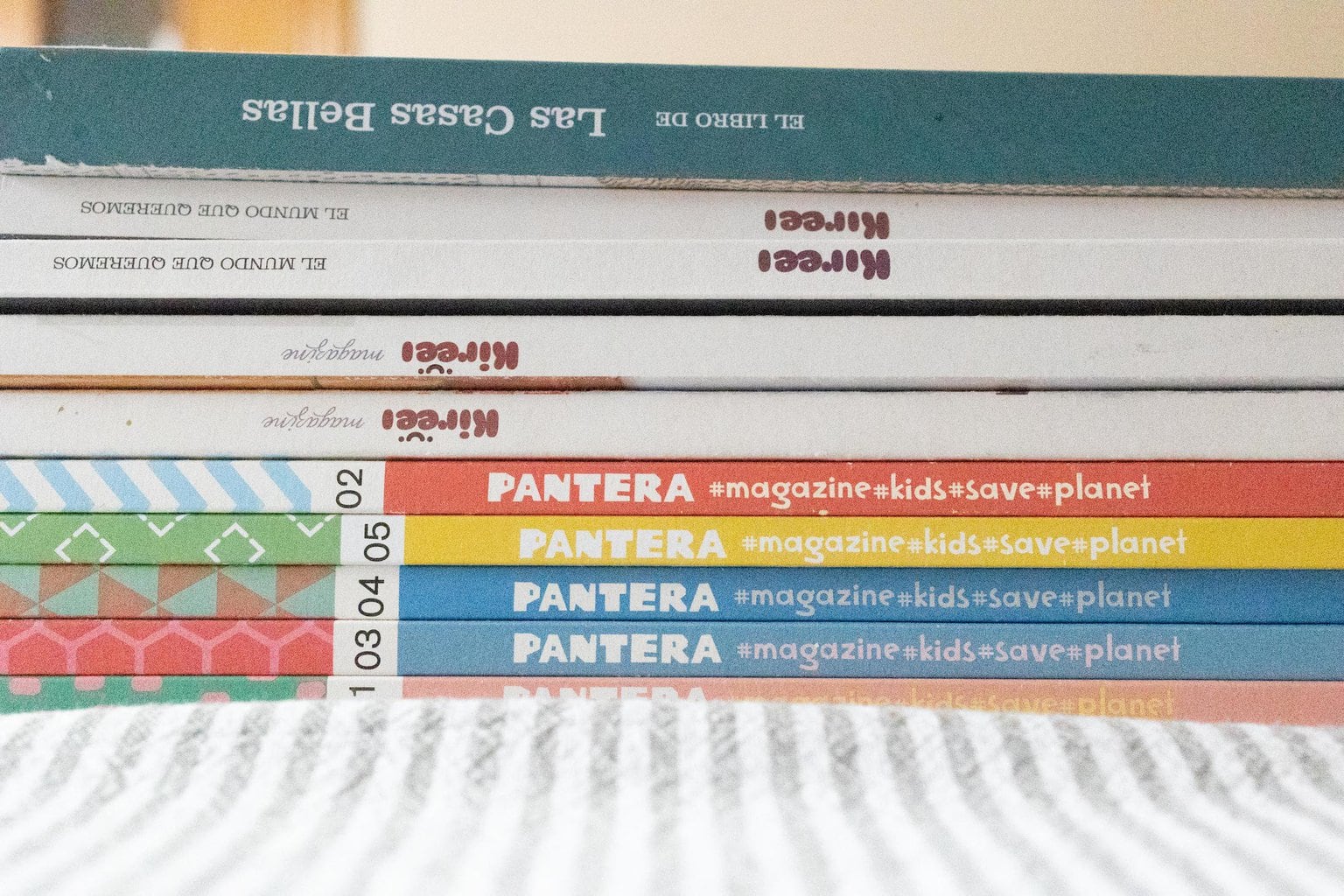 ISO102400
In addition to this excellent dynamic range and good behavior with high ISO values, it also allows you to do HDR and without a tripod. This is an example of a freehand HDR.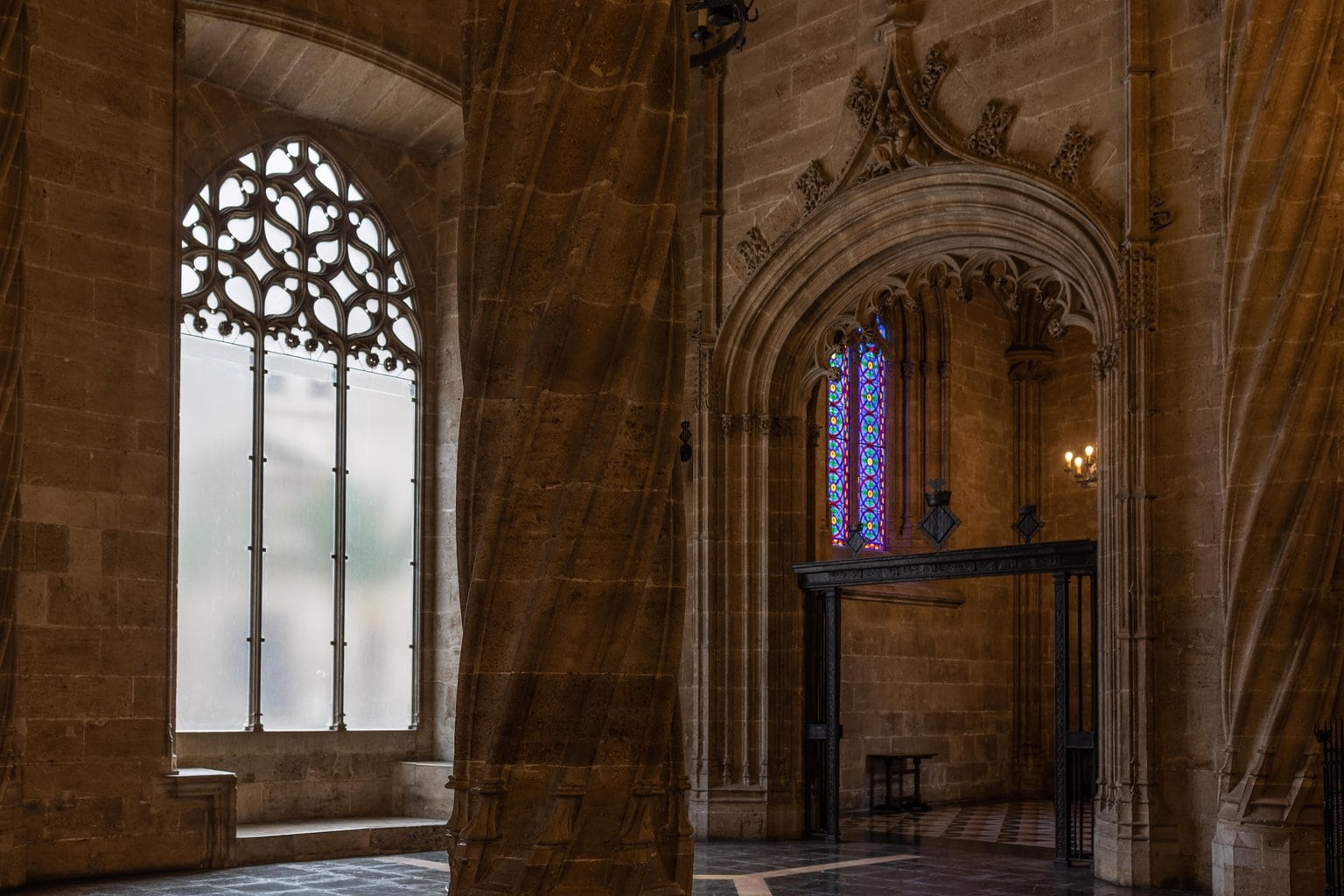 HDR
And as I was also telling you, that you can shoot at 1/30s without the image being jerky thanks to its stabilizer. This is an example, if you look closely, it captures the movement because it is a rather slow exposure time, however, the building and the people standing are sharp enough.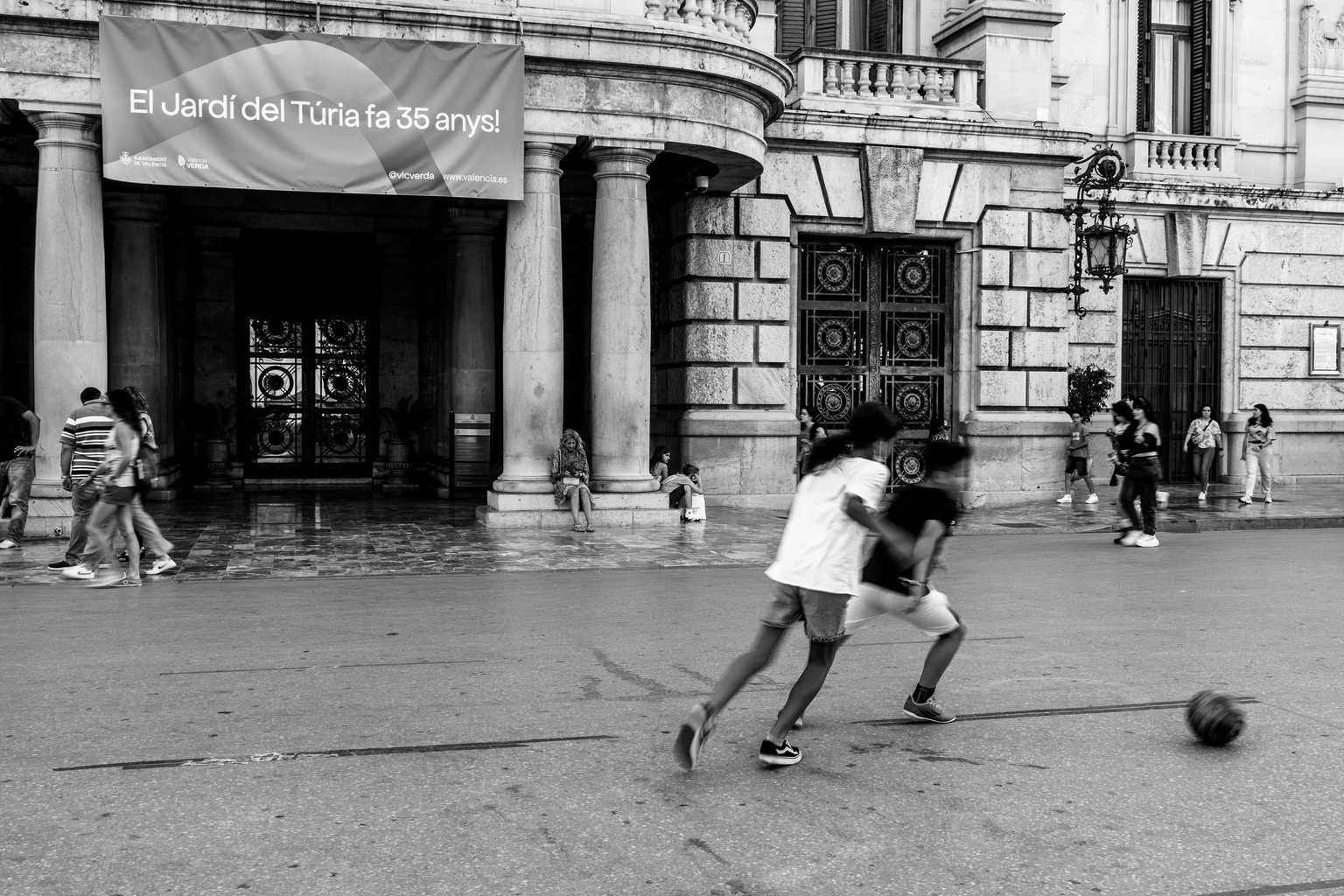 35mm f/11 1/30s 160ISO
Regarding the color, that at some point I have read a negative comment, the truth is that it seems excellent to me. So far, the images you have seen, just like the one below, are unedited, the color is as captured by the camera in RAW.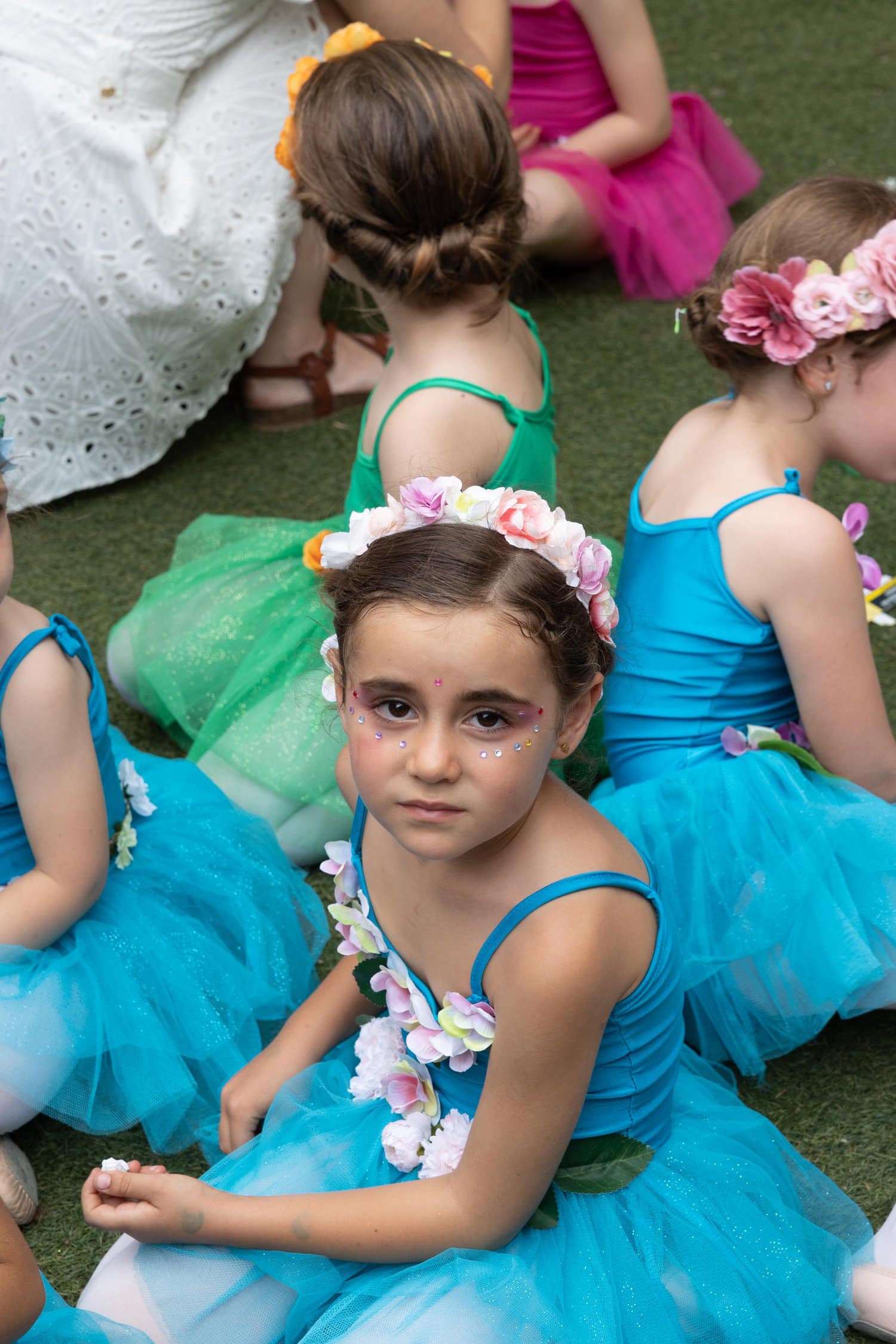 Color with Canon EOS R6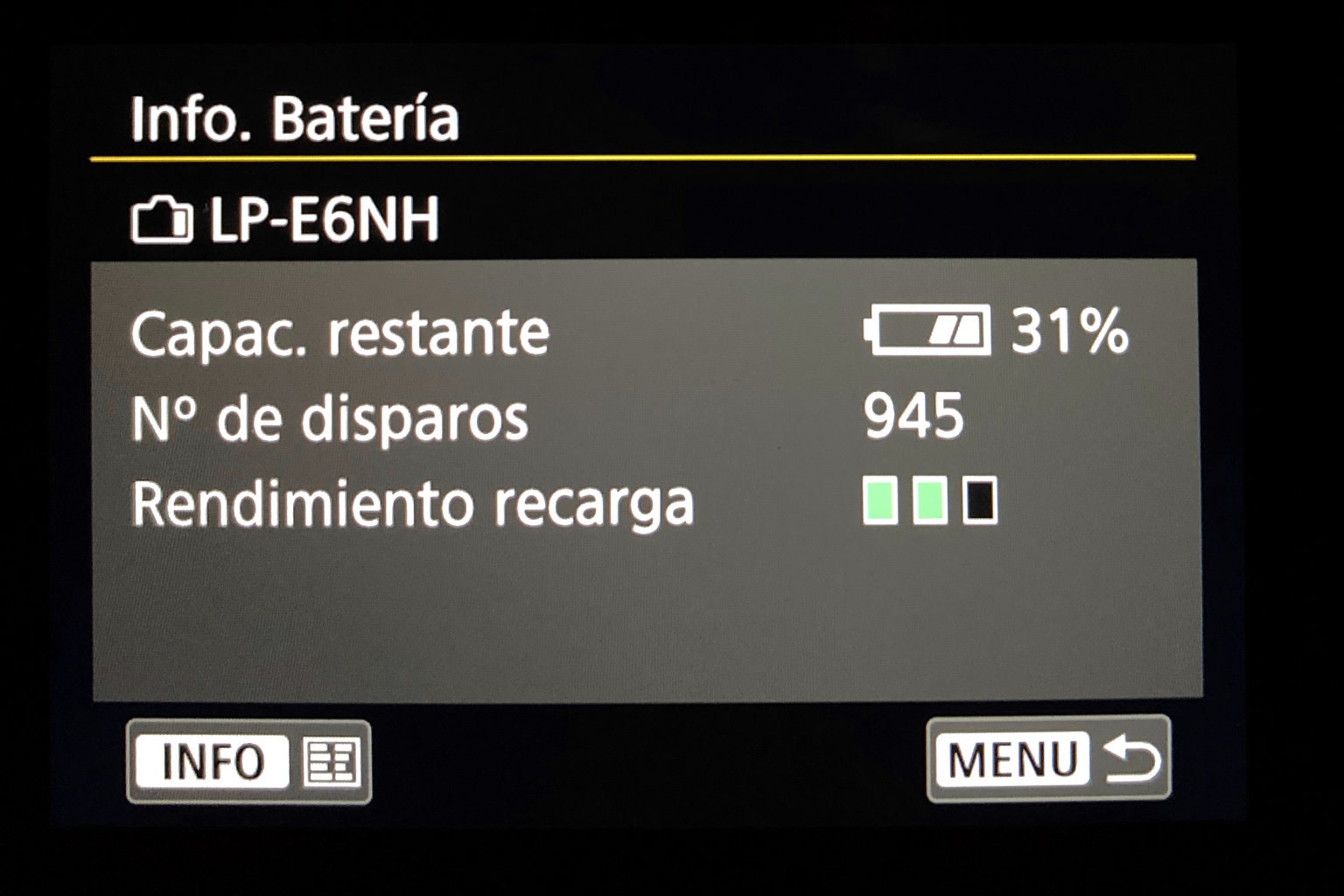 Battery after several hours of use
Another aspect that I want to point out is the battery life. The truth is that it lasts much longer than the approximate 500 shots indicated by the brand.
Even using mainly the viewfinder, after about 950 photos I still had 30% battery left.
Canon EOS R6 Photo Gallery
So you can see what it can do in amateur hands, I'll leave you with some of the photos I've been taking these days with the Canon R6.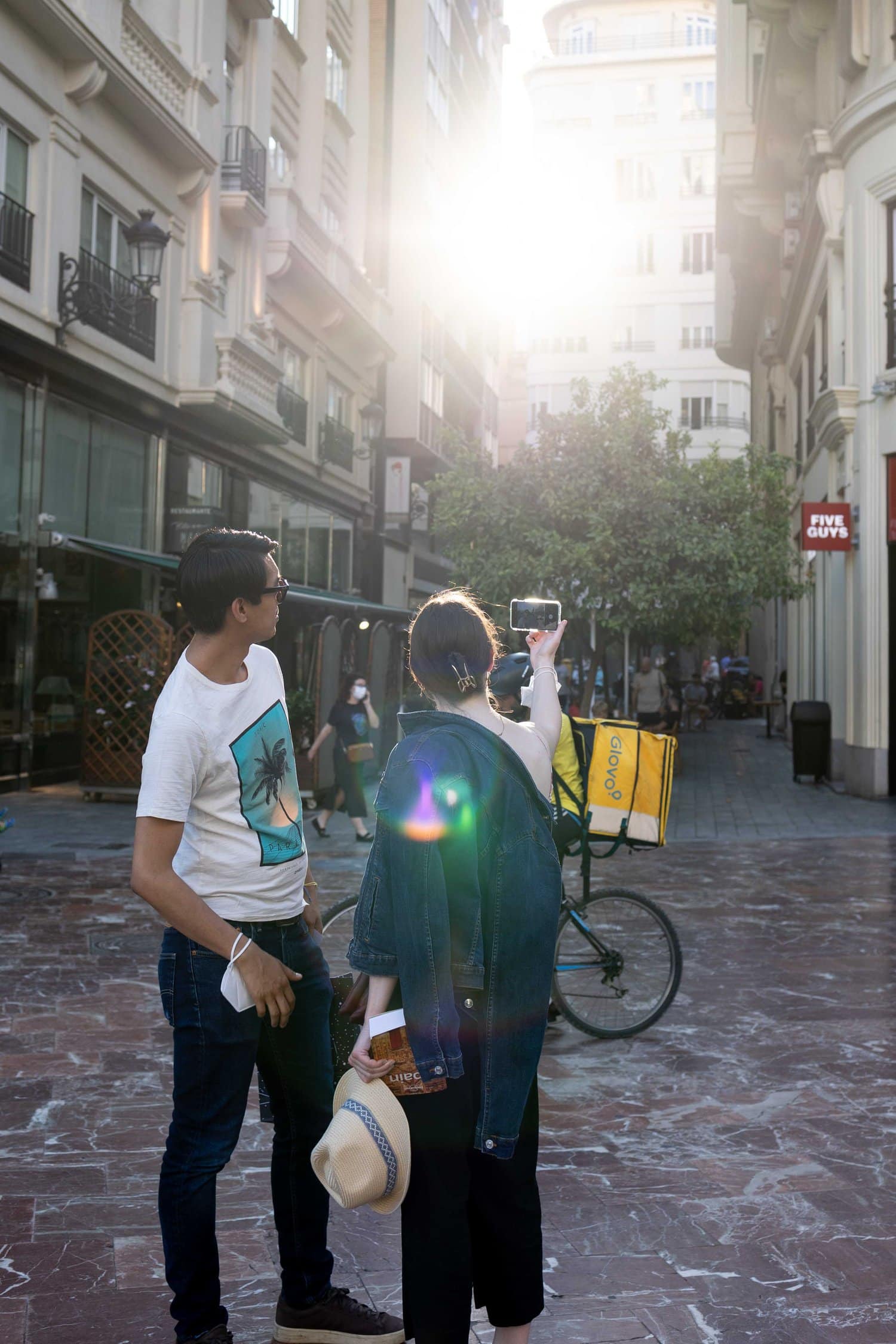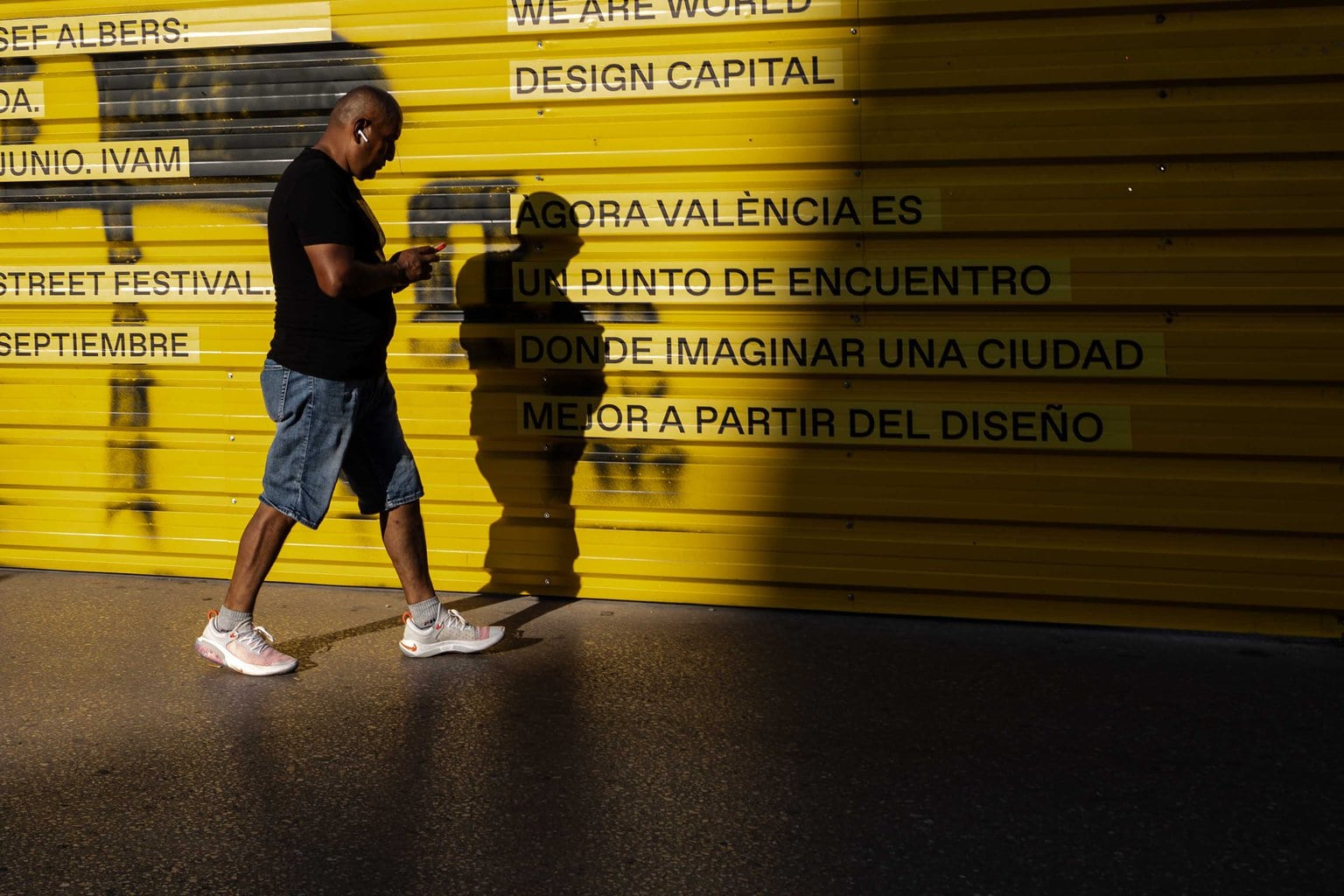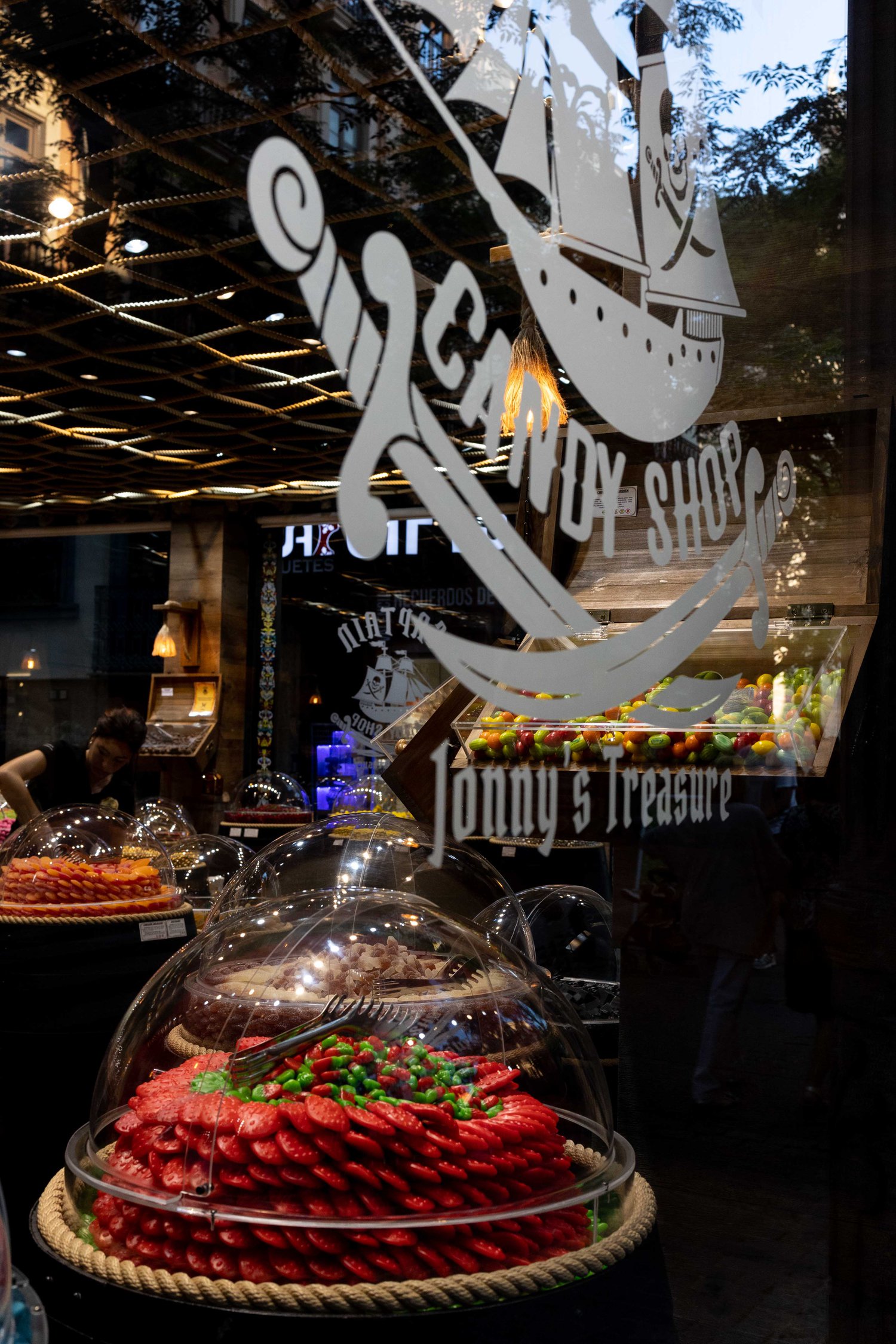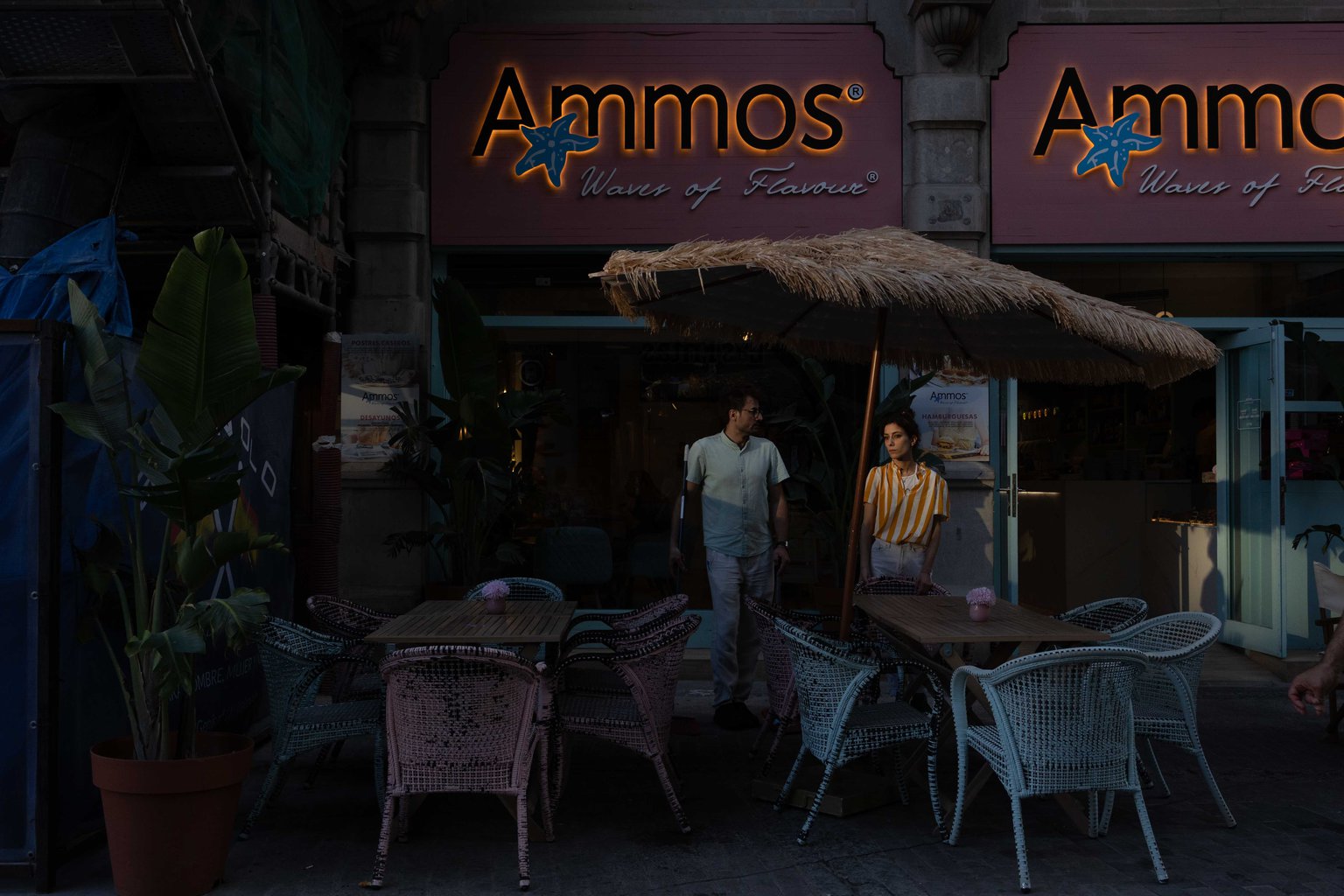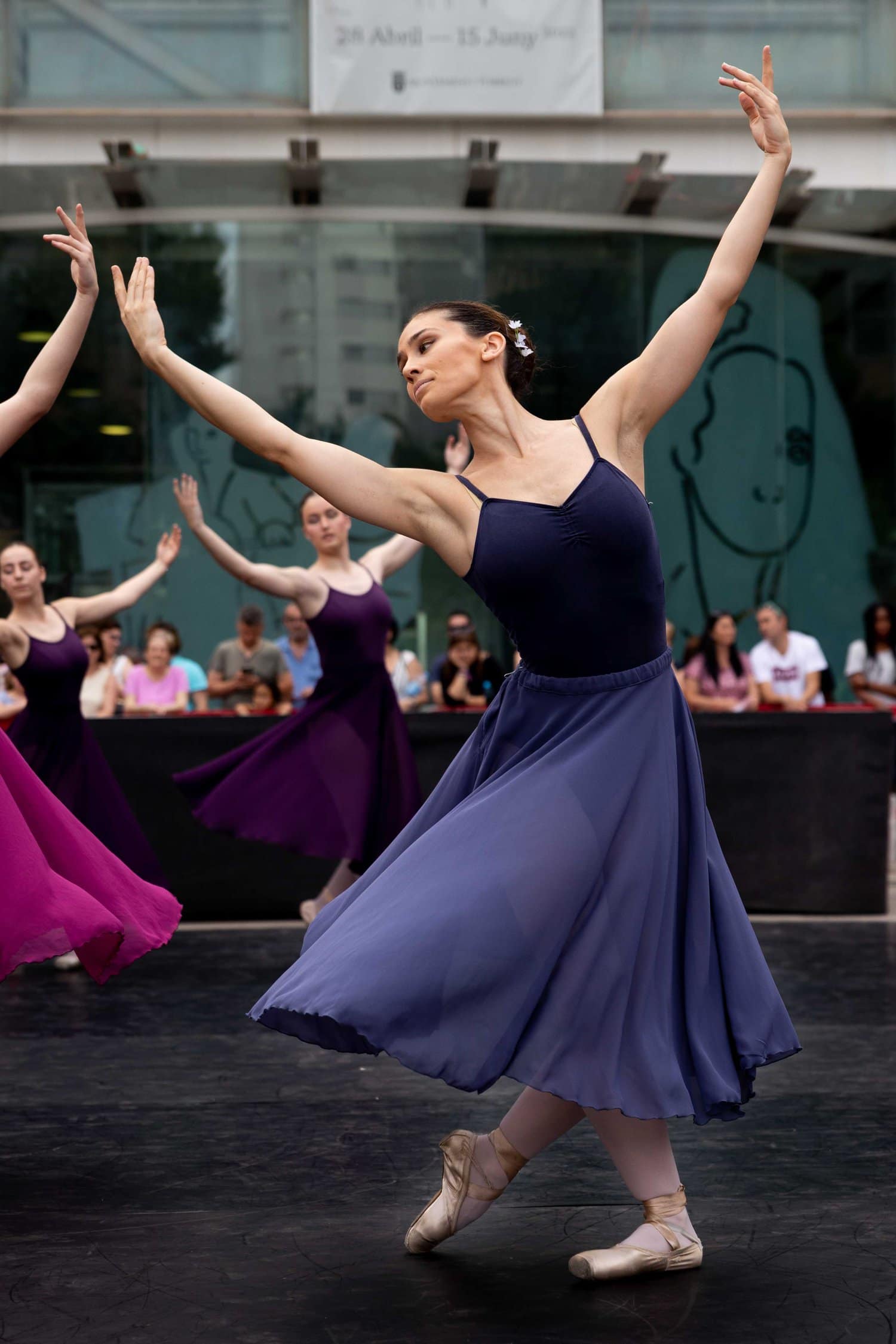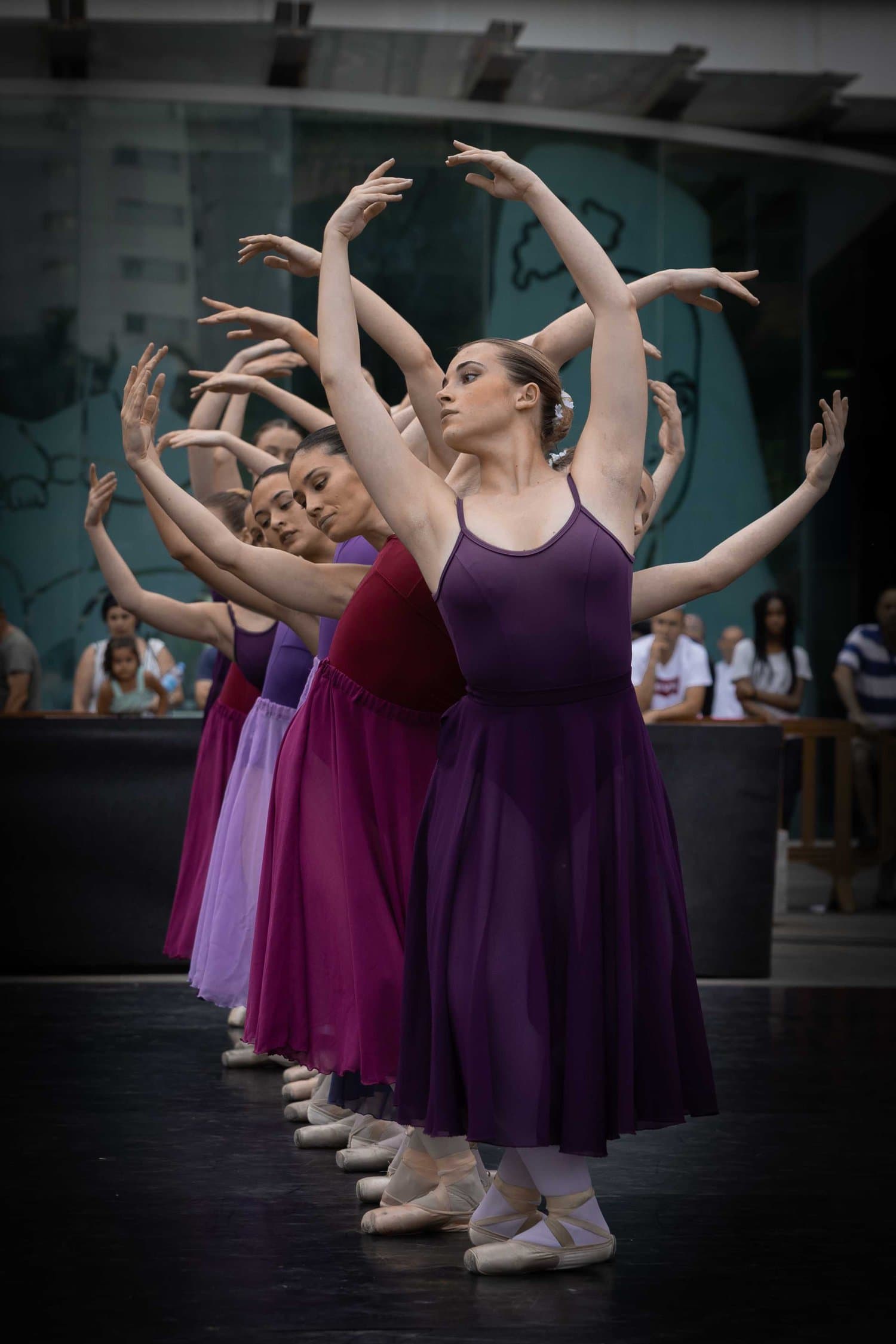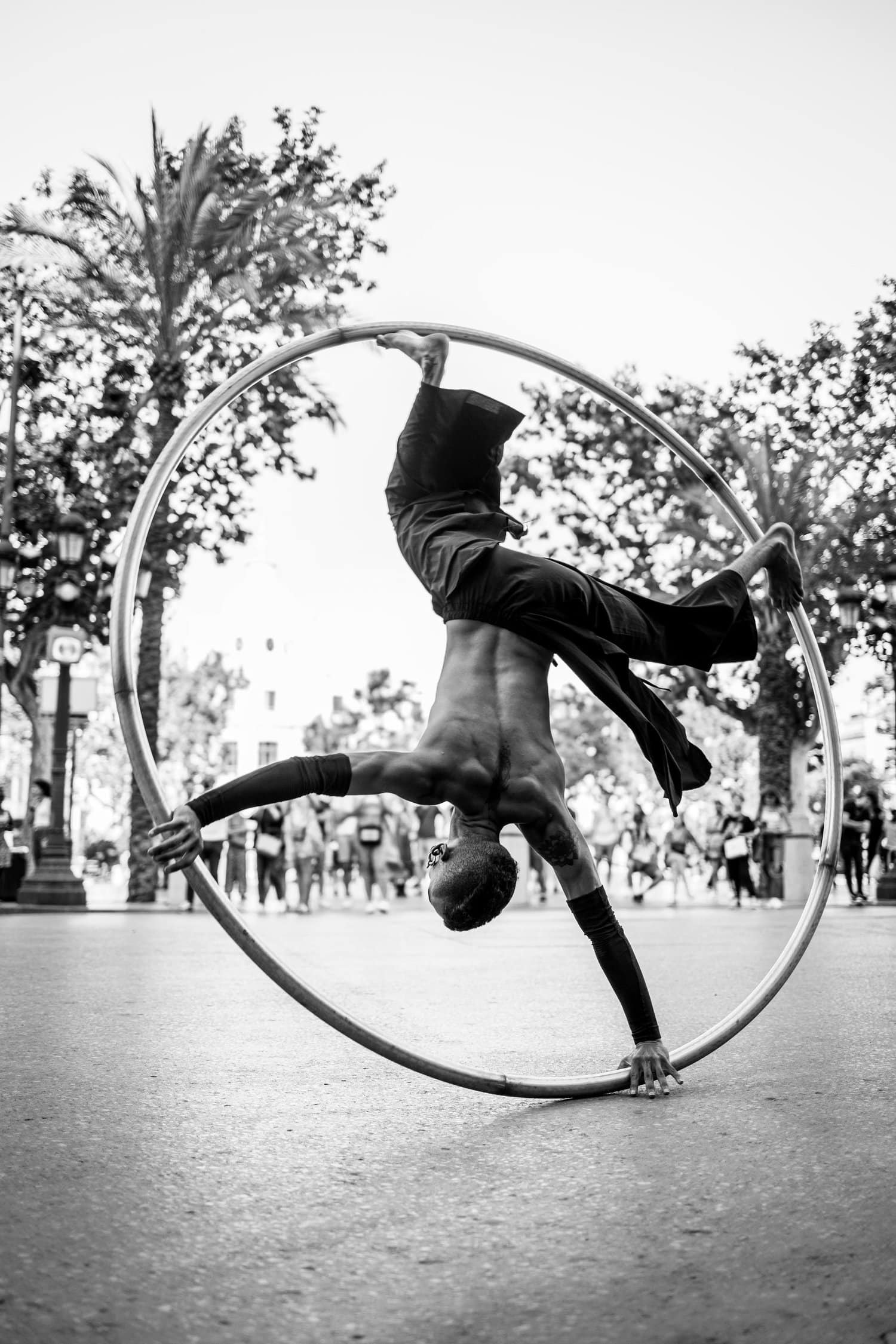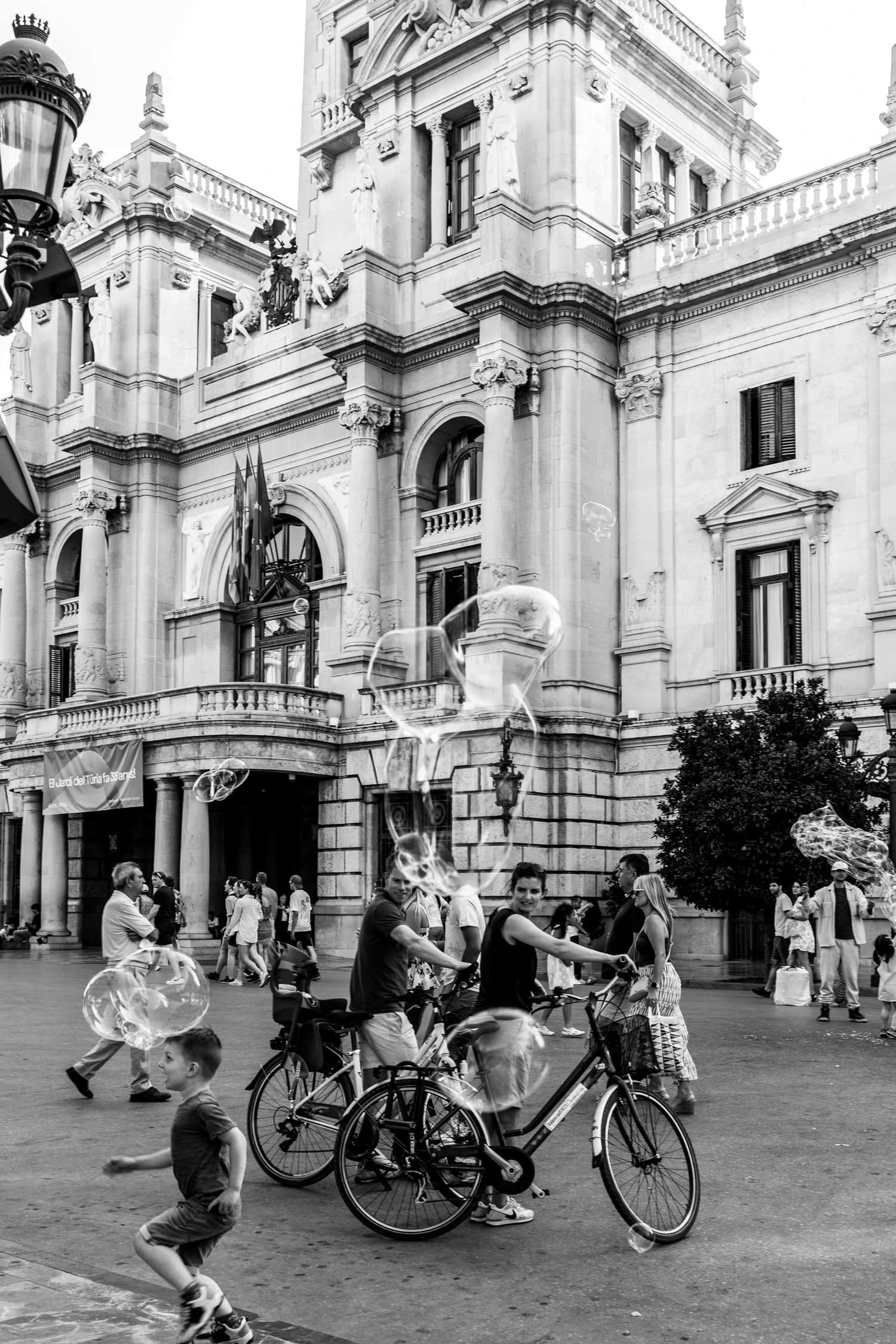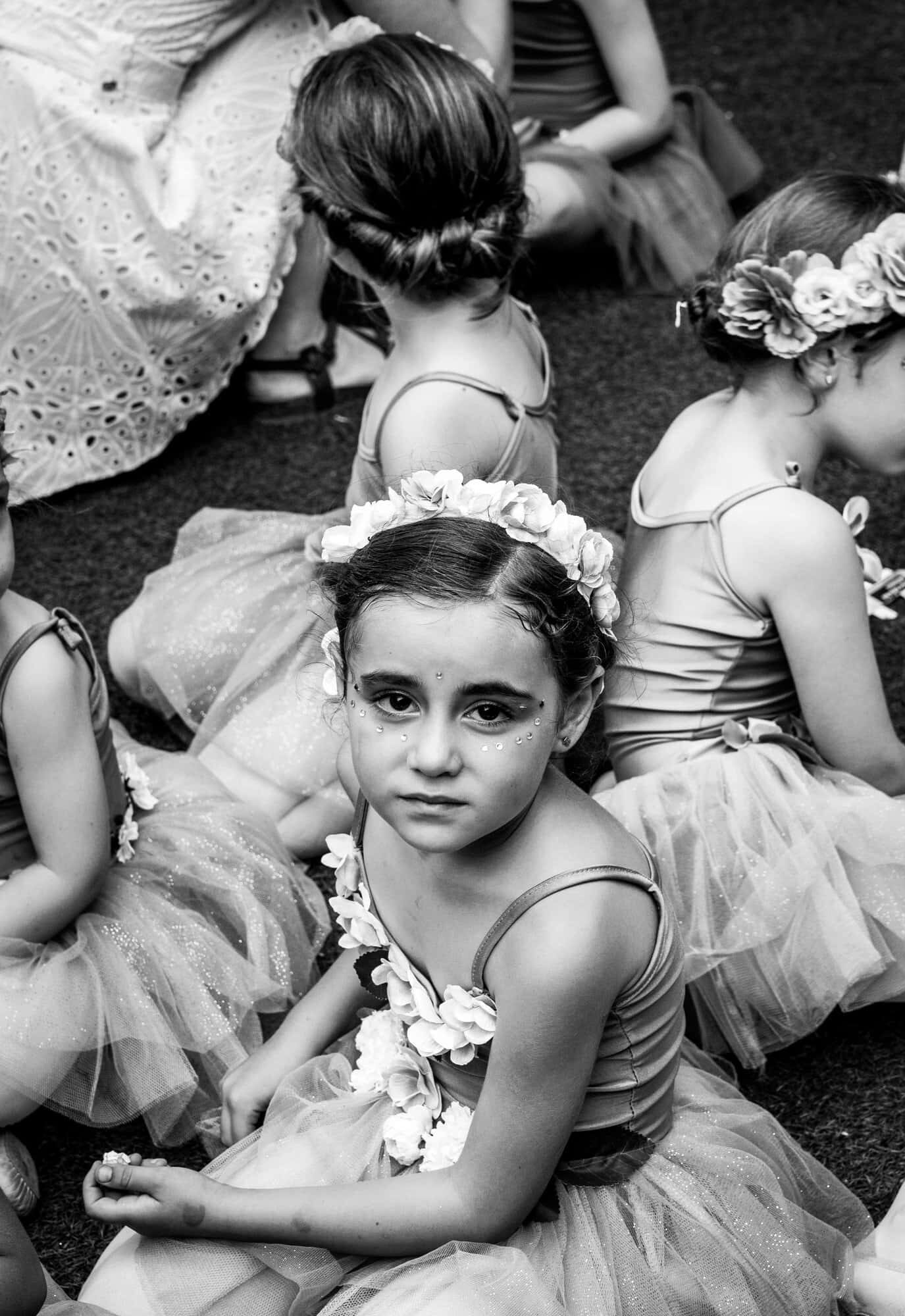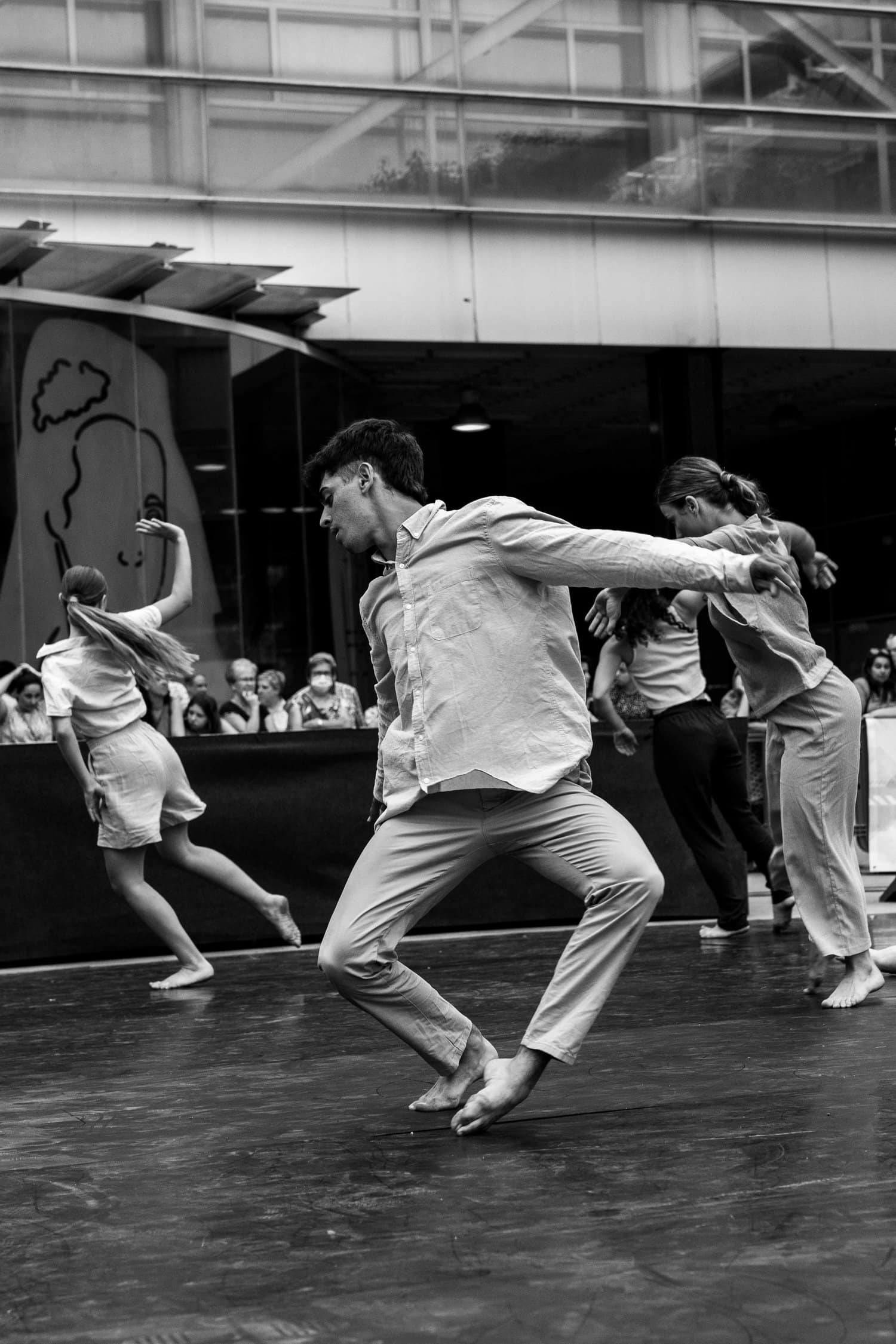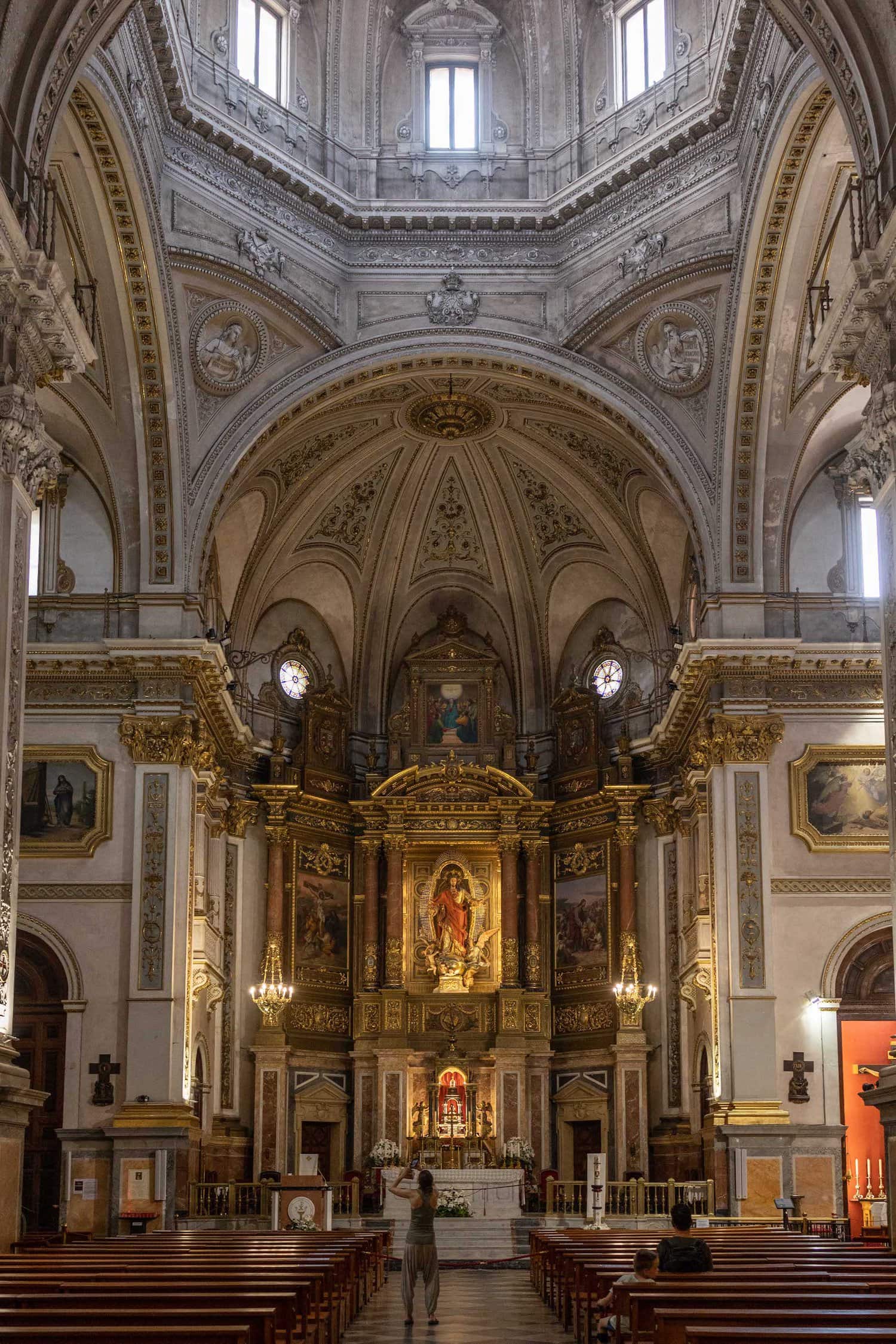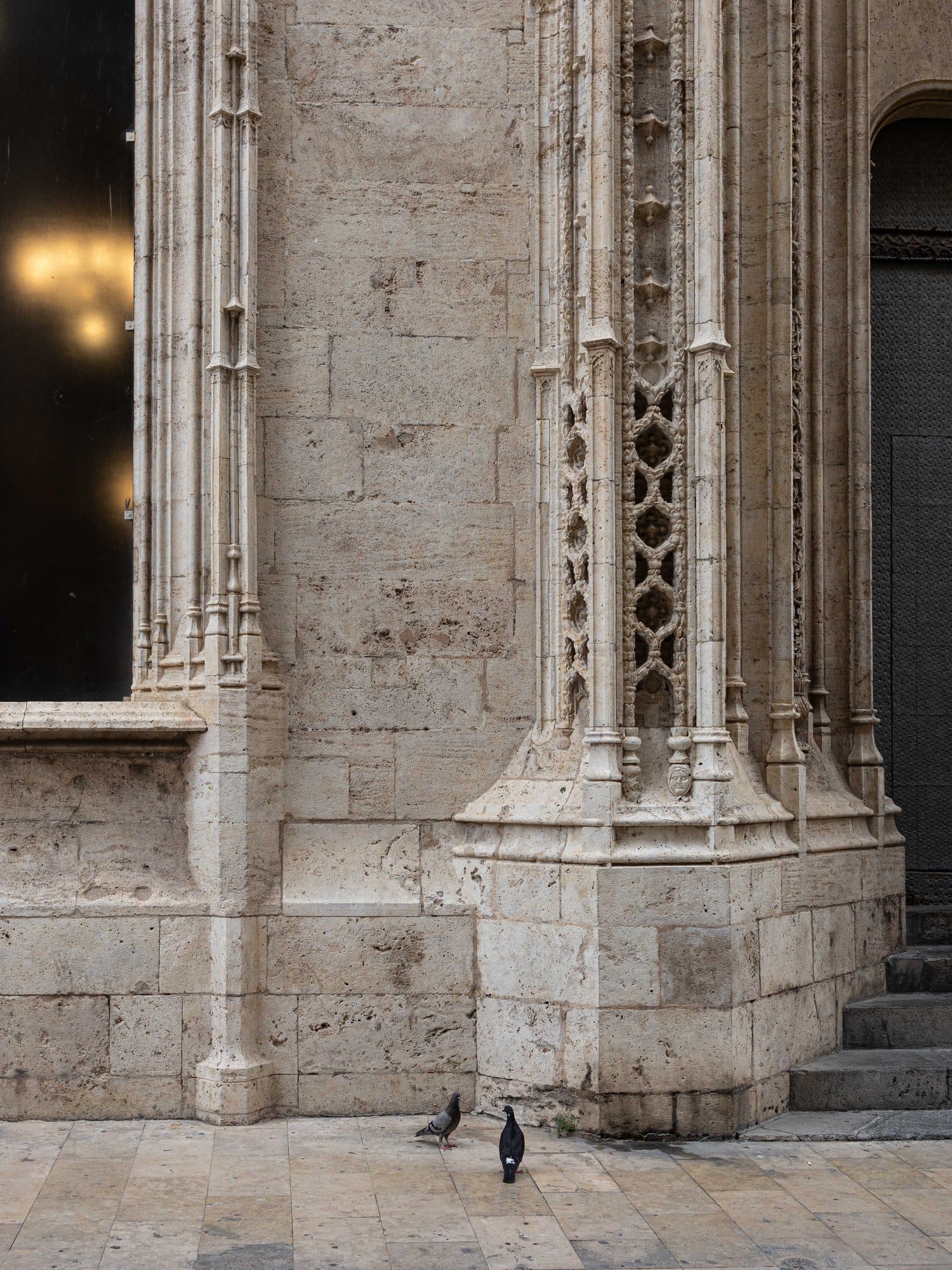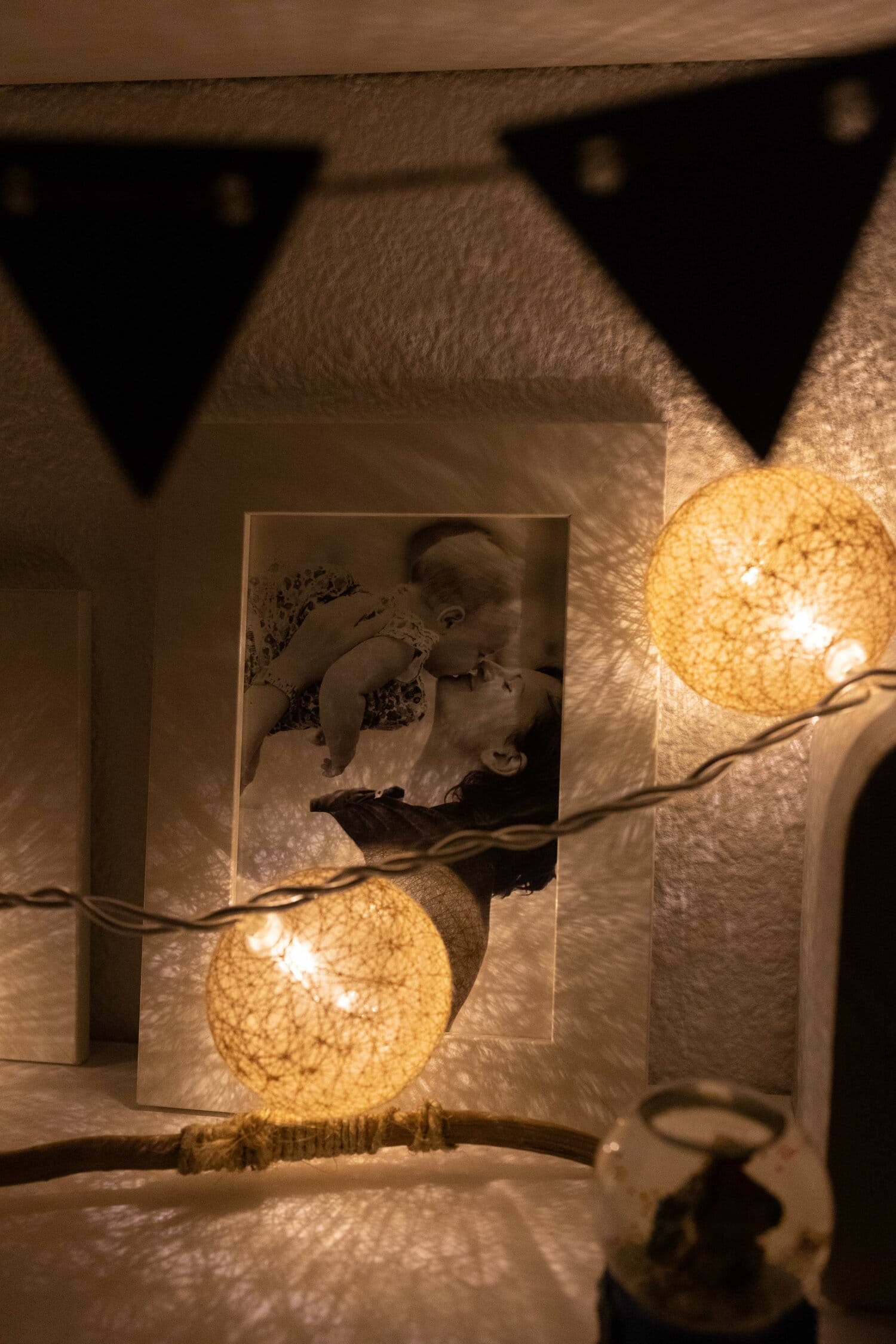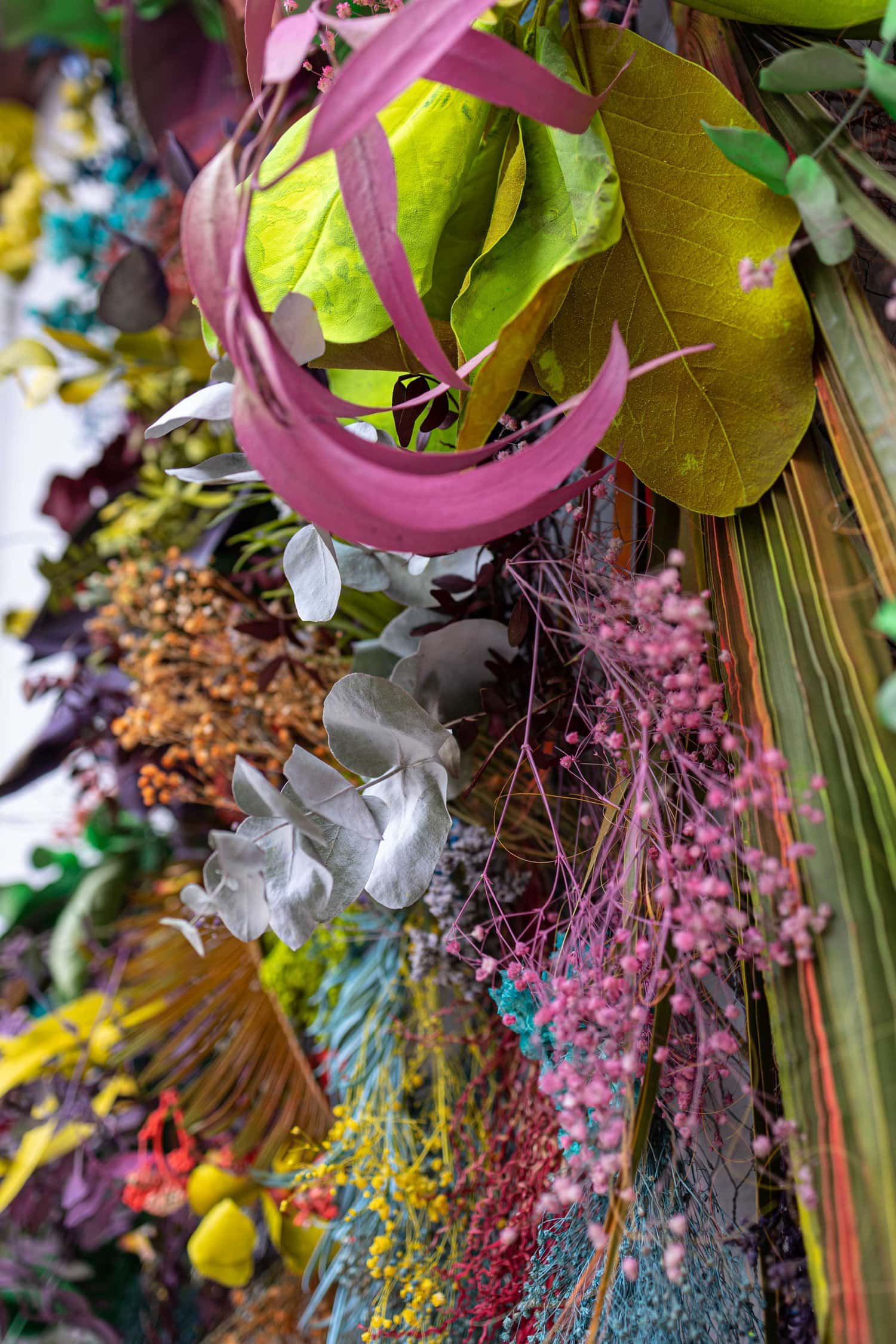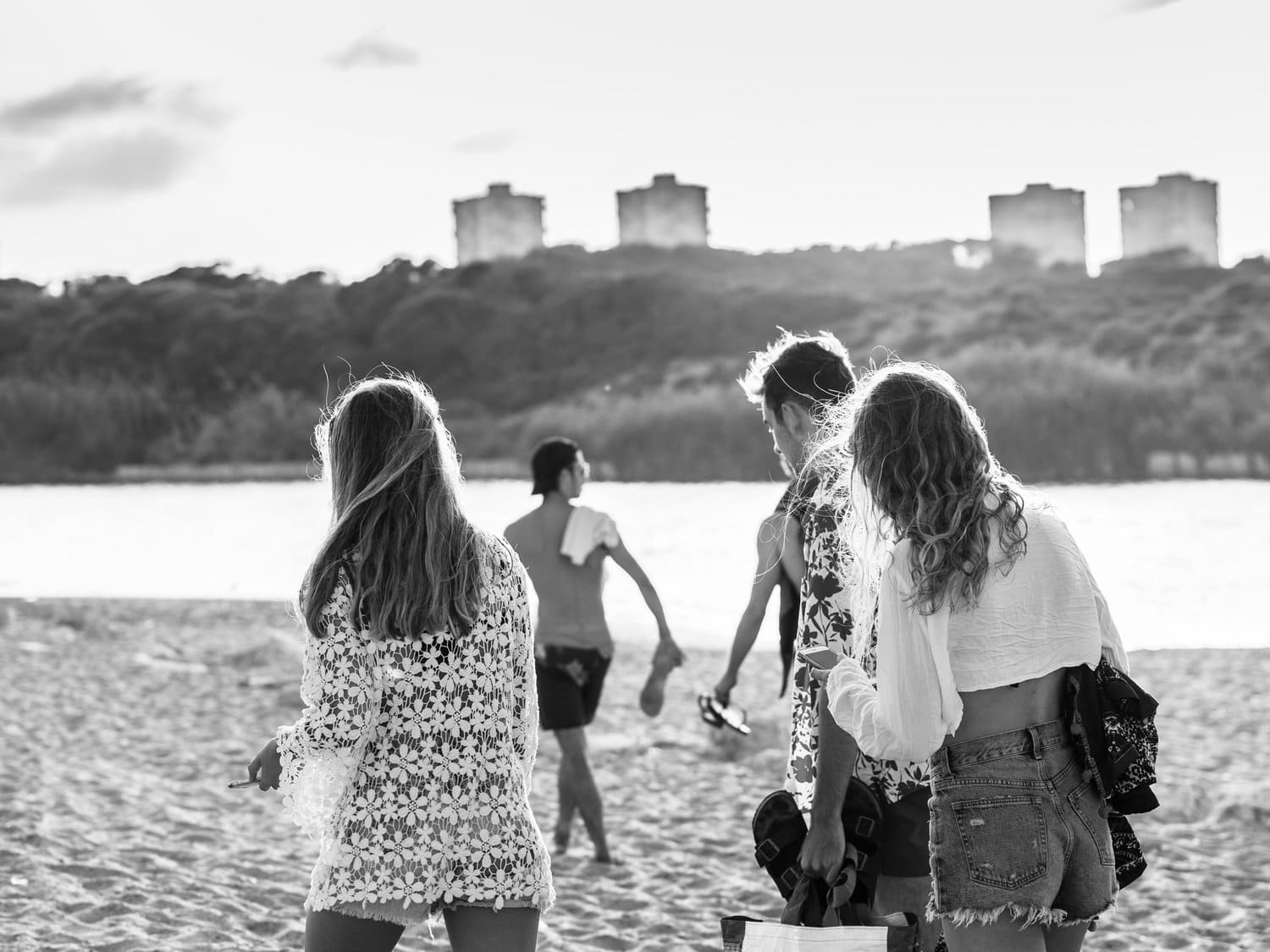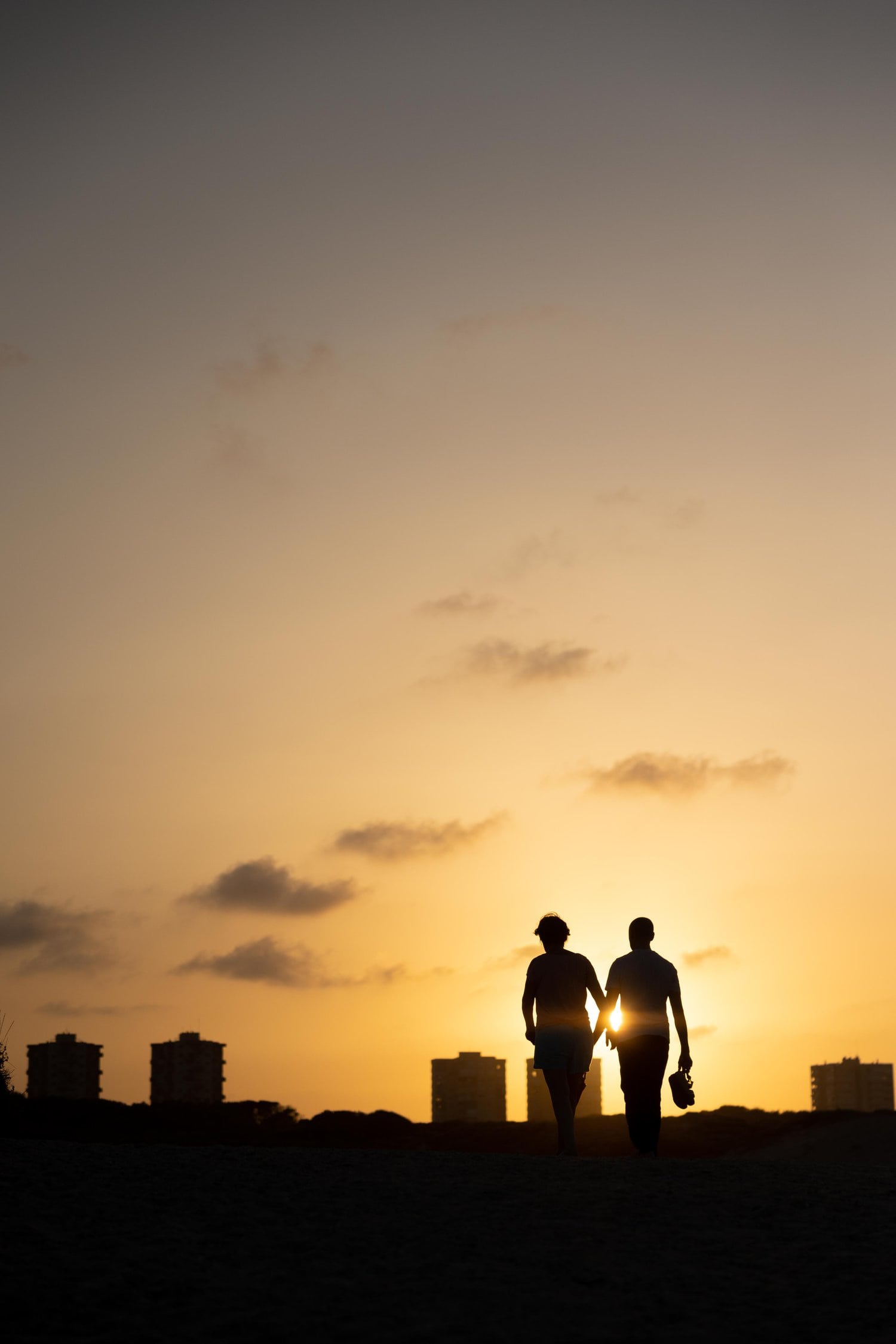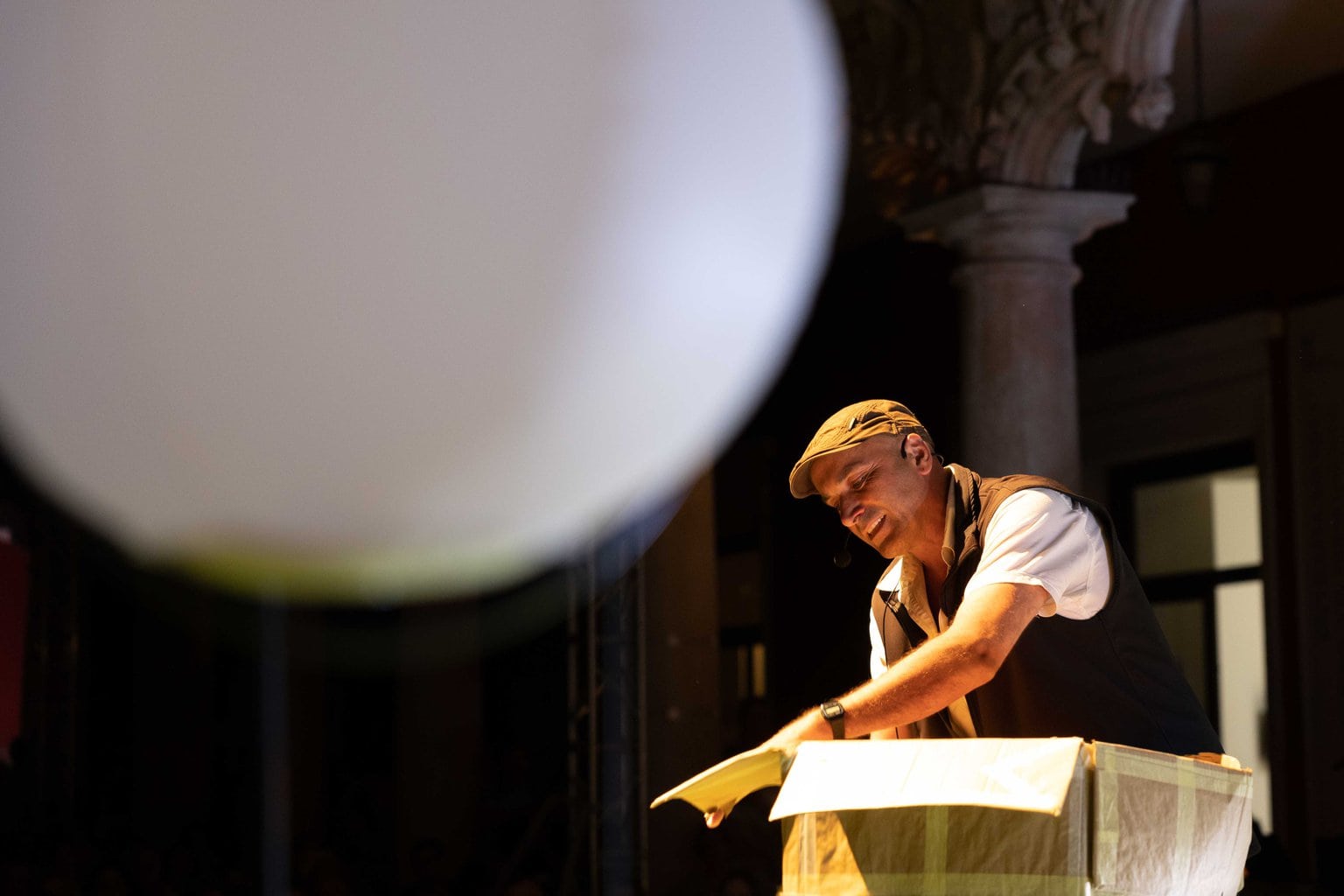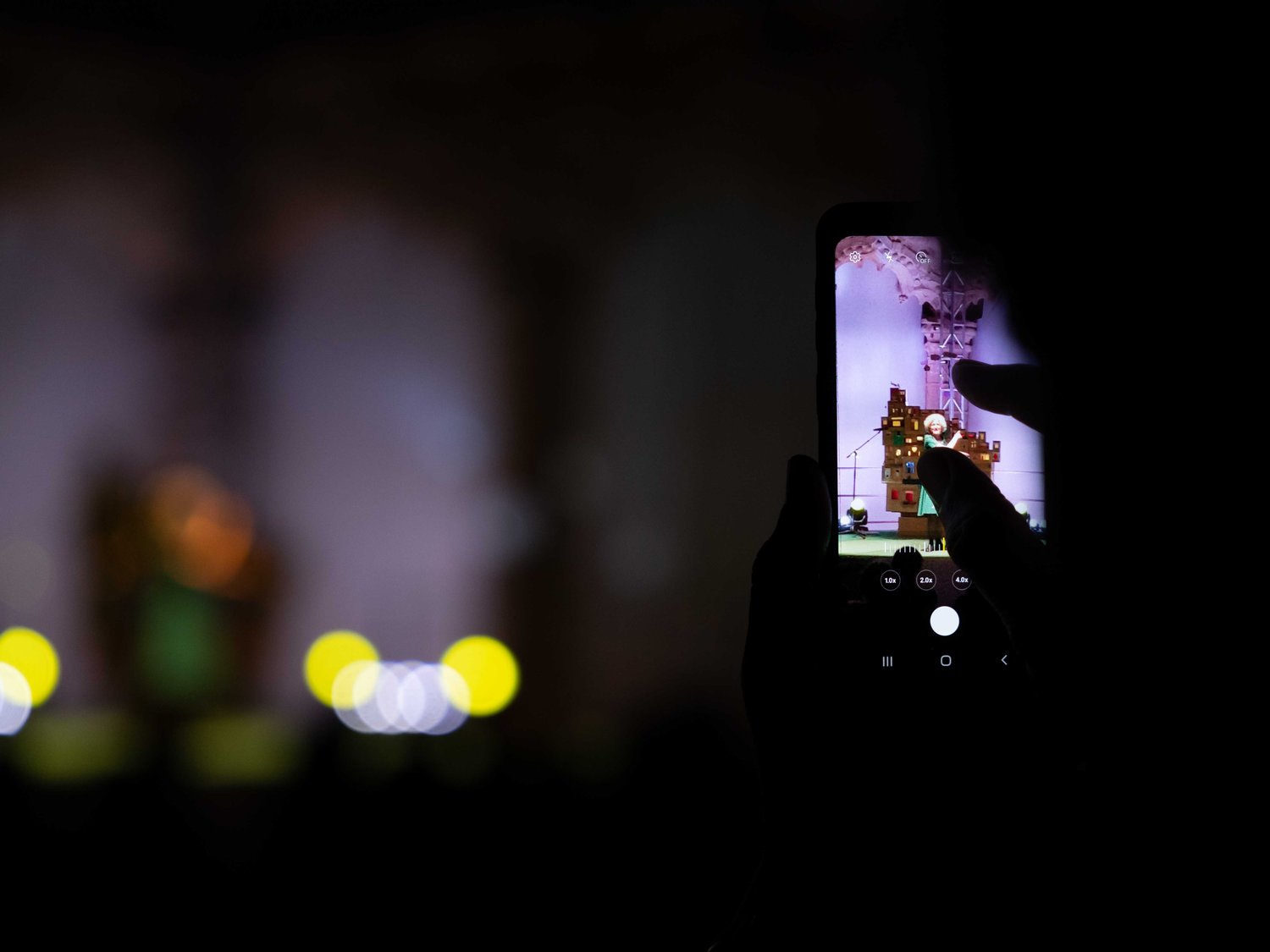 Canon EOS R6 and video
If you want to know how it works in the video section, in the following recording you can see a review (activate subtitles because it is in French) with examples, shots and how it responds to different situations.
And so far the review, I hope it has been useful to you and that if you had any questions regarding this Canon EOS R6 you have been able to resolve it. If you have any left, you know, down in the comments ⬇️⬇️⬇️ you have your chance to launch it. Just as if you have tried it, we would love to read your opinion.
Thank you and see you soon.
Editorial Team Verdict
👍 Lights
excellent approach
Noise at high ISO values
Stabilizer
Battery duration
👎 Shadows
Small crop in 4K video
Overheating with long videos