If you are an adventurous person, you like the sea, and you are looking to portray your expeditions among corals, in this guide we are going to propose 3 underwater cameras with which you will be able to do aquatic photography.
These cameras are ideal both for people with an adventure profile, and for families who want to introduce the smallest of the house in photography with a underwater camera for kids.
INSIDE THIS ARTICLE… 📖
Olympus Tough TG-6 underwater (submersible) camera
Substitute for the Tough 3, in addition to its macro functions and high quality, the Olympus TG-4 adds a very versatile and bright lens. Let's see it more in detail.
Features of the Olympus Tough TG-6
Olympus Tough TG-6
Focal distance: 25-100mmOpening: f/2.0-4.9optical zoom wide angle recording rawResolution: 12 MpLock AFHigh-speed autofocusScreen 3″ LCDISO: 6400 White Balance with 6 presets and 4 custom settingsresistance to Water: 15 m (45 m with housing)resistance to cold: -10ºresistance to compression: 100kgresistant to falls up to 2'1 mresistant to dustRecording of videos 4K 30p, 25p. Video with Time Lapse to perform Time-LapseWifi: You can wirelessly transfer photos to your smartphone or tablet anywhere. With the OI (OLYMPUS Image Share) app you have the possibility to use your phone to control the TG-6 remotely.macro-mode: minimum focus distance 1cm.GPS location: with this same OI app you can add locations to shared imagesElectronic compass: lets you know where you are even with the camera offArtistic filtersmodes: i-Auto, Program Auto, Aperture Priority, Custom Shot, Underwater, Microscope, Scene Modes, Art Filter, MovieScene modes: Portrait, e-portrait, Landscape, Interval shots, Live Composite, Stabilizer Night Scene, Night Scene, Night Scene with Portrait, Sports, Candlelight, Sunset, Fireworks, Beach and Snow, Panorama, Backlit HDR, Underwater Shot, Underwater Wide 1, Underwater Wide 2, Underwater Macro, Underwater HDR, Microscope, Focus Framing, Focus Bracketing.
These characteristics make the TG-6 one of the best underwater cameras and more complete that are currently on the market.
Available Accessories
To guarantee the fun, you have at your disposal accessories such as a waterproof case, LED Guide light, Teleconverter, Fish Eye, Tele or Underwater Wide Angle, flashes, etc.
This underwater camera is for you
If you like skiing, diving, hiking or biking on dirt trails. Its resistance to dust and water make it an ideal tool for all those who live for adventure and need to capture it. If you also narrate your experiences on the networks, this camera comes in handy for its geolocation system and WiFi connectivity.
It is also for you if you like macro photography, as it has up to four modes that allow up to a minimum shooting distance of 1 cm, which is outrageous! Do you want to capture the texture of a coral? This is your camera 😉
It's not for you
If the image quality is beyond the resistance of the camera, you are not going to expose it to water or dust, and you just want a compact camera that takes good photos.
drawbacks
The lens does not close, so you need this lens adapter that costs about 20 euros and comes with the cap. The logical thing is that it came with the kit, even if they increased the price, but it is not like that.
The maximum exposure time is 4 seconds.
Olympus Tough TG-6 Price
You can find it on Amazon for about 450 euros.
Tough TG-6 Underwater Camera Video Presentation
In the following video from OM System you can see a presentation of this submersible camera.
Gallery
Some photos taken with the Olympus TG-6, so you can see the quality of the macro and how it works in and out of the water.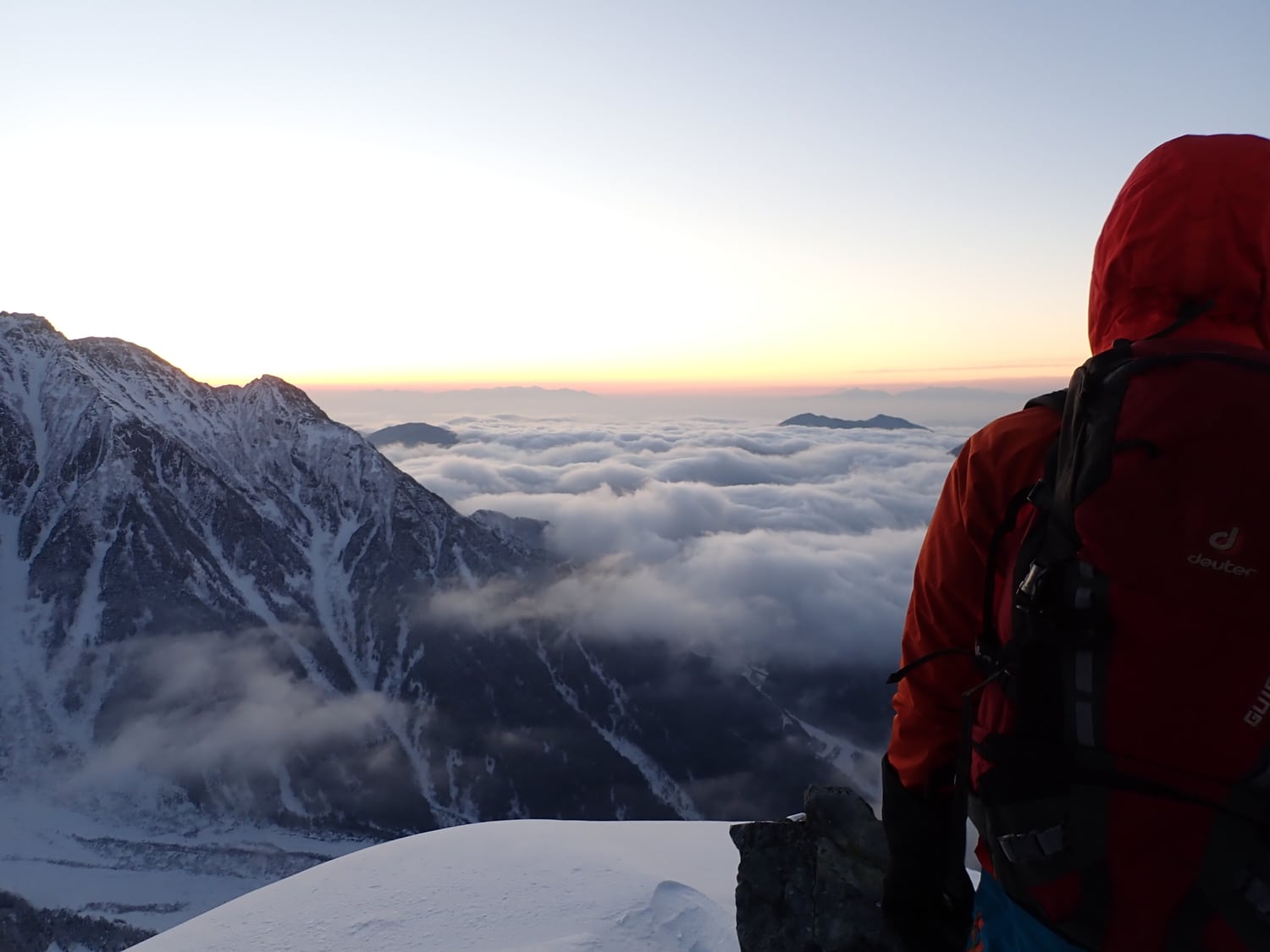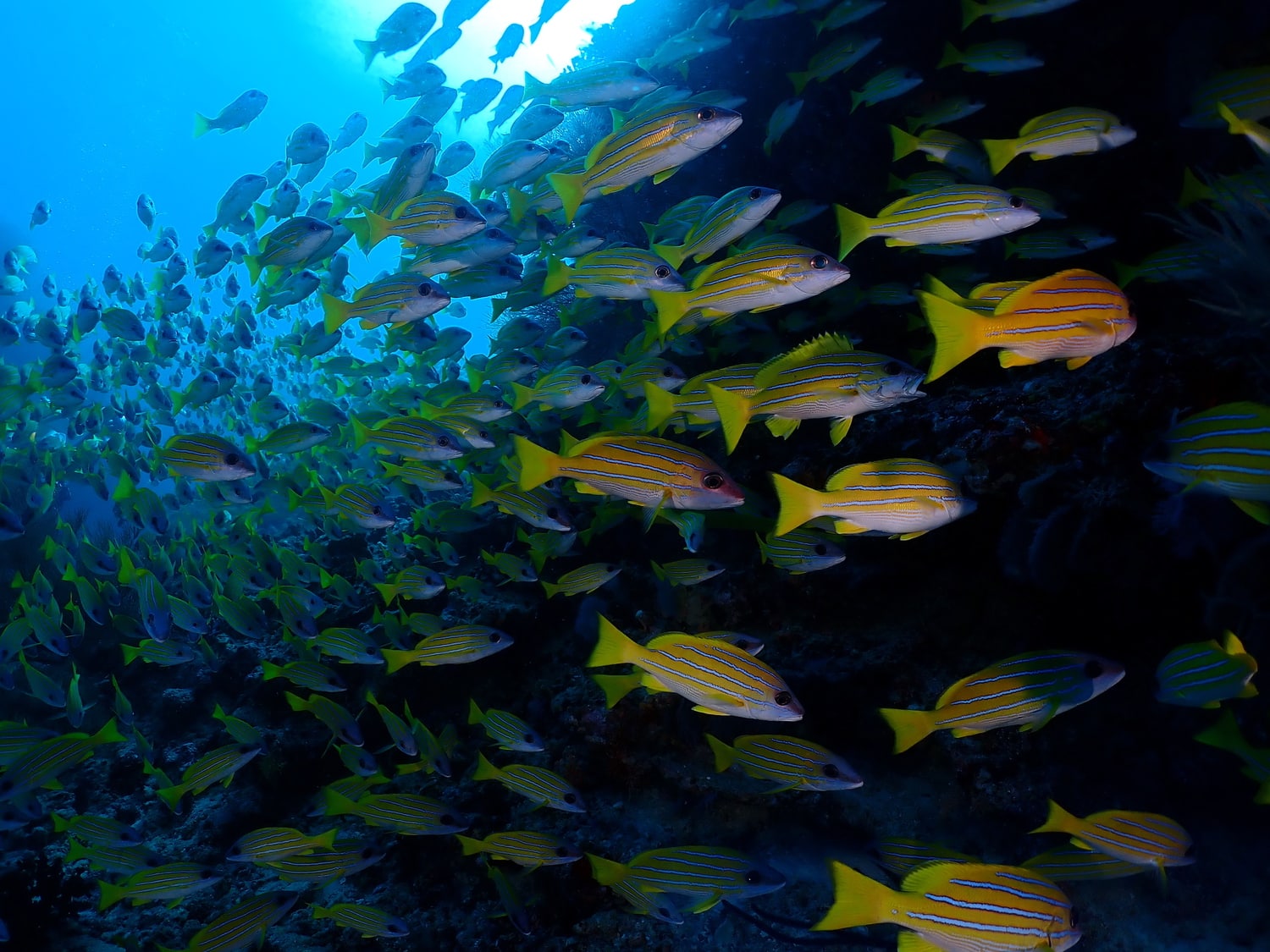 The most familiar underwater camera: Nikon Coolpix W300 (also for children)
Due to its easy menu and handling, its resistance and light weight (231g with), this camera is suitable for the whole family. It is also ideal for children due to its ergonomics, as its design makes it more manageable and sustainable for both large and small hands.
Features of the Nikon Coolpix W300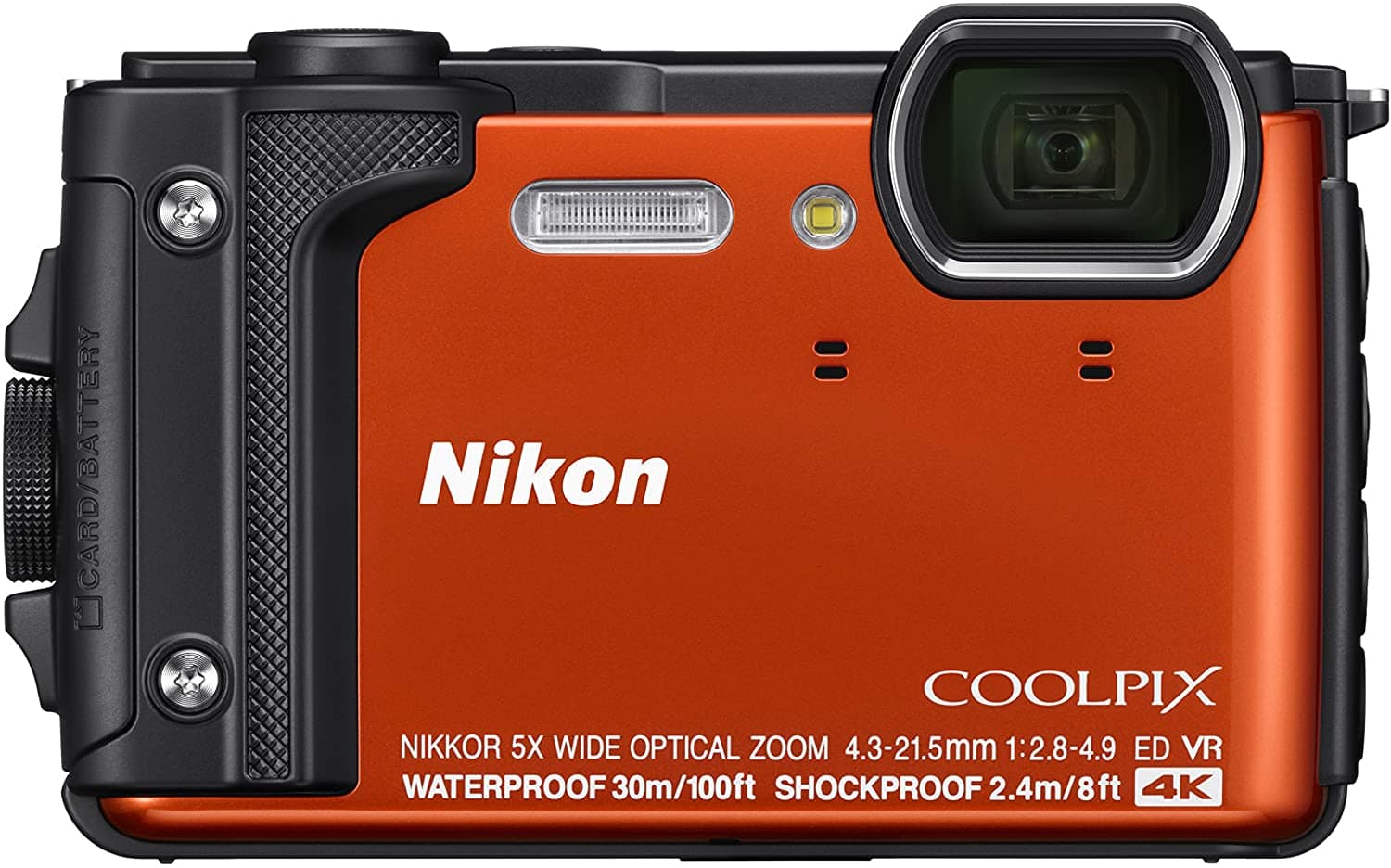 nikon coolpix w300
Resolution: 16MpFocal distance: 24-120mm (35mm equivalent)Maximum opening: f/2.8 – f/4.9ISO: 125-6400optical zoom 5x magnificationresistant to temperatures -10°C to +40°CWaterproof: to a depth of 30 m and for 60 minutesShock resistant up to 2.4m and dust resistantScreen 3″ LCDSize: Approx. 11.1 x 2.9 x 6.6mmDifferent scene modesContinuous shot: 7fpsEffects: Mirror, Bubbles, Neon, Cartoon, Soft, Diorama EffectRecording 4K video (30p/25p)Autonomy: 280 shots
sample video
Ideal for…
Anyone who wants an underwater camera and is going to take advantage of all their options.
It's not for you…
If you want a very cheap camera and don't need advanced options or great image quality.
Nikon Coolpix W300 Price
In Amazon you have it for approximately 550 euros.
Ricoh WG-70 underwater underwater camera
This is a perfect photo camera for those who want to shoot macro underwater.
Features of the Ricoh WG-70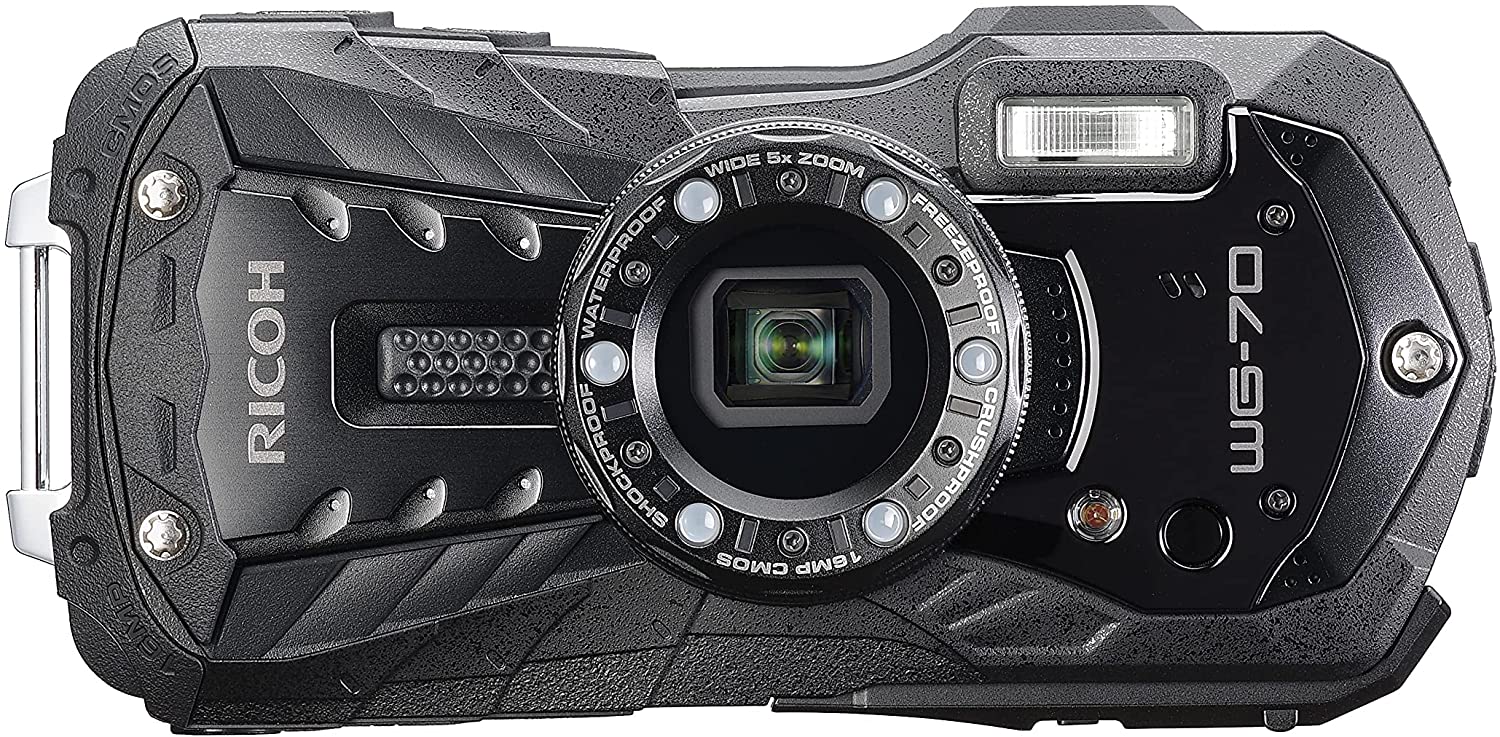 RICOH WG-70
optical zoom 5x (28-140mm equivalent)Opening: f/3.5 – f/5.5 Shutter speed: 4s to 1/4000sSensor: 16MPLCD monitor 2.7 inchISO: Car, 125-6400image stabilizationwhite balanceMinimum focus distance: 1cmWaterproof: up to 14 m deepShock resistance: up to 1.6mresistance to cold: -10ºdust resistanceBattery up to 300 images (not bad for an underwater camera)1080p videos with optical zoom and HDMIUnderwater and Underwater (macro) modes: specifically designed to optimize underwater image capture.Full HD video (1080p)12 digital filters16 scene modesExposure compensation: 2.0EV – +2.0EV in 1/3EV incrementsBuilt-in flash and 6 LED lights around the lens for macro photosFace detectionWeight: 193g
Ideal for…
Macro photography, situations where the camera is in danger of being bumped, crushed, or the like.
It's not for you
If you want it to have Wi-Fi to share your photos instantly.
Price of the Ricoh WG-70
You can find it on Amazon for about 280 euros.
sample video
This video is shot on a WG-70, what better example of what it can do?
You already have three cameras for all tastes (and colors 😉 ). Have you been wanting more adventure? Take a look at the Sony Action Cam, for the more intrepid or these other action cameras where you will find some submersibles.
If you are looking for image quality above all in a compact or similar and you have no intention of putting it through these submersible or dusty tests, better take a look at the Evil or these compacts. The Ricoh and the Olympus that I present to you today are ideal cameras for extreme sports (such as snowboarding or family adventures with children ;P), for water or places with dust or sand. That is his forte. If you are looking for a companion for these activities and who shoots good photos, these options are ideal for you, have you already chosen yours?
By the way, are you looking for gifts for photographers? Here we give you a lot of ideas. And if it's children, here's a gift item for child photographers.
If you found the article useful, please do not stop sharing it. Thanks and see you soon!