David's World Cycle has 21 stores in the US state of Florida.
(25-4-2022). Trek Bicycles has just carried out in the United States what is probably its largest corporate retail operation in its history. The brand has bought the 21 stores of the Florida-based chain, David's World Cycle.
The owners of the North American chain David's World Cycle, David and Yvette Sanborn, announced the sale of their twenty-one stores through an email.
In it they pointed out that "we wanted to work with people who share our long-term vision, provide incredible hospitality for our customers and invest in making their local cycling experience even better".
In their email, the Sanborns also noted that "we are confident that Trek will continue to serve and support our customer communities better and better."
Later, in a message on the website of the David's World Cycle chain, it was reported that the stores will maintain their normal hours until the end of this month of April and that, after that, they will begin their progressive corporate transformation to become Trek brand stores.
According to the statement on the site, the bicycle supplier brand will retain jobs and will also continue to service non-Trump bicycles and will honor David's gift cards and loyalty programs from its customer base. , 'Velocare' and 'Flat-Free Guarantee'.
David's World Cycle chain was founded in 1989. In April of last year, it appeared on the "Big Brain 10" list of the 10 largest bicycle retailers in the US.
David's World Cycle reached the 21 establishments that the brand currently owns, both through the acquisition of existing stores and the opening of new ones.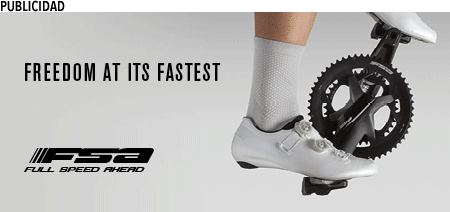 ---