Cover of the CYCLING section of the digital magazine CMDsport, number 450, and pages that are included in this edition in the aforementioned section.
(6-30-2022). The bicycle repair shop gains incidence on the billing of the cycling shops. This is revealed by a CMDsport survey among 1,032 Spanish cycling retailers whose data is included in issue 450 of the digital magazine CMDsport.
Probably, the slowdown in sales due to the end of the bike-booom, the uncertainty caused by the war in Ukraine and the rise in energy prices have been the triggers, not just because bicycle workshops work more this year than last, but that its impact on the turnover of Spanish retail specializing in cycling is higher. This is reflected in the data from a CMDsport survey in which 1,032 retailers have taken part and whose conclusions are published in number 450 of the digital magazine CMDsport.
If in a similar study from last year, 32% of those surveyed declared that the bulk of their billing came from what was charged in the bicycle repair shop, now it has been 42% who have pronounced in that sense. The difference, therefore, is an increase of ten points.
Another of the conclusions derived from the survey is the increase in the percentage of retailers who claim a general rate for the overall number of cycling workshops in the country.
Those consulted have highlighted the growth of workshop services for road bikes, electric mountain bikes and urban ebikes.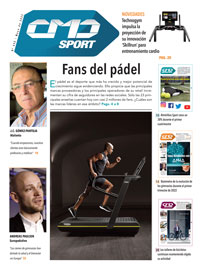 Read all this information starting on page 28 of the digital magazine number 450 of CMDsport.
---