Tablet on sale: These models are now reduced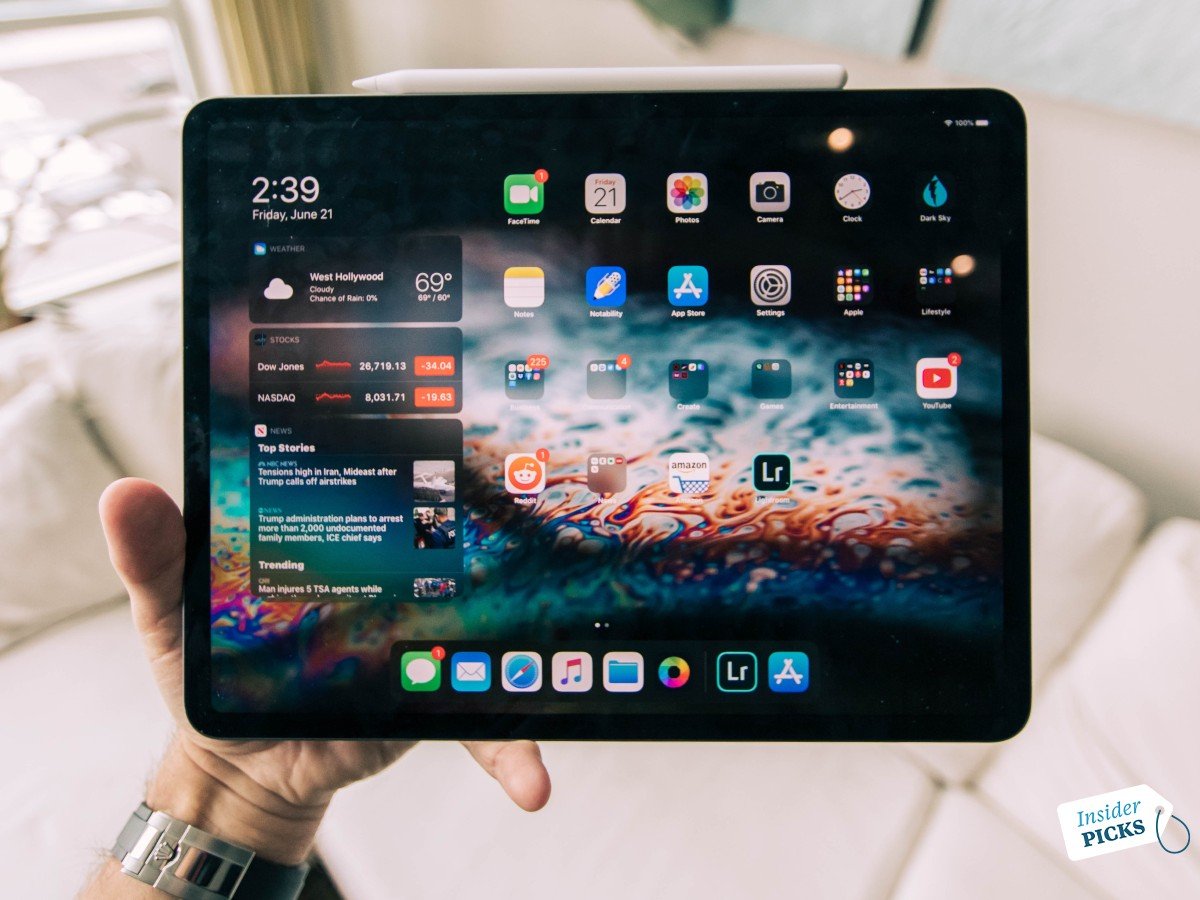 Roberto Nickson / Unsplash Experts consider the iPad to be the best tablet. However, it is comparatively expensive and there are very few cheap offers. It is different with tablets from manufacturers such as Samsung, Lenovo, Huawei, Windows or Amazon, for which there are often discounts and price reductions. We looked for the best tablet offers at shops like Lidl, Aldi, Media Markt, Otto and Co. Among them: the Apple iPad at the best price on Ebay * and the Samsung Galaxy Tab S6 Lite for only 249.00 euros on Samsung *.

Disclaimer: If you complete a purchase via a link marked with an asterisk, we receive a small commission. Learn more
---
Most experts agree that the standard Apple iPad is the best tablet on the market. It offers numerous functions, is technically more than well equipped and it is compatible with a large selection of apps. Depending on the version, it is priced between 379.00 and 619.00 euros, which makes it significantly cheaper than premium iPads such as the Pro (cost: 879.00 to 2,579.00 euros). Nevertheless, the entry-level iPad is anything but a bargain. You can buy tablets from manufacturers such as Samsung, Huawei, Amazon or Lenovo significantly cheaper, some of which are even available for 100.00 euros (more on this here: Good tablets that cost less than 100.00 euros). In addition, in contrast to the iPad, there are often offers and discounts for these tablets, which make them even more affordable.
Where can I find cheap tablet offers?
While Apple largely foregoes sales and discount campaigns for products such as the iPad, attractive deals can regularly be found for other tablets. Whether discounters like Lidl and Aldi or shops like Media Markt, Saturn, Otto and Amazon – you usually don't have to look far for a cheap tablet offer. Read too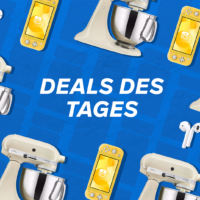 Deals of the day: save 660 euros with a fully automatic coffee machine from Siemens and many other bargains. With a little luck and patience, you might even come across a reduced iPad, even if the discount is usually only minor. tip: In our experience, Ebay often has the best iPad deals *. So if it really has to be an Apple tablet, we recommend looking for cheap deals on Ebay.
Up to 34 percent discount: These 7 tablets are currently on sale
You can also currently find numerous attractive deals for tablets. Which models are currently on offer and what do we think of them?
operating system: Android 10screen: 10.4 inresolution: 2,000 x 1,200 pixelsStorage: 32 gigabytesInternet: Wi-Fibattery pack: up to 14 hours of running time camera: 5 and 8 megapixelsvaluation: 4.4 out of 5 stars at Media MarktConclusion: solid tablet with excellent battery life – perfect for on the go
---
operating system: Android 10screen: 10.1 inresolution: 1,920 x 1,200 pixelsStorage: 64 gigabytesInternet: Wi-Fibattery pack: about 5 hours of video streamingcamera: 2 and 5 megapixelsvaluation: 4.2 out of 5 stars at Testberichte.deConclusion: sharp display, but weak battery and incompatible with Google services
---
operating system: Android 10screen: 10.4 inresolution: 2,000 x 1,200 pixelsStorage: 64 gigabytesInternet: Wi-Fibattery pack: up to 17 hours of running timecamera: 5 and 8 megapixelsvaluation: 4.7 out of 5 stars on AmazonConclusion: large memory and long battery life for fans of streaming
---
operating system: Android 9screen: 10.1 inresolution: 1,280 x 800 pixelsStorage: 32 gigabytes Internet: Wi-Fibattery pack: up to 8 hours of running timecamera: 2 and 5 megapixelsvaluation: 4.7 out of 5 stars at SaturnConclusion: older operating system and low resolution, but very attractive price
---
operating system: Android 8 Oreoscreen: 10.1 inresolution: 1,920 x 1,200 pixelsStorage: 32 gigabytes Internet: Wi-Fibattery pack: up to 7 hours of running timecamera: 2 and 5 megapixelsvaluation: 4.2 out of 5 stars on AmazonConclusion: mediocre tablet that is not compatible with Google services
---
operating system: Windows 10 Sscreen: 10.5 inresolution: 1,920 x 1,080 pixelsStorage: 64 gigabytes Internet: Wi-Fibattery pack: up to 11 hours of running timecamera: 5 and 8 megapixelsvaluation: 4.7 out of 5 stars on AmazonConclusion: ideal for fans of Windows, compatible with various accessories so that it can also be used for work
---
operating system: iPad iOS 14.01screen: 10.2 inresolution: 2,160 x 1,620 pixelsStorage: 32 gigabytes Internet: Wi-Fibattery pack: up to 11 hours of running timecamera: 1.2 and 8 megapixelsvaluation: 4.9 out of 5 stars at Testberichte.deConclusion: currently the cheapest offer for the standard iPad, excellent display