Steve McCurry He is a photographer with an impressive stamp of his own. He is a genius of color and has an ability to portray his environment and the people who inhabit it in a personal and unique way. The images of him are full of life, hope, closeness and respect.
McCurry became famous, to the general public, thanks to the iconic image that was on the cover of National Geographic known as the Afghan girl (1985). If the name didn't sound familiar to you until now, surely you just placed it ;).
But beyond this impressive image, there is a whole world of unforgettable images of this author. They are photographs that seek to approach people, human behavior, their customs and their different views.
If you want to get to know this photographer in depth, take a walk through some of his best images, learn about his awards, his best books, etc., keep reading, you won't regret adding this great photographer to your baggage of photographic inspiration 😉 .
Biography
Steve McCurry is an American photojournalist born in Philadelphia in 1950 where he graduated Cum Laude in cinematography from the Pennsylvania State University. It is at university that he discovered his vocation for photography, working for the university's own magazine.
After graduating he went to India where he lived for a year photographing different areas of the country. From there he traveled to Pakistan where he met a group of Afghan refugees who helped him cross the border into Afghanistan, just as the Russians closed the borders to Western journalists.
In Afghanistan he portrayed the harshness of the Soviet invasion living with the mujahideen. He managed to cross the border into Pakistan again, dressed as a mujahideen with the reels sewn to his clothes, being one of the first photographers to show the brutality of the war in Afghanistan.
His work on this armed conflict earned him his first recognition as a photographer, winning for him the prestigious Robert Capa* Gold Medal Award.
In 1986 he became a member of the prestigious Magnum Photos agency.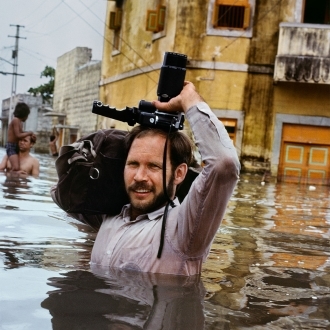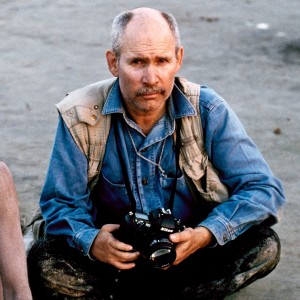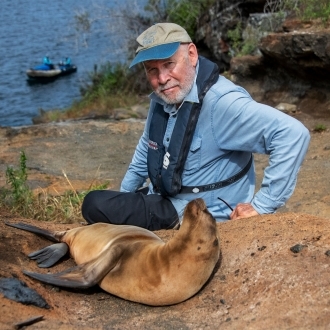 Since then, he has continued to photograph different conflicts around the world such as the Gulf War, Lebanon, Iran, Afghanistan, Cambodia, etc. He has been arrested in 12 countries, twice in Pakistan, more than once having to choose between his reels and his life.
But images also abound in places without armed conflicts such as India, Cuba, Nepal, Sri Lanka, China, Italy, Brazil, the United States and a long etcetera.
Among other great decorations, he has won four first prizes from one of the most prestigious awards in photography: the World Press Photo.
*The Robert Capa Gold Medal Award is an award for the best photography taken outside the United States requiring exceptional value and means. It is awarded each year by the Overseas Press Club. It was created in 1955 in honor of war photographer Robert Capa. Source: Wikipedia.
You can take a look at their website, their Instagram or their Facebook page.
What camera does Steve McCurry use?
To capture the famous Afghan girl, he used a Nikon FM2 and a Nikkor 105mm f/2.5 lens. However, apart from Nikon, she has also worked with other brands such as Hasselblad and Leica.
Featured Awards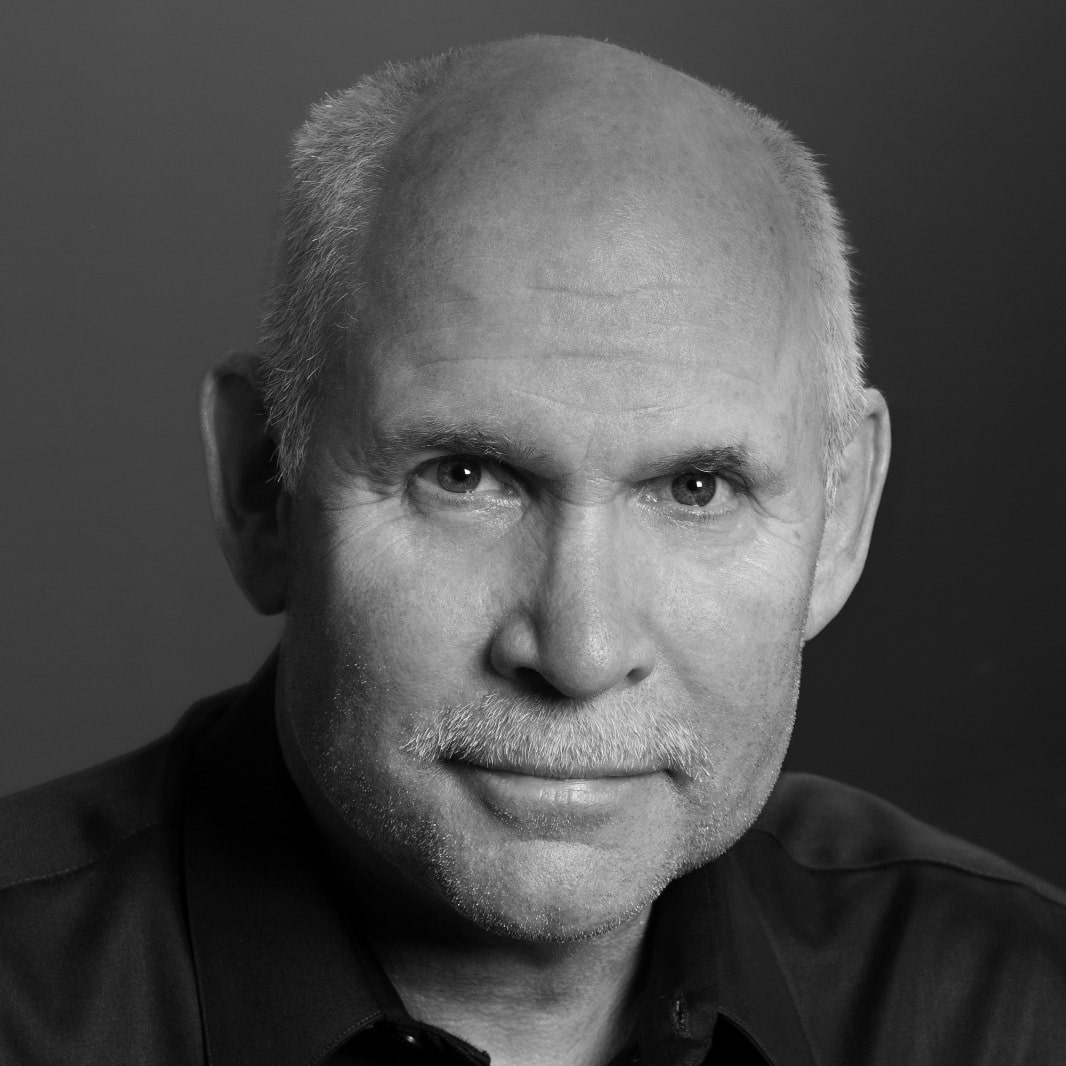 Featured Awards
Robert Capa Gold Medal Award (1980) for his coverage of the war in Afghanistan. World Press Photo Award for Daily Life (1985) World Press Photo Award for Nature (1985) World Press Photo Award for General News (1992) World Press Award Photo: Children's Award (1992) Emmy Award (2003) National Press Photographer's award International Photography Wall of fame
Artwork by Steve McCurry
Steve McCurry's work is as prolific as it is of great quality at a compositional, technical, chromatic level and, of course, at a narrative level.
His photographs seek the beauty of the human being in a universal way regardless of the race, culture or social class of the people around him. He has a deep sensitivity towards ancient cultures and, without a doubt, towards color and light.
The images of this author are of impressive chromatic beauty, color is a fundamental part of his compositions; his work would not be understood in the same way without him. He often plays with contrasts of colors that are very vivid and full of light.
"If you know how to wait, people will forget about your camera and then their soul will come out."

Steve McCurry
Seeing his images you perfectly perceive the respect he shows towards the people portrayed and the time he dedicates to them. They are universal photographs, images of the human being and his contradictions, where the beauty of diversity is praised.
In short, Steve McCurry has an impressive sensitivity to color and the world around him. He has an ability to connect with the people he portrays, with moments, with light and the environment, absolutely unique.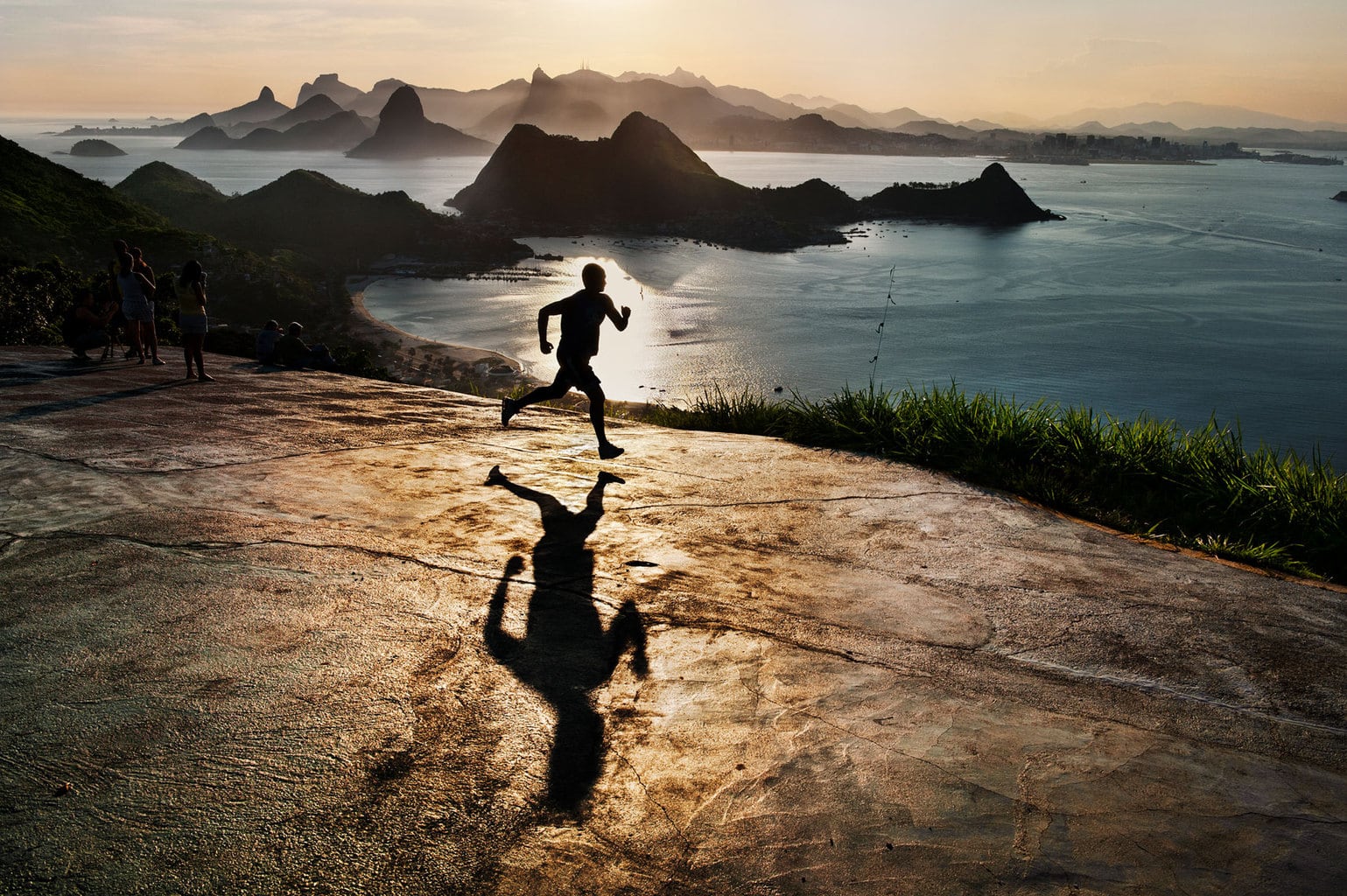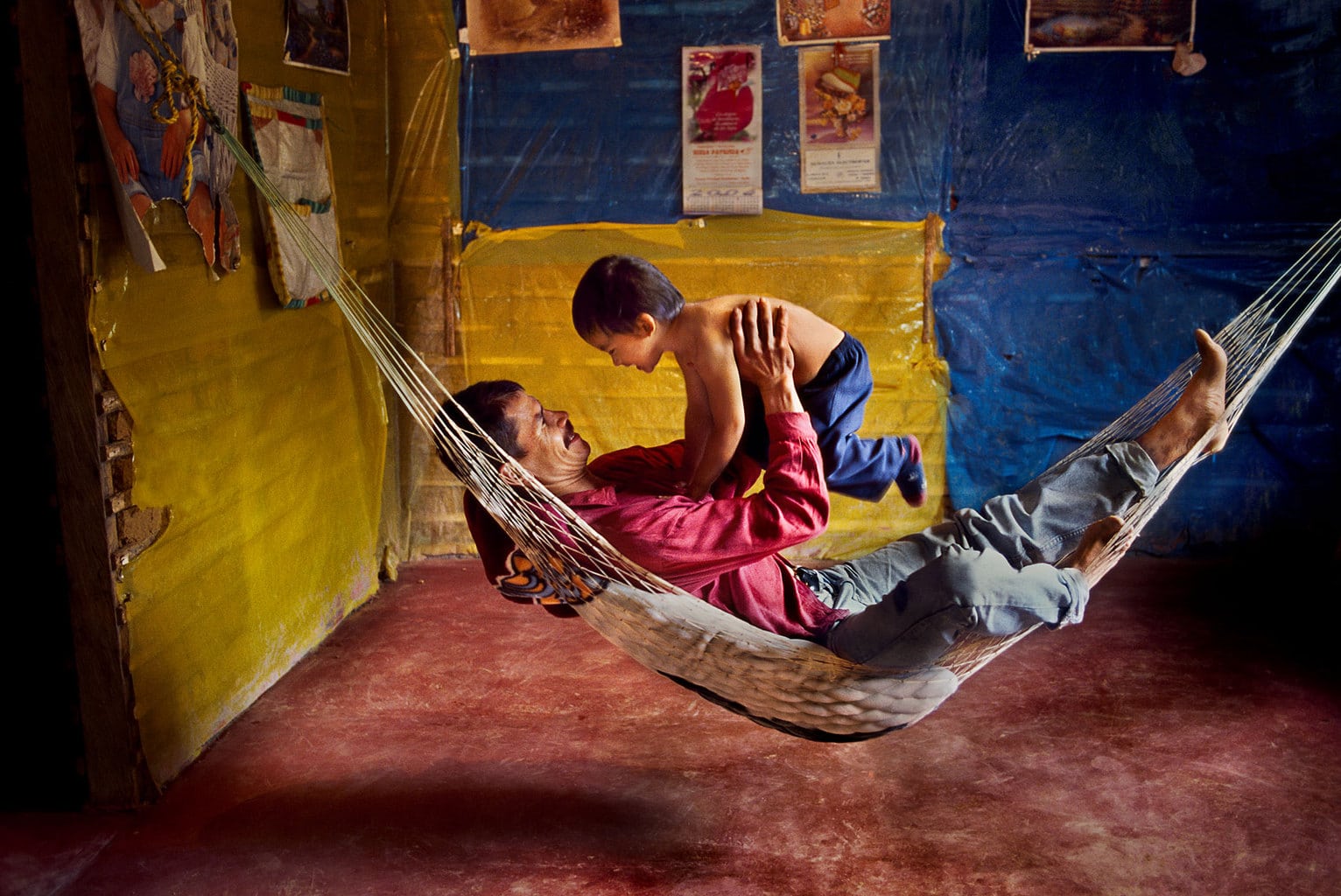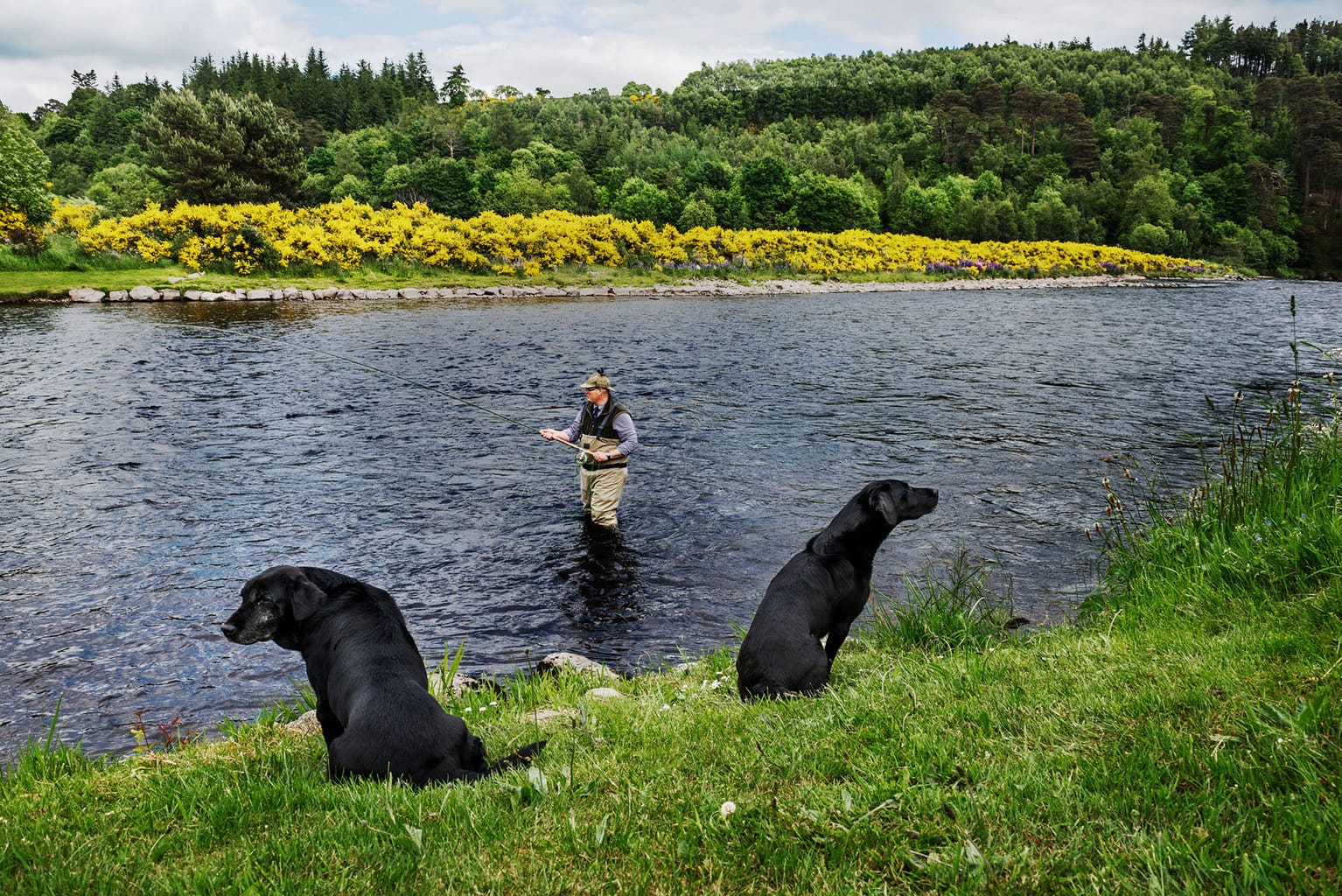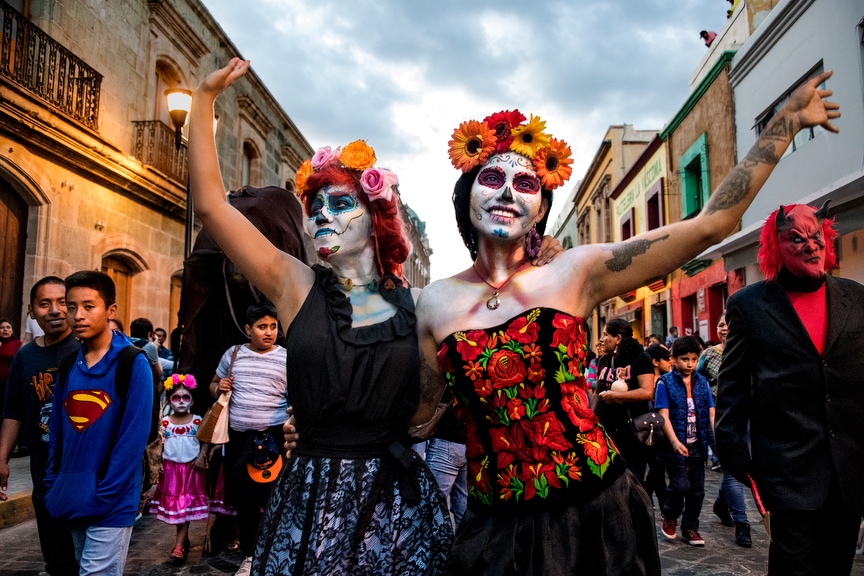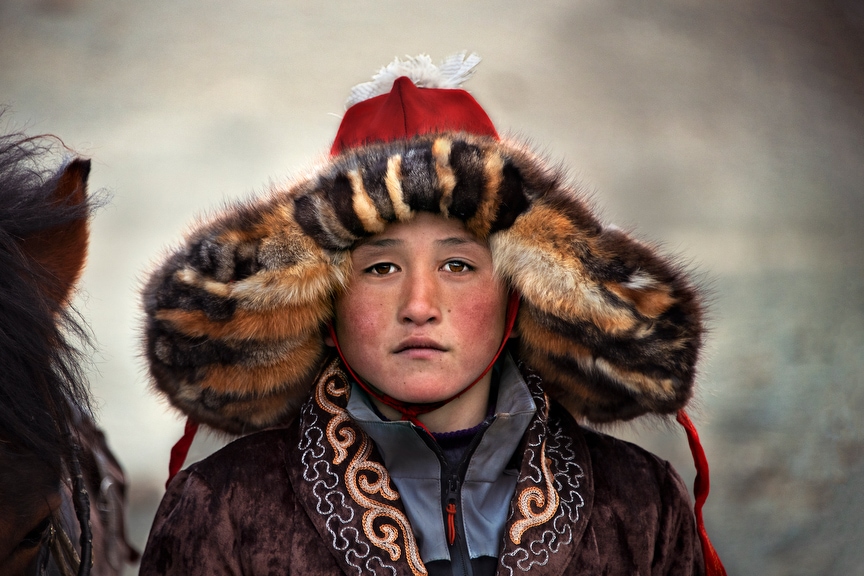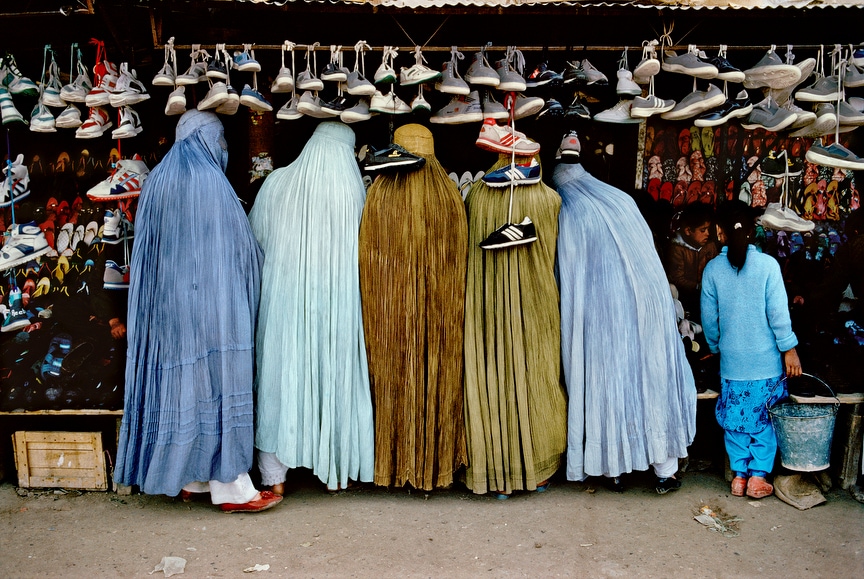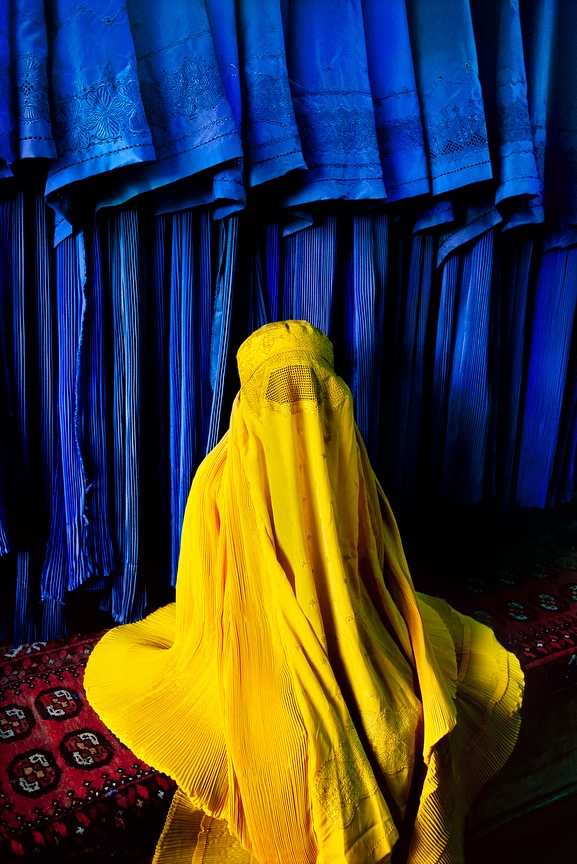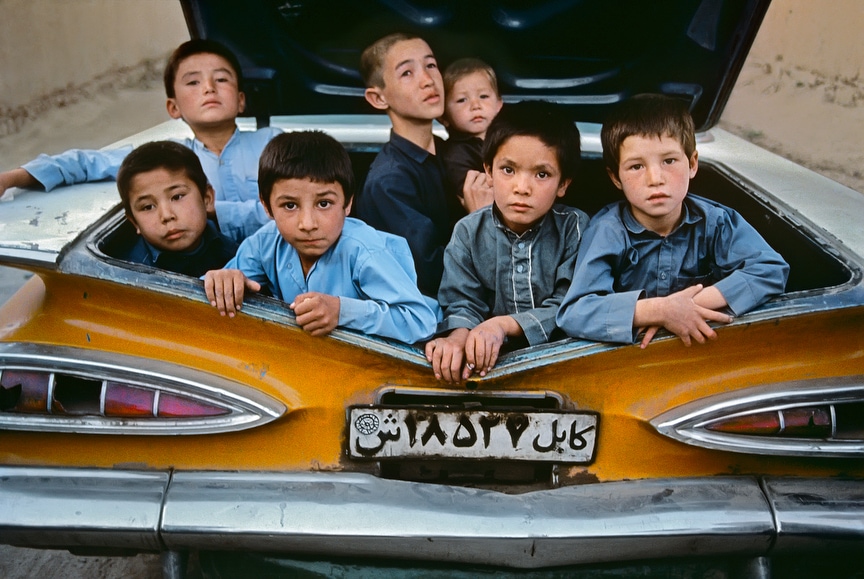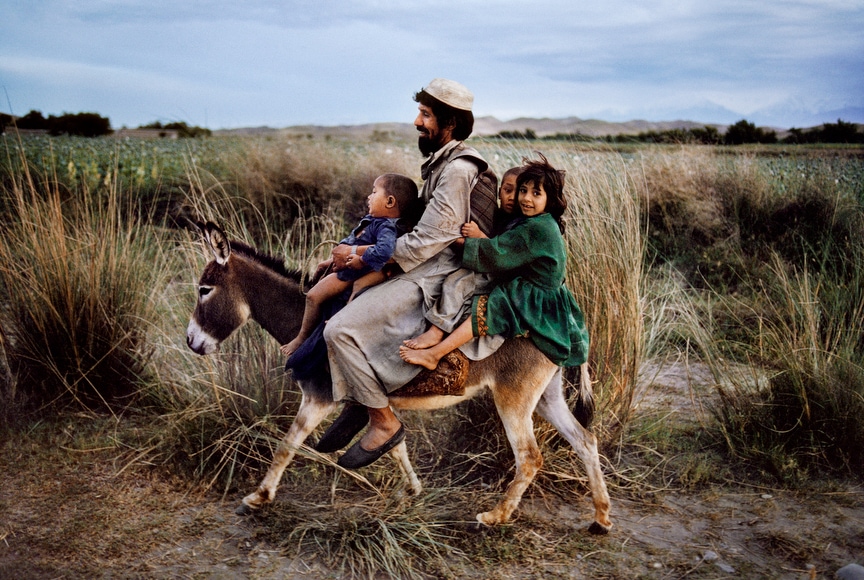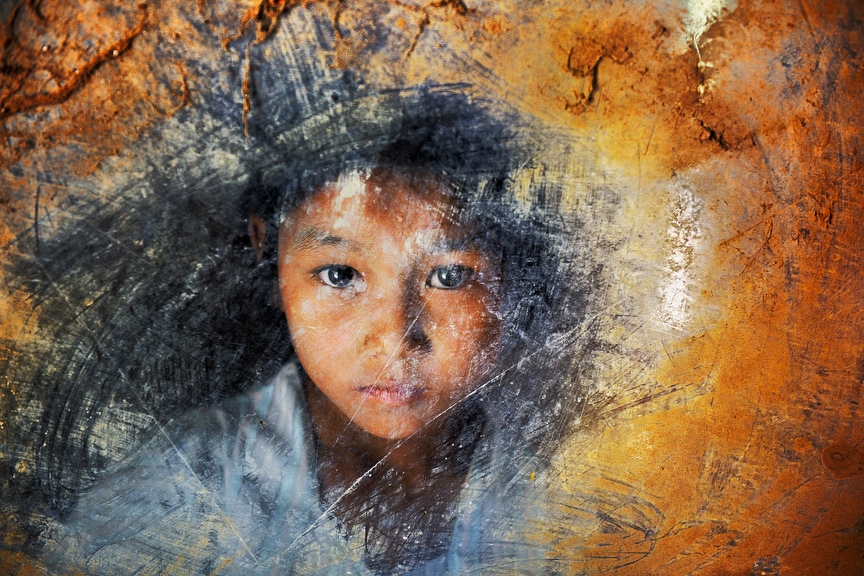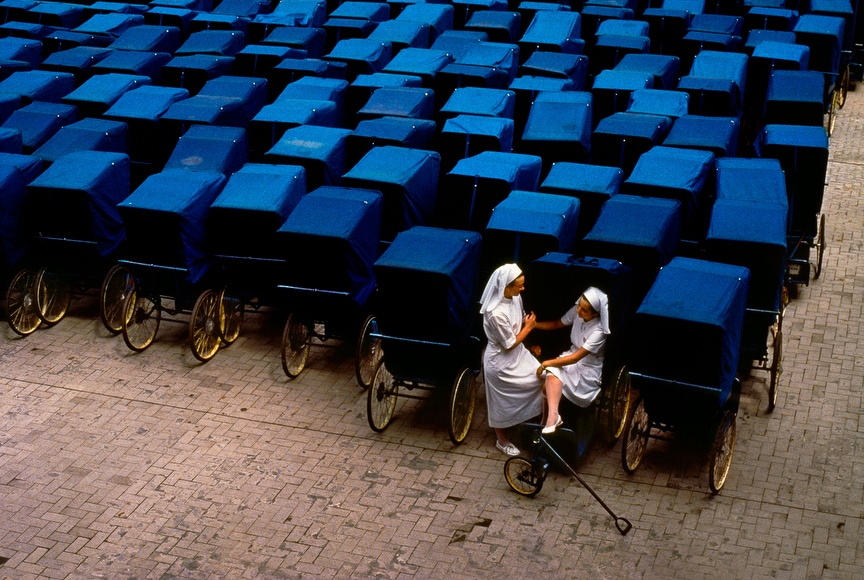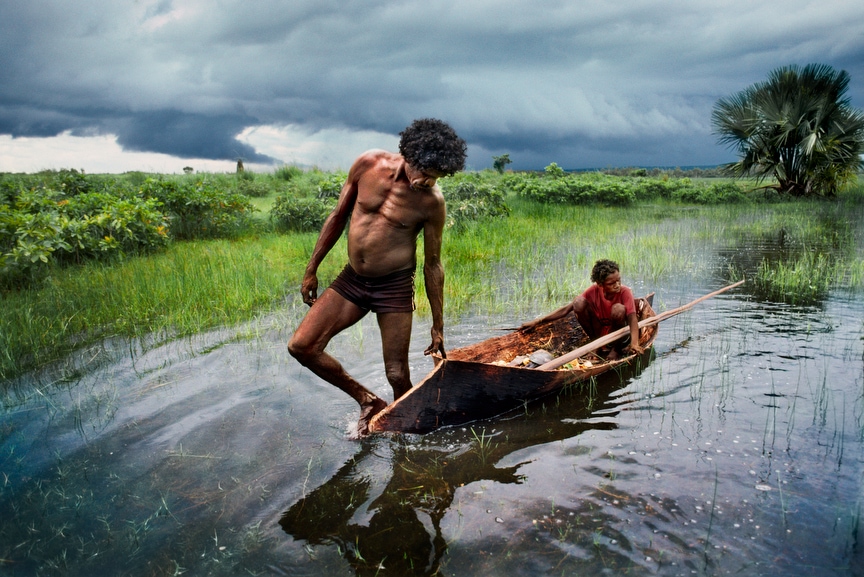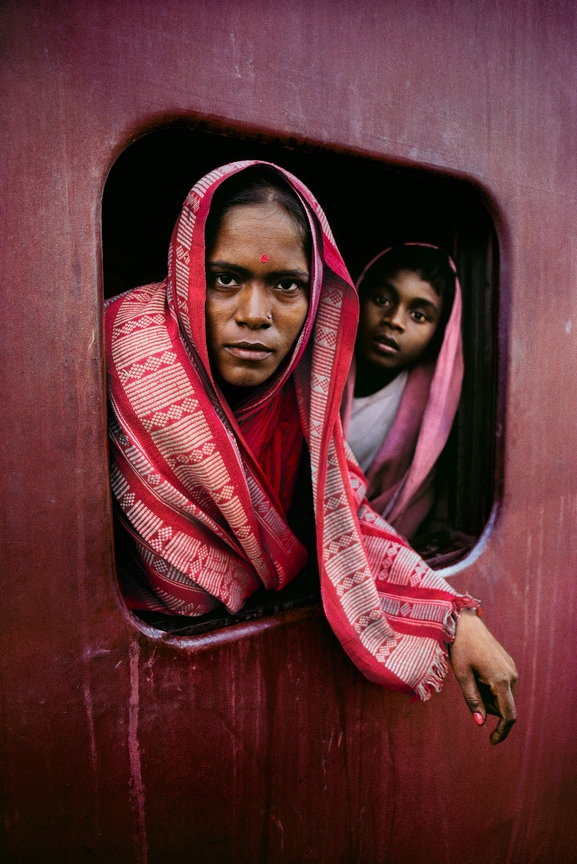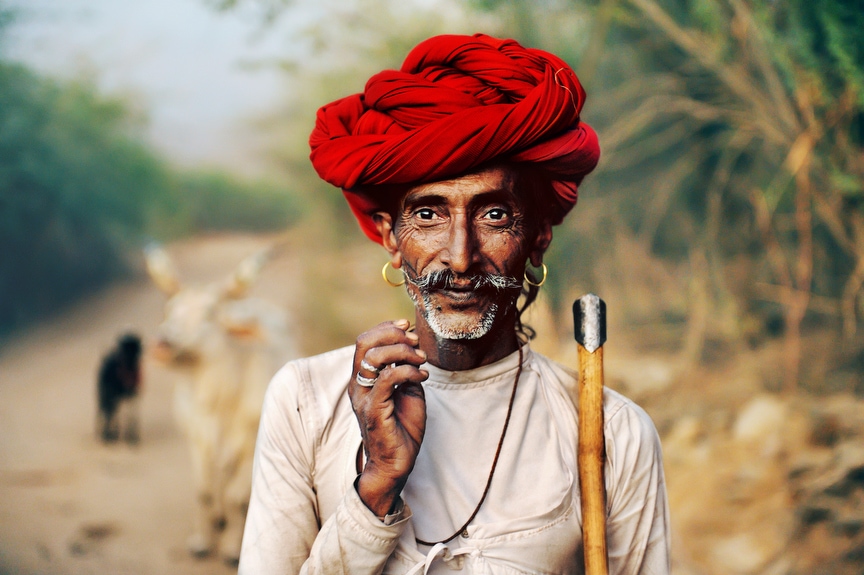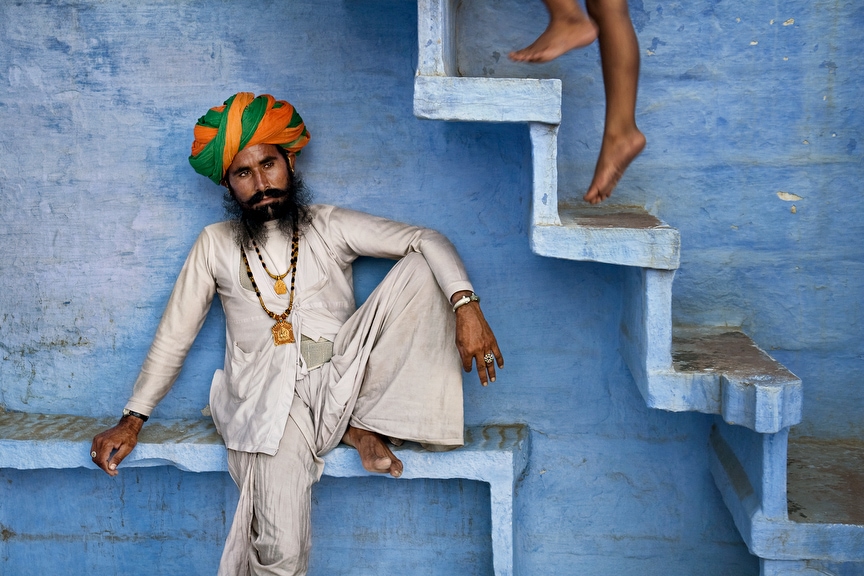 Photographs by Steve McCurry
Steve McCurry's Famous Photographs
It is very difficult to limit in a short list the most iconic works of this great photographer since he has worked for many years at an impressive level of quality. However, these are some of his best-known works:
the afghan girl (1985), portrait for which he used a Nikon FM2 camera and a Nikkor 105mm f/2.5 lens and which became probably the most famous cover of National Geographic. You can read some curiosities around this iconic image in this article.stilt fishermenSri Lanka.Hindu traditional festival of Ganesh ChaturthiMumbai, India.Boy in Mid-Flight, India.procession of monks, Burmese.Buddhist monks in the rain, Cambodia.Workers on a steam locomotive, India.Flower seller at Dal Lake, India.Mother and son through the car window, India.Sandstorm, India.The Afghan girl, 17 years later.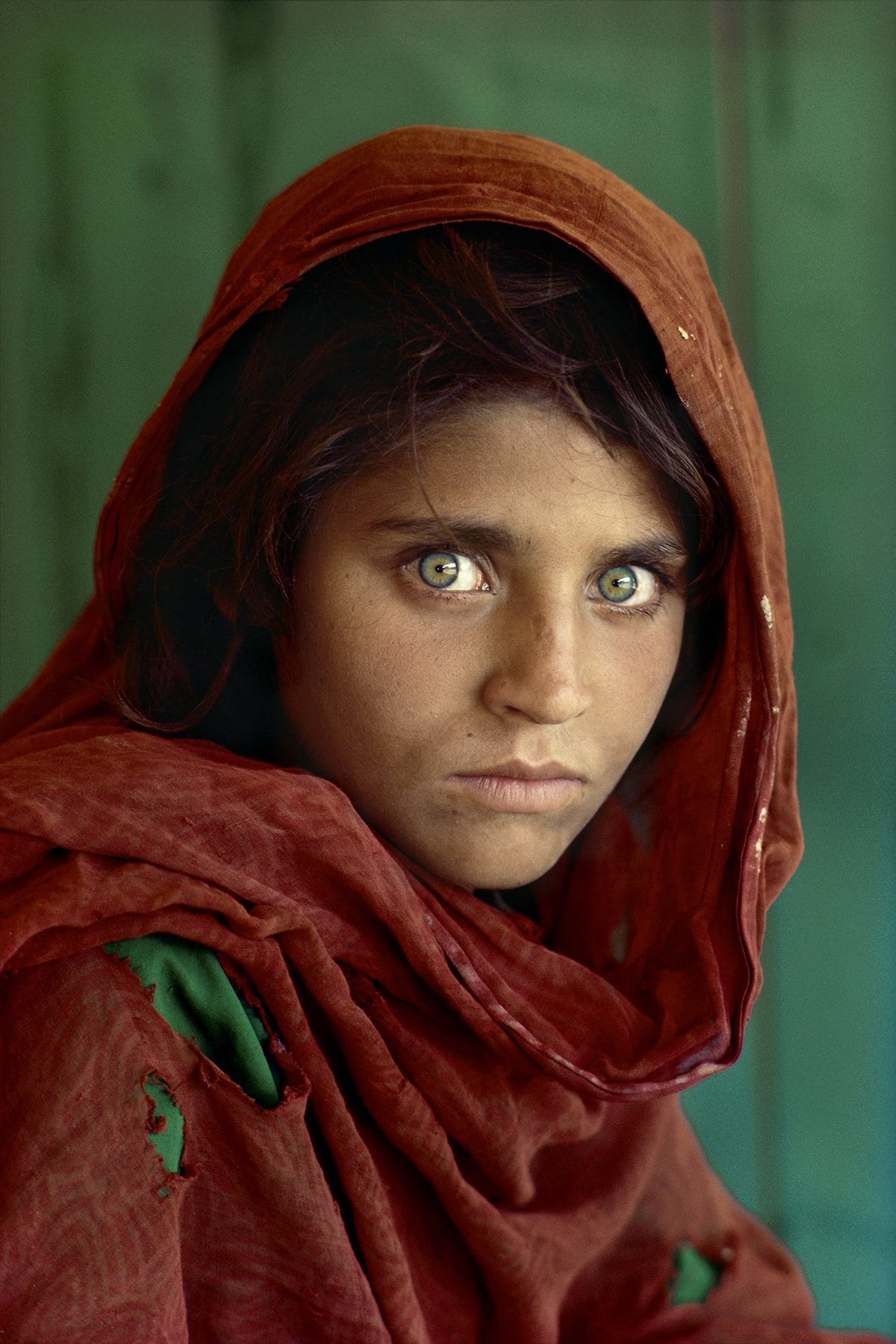 one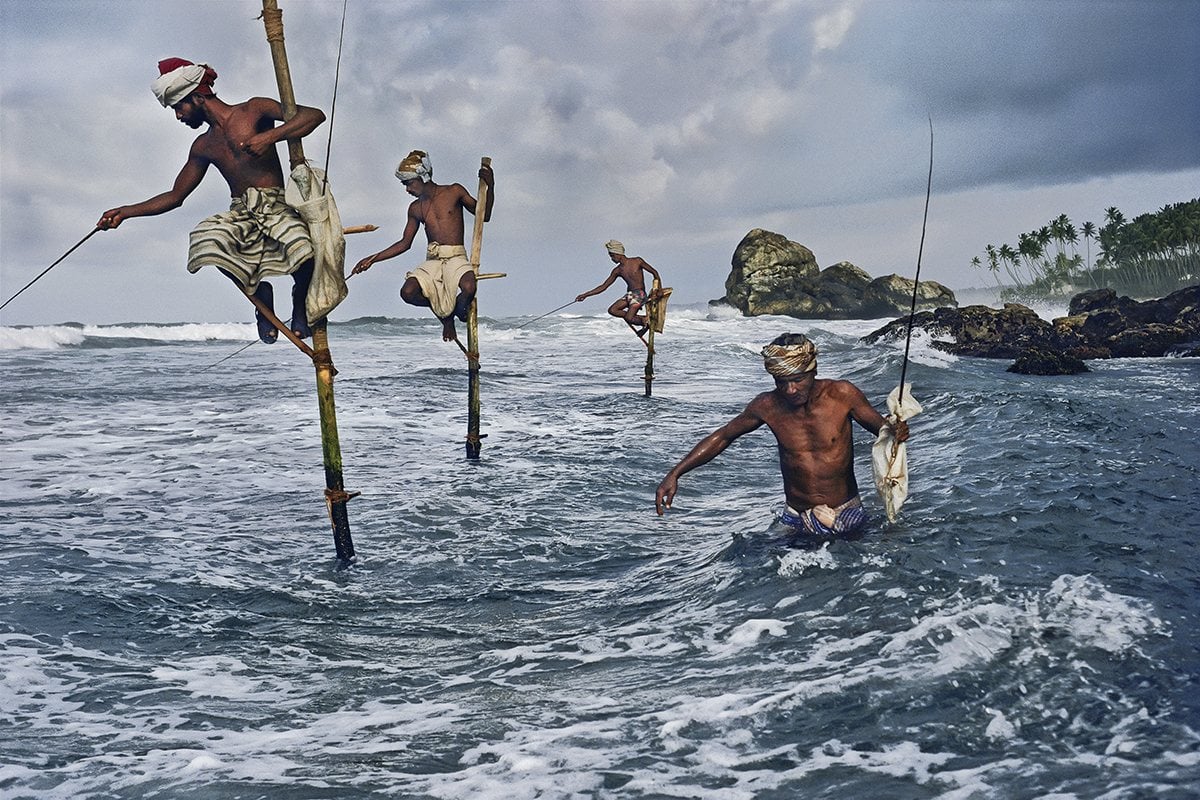 two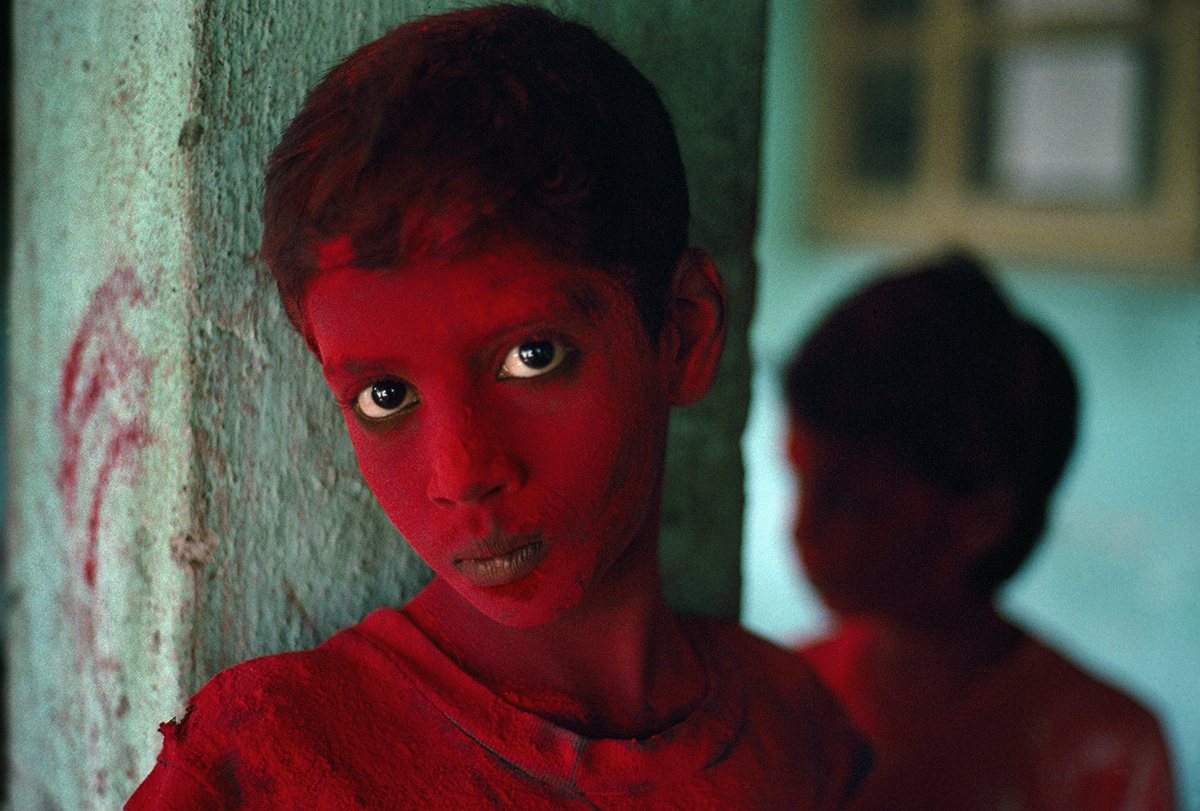 3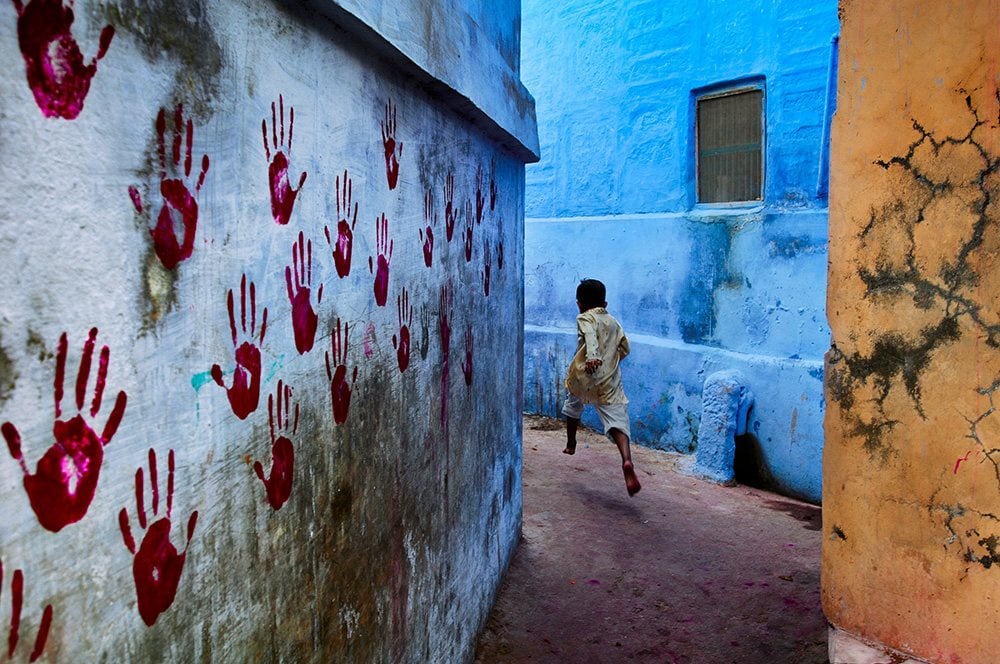 4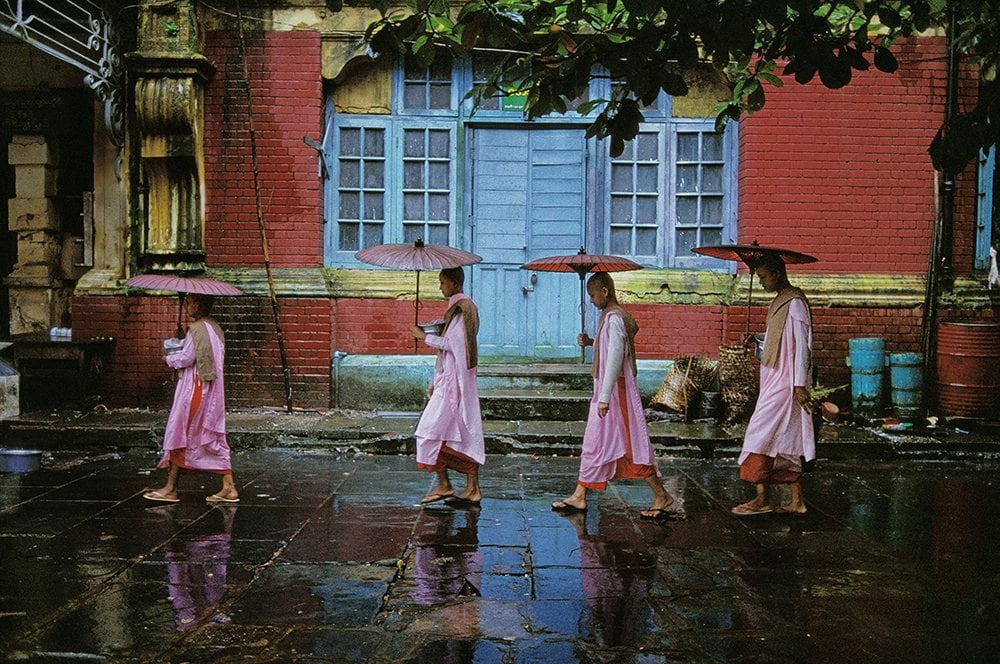 5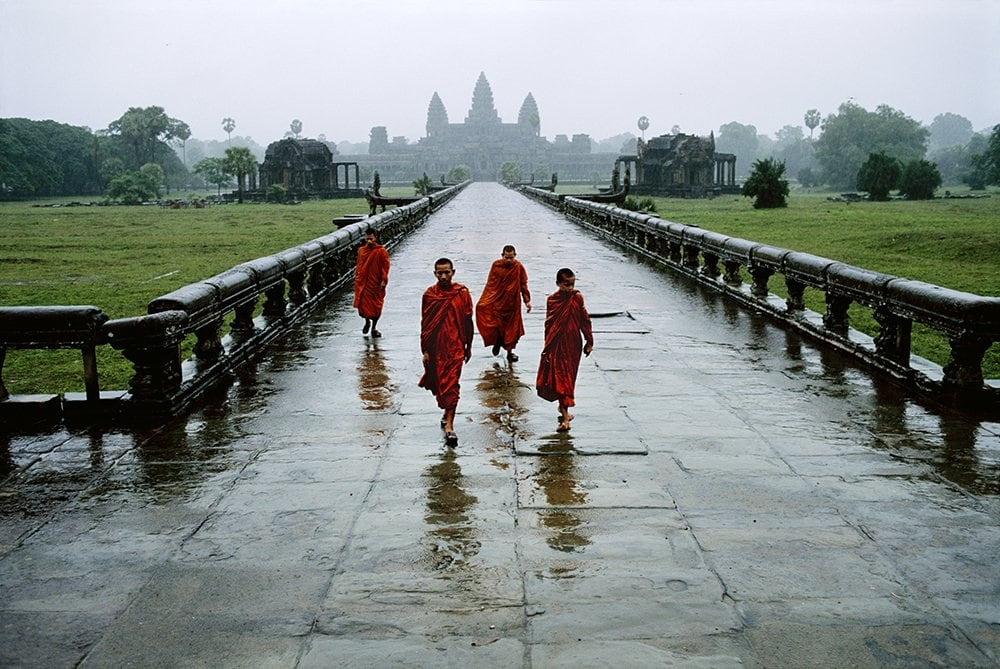 6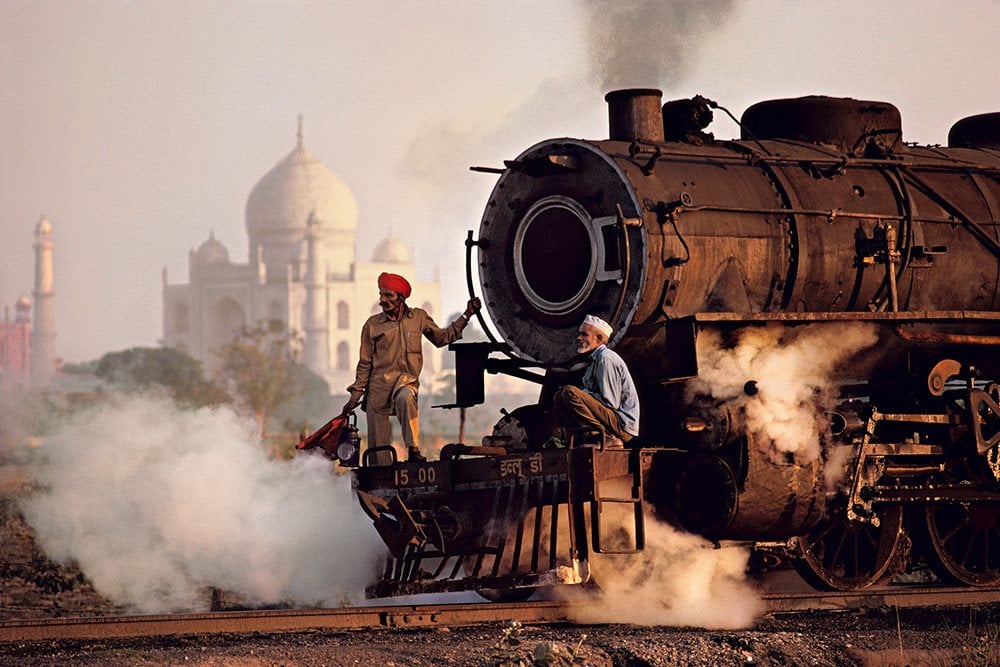 7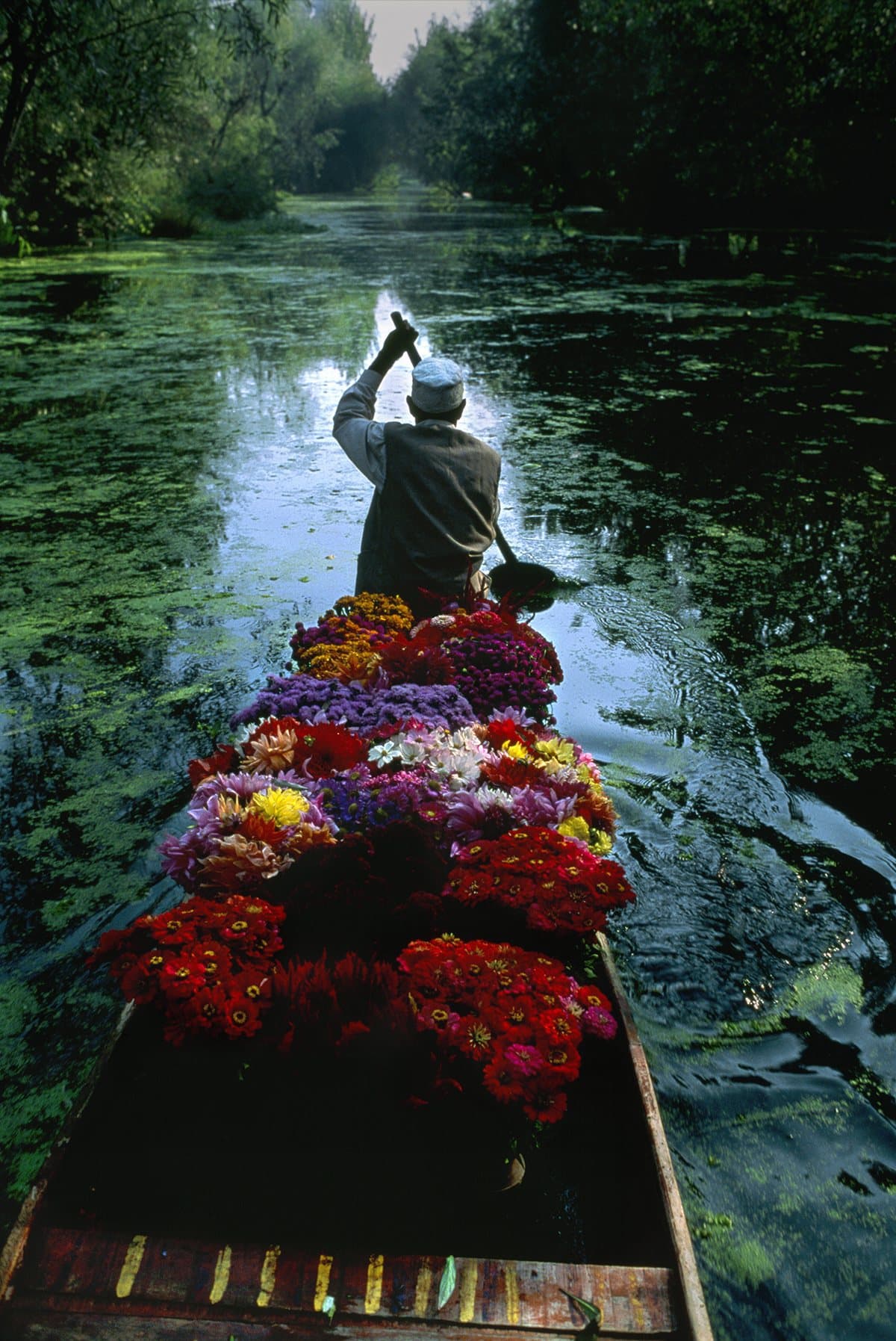 8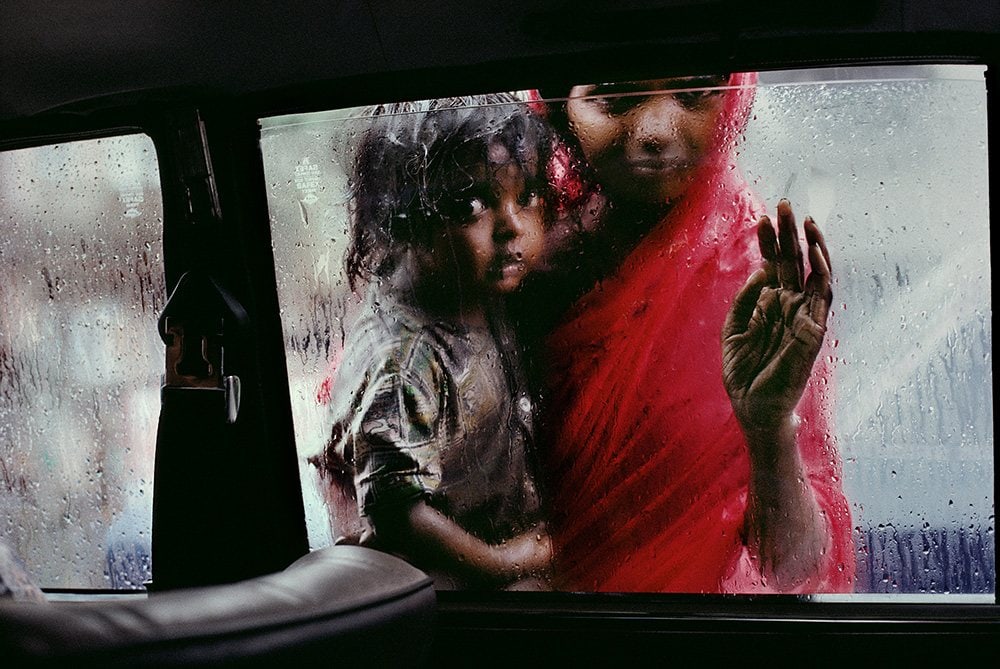 9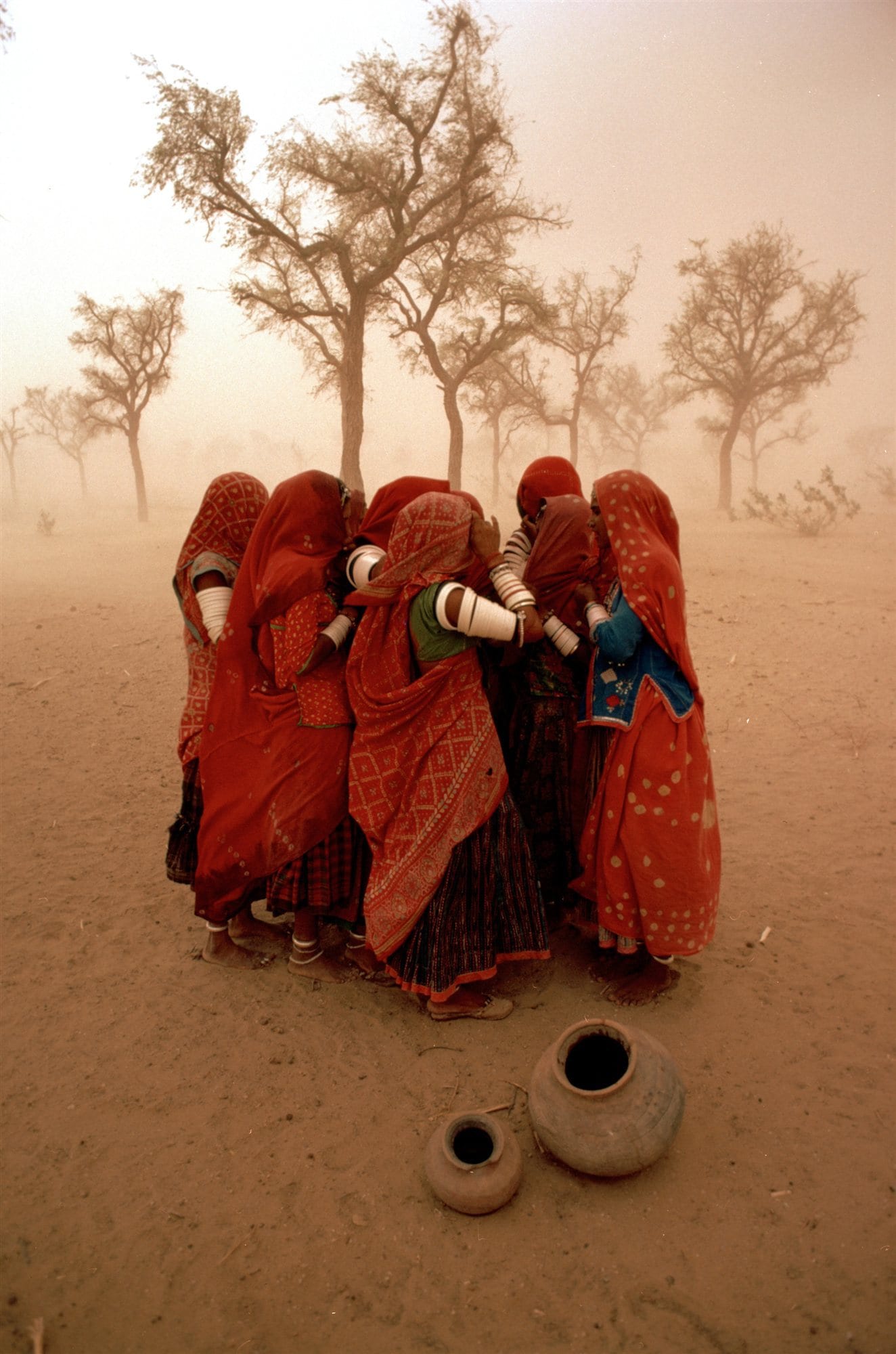 10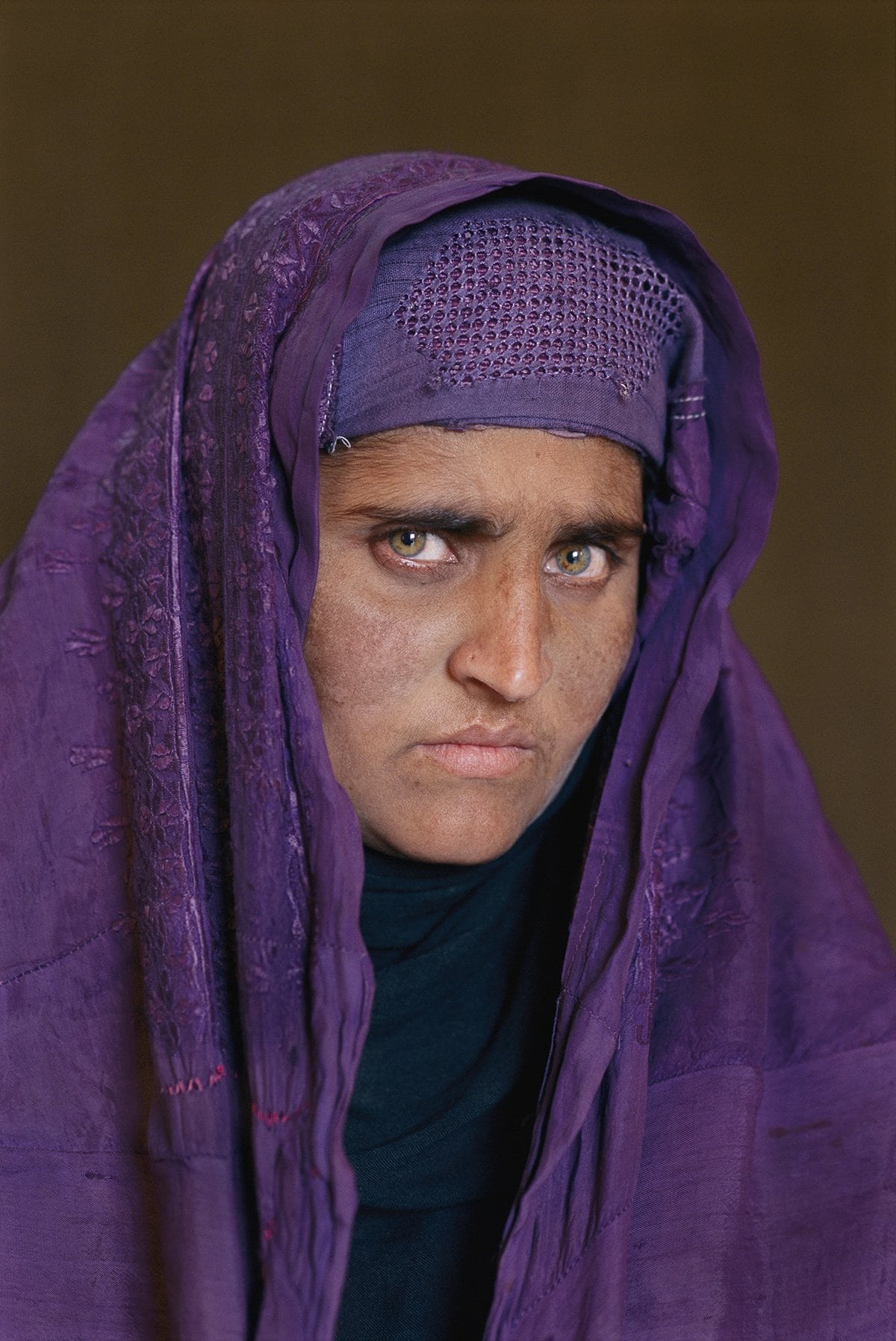 11 Famous Steve McCurry Photographs
Here is a video tribute to many of his best photographs:
If you want to delve into the life and work of this great photographer, you have the documentary film released in 2021, where you can enjoy the philosophy of life and work, the reflections behind some of his best photographs, his way of seeing the world, etc.
You can watch the official trailer for the McCurry documentary The Pursuit of Color here:
Books by Steve McCurry
To enjoy first-hand the work of this magnificent and prolific author, you have different books by Steve McCurry published by Blume or Phaidon: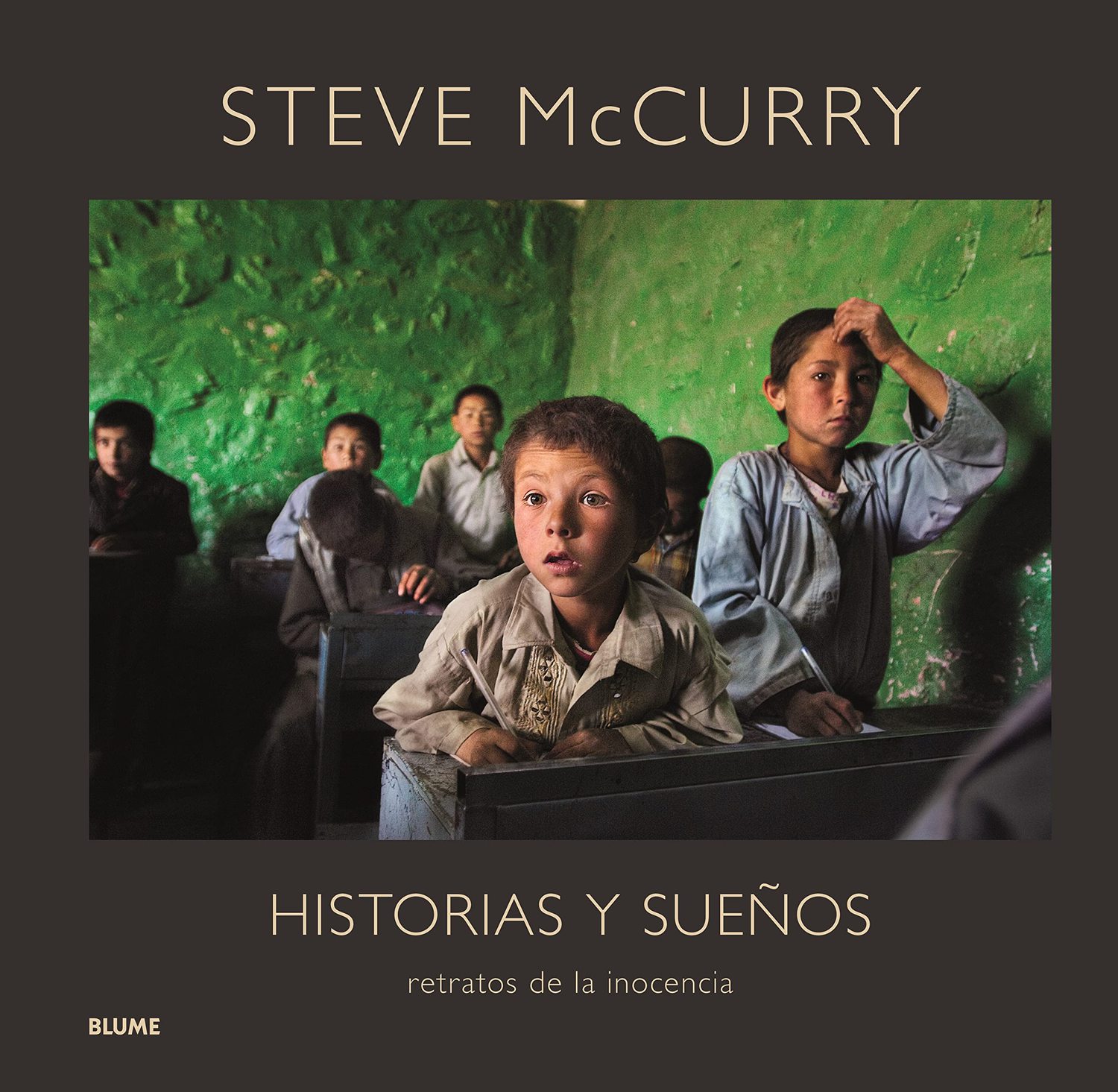 Steve McCurry Stories and Dreams: A book about childhood, its resilience, and its gaze. Through its more than 200 pages full of color you will be able to see childhood around the planet. You can get it for €47.40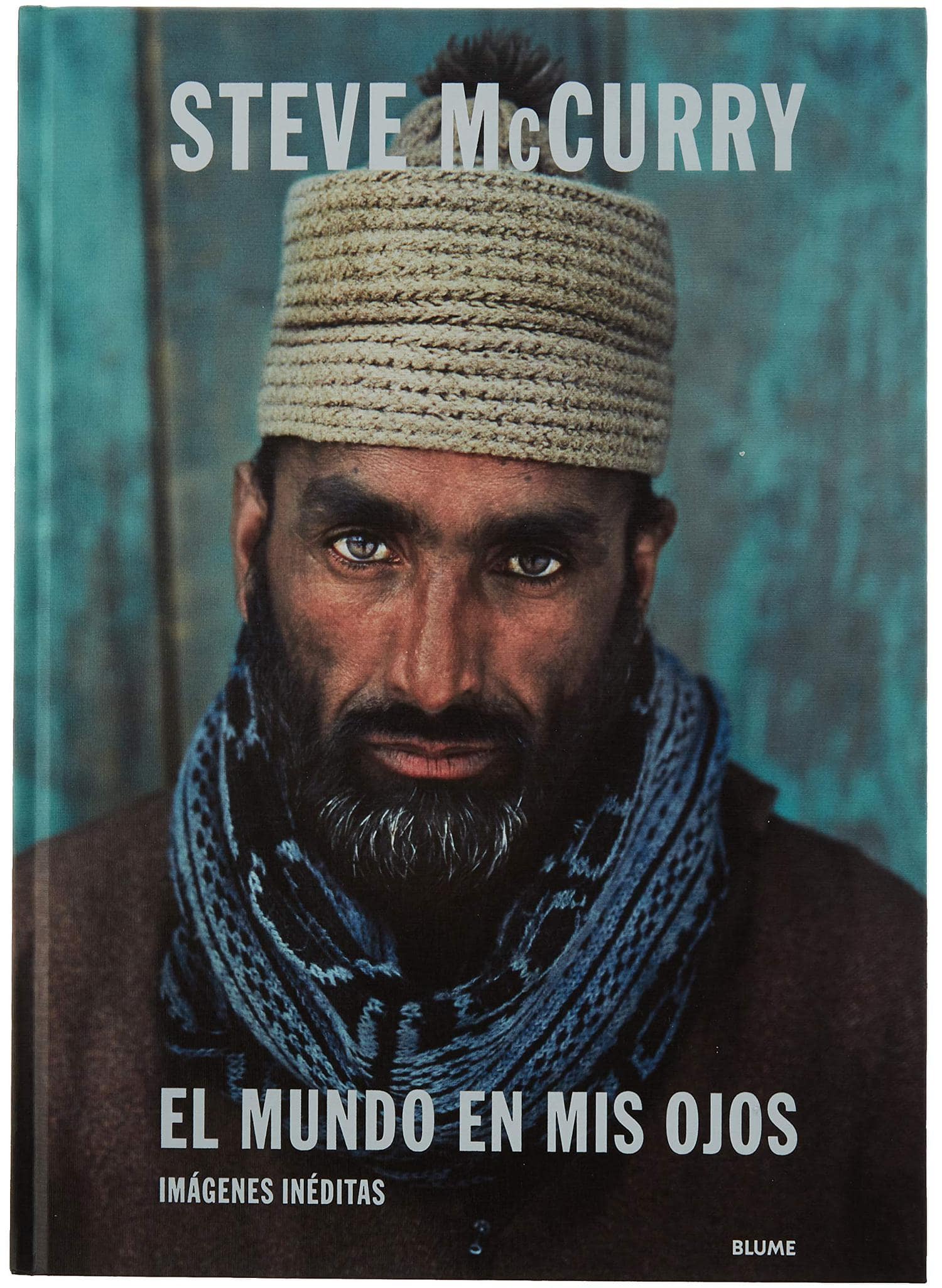 Steve McCurry The world in my eyes: 100 unpublished photographs of the photographer with portraits and scenes from around the world. You can buy it for €47.40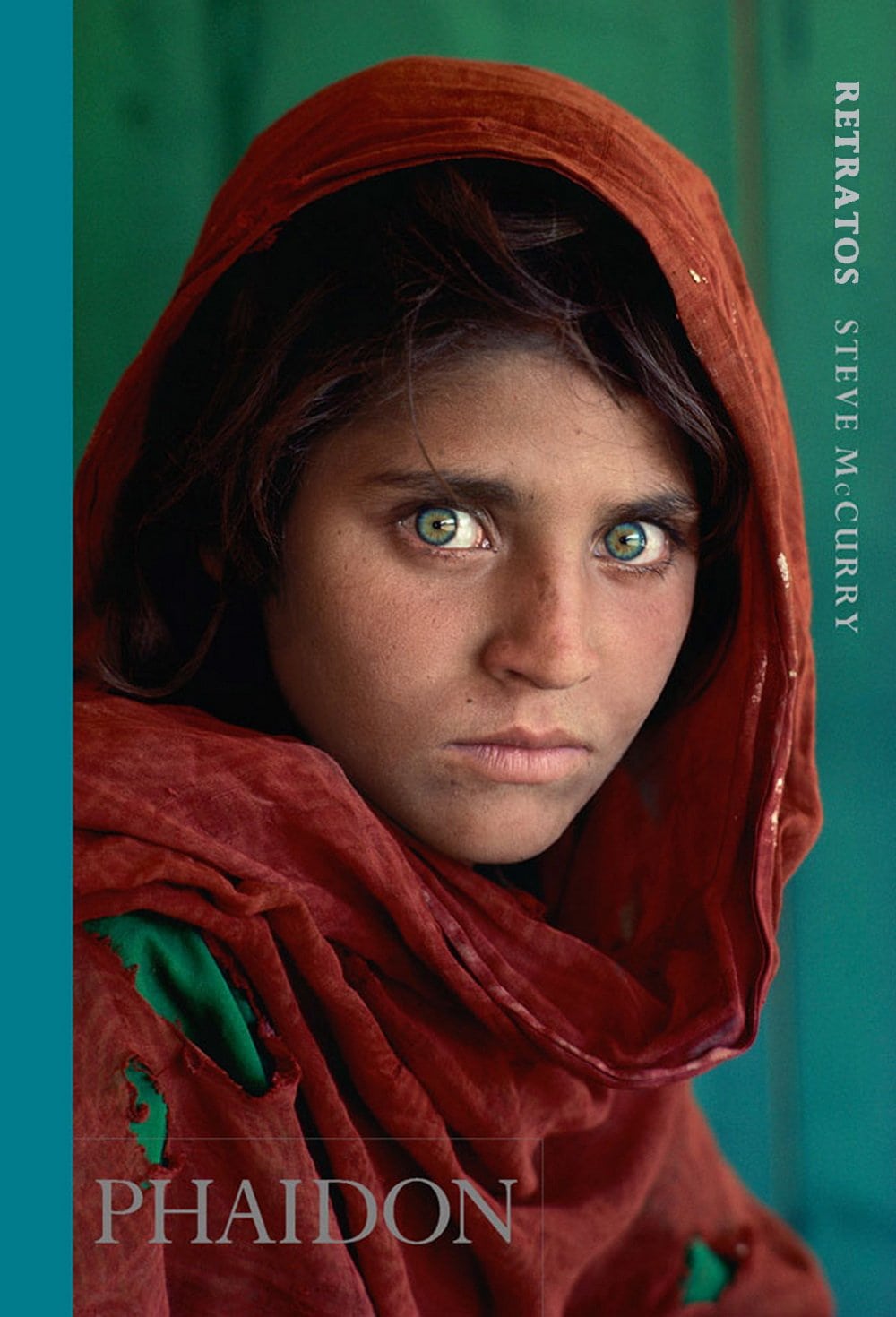 Steve McCurry Portraits: The most complete portrait book with some of the most iconic portraits of this photographer. Through its more than 300 pages, you will be able to travel around the planet through the eyes of his portrayed. You can get it for €18.95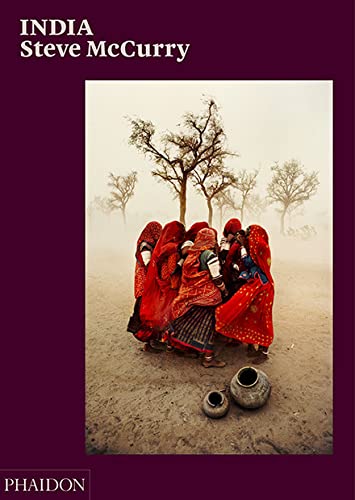 Steve McCurry India: One of the countries that this author has portrayed the most. It contains more than 140 full color images on its 300 pages. You can buy it for €47.45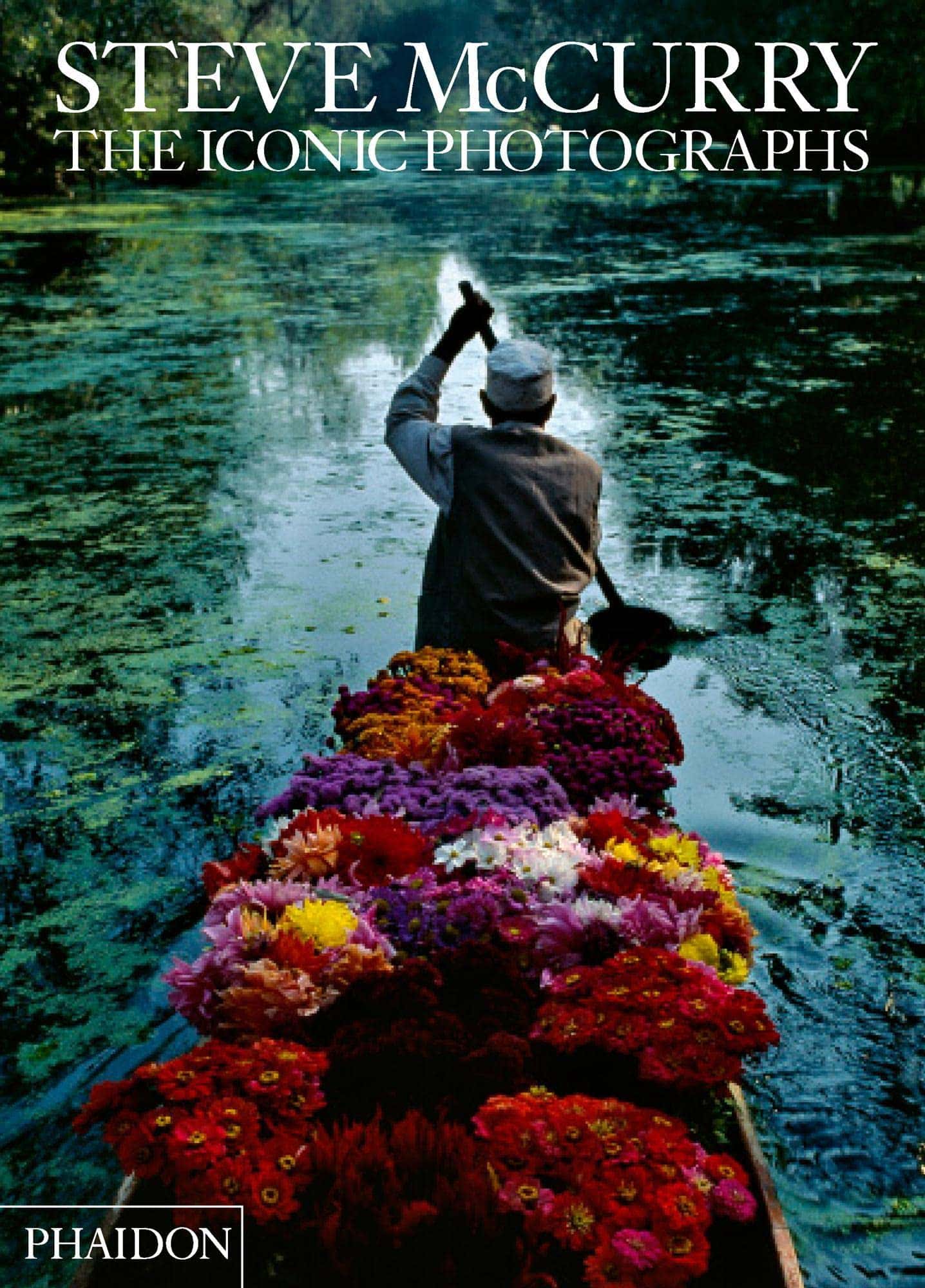 Steve McCurry The iconic photographs: (In English) a book with his most iconic photographs that you can enjoy in its 272 pages. You can get it for €49.95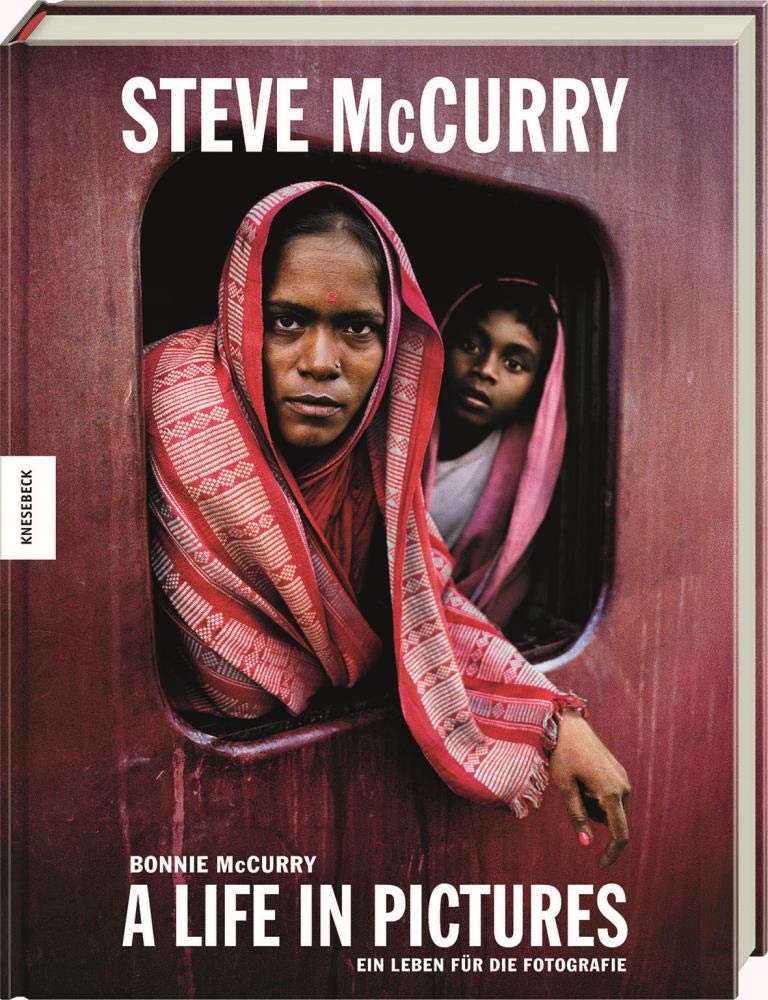 Steve McCurry A life in pictures: (In English) A compilation book of McCurry's photographs through different times and places in the world. You can buy it for €55.77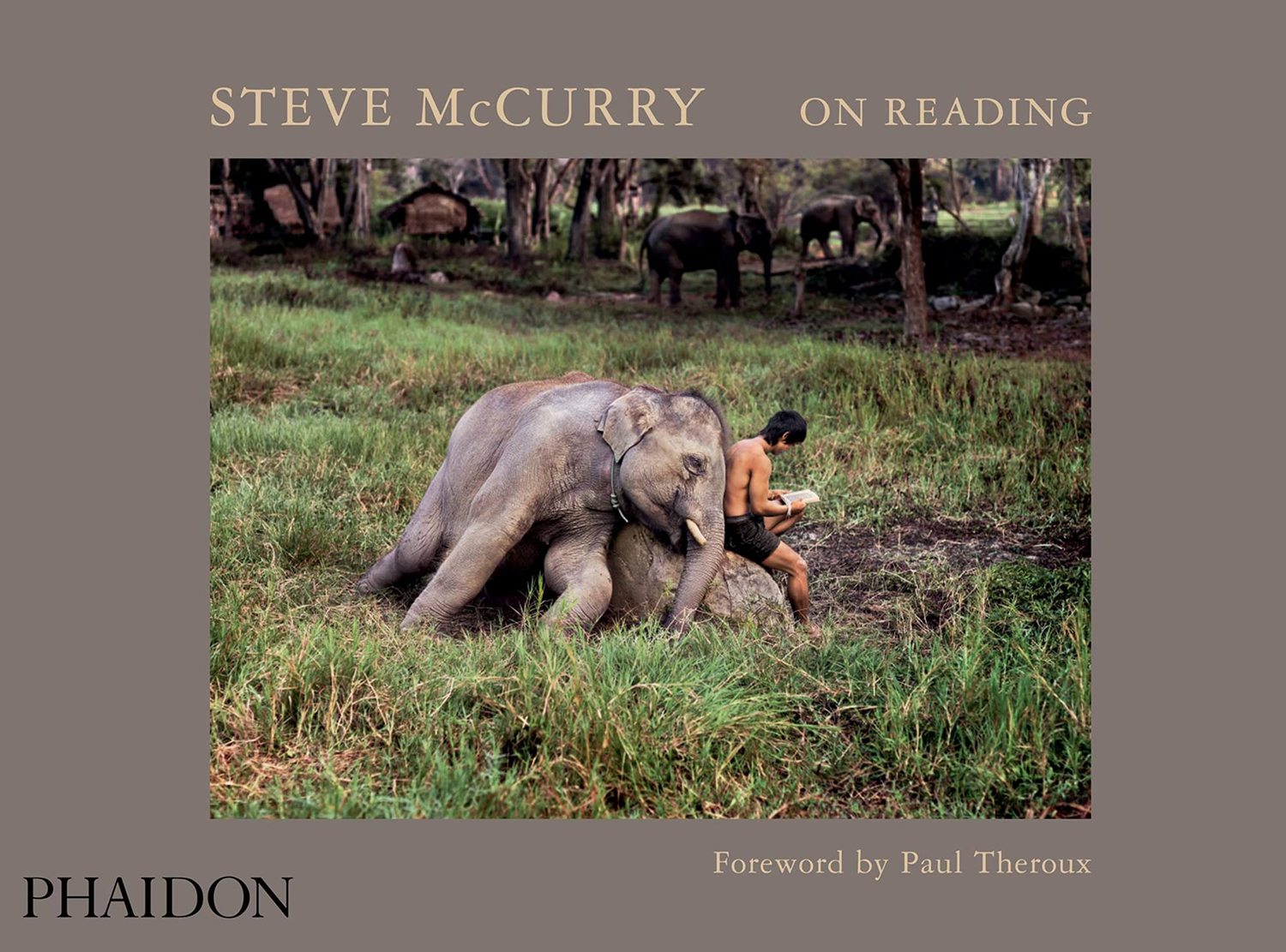 Steve McCurry On reading: (In English) This book portrays through different and impressive photographs, people from different cultures, places and moments, and their relationship with the act of reading. It has 144 pages and a hard cover. You can get him for €55.77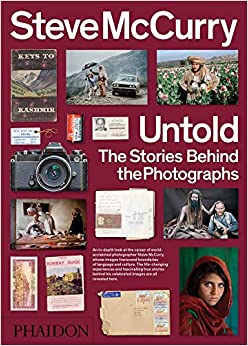 Steve McCurry Untold (In English) This book tells us about the stories behind some of the author's most iconic photographs. It has 304 pages and a soft cover. You can buy it for €25.74
Steve McCurry Exhibition
I was lucky enough to recently go to an exhibition by this wonderful photographer and I can tell you that it is well worth going to see his large-size photographs. Those colors, that light in the eyes of the people he portrays, those impossible compositions…
There are simultaneous exhibitions of Steve McCurry's work in many different countries, so you may have one closer than you think ;).
In this link you can consult the current exhibitions with works by this author.
Steve McCurry is a photographer as universal as his photographs. It is difficult not to know him and it is impossible not to connect with his photographs, with the stories, with the looks, with those moments so deep that we can perceive through them.
Be it the images of a terrible armed conflict with the sad and profound gaze of children who are direct or indirect victims of war, wounded people, famines, or the daily scenes of some nuns in the rain, some monks playing sports, some children playing, of some fishermen, of readers in all cultures…
Each and every one of those looks reach us in such a direct, human and universal way as few authors are capable of achieving.
I hope you liked this article, that you have been inspired by this magnificent photographer and that you do not lose sight of her. If so, don't forget to share it with other photographers, or art lovers in general, through your social networks. Thank you very much and until next time 🙂 .