We know that we have a large community of readers, more videographers than photographers, so today we bring a camera designed for them, it is the Sony FX3. Do you want to know it and know why it is a film camera?
INSIDE THIS ARTICLE… 📖
The Sony FX3 is ideal for…
This Sony is specially designed for video / cinema. Ideal for filmmakers who want a small, lightweight body with the features of big cameras.
Note that it is a camera designed for professional videographers, there is nothing more than seeing the price to see that it is not within the reach of any video fan.
Features of the Sony FX3
These are the main features of the Sony FX3:
Sensor Exmor R CMOS Sensor Size Full Frame
35.6 x 23.8mm ISO80-102 400
409 600 (Extended) Speed
Shutter Video: 1/8000 to 1/4
Still Image: 1/8000 to 30 s/ Bulb Focus Points Video 627 points
Photography 759 points Stabilizer 5 axes,
Compensation 5.5 steps Video recording 4K at 120 fps Battery life approx. 135 minutes of
continuous recording Dimensions 129.7 x 77.8 x 84.5 mm
without protrusionsWeight640 g
body onlyMountType EStorageSD cards
CFexpress Type A Connections Wi-Fi/NFC
You can see the full specifications on the Sony website.
Let's see a summary of all these features in this presentation video.
Sony FX3 price
The Sony FX3 currently costs approximately 4,500 euros.
It may seem like a high price, however, considering that it is a professional video camera and all the features it offers, the price is very acceptable.
The best thing about this camera for cinema
Among the features of this camera, the 4K 60p recording without interruption thanks to the built-in cooling system, the wide dynamic range, the color, its focus control with real-time tracking and the fast and precise autofocus stand out.
Sony FX3 with XLR handle
They also highlight the integrated stabilizer, the possibility of attaching the XLR handle, the multi-angle touch screen and the small details such as the front and rear lights for recording warning, or the double card slot. Without forgetting the option to transfer photos or control the camera remotely thanks to Wi-Fi connections.
Comparison Sony FX3 vs Canon C70
Let's see the main differences between the Sony FX3 and the Canon C70:
sony fx3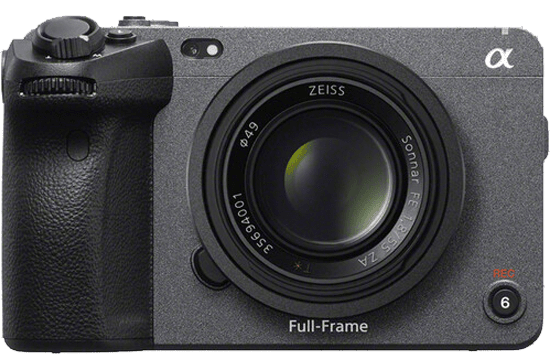 Canon EOS-C70

Sensor35.6 x 23.8mm26.2 x 13.8mmMegapixels12.1MP8.85MPISO409600 ISO102400 ISOColor Depth24bits10bitsImage Stabilizer
by displacement sensor✅❌RAW photos✅❌Screen resolution1440k2760kRemote control✅❌NFC✅❌Body weight640g1,190 gDimensions129.7 x 77.8 x 84.5 mm
160 x 130 x 116 mm Temperature
operation0º-40º-5º-45ºProtected against
splashes❌✅
I leave you with this video in which the two cameras are compared:
Comparison Sony FX3 vs a7s III
The interior is practically the same, with the same video specifications, with which both are equally excellent. The biggest differences are in the body. For example, the Sony FX3 incorporates a fan or cooler that can be activated for long recordings and high temperatures.
It does not have a viewfinder while the a7s III does, however, it includes a handle or handle to attach to the top with XLR inputs, so for the use of this type of microphone it does have advantages over the a7s III.
sony fx3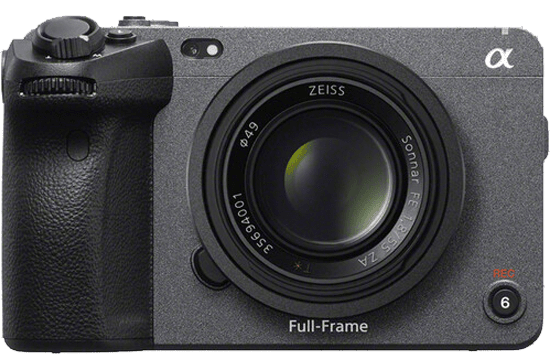 sony a7s III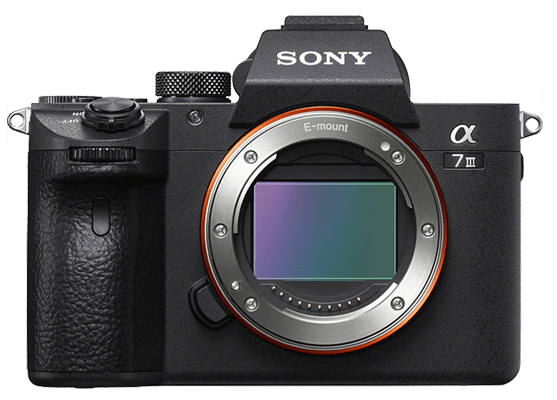 Fan✅❌Splash protection❌✅Electronic viewfinder❌✅Weight640g699gPanoramic shot✅❌Color depth14bits24bitsControl via Smartphone❌✅Advanced flash shoe❌✅Price approx.
in euros4,5004,200
Let's see this comparative video of the Sony FX3 with the a7s III.
Comparison Sony fx3 vs blackmagic 6k PRO
Let's see the differences now with the Blackmagic Pocket Cinema Camera 6K Pro, another of its competitors.
sony fx3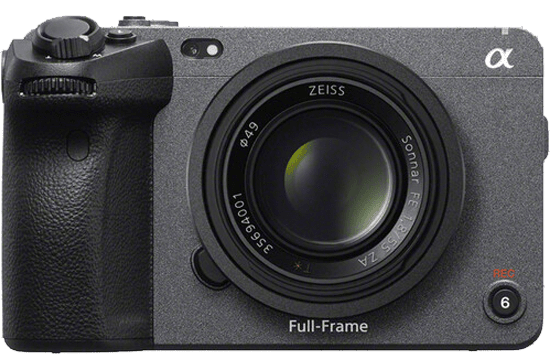 blackmagic 6k pro

Sensor35.6 x 23.8 mm23.1 x 12.99mmMegapixels12.1 MP21.2 MPBattery2280mAh3500mAhMaximum ISO409600 25600Weight640g1,240gScreen size2.95″5″Flash shoe✅❌Stabilizer
by displacement
sensor✅❌Manual focus✅❌Manual exposure✅❌Panoramic✅❌Video recording2160 x 60fps3456 x 50fpsWi-Fi connection✅❌NFC✅❌
Conclusions
In short, we have here a Sony a7 III in another body more focused on video without a viewfinder, with a fan and the coupling for the XLR handle that comes from cinema to control the audio of the videos directly from the camera.
Which doesn't mean it's not an excellent camera, if the Sony a7 III is a beast, this one is too. State-of-the-art focusing technology, wonderful low-light performance, excellent audio control, very good color management and everything else you could ask for in a video camera.
Is it a camera to take photos? No. Yes, you can take photos, and in an excellent way, but it is not intended for still images but for videos. Therefore, it is a camera for videographers who sometimes take photos and not for photographers who sometimes take videos 😁.
If you found this review useful, don't forget to share it or leave your comment ⬇️ ⬇️ ⬇️.