Californian audio maker Sonos has announced a comprehensive climate action plan. One of the many measures is particularly important because it not only helps the environment, but also makes the loudspeakers cheaper.
Apparently Sonos takes sustainability seriously. "We are committed to being climate neutral by 2030 and achieving net zero emissions by 2040," says an excerpt from a current blog post by the company. Numerous steps are intended to reduce the company's CO2 emissions and its products in the years to come – for example, switching to packaging made from 100 percent paper (by 2025) or optimizing the supply chain.
Sonos promises "enormous reduction in power consumption"
As a long-time Sonos user, I am personally particularly pleased with one particular announcement: The speakers will soon be significantly more energy-efficient .
"Sonos will also offer the sleep mode that we introduced for the Roam for all new products from 2023 onwards. With this renewed focus, we will reduce the power consumption of our products by 35% within the next decade (…) ", so the announcement.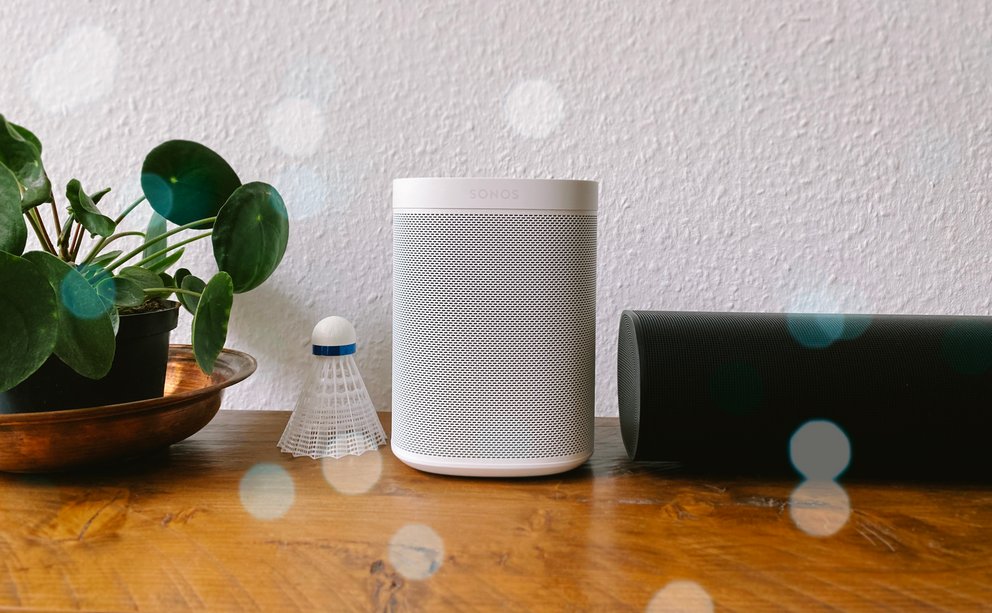 On closer inspection, this point has it all. Even if you live behind the moon for whatever reason you can't do anything with environmental protection, power consumption at the end of the day is simply a cost factor . And here Sonos does indeed still have room for improvement. On the one hand, customers expect multiroom speakers to be ready for operation , on the other hand they have to live with certain consumption values in standby.
Examples from the current range: The popular Sonos Beam (2nd gen.) Soundbar consumes 6.3 watts, the compact Sonos One (2nd gen.) Treats itself to 3.4 watts. That is not exactly a small amount – this output would also be sufficient to illuminate a living room (with modern LED bulbs) brightly around the clock. Sonos lists further standby consumption values on a separate overview page. Incidentally, the record holder is the Sonos Play: 5 (1st gen.), Which constantly draws 8 watts from the socket. Everyone can calculate for themselves what that costs per year (spoiler: it's around 20 euros).
The currently most energy-efficient speaker in the portfolio is the Sonos Roam (see also GIGA test report), which offers two levels of energy savings when not in use. In the first stage, the portable loudspeaker is still "ready to receive" and waits for signals. After 30 minutes, it automatically switches to sleep mode and then, according to the manufacturer, only consumes 0.1 watts. In addition, the device can also be switched off completely manually by pressing and holding the on / off button for 5 seconds.