Managers should take steps to motivate and retain employees. Getty Images
Global crises and skills shortages are changing the labor market. In a recent study, management consultancy Kincentric found that employee motivation has fallen. They are also increasingly willing to change employers.
Germany comes off worst in terms of employee engagement. Above all, the middle management level is increasingly dissatisfied – many see the greatest pressure and too low a salary here.
From the results of the analysis, Kincentric has derived eight recommendations on how companies can keep and keep their employees happy.
Global crises such as the corona pandemic and the Ukraine war are leaving their mark on German companies. Many employers are not only struggling with a drop in sales, but also the commitment among their employees is increasingly decreasing. In addition, more than half of the employees are willing to change employers. At least that is what a current study by the management consultancy Kincentric, which specializes in managers and cultural changes in companies, shows.
Especially in times of a shortage of skilled workers, employee retention is extremely important. Due to the demographic development, many positions remain vacant, especially in the MINT sector (mathematics, IT, natural sciences, technology). An evaluation of the Kincentric analysis shows how companies can retain talent.
Study shows: Employees are less motivated and more willing to quit
As part of the study, Kincentric analyzed the data of 12 million employees in more than 125 countries over a period of three years. One focus was on the commitment and motivation of the respondents. The bond with the employer was one of three central elements in determining the willingness to work.
The result: employee motivation fell to 45 percent in the first quarter of 2022. For comparison: In the same period, the value in 2021 was still 46 percent, in the previous year it was even 58 percent. Declining motivation also means that fewer and fewer employees remain loyal to their employer – or at least are willing to do so. Bonding with the employer was one of the key elements in the study to determine engagement.
Global crises have an impact on employee motivation
The evaluation also revealed interesting developments that should continue to be monitored. The results not only fluctuated significantly from quarter to quarter, they also reflected global crises. It was shown that the commitment of the employees at the peak of the corona pandemic and since the beginning of the Ukraine crisis has fallen significantly. In an international comparison, this is even the lowest in Germany.
"The last two years have turned our world upside down. We are currently experiencing an unprecedented disruption in our working world," writes Dr. Stefan Mauersberger, partner and regional manager for Central, Southern and Eastern Europe at Kincentric in the study report. He expects this development to continue unless companies take countermeasures.
With these measures, companies can increase employee loyalty
In addition, employees feel increasingly pressured. In particular, middle managers rate their stress at work as particularly high. This is also shown by their satisfaction with the topic of work-life balance: The feeling of being able to combine work and private life has deteriorated worldwide by 10 percent compared to 2019. But how do companies manage to increase the satisfaction of talented employees and management positions and thus retain them?
read too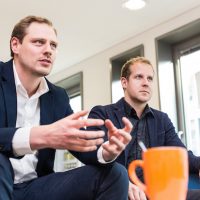 7 startups against the shortage of skilled workers
1. Recognition, development, resources
Too much work, too much pressure: 50 percent of those surveyed believe that their company does not employ enough staff. No wonder that the burden on individual employees is increasing. Companies should therefore ensure that they have sufficient resources and a fair distribution of their tasks. In addition, employees want clear development opportunities and recognition for their performance.
2. Improve inclusion
The aim of inclusion should be to give every employee – whether disabled or not – the same opportunities. According to the Kincentric analysis, companies still have some catching up to do here. They should inquire more precisely about the needs of their employees and align their measures accordingly.
3. Bold ideas
New Work is the keyword here. Hybrid working, flexible working hours, new payment models and individual development programs for careers and recruiting are increasingly in demand and can offer incentives to remain loyal to the company.
4. Relief of middle management
Too little appreciation and too little salary are the most frequently mentioned points that employees in middle management positions complain about. Leadership development programs and communicating clear expectations and priorities can help increase manager satisfaction.
5. Clear vision
It is important to employees that they can make a difference with their work. It should serve a higher purpose. Executive floors should therefore clearly formulate the vision and strategy of the company to their employees. Because the study shows that the willingness of employees to get involved increases eightfold if managers can get them enthusiastic about the entrepreneurial vision.
6. Lived values
Which values ​​play a role in the company? This should be communicated by management. Employees can thus gain security and orientation – and this increases their commitment and loyalty to the company.
7. Getting things right all the time
Be it a great career development or hybrid work – just taking one action is not enough. When the overall package is right, engagement is 28 percentage points higher than average. It is therefore important to ask about the needs of employees and to constantly work on improvements in order to build and keep a strong team.
8. See change as inspiration
One important point at the end: companies need to recognize what they can change and take action based on that. Unfortunately, change management does not yet function smoothly in many companies – there is a lot of catching up to do here.
read too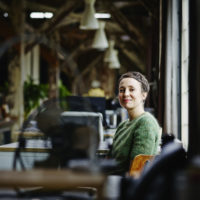 Have you decided to quit? You should ask yourself this question before looking for a new job