Classic notebooks haven't changed for years. Above display, below keyboard. There have been attempts here and there to implement a new idea, but it is only now that the big breakthrough seems to be coming. Asus and Samsung want to be part of it and lead the notebook revolution.
Asus and Samsung: Foldable displays in notebooks
Lenovo has already shown the way with the Thinkpad X1 Fold, now Asus and Samsung have announced the first notebooks that are equipped with full-length displays and that can be folded . There is no classic keyboard or touchpad in the lower area. It can simply be typed on the display or the notebook can be used entirely as a tablet.
Asus Zenbook 17 Fold presented
The Zenbook 17 Fold from Asus looks very well thought out. The 17-inch folding notebook is expected to hit the market as early as mid-2022. It's the largest device to date that folds in half. Asus relies on a foldable OLED panel from BOE that has a 2.5K resolution in a 4: 3 aspect ratio. If you angle it like a notebook, you get two 12.5-inch displays with a 3: 2 aspect ratio and full HD resolution.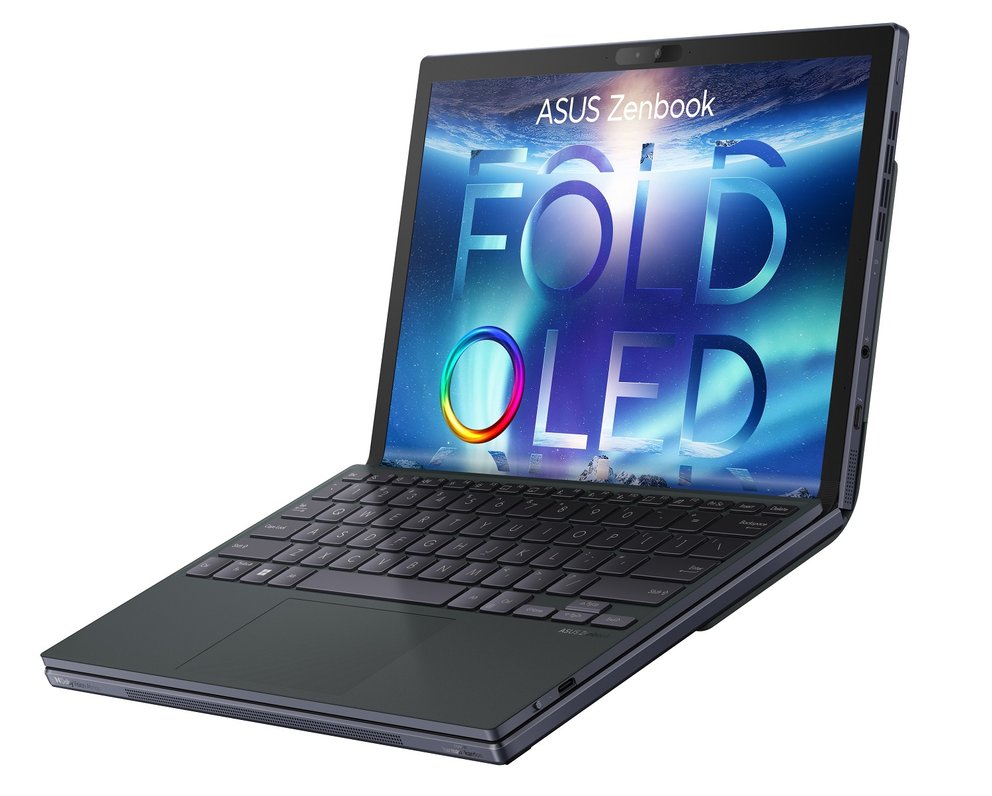 Interestingly, Asus also offers a physical keyboard that can be placed on the display and thus get a normal notebook. So you don't necessarily have to type on the display. Optionally, you can also use the entire display and the keyboard on the table. The possibilities are really very diverse. Asus did not name a price, but it should not be cheap.
Samsung is developing a similar device
Samsung showed a similar idea at CES 2022. So far, the device is only known as the "Flex Note" and should be a prototype . At first glance you can see that it is also a huge device. Samsung relies on a 17-inch panel that can be angled to form two 13-inch screens. Films can then be watched or games played on it. The lower part adapts to the respective area of application. Samsung has not yet released a final product.
Samsung is currently the leader in the foldable display market. Foldable smartphones have been available for several generations and are getting better every year. We are only just getting started in this area, so there are still many exciting products waiting for us.