photojournalism it is more important than ever in this digital world of fake news, photomontages and social networks, where it seems that anyone with a camera in hand is capable of guiding the opinion of many.
The rigor, ethics and informative will of press photography is essential to understand the events that surround us and develop an opinion of the facts, reliable, truthful and without manipulation.
The more images circulate, the more it seems that this profession is doomed to failure, the more important it is to trust photojournalists who work hard, sometimes their lives, in order to bring us the reality of the world in which we live.
Are you interested in knowing in depth what press photography is based on? Follow me 🙂
INSIDE THIS ARTICLE… 📖
What is photojournalism? Definition
photojournalism is a branch within journalism that seeks to communicate current events through photography. Journalists who are dedicated to journalistic photography are known by the name of photojournalists, photoreporters, graphic reporters or graphic journalists.
Characteristics of photojournalism
Journalistic photography is based on the following general characteristics: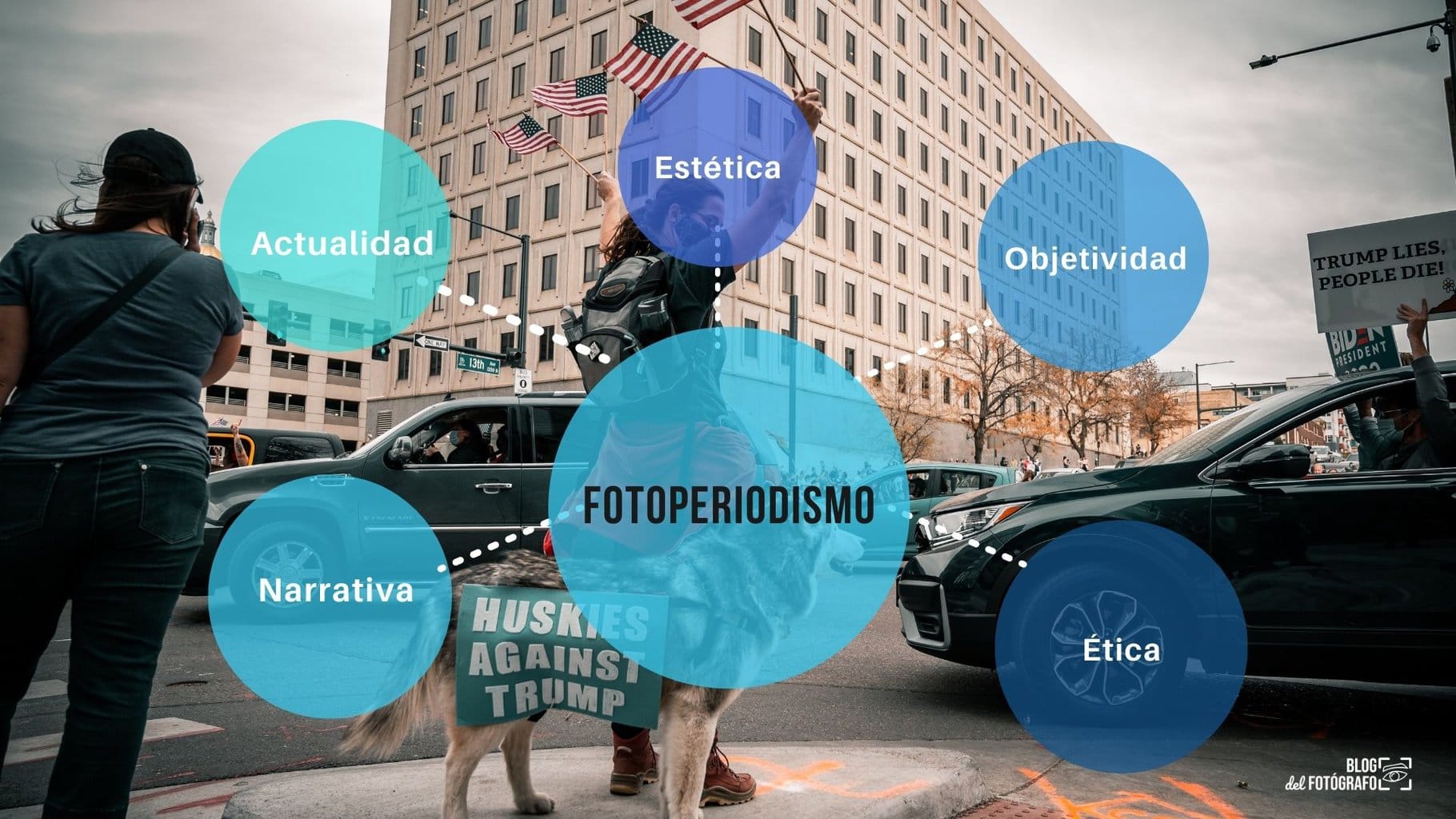 Present
The image must represent a current and relevant moment and must be sufficiently identifiable.
Objectivity
Journalistic photography must be objective. The photojournalist must be able to put aside his own opinions regarding the situation he is photographing and show it impartially, both in content and tone.
Narrative
The image must be understandable to the viewers, that is, it must be able to explain what is happening in itself.
Esthetic
Journalistic photography must take care of the aesthetic part of the image: light, composition, creativity and technique are of vital importance, as for any other photographic discipline.
Photojournalistic ethics
Journalistic ethics must fulfill the following purposes present in the journalist's code of ethics:
Respect for the truth. Be open to investigating the facts. Pursue objectivity even if it is known to be inaccessible. Contrast the data with as many journalistic sources as possible. Clearly differentiate between information and opinion. fact.Respect for the presumption of innocence.Rectification of erroneous information*.
*Source: Wikipedia
Types of photojournalism
Depending on the purpose of the work in question, we can broadly distinguish the following types of journalism: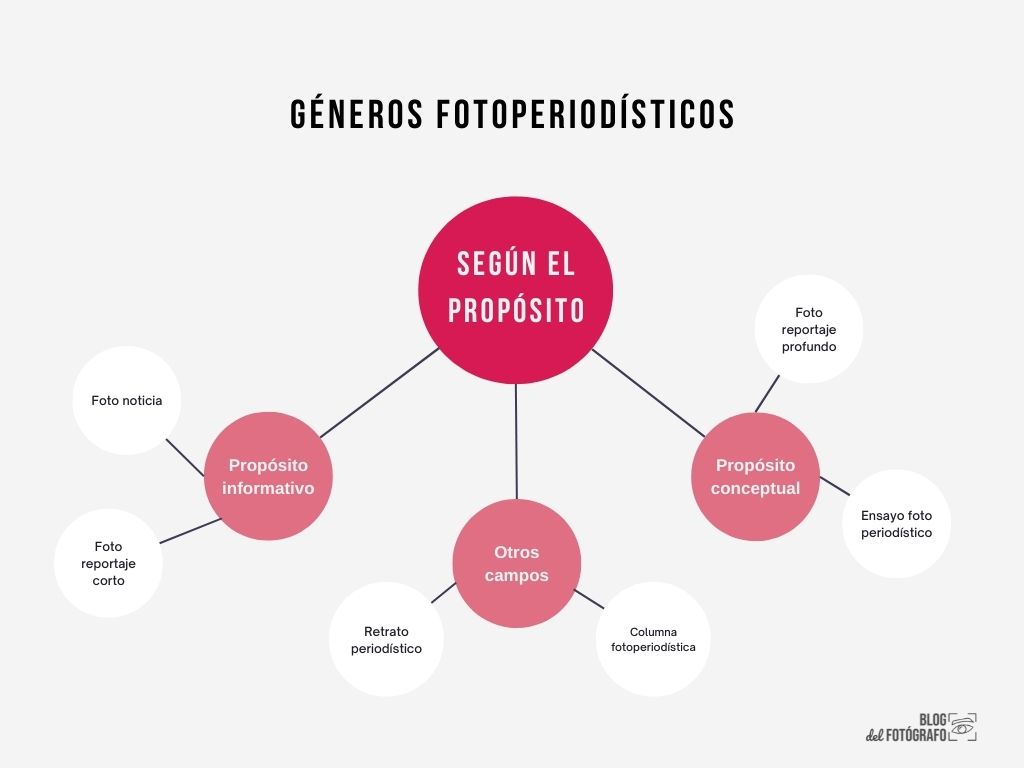 Different photojournalistic genres
informational purpose
If the purpose of the image is informative, we can find two formats:
photo news
Photography that announces a news story with a defined ending, for example, a photo of the winner of an election at the time of celebrating it.
Short report photo
Series of images on the same social theme with different narrative moments. For example, continuing with the theme of an election, it could be a follow-up of the candidate until election night and his victory or defeat.
opinion purpose
In this type of photojournalism, the opinion or point of view of the photographer is represented with greater intensity.
Deep photo report
This photojournalistic genre is based on the narrative discourse of a subject dealt with exhaustively and in detail. It does not have to be a topic of current informative characteristics, but rather it extends over time.
The photographer interprets the story as an observer and exposes it descriptively.
photojournalistic essay
It is the most subjective type of photojournalism (within objectivity always). It is based on a set of photographs aimed at causing emotion in the viewer.
This definition of Tino Soriano I think defines it perfectly:
When I photograph poverty I want to capture the anguish in the eyes, if I photograph sugar cane workers living as slaves I want the symbols of humanity and despair to be there. If I'm looking for a photo of someone who is happy, I want an expression of pure joy, not a conventional smile for the camera. Even if it's a horse.

Tino Soriano
I recommend this debate entitled "photojournalism does not change the world, it reveals it" with Samuel Aranda, Pablo Tosco and Lali Cambra where some of the great photojournalists of today reflect on photojournalism.
Tips to get into journalistic photography
Be well informed about what you are going to portray. Remember that your images have context, news and a story that must be told objectively. Be accredited as a press professional. If you are not yet, take some document that accredits you as a student, etc. Dominate your camera 100%. You must respond to all situations quickly and intuitively because this will ensure that it becomes an extension of yourself and you will not need to think to be able to focus on the action in front of you. The aesthetics of the image is a fundamental part of photojournalism. The mastery of composition, light and technique are essential for the narrative of an image. Above all, objectivity: it is one of the keys to journalistic photography and what differentiates it from any other type of photography. Ethics: not everything goes to get a good photo.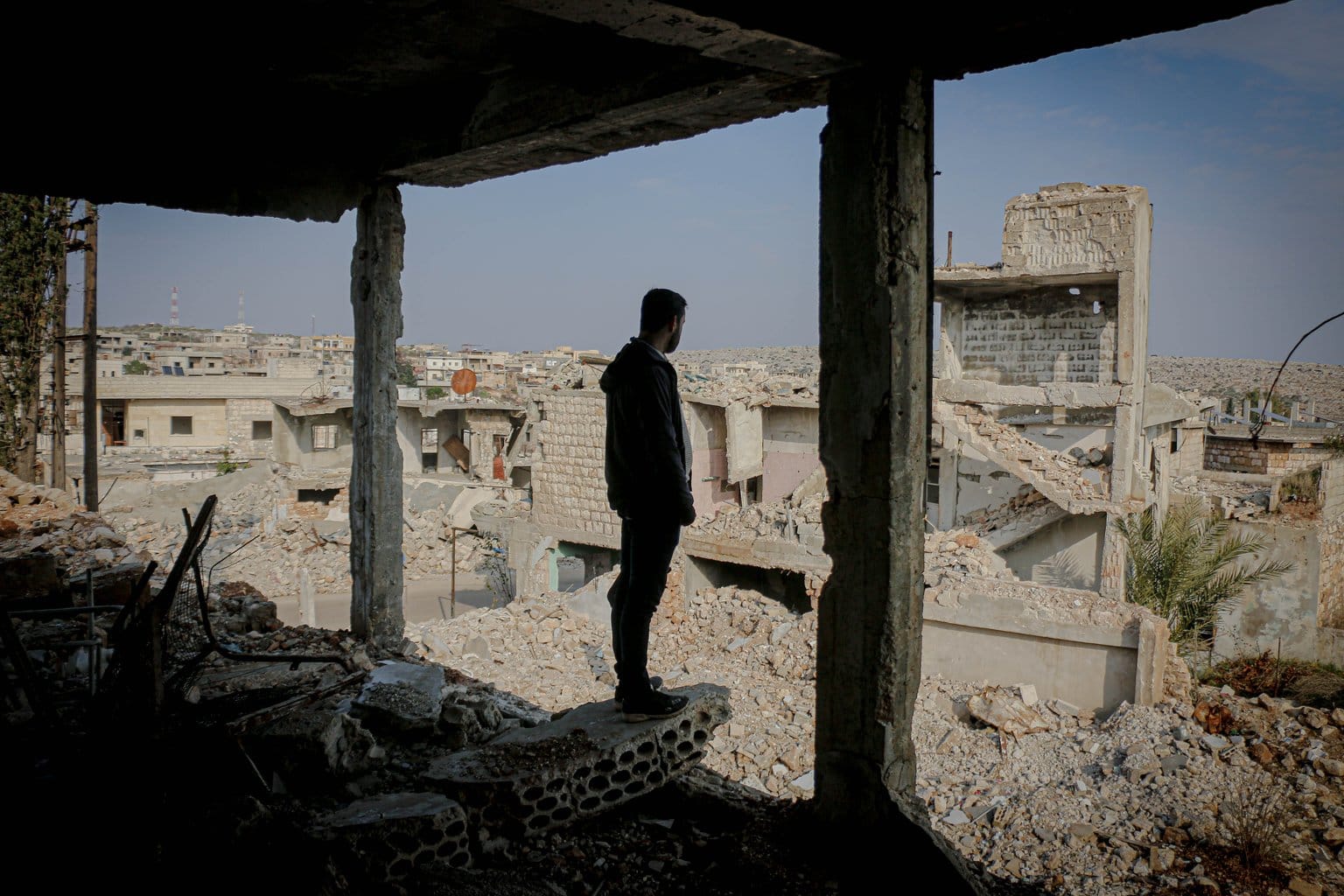 Equipment for photojournalism
Within photojournalism you will find different genres, so the team will vary depending on the specialization. The photographic equipment that a conflict photojournalist needs is not the same as that which a sports photojournalist may need.
Now, we can generalize and say, for example:
As a general rule, they are used from angular to standard focal lengths, the most used being those that range from 24 to 35mm. This type of lens allows you to focus attention on a point but at the same time introduce context information, which is very necessary to tell a story. Some use fixed optics or zoom options such as the 24-70mm f/2.8. They usually use Full Frame cameras. Some opt for professional SLR cameras, others opt for mirrorless cameras and even telematics. They work with two camera bodies with different lenses. Several memory cards. Several batteries. Notebook and pen to write down addresses. Extra battery for the mobile. comfortable.Adequate and comfortable strap and backpack.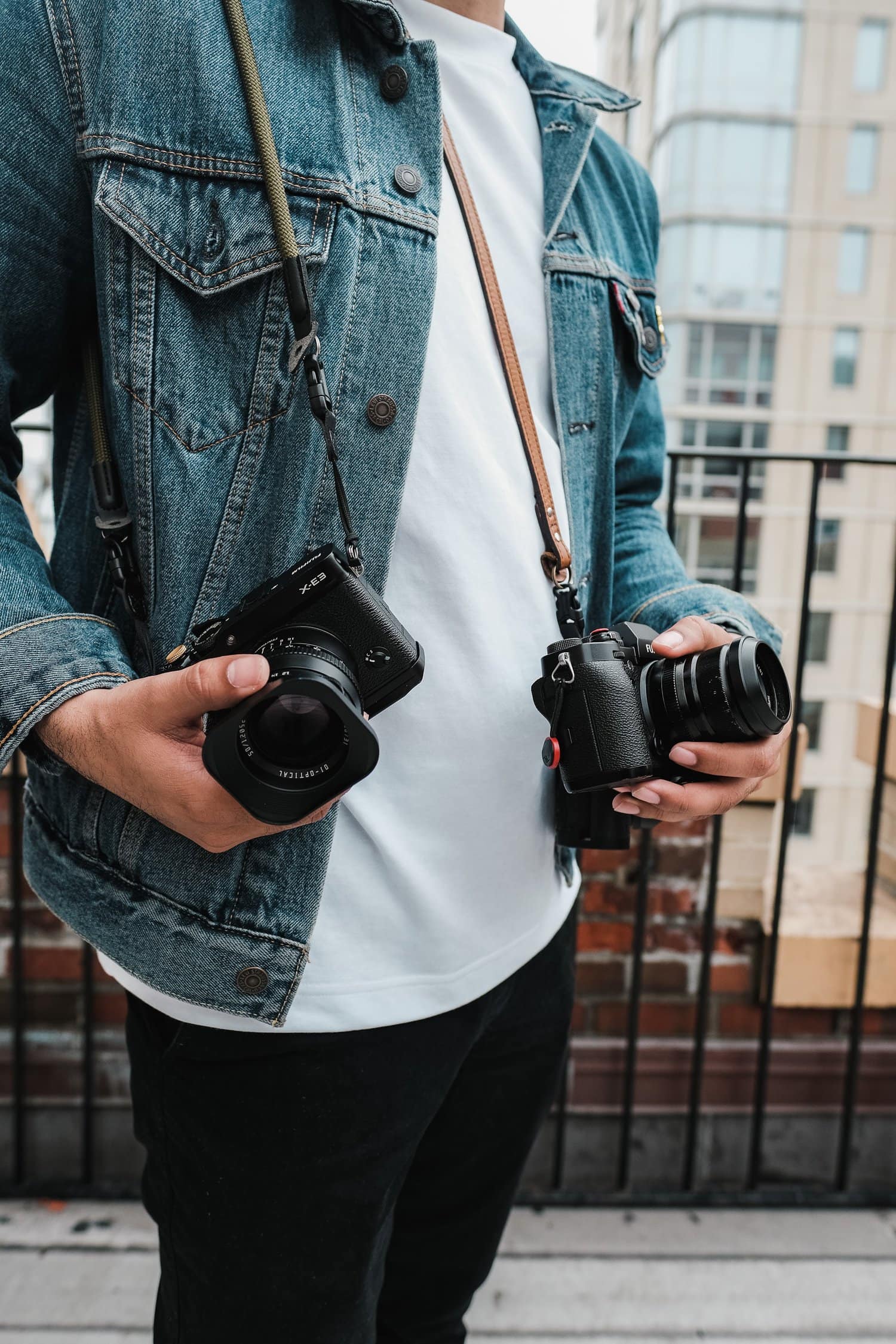 Journalistic photography and documentary photography
Although, apparently, they could be first cousins, the truth is that they have differences, not in terms of themes, but in the way they approach the issues.
Documentary photography can deal with the same motifs as photojournalism but approaches them differently. They do not have to be of immediate relevance and the topics are dealt with in greater depth, since the documentary work continues over time.
You can see documentary photography works, for example by Cristina de Middel, Cristina García Rodero or Sebastiao Salgado.
In journalistic photography, immediacy is one of the key elements, since the image must accompany absolutely current events. It can be an image or a set of them, but they must illustrate an event that is news at the moment the image is produced.
study photojournalism
It is becoming easier to find different photojournalism study formats, but these depend a lot on the country where you are. There are master's modalities in photojournalism, postgraduate degrees, or specializations within photography studies or within journalism studies.
I recommend that you browse the internet to see the study options that you have near you and that you analyze them in depth before opting for one or the other.
Photojournalism Awards
Some of the most internationally renowned awards in the world of photojournalism are:
Photojournalists
Here are some photojournalists I follow so you can admire the work they do:
What do you think of this type of photography? Interesting, right?
I encourage you to follow a few photojournalists and analyze their images, it is impressive how, despite many difficult situations that surround them at the moment of taking the photograph, they manage to combine beauty, technique and news in an almost magical.
I hope you found this article interesting 🙂 If you think someone else might be interested in learning more about the world of photojournalism, don't hesitate to share it 🙂 Thank you and until next time.