Parking spot finder apps 2020: Many people sometimes forget where they have parked their car, after visiting a shopping complex, park or a cinema hall. Then it is really annoying searching for the car. Now there are some parking spot finder apps for the android of your car in 2020.
Tips – If you lost your mobile or tablet then no need to worry, just read our article on "Top 10 Best Android Apps For Boosting Mobile Network And Wi-Fi Signals"
5 best parking space finder apps for android
Now onwards, you will not struggle to find out the exact space for car parking with these 5 parking space finder apps in 2020.
In our list of parking spot finder apps in 2020, the smartphone camera has made its position first. Before installing any such app, you can use your smartphone camera to capture the place where you have parked your car. Take the photo of your car with enough surroundings included so that you can get the options where the car is parked when you have forgotten the parking place. You can also take a photo of a sign near your car. If you are unfamiliar with the place, you can switch on the camera's Store Location option and the GPS coordinates of the photo are automatically saved along with it. Now you can then see exactly where you took that picture.
A Google map is also one of the best options which will help you to figure out the parking place in your car. Switch on Google Maps, and keep pressing your current address. A star will appear which will highlight your current position. On clicking the star icon the position is saved. This is a simple method but it has some drawbacks also such as you have to remember to remove the star when you come back to your car or your map will be filled with lots of stars and you will be confused about which one is the current star. Another drawback is that it works only when you have parked the car in the open air.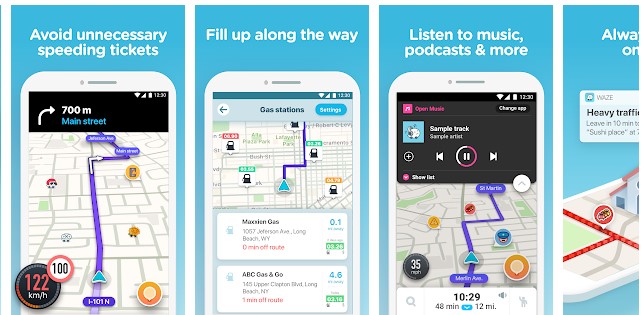 Waze is a free powerful social GPS app that keeps traffic and navigation updates. It helps you to Join other drivers in your area who share real-time traffic and road info. It also keeps the information of where you've parked the car, as you have gone to that location with Waze. Waze also keeps informing about the accidents, road debris, potholes, construction, and other hazards that could slow you and the nearest gas station or the restaurants.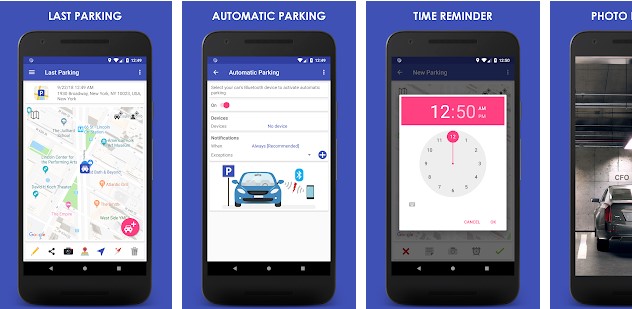 Parking app help to save your parking location, whether you're parked indoors or out on the street. It helps to take the photo of your car and you can save a floor number if you're parked indoors. It will mark your GPS location on a Google Map and save it so that you can retrieve it later. When you have to find your car tap on "Find Car" button and the app will show you, a compass, and you will be able to find your car. You can also use an augmented reality view. Hold up your phone and see which direction your car is and how far and you can reach it following the compass.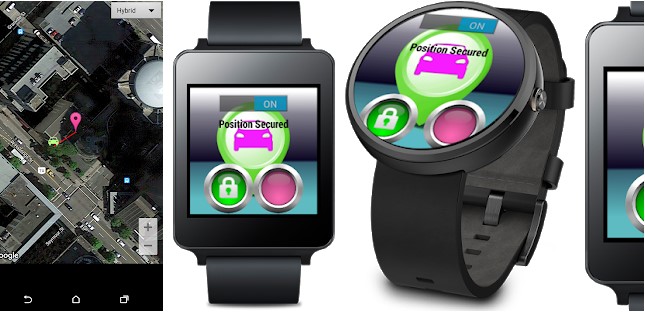 My Car Locator Free is the easiest to use free car locator in the Google Play Store. It uses the GPS to remember where you park and with the push of just one button you will be guided back to your car easily. It also helps in remembering the location of your hotel, camping spot, trailhead, boat ramp, bus stop or any other location you would