Nikon has continued to make leaps and bounds in its improvements to mirrorless cameras, and while it was a bit of a late start to the mirrorless world, it's clear that it's hit the ground running.
The Nikon Z9 is proof of this, Nikon's new flagship when it comes to professional mirrorless cameras. A really powerful and demanding full-frame camera, with everything you could ask for in a highly professional professional mirrorless camera today (and a bit more 😉 ).
Ideal type of user
This full frame mirrorless camera is geared towards a professional photographer who wants to make the leap from a reflex device to a mirrorless device.
It is primarily intended for Nikon-using photographers who finally have a highly professional mirrorless camera at their disposal to match their gear and SLR lenses (via adapter).
It is not a camera designed for an amateur photographer due to its features, price and even size and weight.
Here you can see his presentation video:
The best of the Nikon Z9
The Nikon Z9 is the answer to professional photographers who were hoping to find a mirrorless camera from Nikon that would meet their demands.
The ergonomics and design of this camera is in line with professional Nikon SLRs (somewhat smaller than the D6), so Nikon photographers who make the jump to this impressive mirrorless camera will easily get used to it.
Its good grip, its sealed and robust body and a size and weight more in line with its SLRs than what we have been seeing in some very small and light mirrorless ones, is, however, balanced with professional lenses, always heavier.
It has a 4-axis vertical tilting touch screen, a blackout-free viewfinder (you never lose sight of the scene), a double card slot, an image sensor protector, illuminated buttons for low-light situations, and a microphone for recording notes. of voice etc.
This 47 MP full-frame camera stands out for its impressive image quality and good dynamic range, but above all for its powerful autofocus, capable of chasing all kinds of subjects even when they take up little space in the frame.
Also noteworthy is its impressive shooting speed (up to 120 fps with full AF/AE), its color treatment or the possibility of working with highly efficient RAW file formats that reduce file size without losing quality.
Although the price may seem outrageous for an amateur user, the truth is that in the professional range, it is a very competitive price. Around €6,500.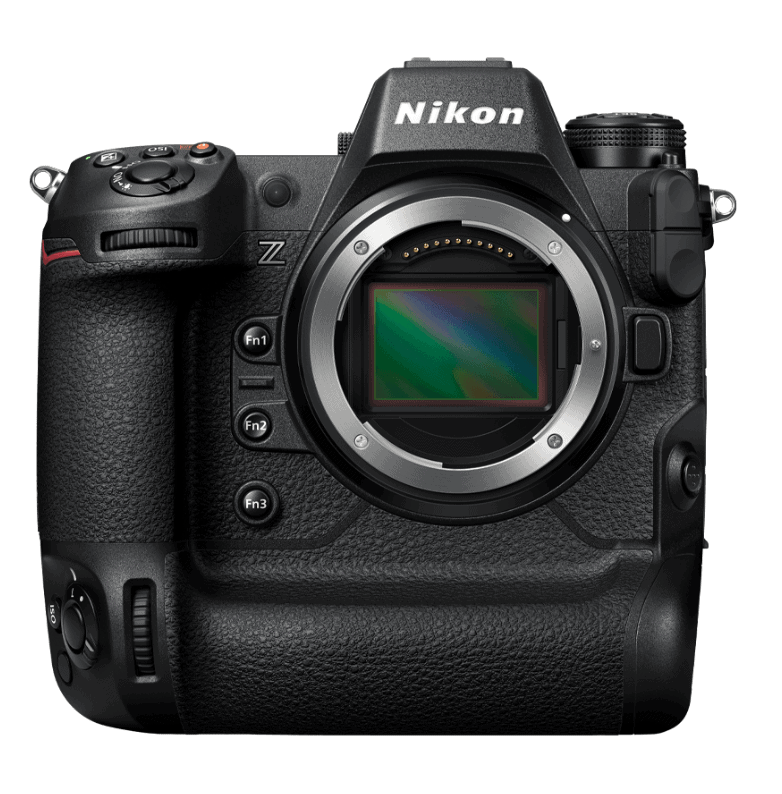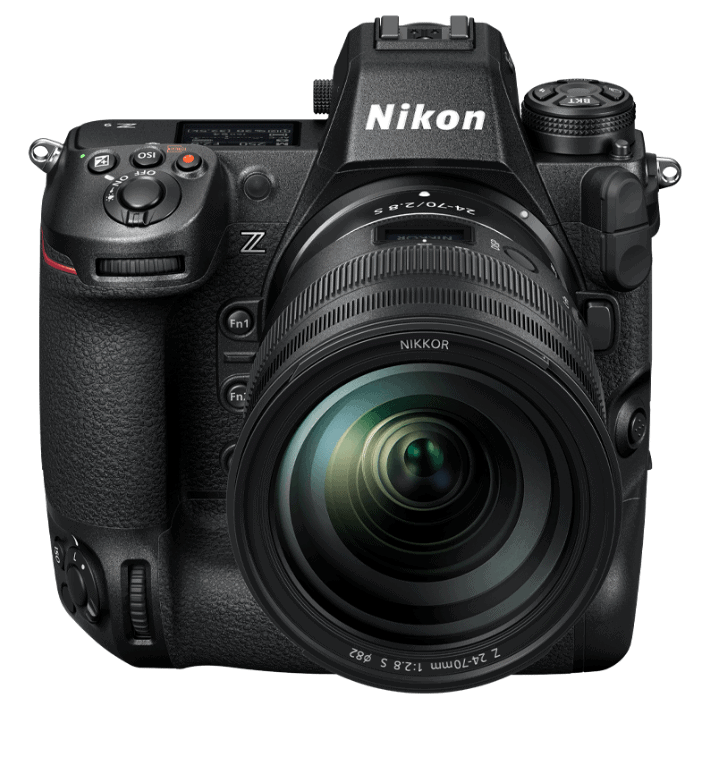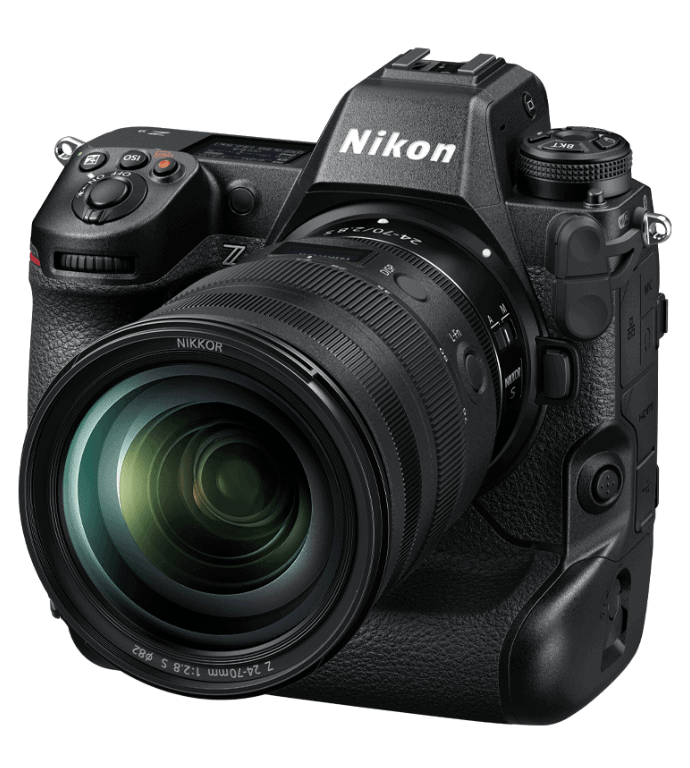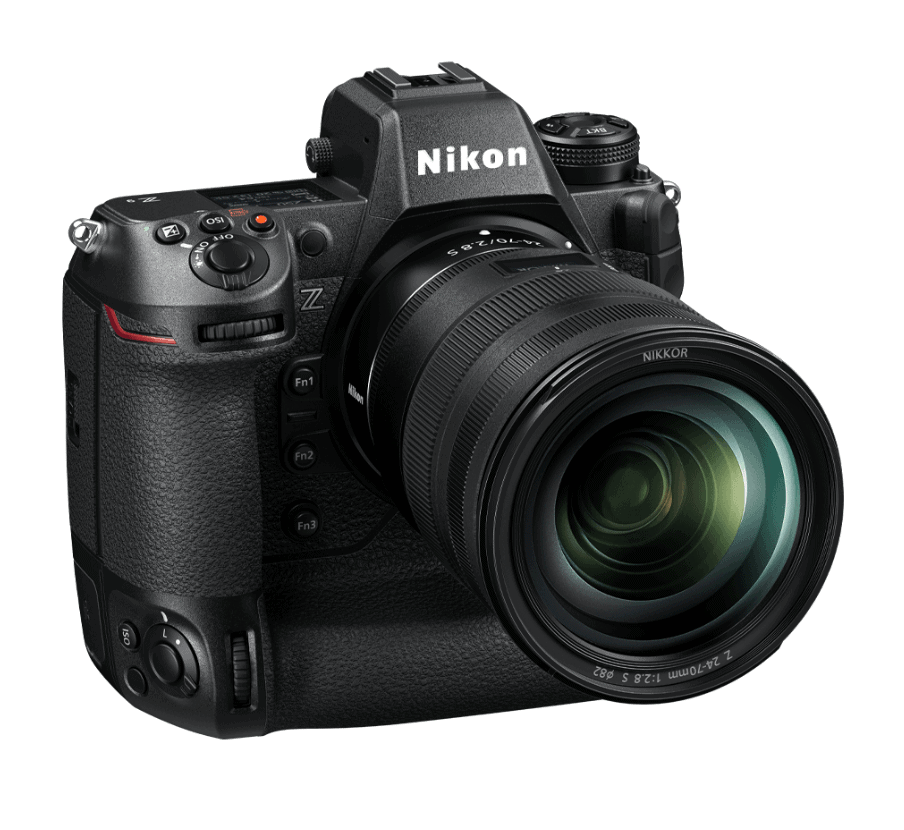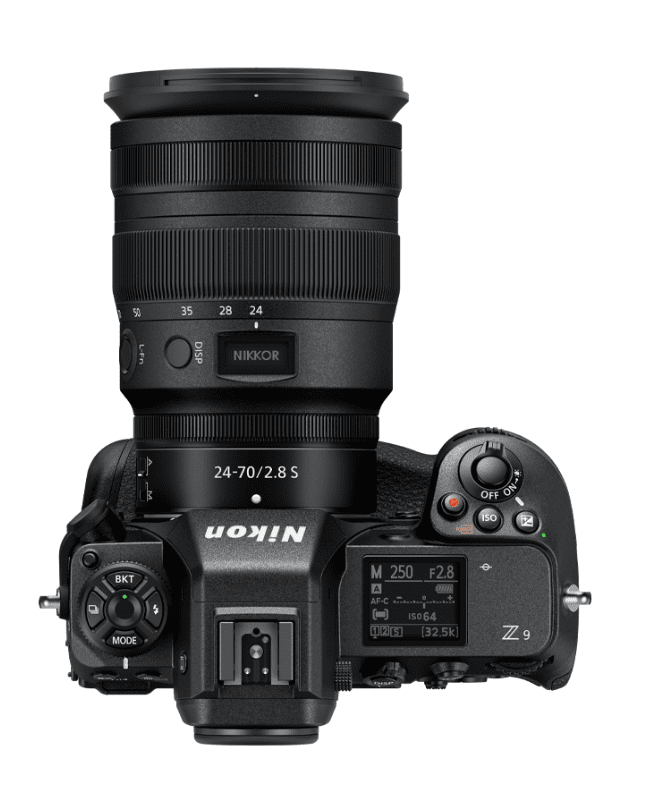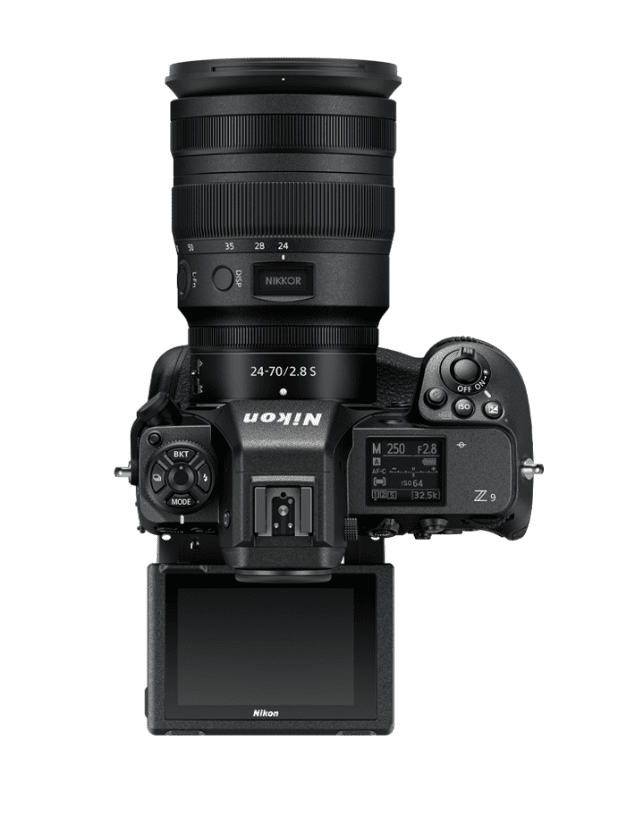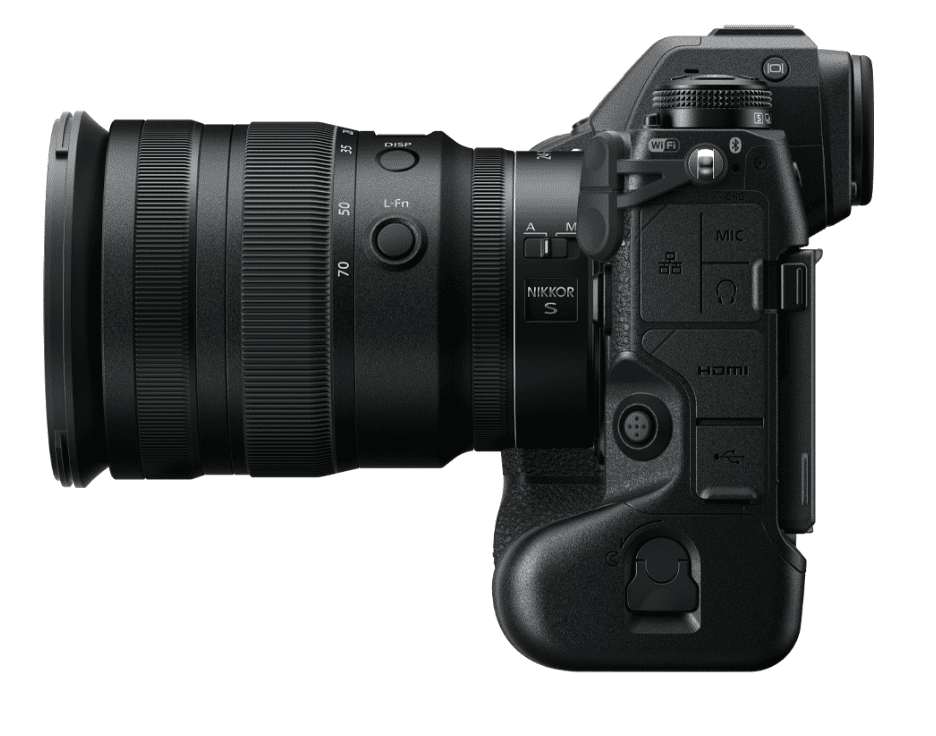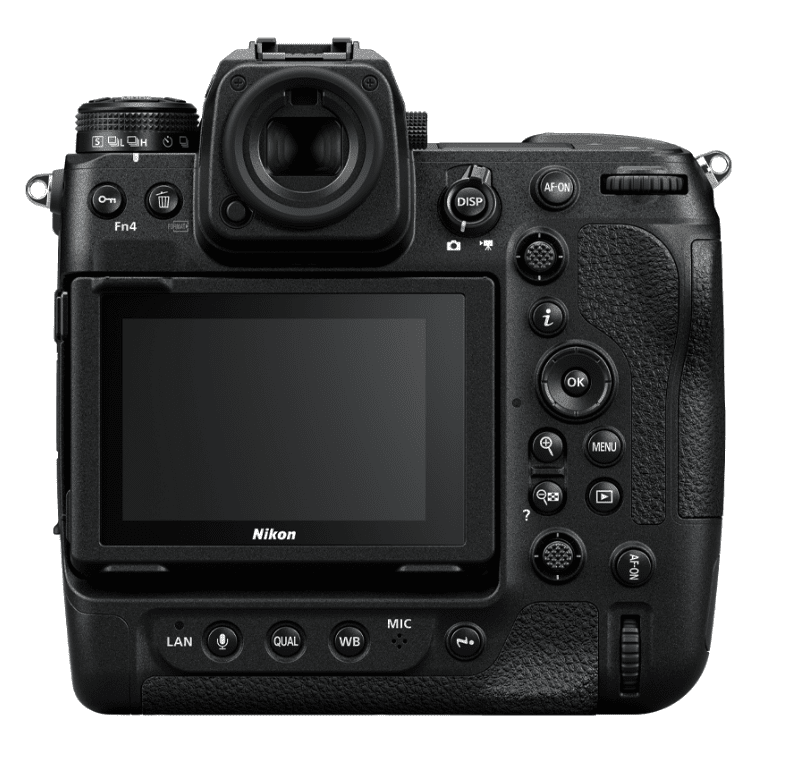 Advantages and disadvantages of the Nikon Z9
Nikon z9: features
ModelNikon Z9Body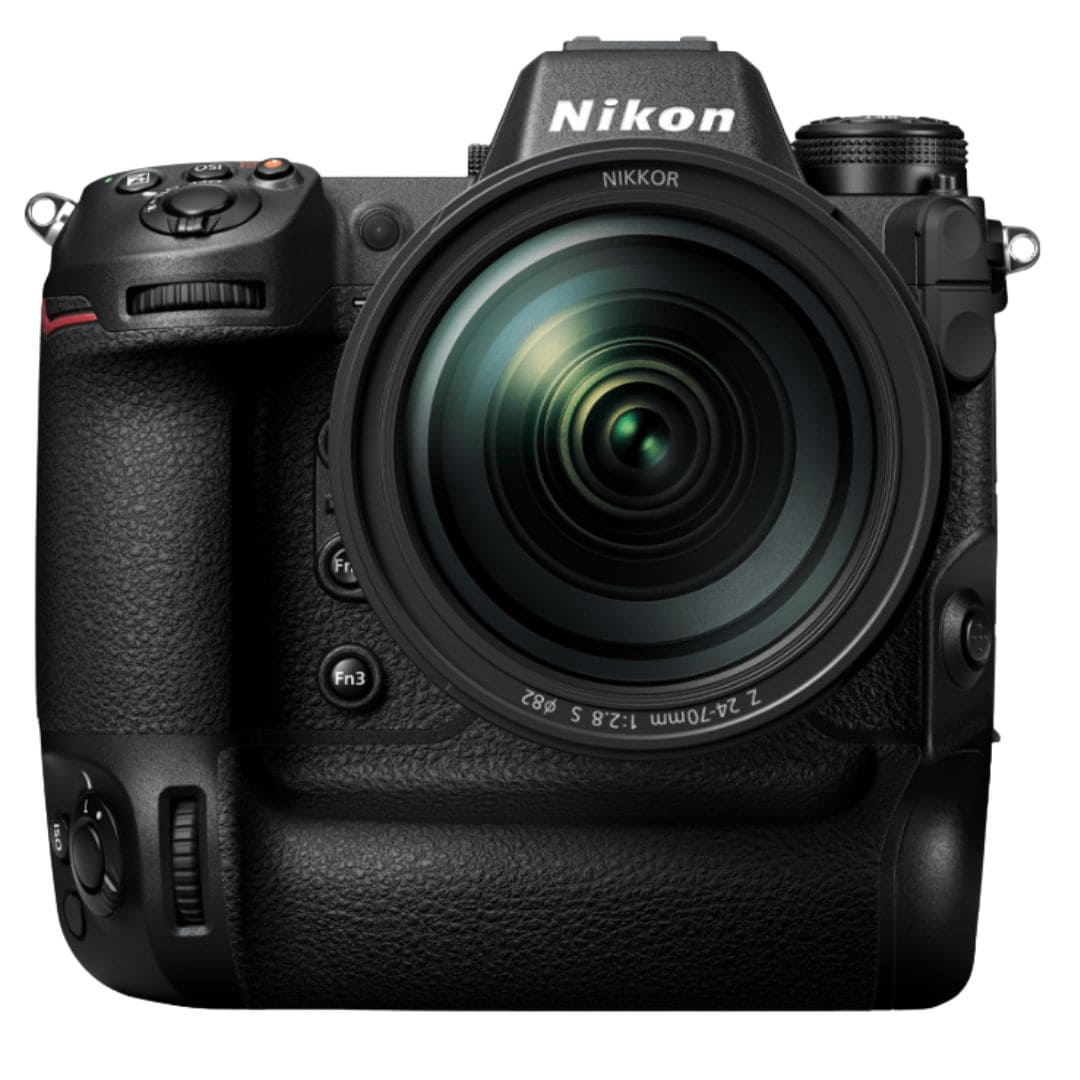 lens mountNikon Z mountGuymirrorlessSensorFull Frame CMOS FXmegapixels45.7MPProcessorEXPED 7ViewfinderElectronic OLED 3690K with 100% coverageScreenTilt LCD TFT touch pan and tilt LCD with 170° viewing angle in portrait and landscape 2100k dotsautofocus points493maximum shutter speed1/32000 to 30sframes per secondup to 120fps with full AF/AE, 20fps at full resolutionintegrated stabilizeryes, 5 axiscard slot2 (CFexpress Type B, XQD)Resolution
video8k UHDbuilt-in flashNopeISO64 to 25600 (expandable)Battery TypeEN-EL18dbattery life700 shots approx.sealed bodyYesDimensions (W,H,D)149 x 149.5 x 90.5mmWeight1340gprice only bodyApprox €6,500
You can read the complete specifications here and in this other link the complete presentation.
Nikon Z9 Price
Buy the Nikon Z9 involves an outlay of about €6,500 Although, as I mentioned before, it may seem like an excessive price, in the range in which this camera is located, it is actually a very competitive price.
You can compare it with its main competitors in the next section.
Main competitors of the Nikon Z9
It is usual to compare the Nikon Z9 with the Sony A1 or the Canon R3, but, although they have some differences, they are professional cameras with very similar potential that will hardly convince or justify a professional photographer to make a change of brand with everything that this entails (compatibilities with the equipment, the optics, etc.).
However, I will leave you with the main characteristics regarding the Sony A1 and the canon R3 below.
Nikon Z9 vs Sony A1
Let's see one of the most common comparisons since they are two very powerful cameras with similar features but also with some differences:
ModelNikon Z9Sony A1Body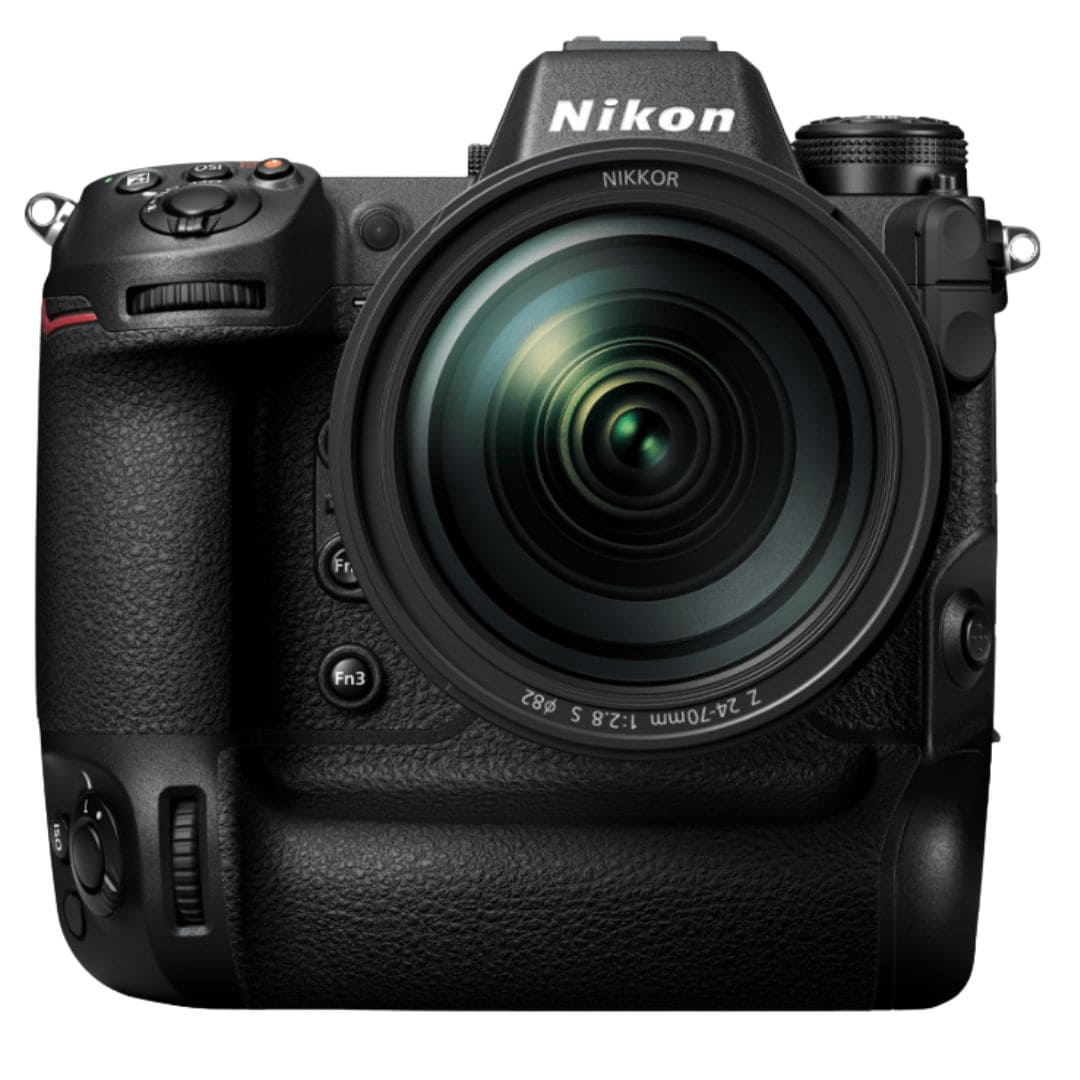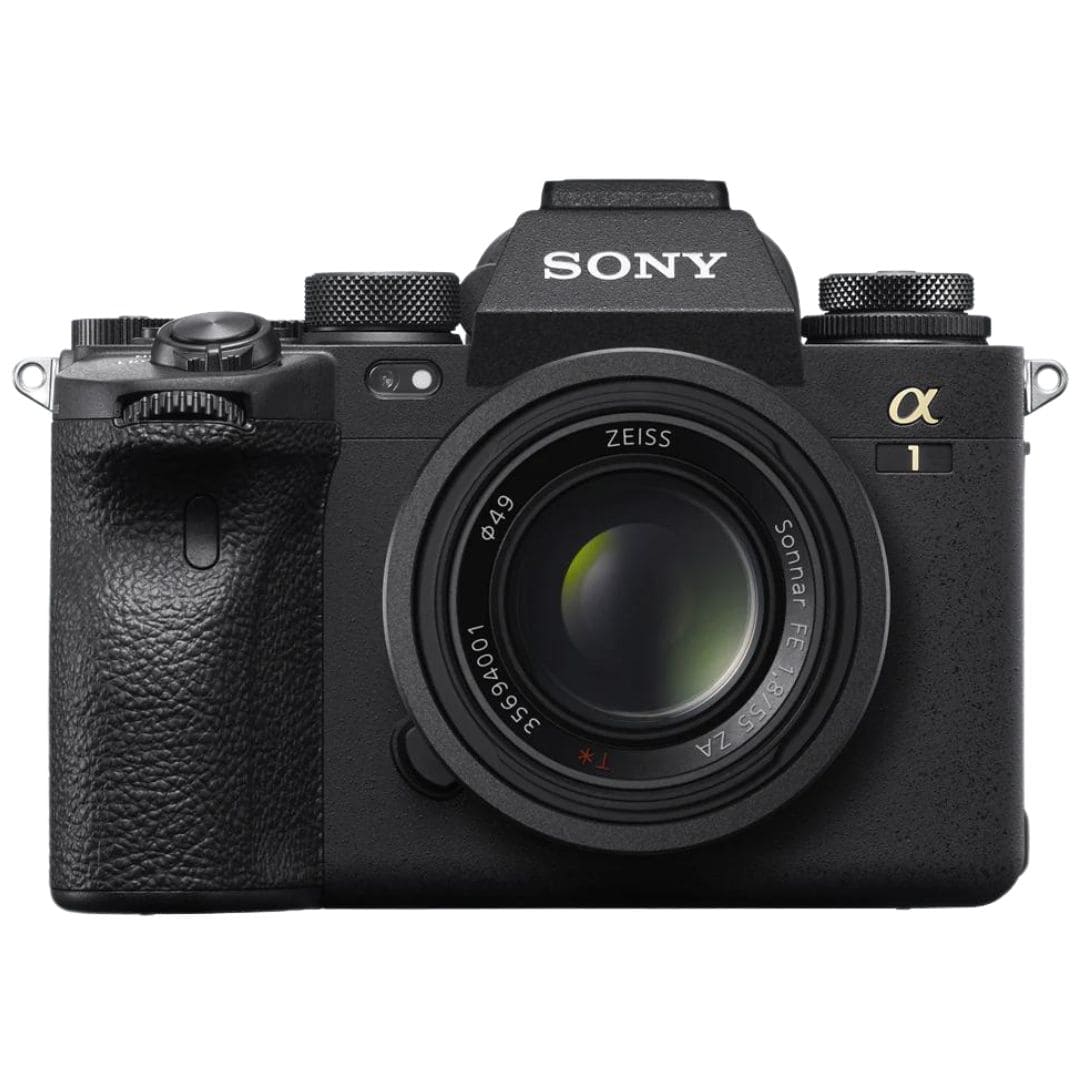 lens mountNikon Z mountE type mountGuyMirrorlessMirrorlessSensorFull Frame CMOS FX Full Frame Exmor R CMOS Sensormegapixels45.7MP50.1MPProcessorEXPEED 7BIONZ XRViewfinderElectronic OLED 3690K with 100% coverageElectronic OLED 9.44 MP with 100% coverageScreen170° vertical and horizontal viewing angle 2100k dots 3.0″ 1.44 MP Flip Touch LCDautofocus points493759maximum shutter speedFrom 1/32000 to 30 sec From 1/32000 to 30 secframes per secondup to 120fps with full AF/AE, 20fps at full resolution 30fpsintegrated stabilizerYes, 5 axisYes, 5 axis and up to 5.5 stepscard slot2 (CFexpress Type B, XQD)2 (CFexpress Type A, SD)Resolution
video8k UHDXAVC HS 8Kbuilt-in flashNerdISO64 to 25600 (expandable) 100-32000 (expandable)Battery TypeEN-EL18dNP-FZ100battery life700430 shots approx. (viewfinder)/ Approx. 530 shots (LCD screen) sealed bodyYes YesDimensions (W,H,D)149 x 149.5 x 90.5mm128.9 x 96.9 x 80.8mmWeight1340g737gprice only bodyApprox €6,500Approx €7,300
The main differences between these two cameras are weight, size, and price.
The rest of the main features are those of advanced professional cameras, fields in which both meet with excellence.
Nikon Z9 vs Canon R3
Another of the usual comparisons when we think of buying the Nikon Z9 is the Canon R3. Let's see its main features as well:
ModelNikon Z9Canon R3Body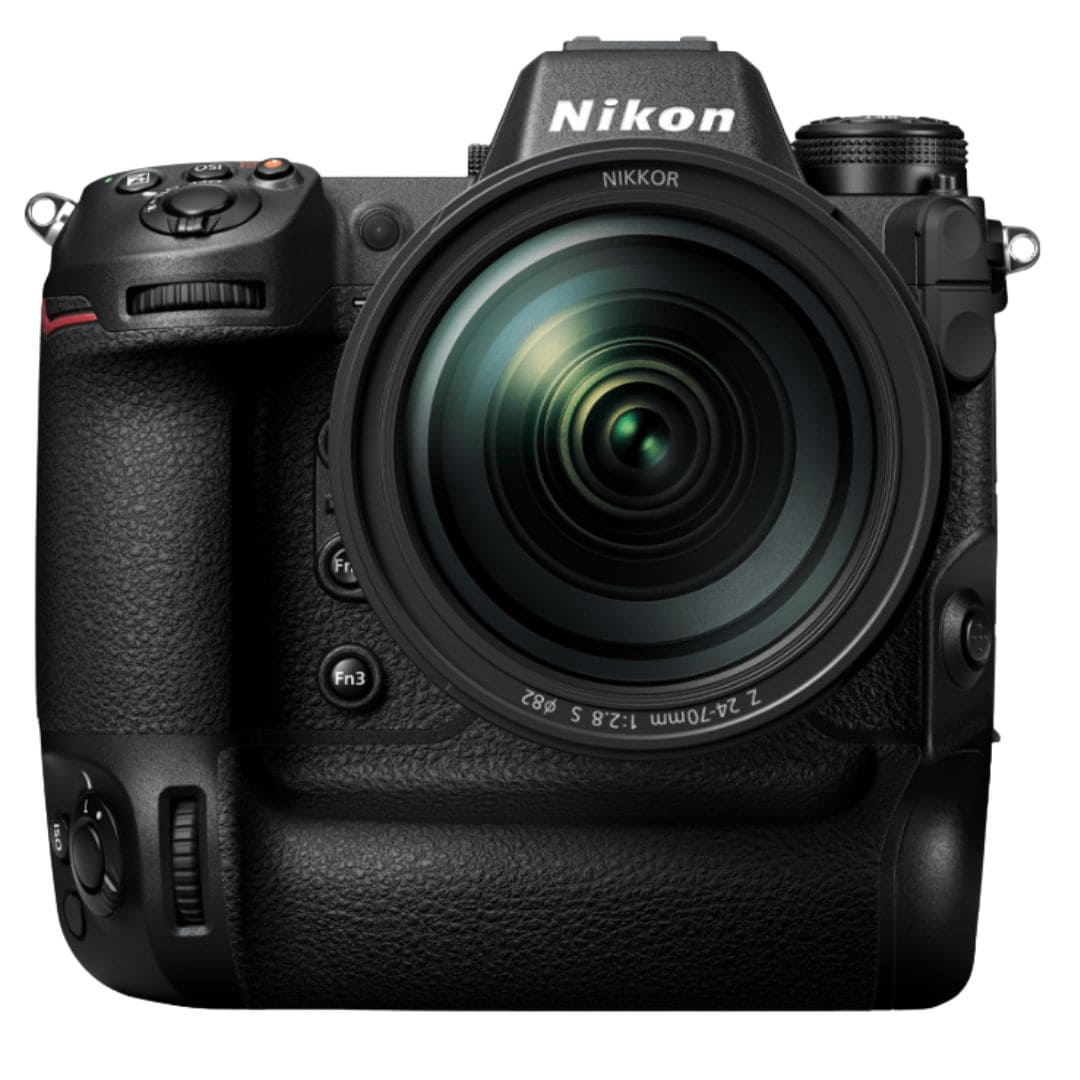 lens mountNikon Z mountCanon RF mount GuyMirrorlessMirrorlessSensorCMOS FX Dual Pixel CMOS AF IImegapixels45.7MP24.1MPProcessorEXPEED 7DIGIC XViewfinder3690K OLED electronic with 100% coverage 5.76 million dot OLED electronic with 100% coverageScreen2100k-dot tilting tilting touchscreen TFT tilting LCD with vertical and horizontal 170° viewing angle 8.2 cm 4.2 MP fully articulating touch screen
autofocus points493759maximum shutter speedFrom 1/32000 to 30 sFrom 1/8000 to 30s (mechanical)frames per secondup to 120fps with full AF/AE, 20fps at full resolution up to 30fps or 12fps with mechanical shutterintegrated stabilizerYes, 5 axisYes, up to 8 stepscard slot2 (CFexpress Type B, XQD)2Resolution
video8kUHD6Kbuilt-in flashNerdISO64 to 25600 (expandable) 100 to 102400 (expandable)Battery TypeEN-EL18dLP-E19battery life700 860 sealed bodyYes YesDimensions (W,H,D)149 x 149.5 x 90.5mm150 x 142.6 x 87.2mmWeight1340g1015gprice only bodyApprox €6,500Approx €6,440
As you can see, both cameras move in the same segment of both price and performance.
There is a difference in the weight or the flip screen for which you need a fully articulated one, in the video resolution or in the MP, but both perform perfectly in their field.
Nikon Z9 Manual
If you are looking for the manual for this professional mirrorless camera, you can download it on Nikon's own website.
Gallery
Here are some sample images taken with the Nikon Z9: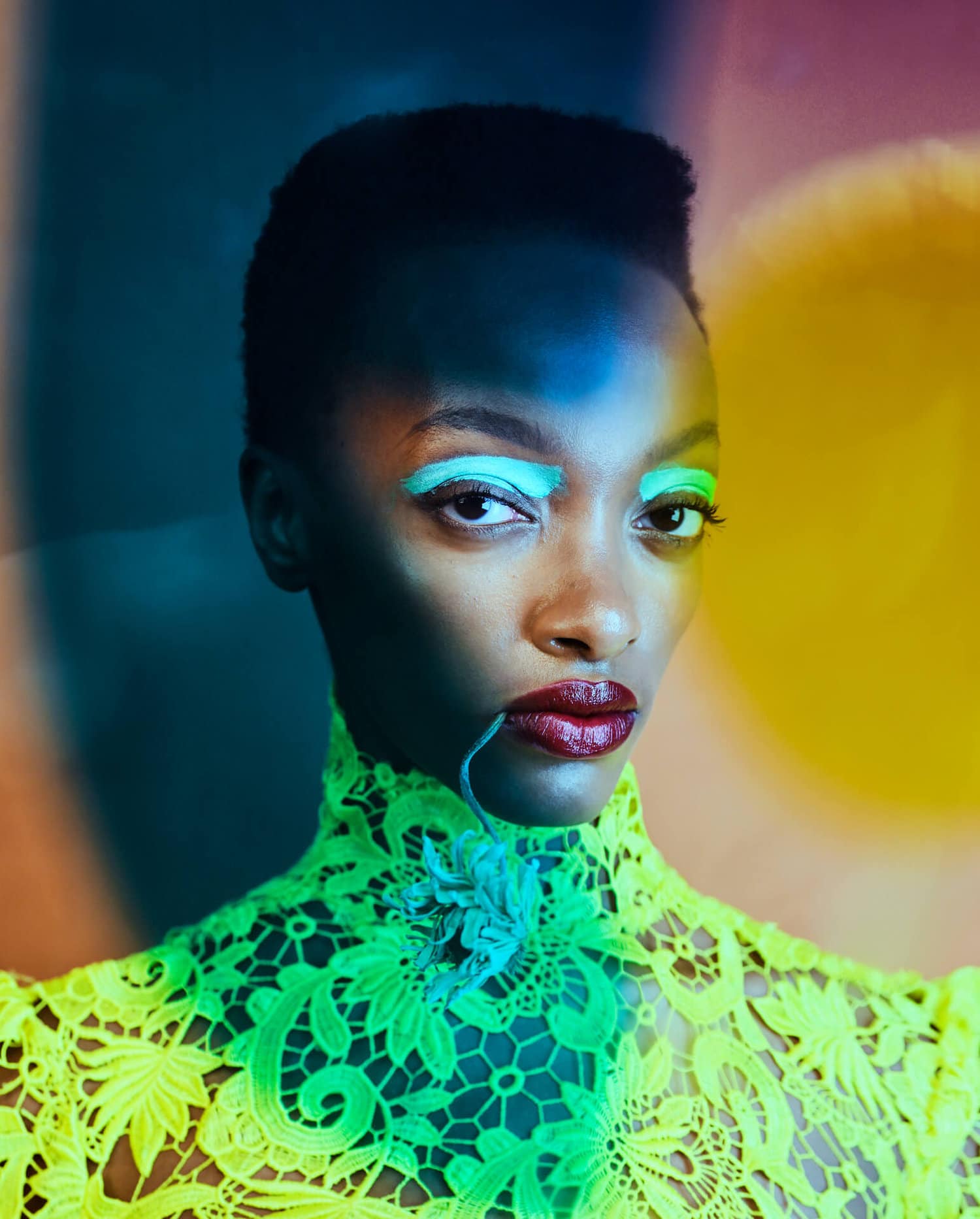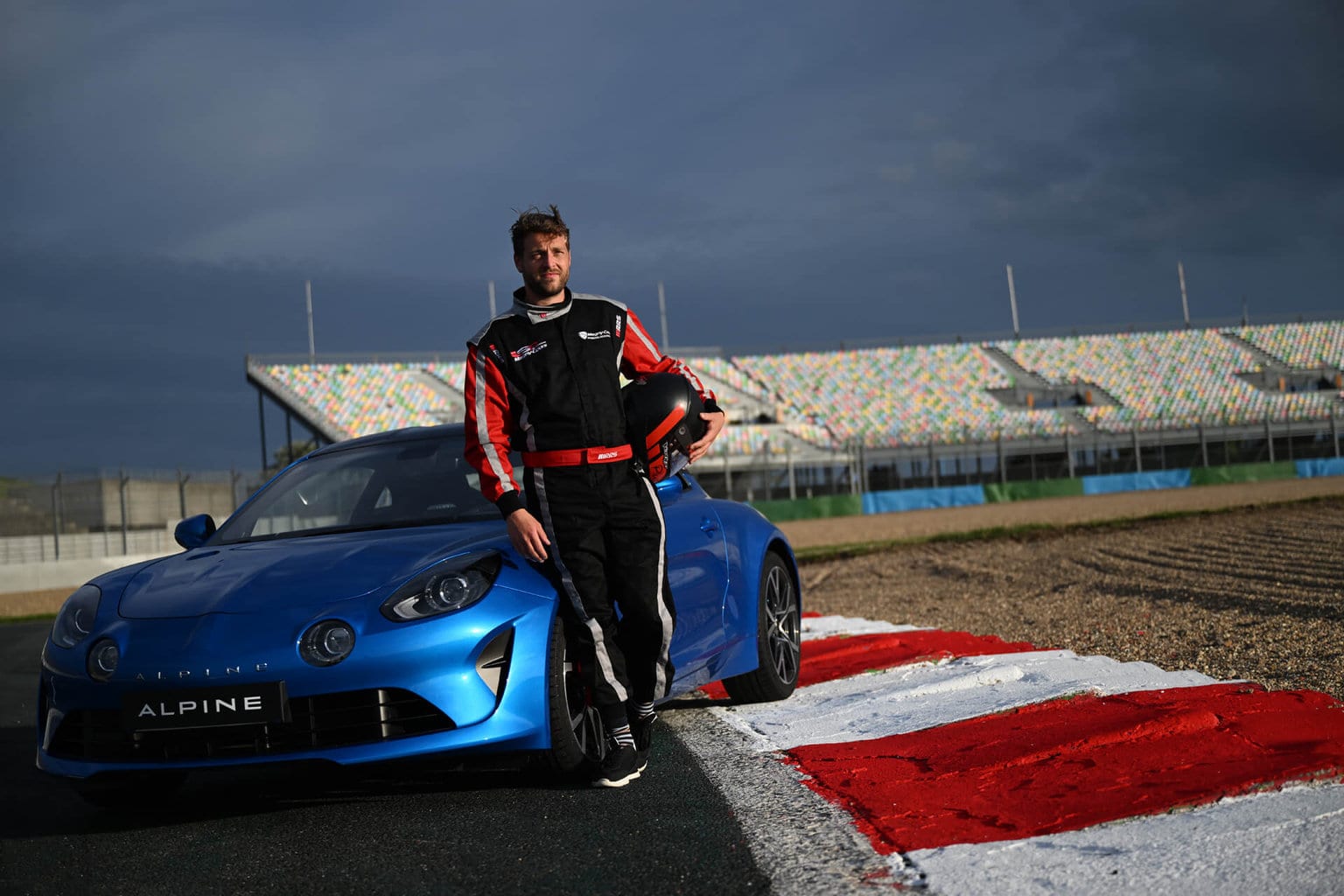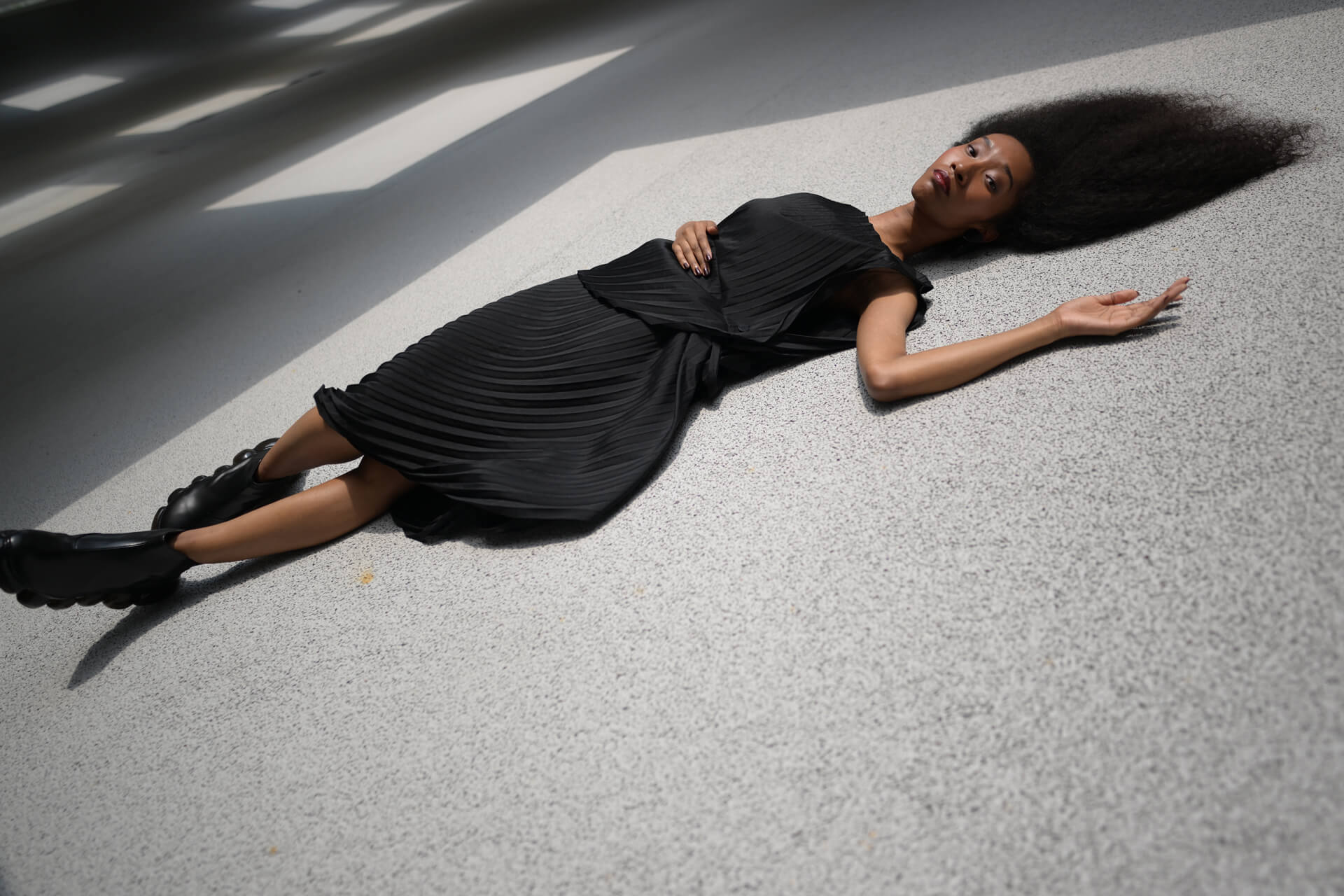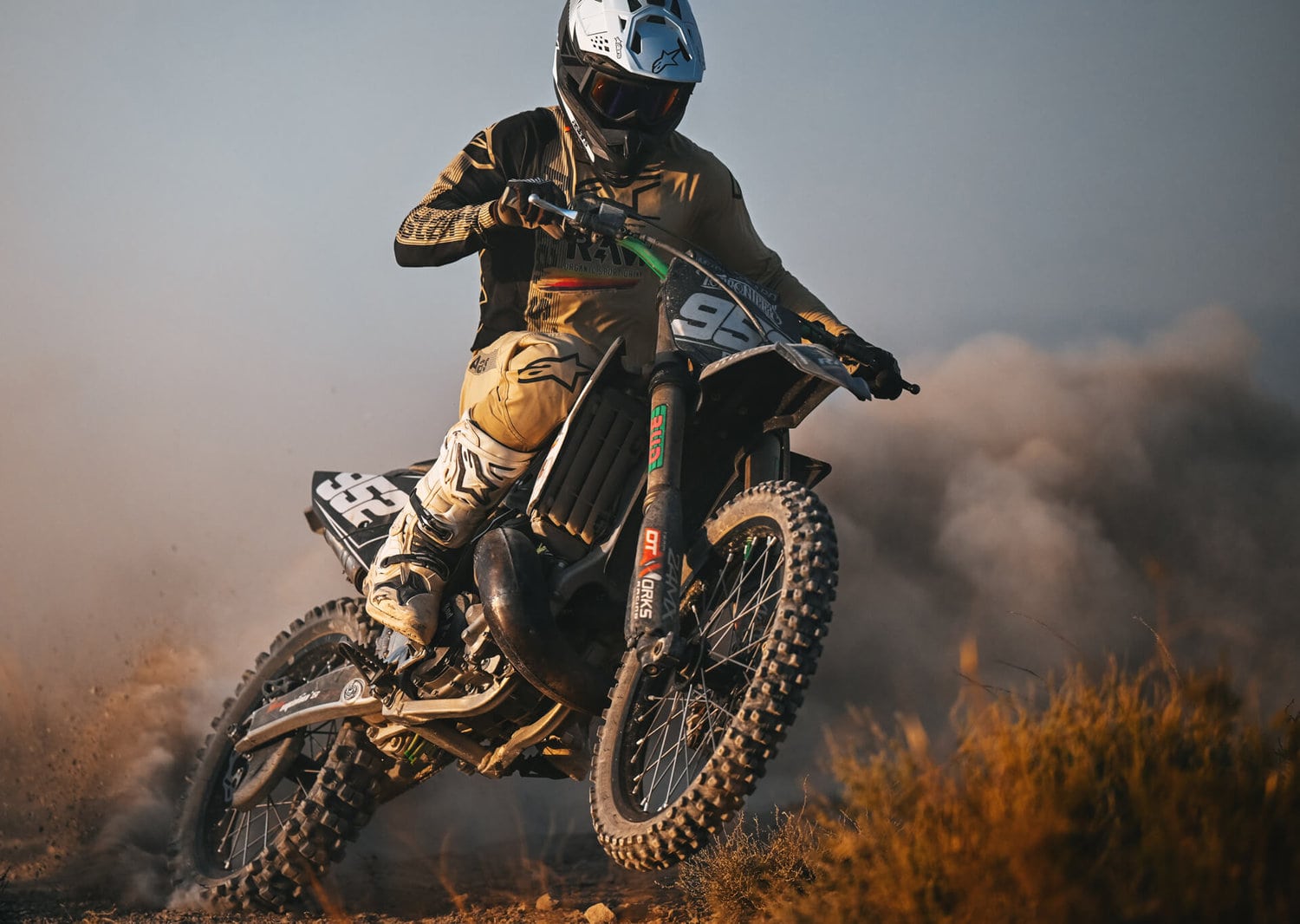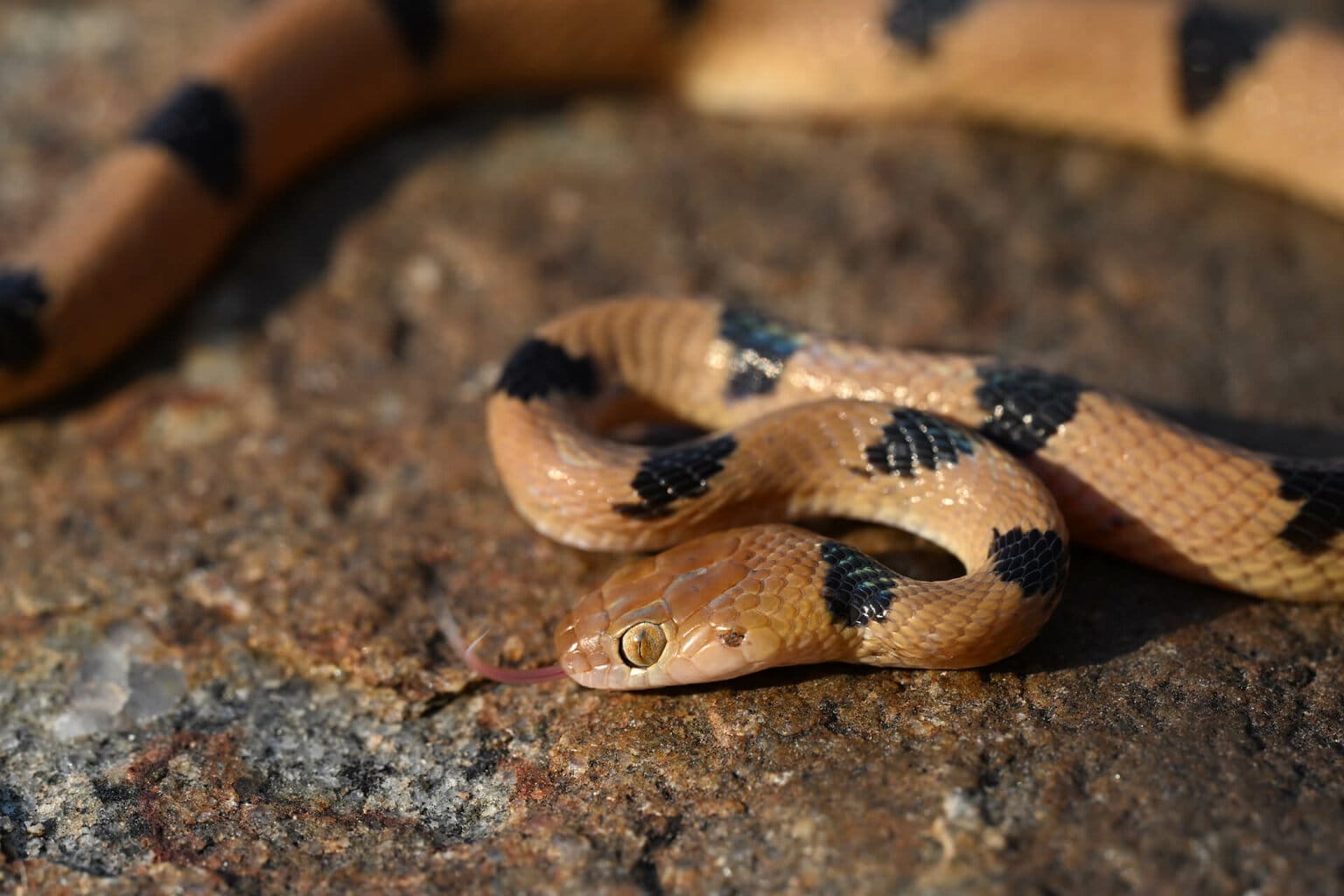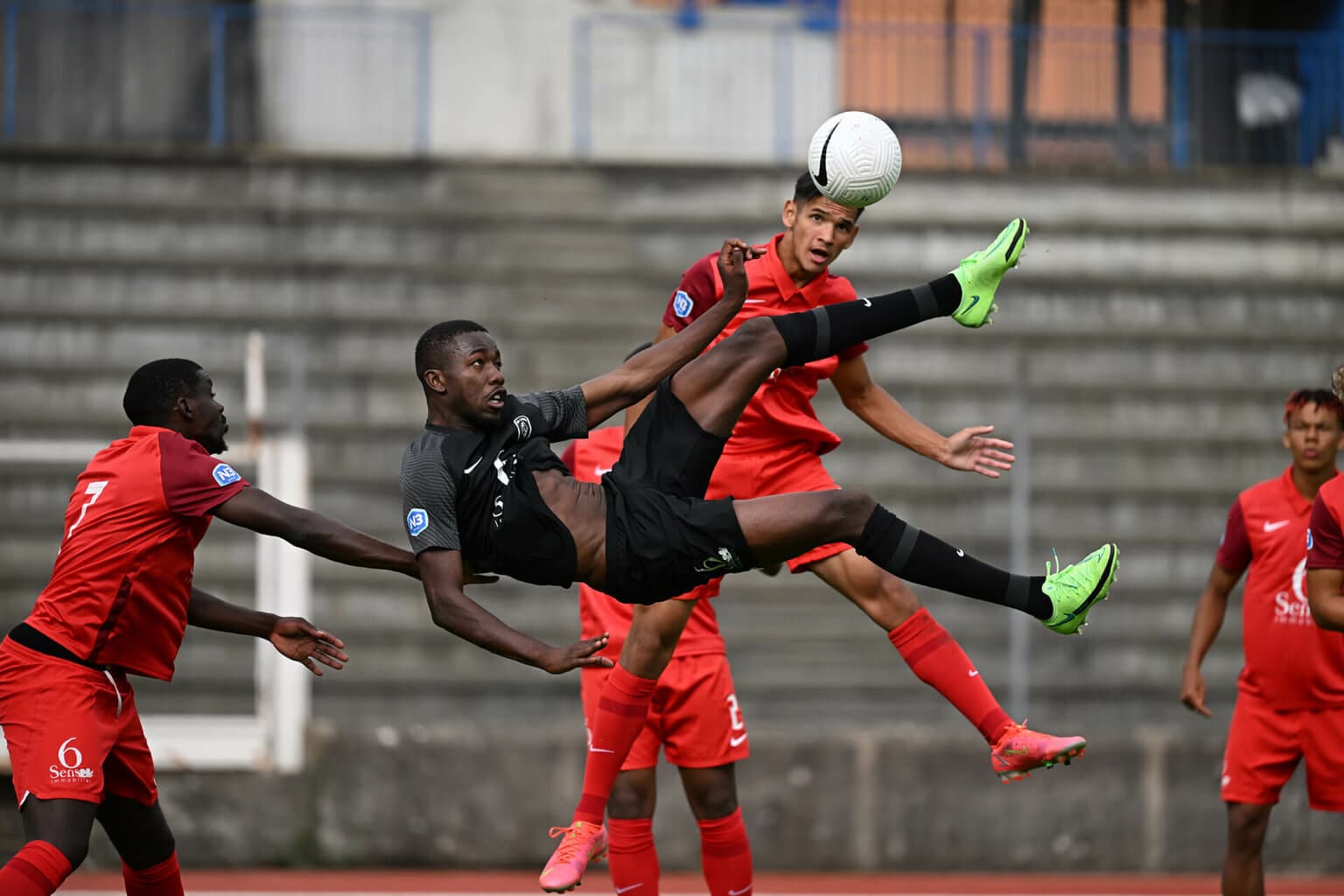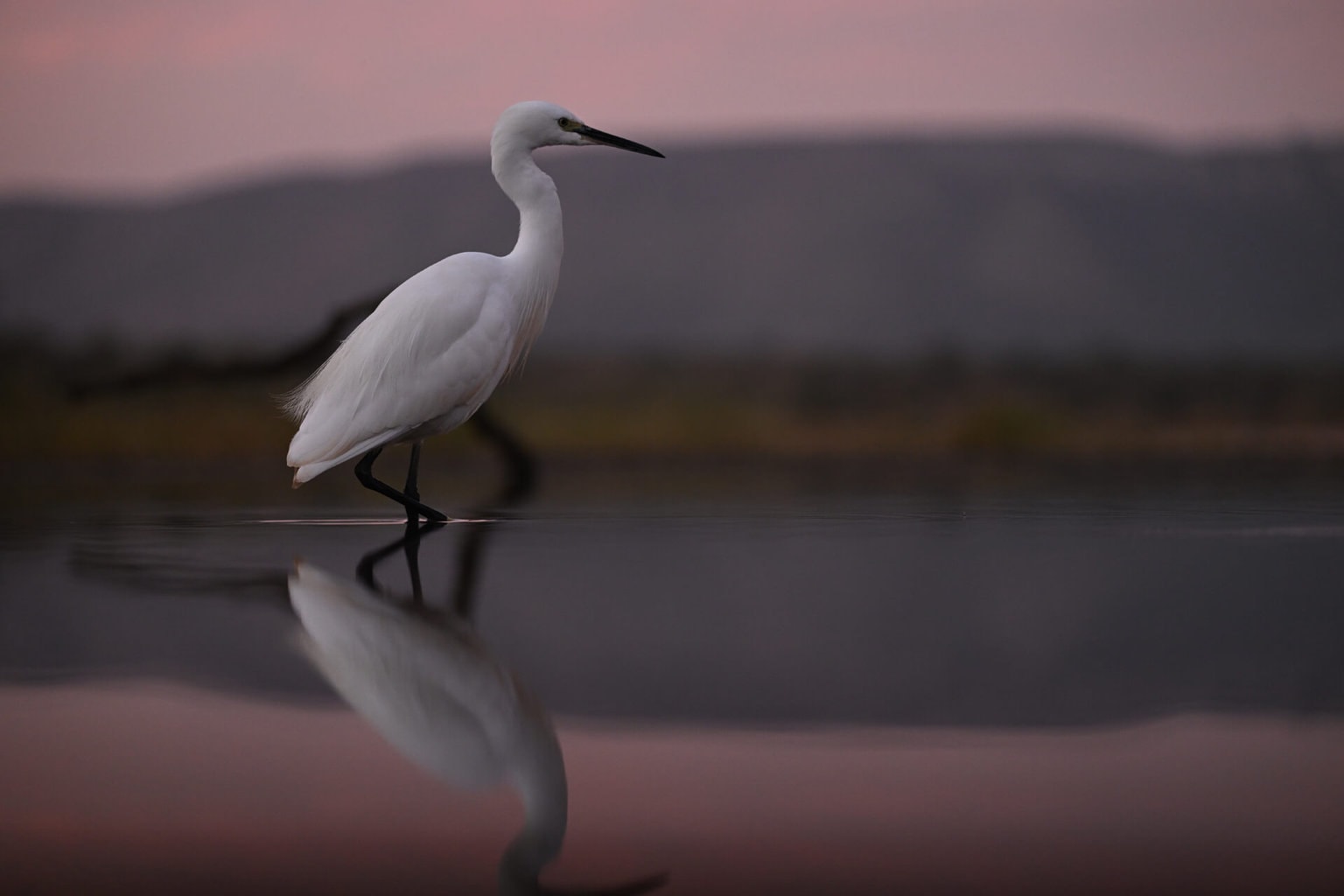 If you are looking for a Nikon camera or want to know more about accessories, lenses, etc., don't miss our complete guide to Nikon cameras and lenses, where you will find all the information collected about this powerful brand.
Impressive this Nikon Z9, right? Do not forget to share this article with whoever you think could benefit from it. Thank you and see you next time.
Editorial Team Verdict
OUR OPINION
A camera for professional use with high-level features, created to excel in any situation and weather. The Z9 is a robust and complete full frame mirrorless for professional photographers who want to make the leap from their professional SLR to a mirrorless model. This camera is the new Nikon brand flagship in the professional range.
👍 Lights
Impressive image quality
Sealed, robust and balanced body
High-precision AF
Competitive price
👎 Shadows
Use cards that are not yet standardized
Screen not fully tiltable
Weight