If something characterizes Neewer It is excellent value for money. Today we will talk about this brand and its products, because we want photography to be accessible to everyone.
Before continuing, I'll tell you that this article is not sponsored, we simply consider it to be a brand of interest to our readers and, personally, in the team we are very satisfied with the products we have tried.
INSIDE THIS ARTICLE… 📖
What is Newer?
newer is a company founded in 2010 whose mission is to provide audio and video enhancement equipment for photographers and videographers.
It has made a big dent in the photography community and in content creators due to its affordable prices and products that satisfy the user, becoming a benchmark in terms of low-cost photographic material in just a few years.
What kind of products does Neewer offer?
The Chinese brand offers a wide variety of photographic accessories. Below I will leave you their star products, but now let's see what they have by groups:
studio lights: continuous light sources, light windows, backgrounds, lighting supports, light boxes, etc. You will find everything you may need to illuminate a studio within its catalogue. LED light panels: multiple models of LED lighting, ranging from the range to start to products for professional photography. light rings: the rings of light are in fashion, they could not be missing among their star products.Flashes: You will not only find continuous light among their products, they also offer several external flash models that have convinced users. tripods: Surely you have ever seen a Neewer tripod, they are very popular for their value for money. Goals: yes, there are also Neewer lenses for tight pockets worth checking out. Backpacks: backpacks, shoulder bags, bags and suitcases for photography, as well as various accessory holders (filters, lenses, etc.). Others: In addition to all these, Neewer also has reflectors, batteries, filters, microphones, light windows, etc. in its catalog.
Neewer's best accessories
You already know more or less what the Neewer brand offers to the photography community, but do you know its flagship products? What are the best sellers and best valued? I am going to leave you a list that I hope will be very useful when purchasing your next photographic accessory, out of necessity or to cover a whim within your favorite hobby:
Neewer Backpacks
Let's see the best products within the different ranges or backpack styles, because each photographer is a world and the needs can vary enormously.
basic backpack
Almost 2,000 people who have tried it have given it an average score of 4.5 stars. Which says a lot about this product, don't you think? Fits camera, external flash and various lenses with external space for tripod. Dimensions: 16.2 x 41.2 x 32.6 cm. Cost: €32.28
inner case
This waterproof bag with compartments can be adapted to any backpack or suitcase. It fits a reflex camera or similar and a couple of small or medium lenses. Dimensions: 25.91 × 15.24 × 11.94 cm. You can buy it for: €22.99
pro backpack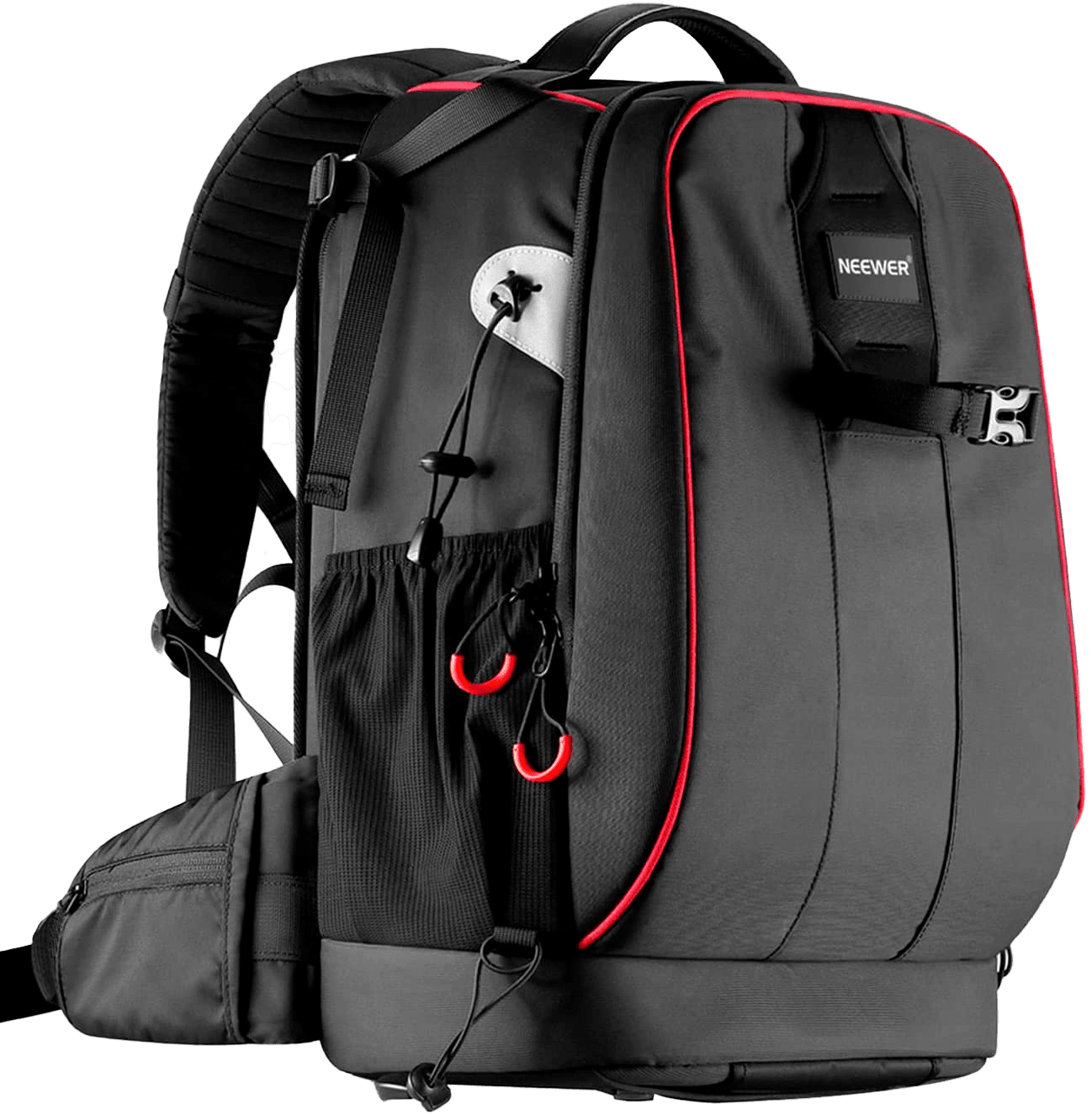 For larger teams (even with a drone) and tireless travelers with equipment in tow, there is this complete waterproof backpack, with a padded back, compartment with several pockets, up to eight departments with padded division and a pocket for a water bottle and tripod.
You find it for: €108.99
Backpack suitcase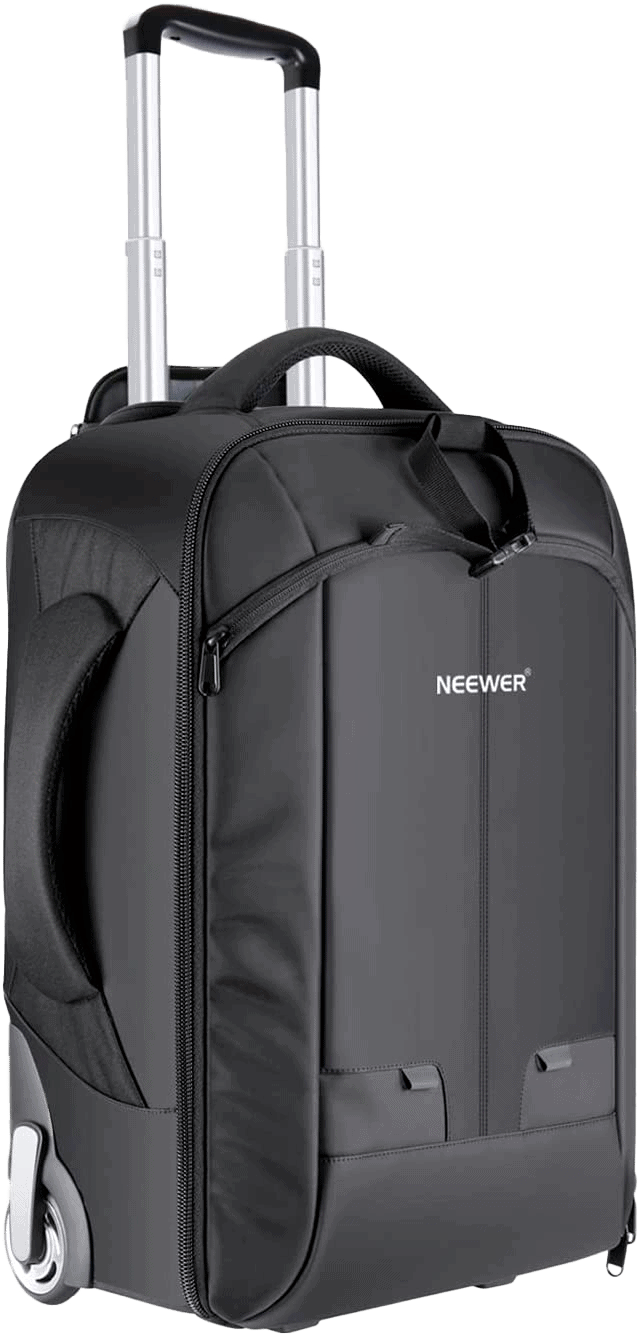 This two-in-one backpack also serves as suitcases due to its wheels and extendable handle. It is waterproof, with a large capacity and resistant, with padding to protect it from shocks.
You find it for: €186.99
Neewer Tripods
The tripod is an accessory that offers many creative possibilities. If you still do not have one and you are thinking of acquiring one, here are some of the most interesting options
2 in 1 tripod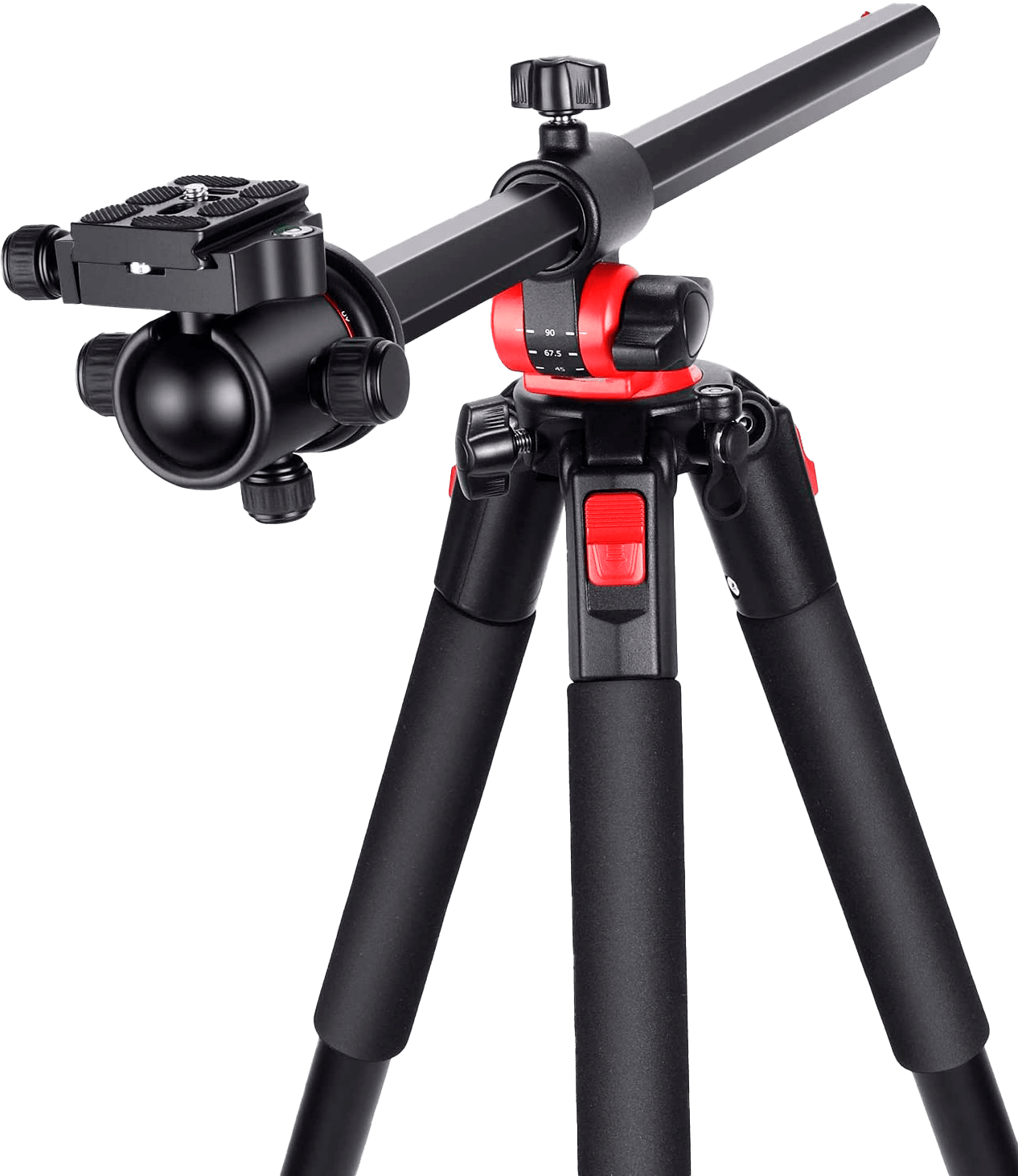 Tripod and monopod in one, 360º rotating central column, ideal for panoramic and macro, with ball head, 4 sections and supports up to 15kg. Maximum height 184 cm, folded measures 67cm.
You find it for: €132.99
mini tripod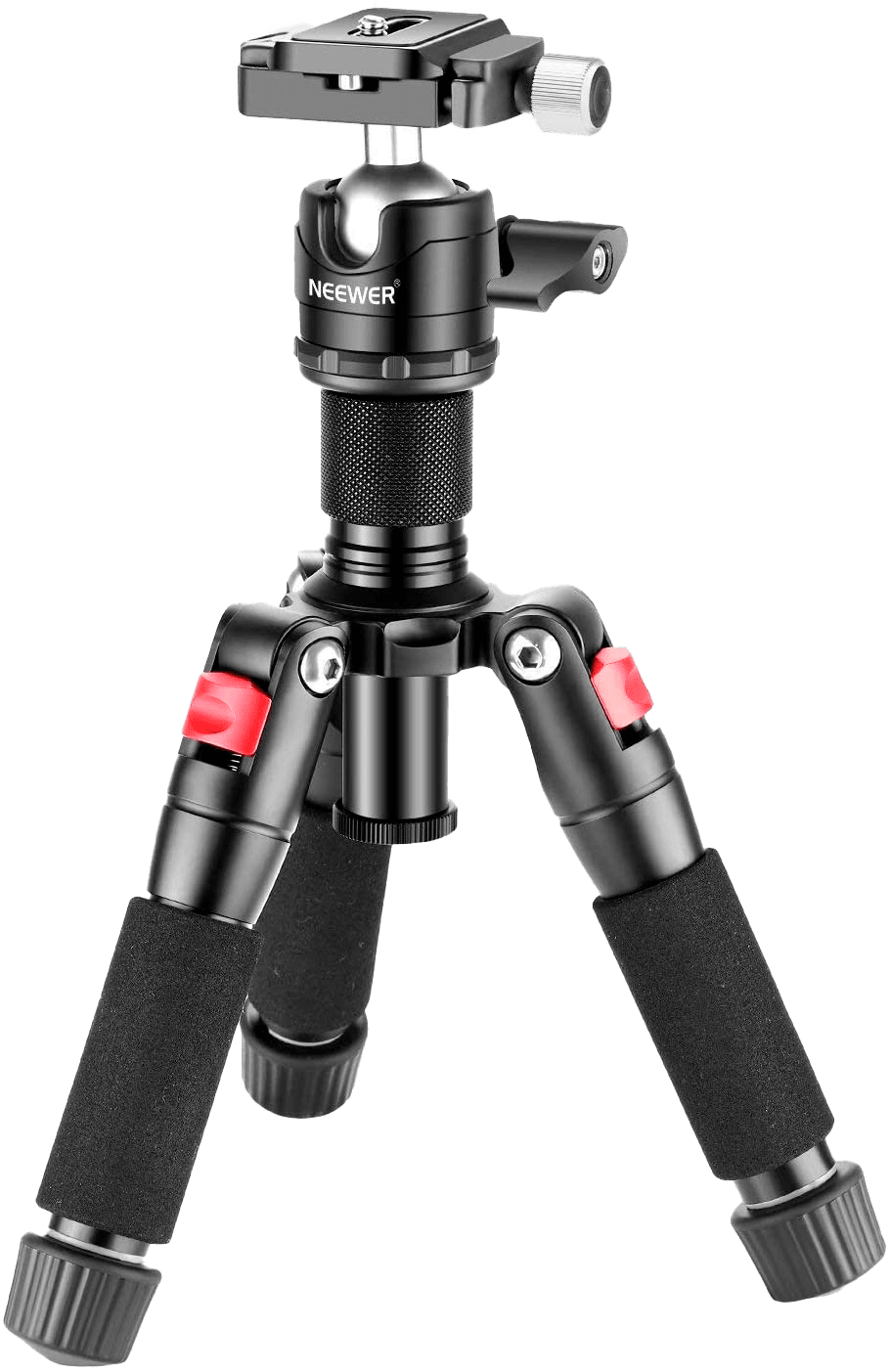 A solidly built aluminum mini tripod that supports up to 5kg in weight, with adjustable height from 17-50cm, 5-section tubes, option for macro photography, 360º rotating head, non-slip design and a super compact size of 700g.
You find it for: €58.99
video tripod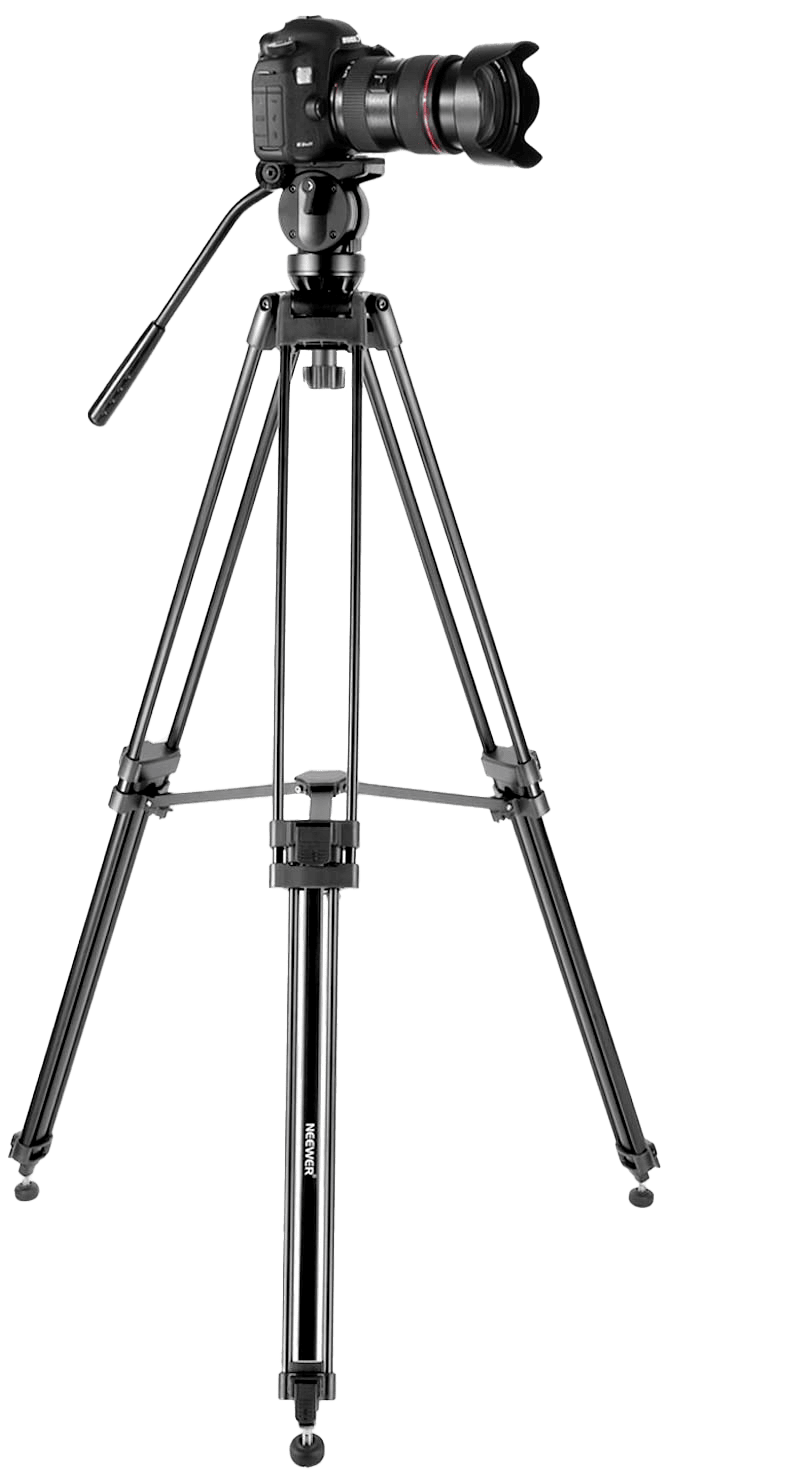 Fluid drag head, three adjustable height aluminum legs, maximum 155cm, folded 71cm. Support 6k. Quick release plate and screws for 1/4″ and 3/8″ cameras.
You find it for: €113.93
Objectives Neewer
If you want an affordable lens with interesting creative options and good results, Neewer can also be your solution if your camera has any of these mounts:
Neewer Studio Lighting
If you are considering setting up a low-cost studio at home, starting with materials from brands like Neewer is a good solution. You cannot always invest as much as you would like and you have to go little by little.
These are Neewer's flagship lighting products.
external flash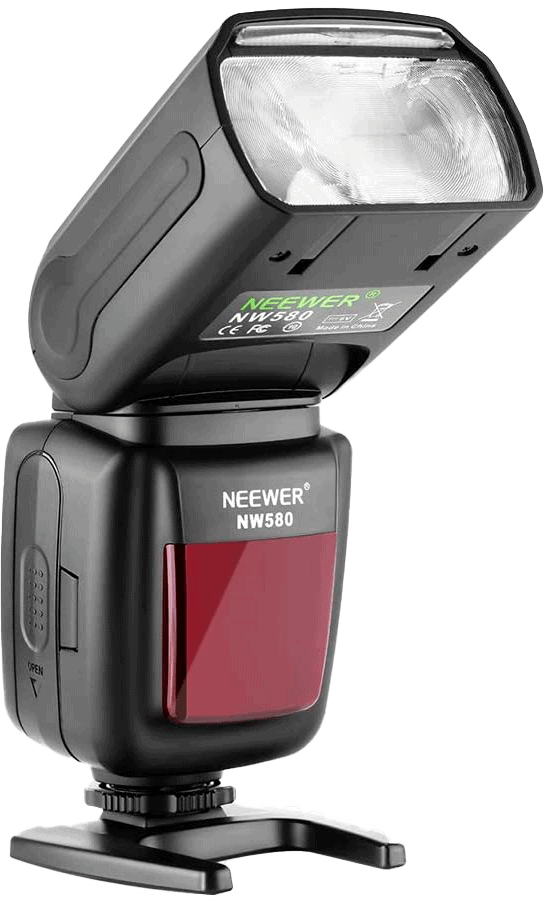 Wireless Flash Speedlite compatible with Canon, Nikon, Sony, Panasonic, Olympus and Fujifilm. Guide Number: 38, Flash Speed ​​1/200s-1/20000, 5 Modes: M, Multi, RX Slave, S1, and S2. Vertical rotation -7 to 90º, horizontal 270º. Recycle time 0.1-5s approx.
Available on Amazon for: €70.99
lighting kit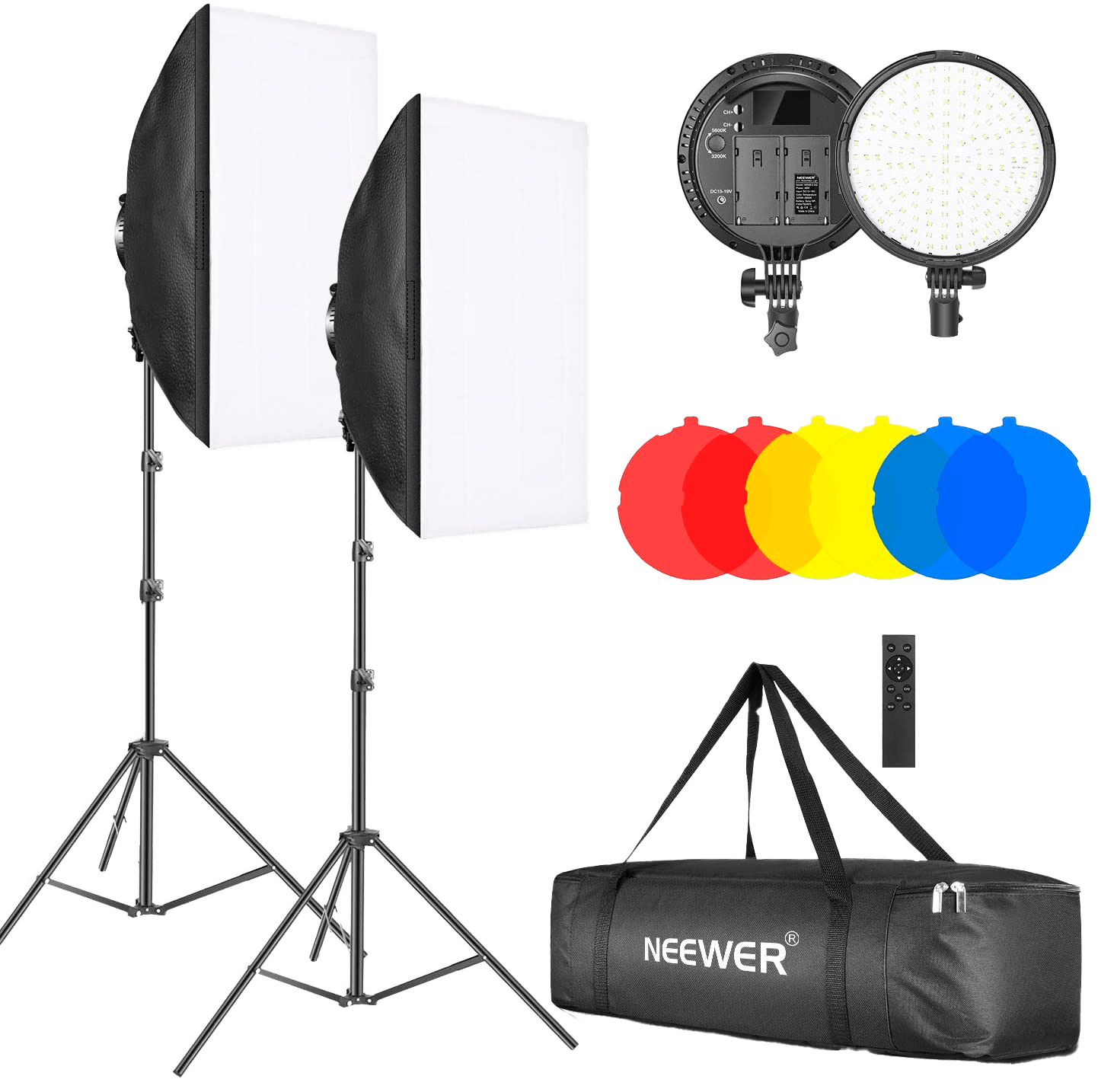 2 Softboxes with continuous light of 48W, 50x70cm of 3200K-5600K, adjustable temperature and brightness, 210º rotating head and LED bulbs. Adjustable height from 79 to 188 cm.
Available on Amazon for: €127.19
ring of light

This 48cm diameter ring light reaches a maximum height of 155cm, has a phone holder, color filter, Bluetooth receiver and carrying bag among others. Dimmable LED light 55w, 5500k.
Available on Amazon for: €113.99
5-in-1 spotlight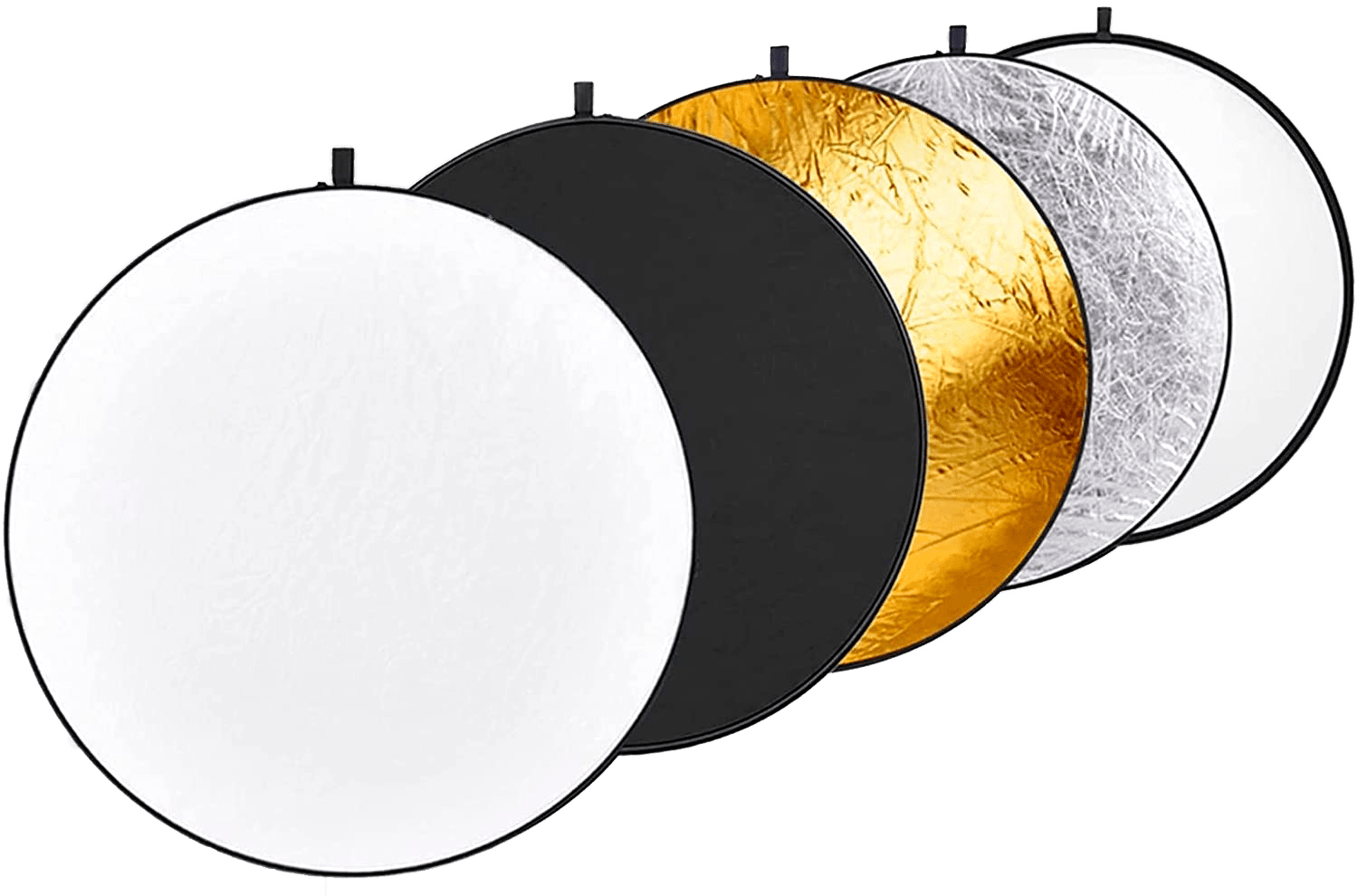 5-in-1 folding reflector with a diameter of 60cm. Also available in other sizes.
Price: €21.99
Light box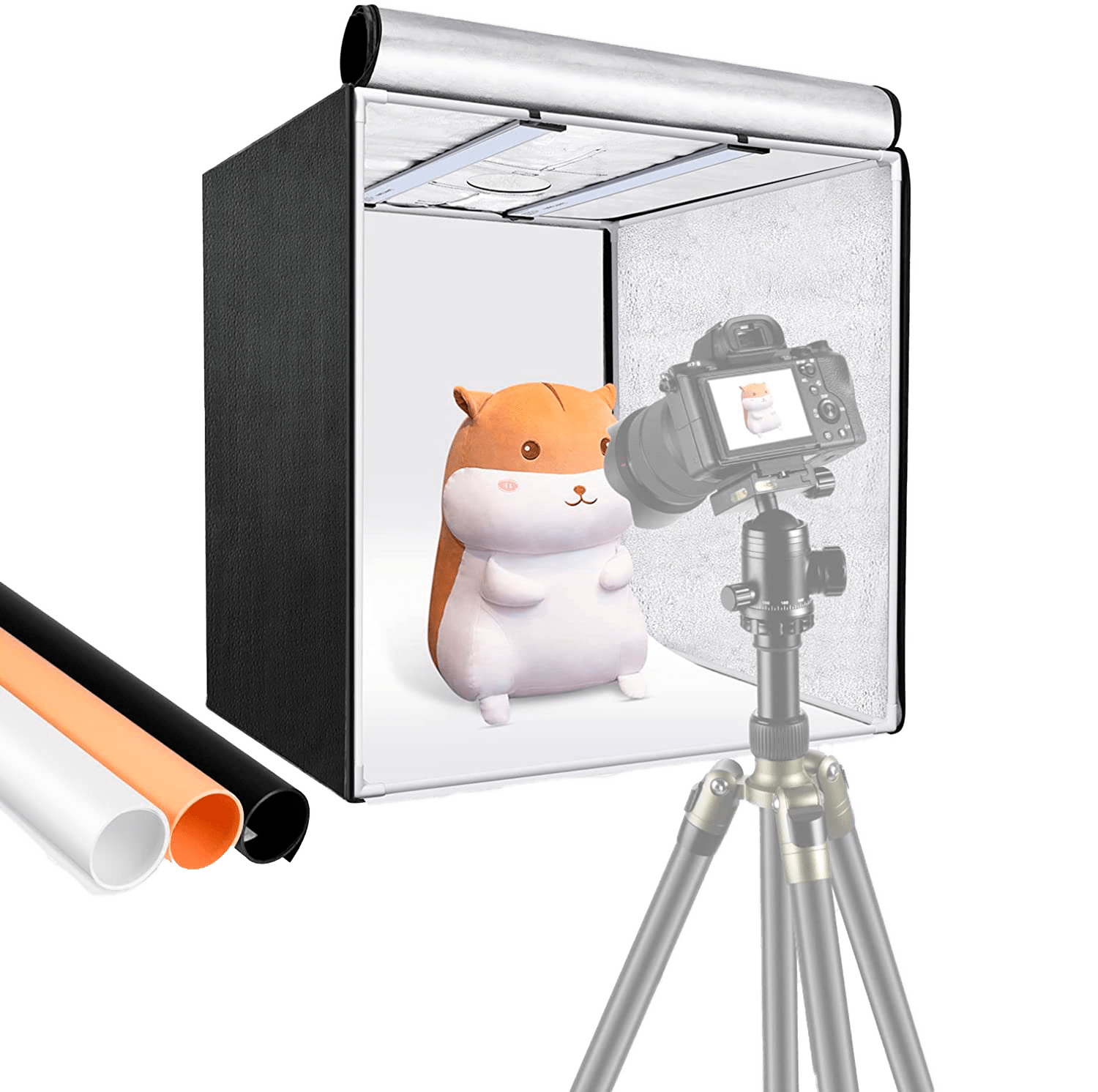 50x50cm portable light box, adjustable brightness, two LED light panels and three color backgrounds.
Get it for: €57.79
Other cheap accessories from Neewer
Support and funds
This kit includes both the backgrounds (black, white and green) as well as the 2.6×3 meter stand, made of black aluminum alloy with clamps and carrying bag by N/A .
Lens covers
These bags are very practical to store the objectives when you do not use a specific backpack for photographic equipment.
Battery covers
To have all the batteries together and organized, as well as protected, you will love this case.
These that I have shown you are some of their most popular and sold products as well as best valued. You can find more options on Amazon and on their website.
Neewer, like, for example, Yongnuo, is one of those Chinese brands that has revolutionized the market hand in hand with Amazon, reaching all corners of the world and adapting to all pockets so that money is not the one that puts limits to our creativity.
Did you know her? Have you tried any of their products? Do you want to leave us a comment? We will love to read you ⬇️ ⬇️ ⬇️