Stock market investing has the reputation of being risky and unnecessarily complex. Somehow this is true, but it has also the potential to earn big bucks, even with a small amount of money.
Each share is a tiny portion of the underlying company. And as a result, shareholders are entitled to a portion of the earnings. In other words, by simply owning certain stocks, you may amass long-term wealth. And we'll show you precisely how to achieve it in this tutorial.
Investing In Shares In The UK
To buy shares in the UK, you must first identify the type of investment you wish to make i.e shares, securities, mutual funds, ETFs, etc. then select an investing platform, stockbroker, or financial advisor, and then select a tax wrapper.
With any trading platform or a stockbroker, you have to:
1. Choose your investment: 
First, you must choose your investment. Will it be stocks, bonds, funds, commodities, or real estate? Most newcomers begin with money. As previously said, funds spare you the hassle of actually purchasing shares or other assets or stressing about creating a diverse portfolio. As you share the risks and expenses with other investors, they are also less risky and more affordable than buying individual shares.
2. Select a platform for investments
A variety of financial organisations, including banks, financial institutions, brokerage firms, Robo advisers, trading apps, and others, offer assets for purchase. Your goals, investment knowledge, and personal circumstances will all affect which service you ultimately select. To find out more about selecting investing platforms, scroll down.
3. Select a tax wrapper
Your investment-related taxes will be paid at a lower rate due to a tax wrapper. Retirement and Individual Savings Accounts (ISAs) are two examples of it in the UK.
ISA for stocks and shares:

You may invest your tax-free ISA budget in eligible investments such as shares, bonds, and funds through a stocks and shares ISA. Your ISA limit for this tax year is £20,000. This implies that you are exempt from paying taxes on any gains you earn on your holdings up to £20,000 in a Stock and Shares ISA. 

Lifetime ISA:

A Lifetime ISA allows persons who are 18 years of age or older but under 40 to save up to £4,000 a year for their first house or pension. Your savings will get a 25% annual bonus from the government, up to a limit of £1,000 each year.

Pensions:

The state offers tax relief when you invest into retirement, but you can't withdraw the funds until you're 55, at which point you may receive 25% as a lump amount tax-free.

Self-invested personal pensions:

SIPPs, provide the same tax benefits as regular pensions while giving you more control over the underlying assets.
What risks exist while buying shares?
Because you can never predict how the stock market will act, purchasing shares might be dangerous. It can be turbulent and unexpected. Your investment loses value if the share value declines. If you invest in the stock market, you run the chance of losing all of your money, so you need to do your homework and decide how risk-averse you want to be.
Penny shares are another name for shares purchased in smaller businesses that are not listed on the London Stock Exchange. Penny stock investments might be dangerous since your money is committed to them and they can be hard to sell.
Holding stock in a single firm can also be hazardous because there's a good chance you could lose part or even all of your money if the company has problems. As a means of limiting such losses, many investors opt to diversify their holdings among many businesses.
You can use a trading bots such as bitcoin evolution to set stop-losses to minimize risks.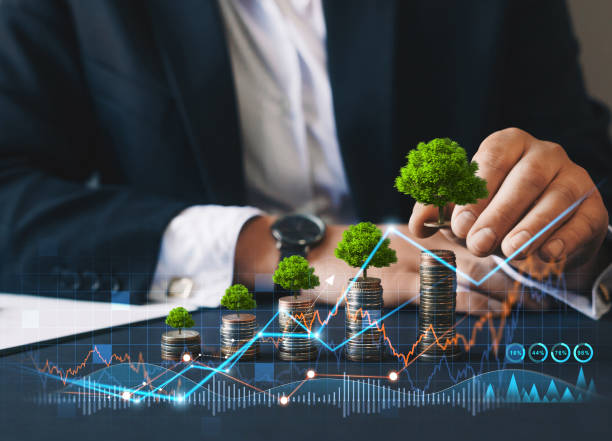 What are the advantages of shares investing?
The following are some of the most typical advantages of stock investing:
Gain in capital –

The goal of beginning to purchase shares is essentially to realise a capital gain, which is defined as selling your shares for more money than you paid for them. Long-term stock market investments have the potential to provide large profits, but it's important to take your capital's risk into account.

Dividends –

As was already said, the amount of profit the firm makes each year determines the dividends you will get from your shares. You'll get more dividends if you hold more shares, obviously.

Liquid Investment:

Shares are naturally a liquid asset, making it simple to acquire and sell them whenever you want on the stock market.

Benefits for shareholders –

Some businesses provide shareholders with perks like entertainment and service discounts. To access the most of these advantages, you'll need to hold a sizable number of shares in a single corporation, though.
Does purchasing shares fit your needs?
Establishing your investment or savings goals is crucial before you begin buying shares. The majority of the time, investing in shares is a long-term commitment.
Remember that stock investment doesn't always guarantee profits. If you don't like taking chances, it could be hard for you to handle if your investment doesn't work out. Consider how much you could invest and if you could afford to lose it if the stock market, a business you've invested in, or a fund you've invested in fails.
A careful examination of your personal circumstances and seeking impartial financial advice are both excellent ways to help you decide if investing in shares is the correct decision for you. Purchasing shares, for instance, would not be a good idea if you're in debt-related trouble because it entails more risk and could lead to further debt.