Much has happened since I reviewed the Instax Share 2. I think it was yesterday, however, there is such an abyss with the new Instax MiniLink 2 It seems that this one comes from the future. Or are we already in it?
This printer will surprise you with its creative possibilities. If you like to play with photos, you want to make an original gift, you are dedicated to creating content, you want to liven up a party, you like to make family albums on paper or you love scrapbooking, you are going to love this printer!
What is the Instax Mini Link 2
Fujifilm's new Instax Mini Link 2 is the first instant printer for smartphone that combines the real with the virtual.
This portable printer allows you to select any photo from your mobile and send it to print, but not only that, which is not so new anymore, but it is also capable of capturing a frame from a video and printing it.
It also offers some new features that you will not find in other printers, such as the compatibility test or the function instaxAiRTM. Do not be scared that I will tell you what they deal with in more detail right away.
Features of the Instax Mini Link 2
These are the main features of the Instax Mini Link 2:
Dimensions:91.9 × 36.4 × 124.8mmApprox. weight:210gMovie:FUJIFILM INSTAX Mini Image size:62mm × 46mmfilm size:86mm x 54mmLoading time:80 to 120 minutes approx. Printing time: 12s approx.pixel count
of exposition:800 × 600 pointsResolution: 12.5 dots/mmExposure Gradation:RGB gradation
256 colorsMobile connection by:BluetoothSupported formats:JPEG, PNG, HEIF, DNGBattery life:100 prints approx.Drums:internal lithium ion Supplied accessory:Micro-USB cable App: Instax MiniLink
(Androids)
(iOS)
The biggest novelty with respect to the Instax Mini Link is that it allows you to draw a picture in the air with the function instaxAiRTM.
To do this, it has an LED light that, directed towards the smartphone, captures both the drawing made in the air and, if you wish, the video of the moment to attach it with a QR code on the image. It also gives you the option to draw on the screen with your finger.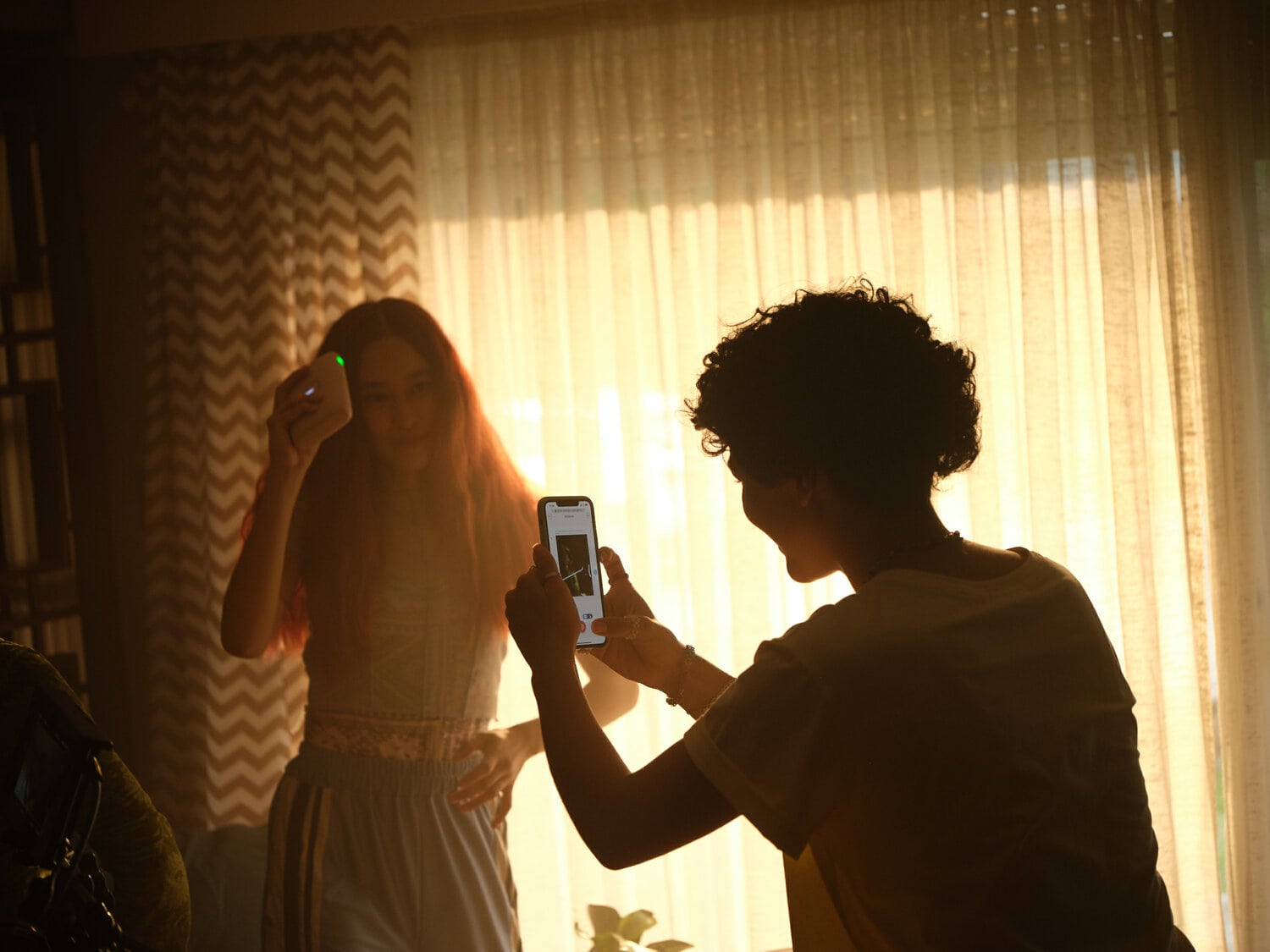 Function instaxAiRTM
Another fact, users of the Fujifilm X-S10 are in luck because they can print directly from the camera without the need for an intermediate application.
Advantages of the Instax Mini Link 2
The main advantage of this printer is that it allows you to print your favorite photos here and now. At this time when we accumulate thousands of photos on our mobile phones, many times we come across a star photo that we would love to have printed, put in an album, give someone as a gift because it is a very special memory, etc.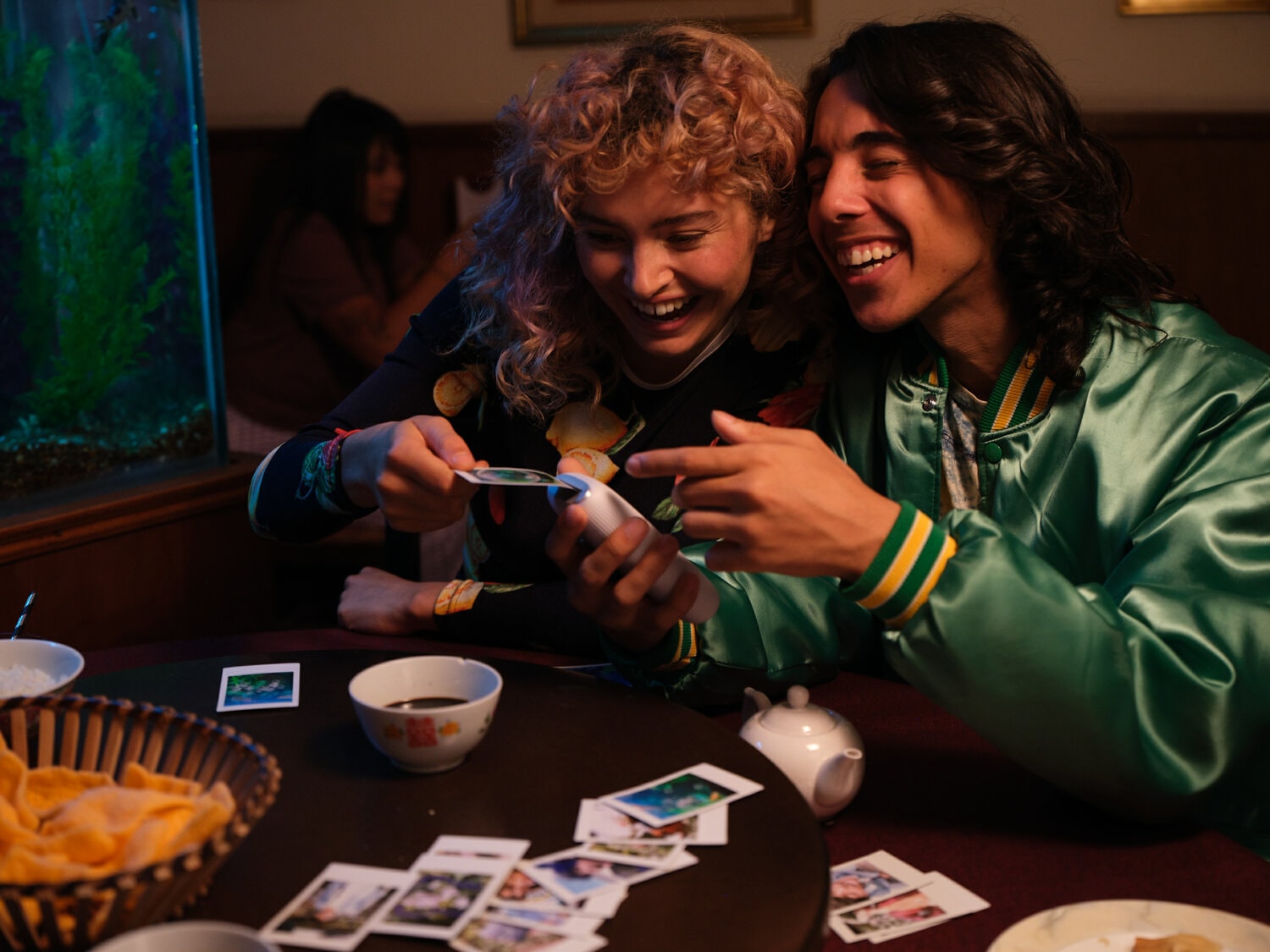 We can go to a developing store, but thinking about finding the right moment makes us postpone this task until it is forgotten.
These take-anywhere printers rescue these special memories from certain death on a sad hard drive.
But this printer has more advantages.
It may seem like bullshit, but whoever likes to draw, make family or travel albums, is interested in lettering, etc., will understand me 😊 .
And it is that this camera has a function that allows you to import something that you write on paper and add it to the photo. You have to spend a little time on it until you get the hang of it, but then it's a piece of cake 😉 .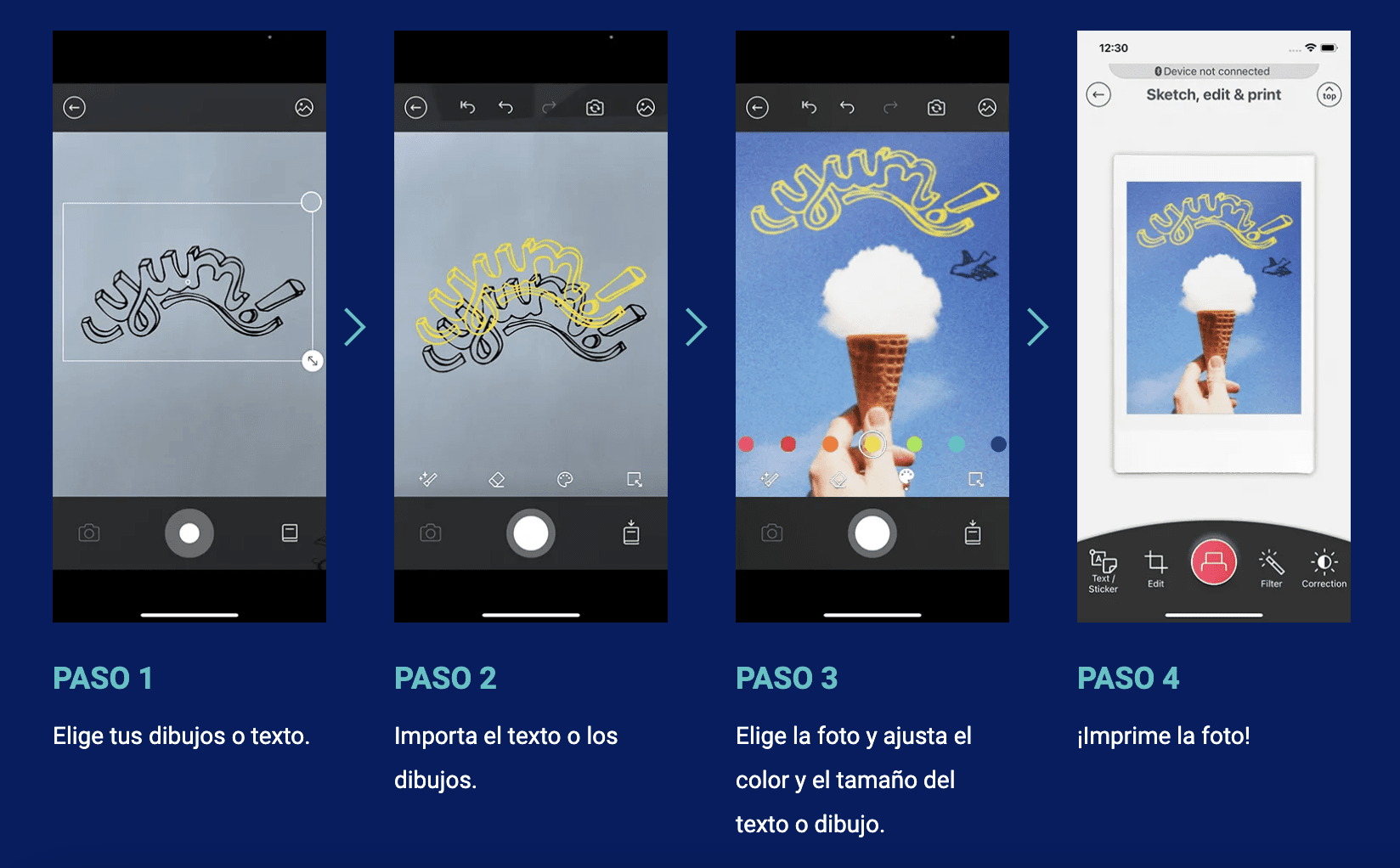 what you can print a collage is also a good point. For example, for travel journals, or to give as gifts, I find it super practical and beautiful.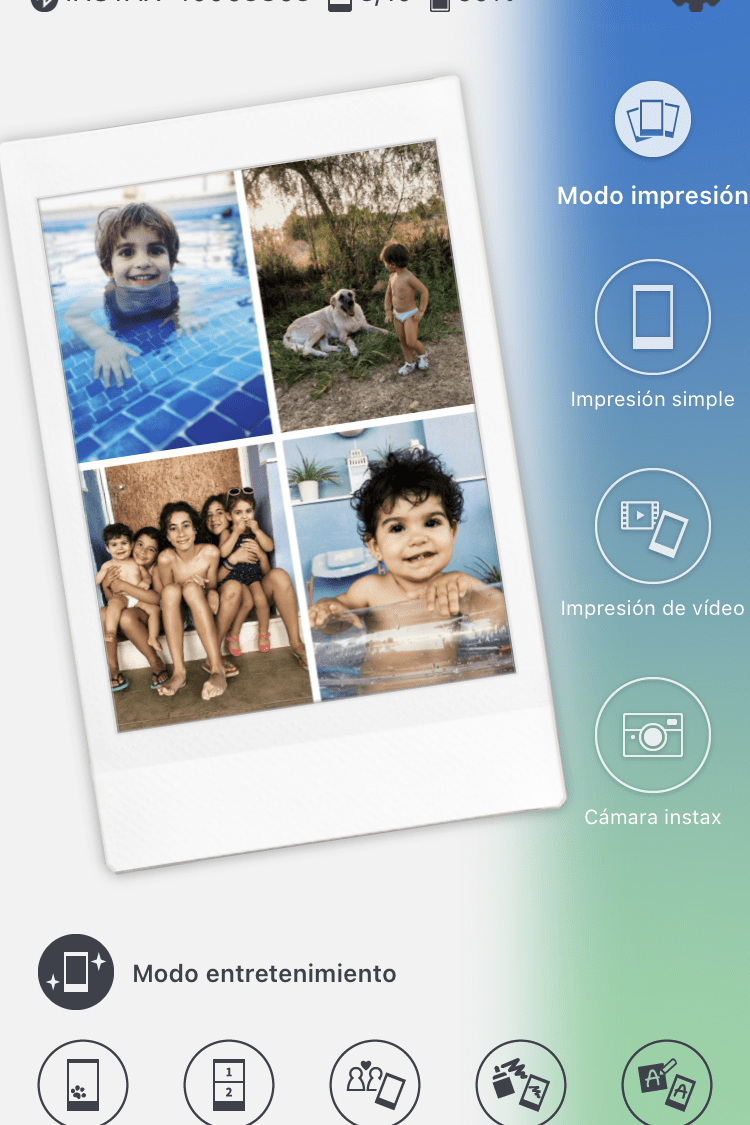 Like the fact of being able capture a frame from a video and print it.
Especially for moving scenes in which we cannot capture the right moment so quickly, such as a jump, a somersault, etc., by recording a video you can then capture that exact moment.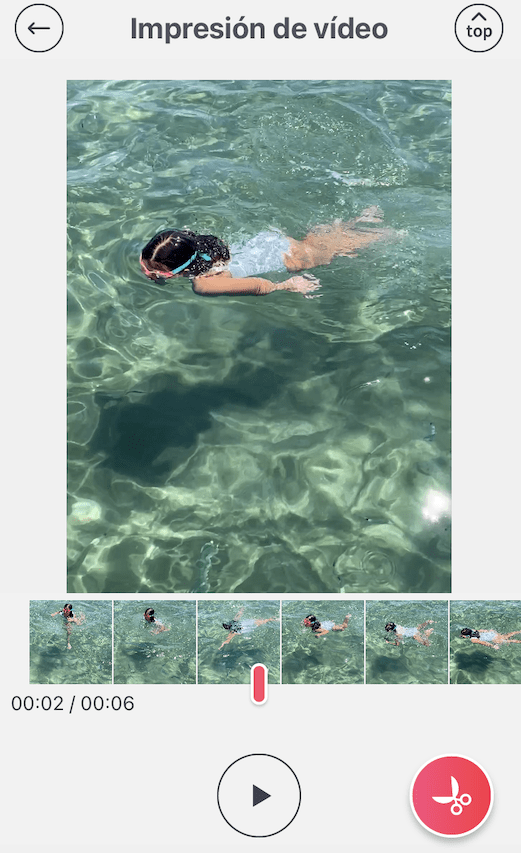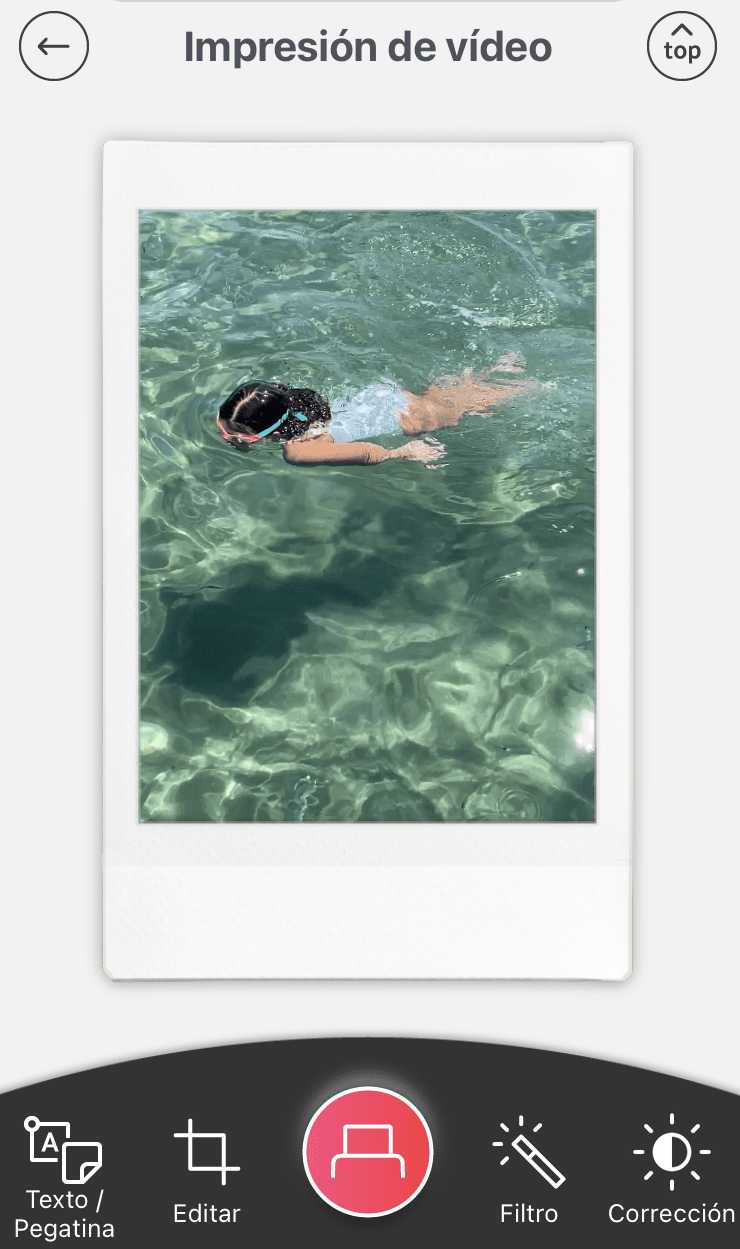 I also like that it prints with more vivid or more natural colors. You have the option to choose, through the Instax mini link app, if you want a more natural result with "Instax Natural mode" or more vivid colors in "Instax Rich mode".
Here is an example of the same photo printed in both modes.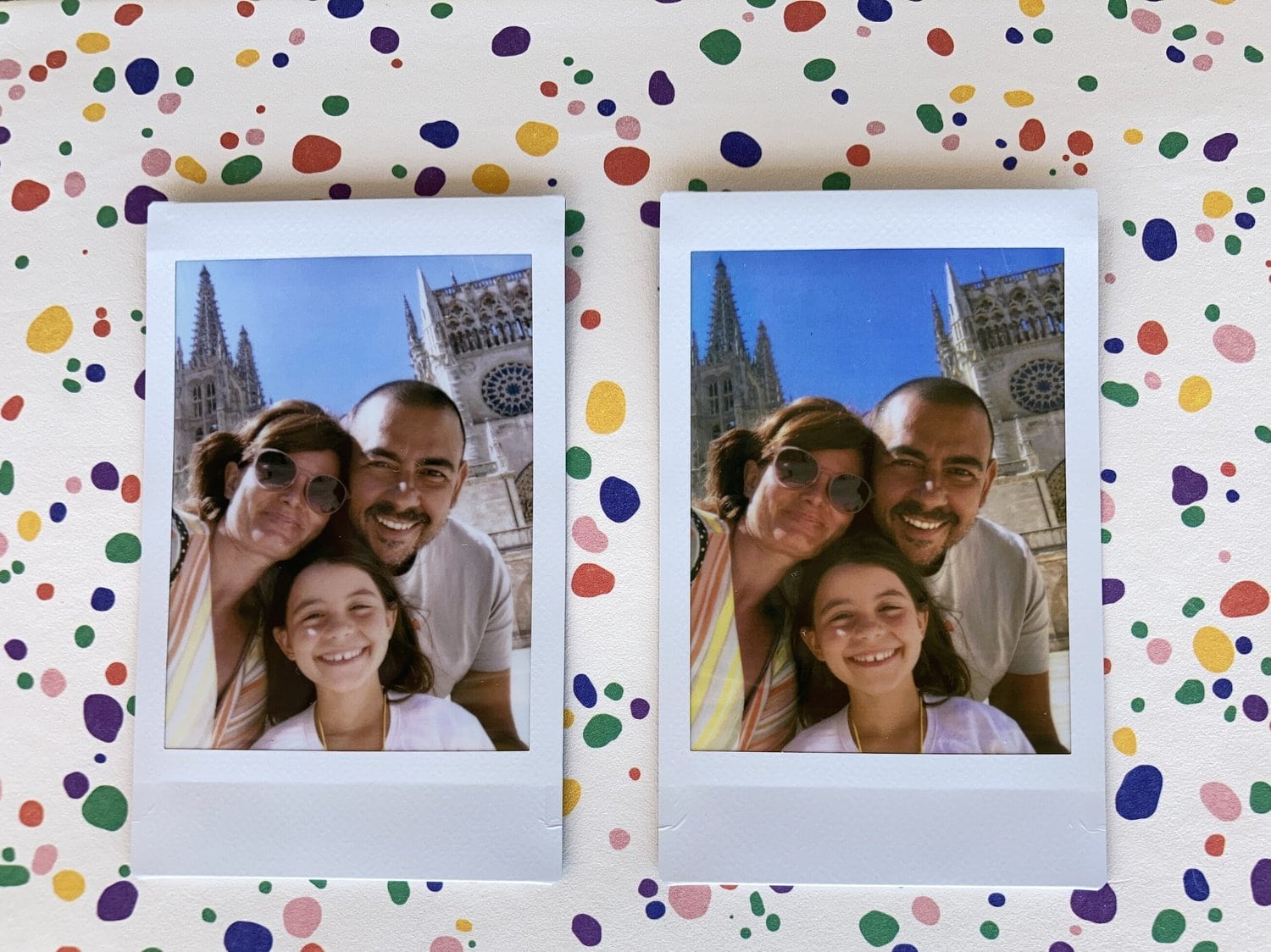 I have to admit that I had to ask for help to find where to change this mode, so I'll leave the cheat sheet here in case the same thing happens to me.
For switch from Instax Natural mode to Instax Rich mode (or vice versa):
Within Printing mode, click on the top right in the settings or settings. Select the second option that appears: «Selectable printing modes / Printing options». Choose the mode you like best.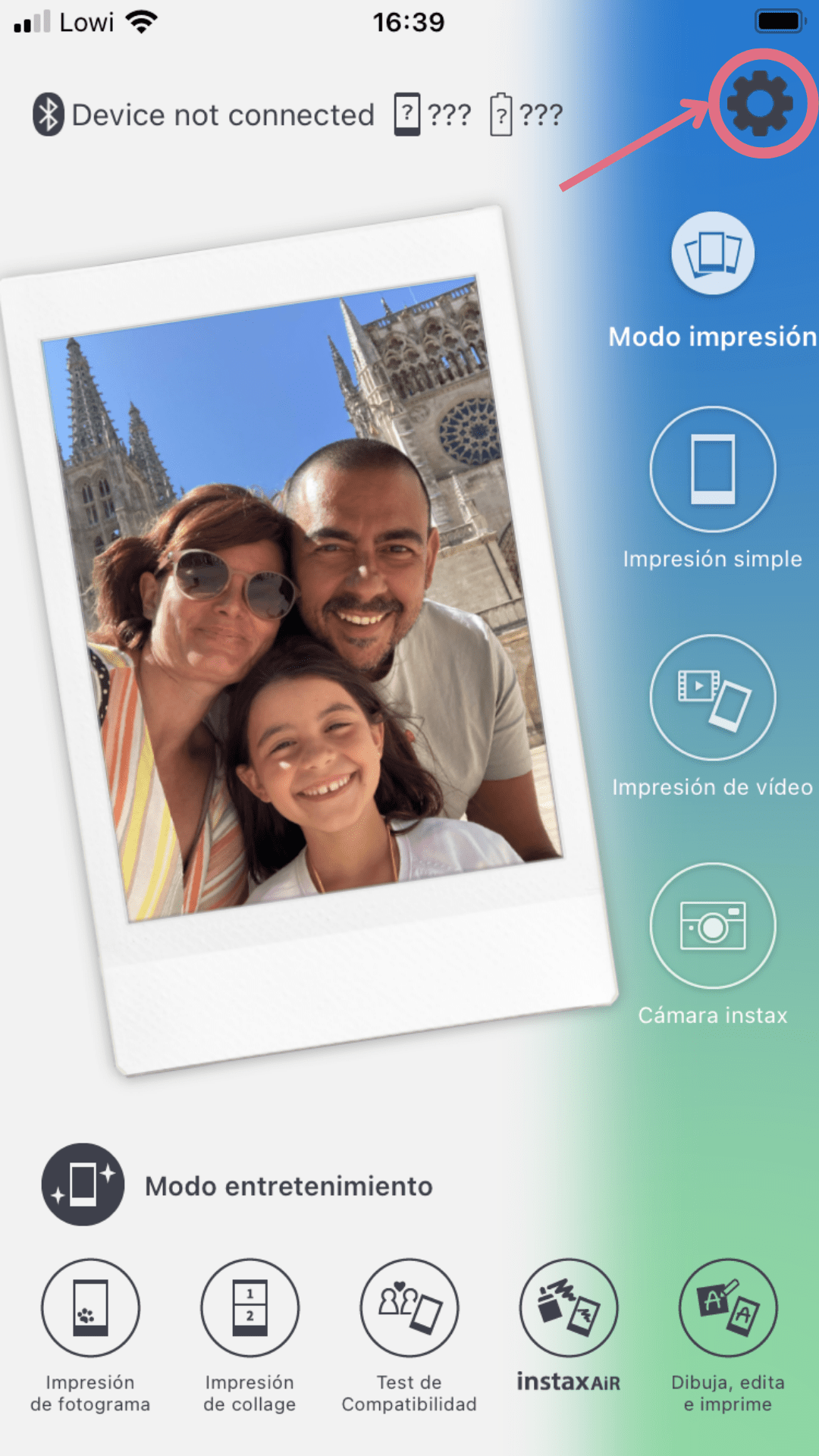 Step 1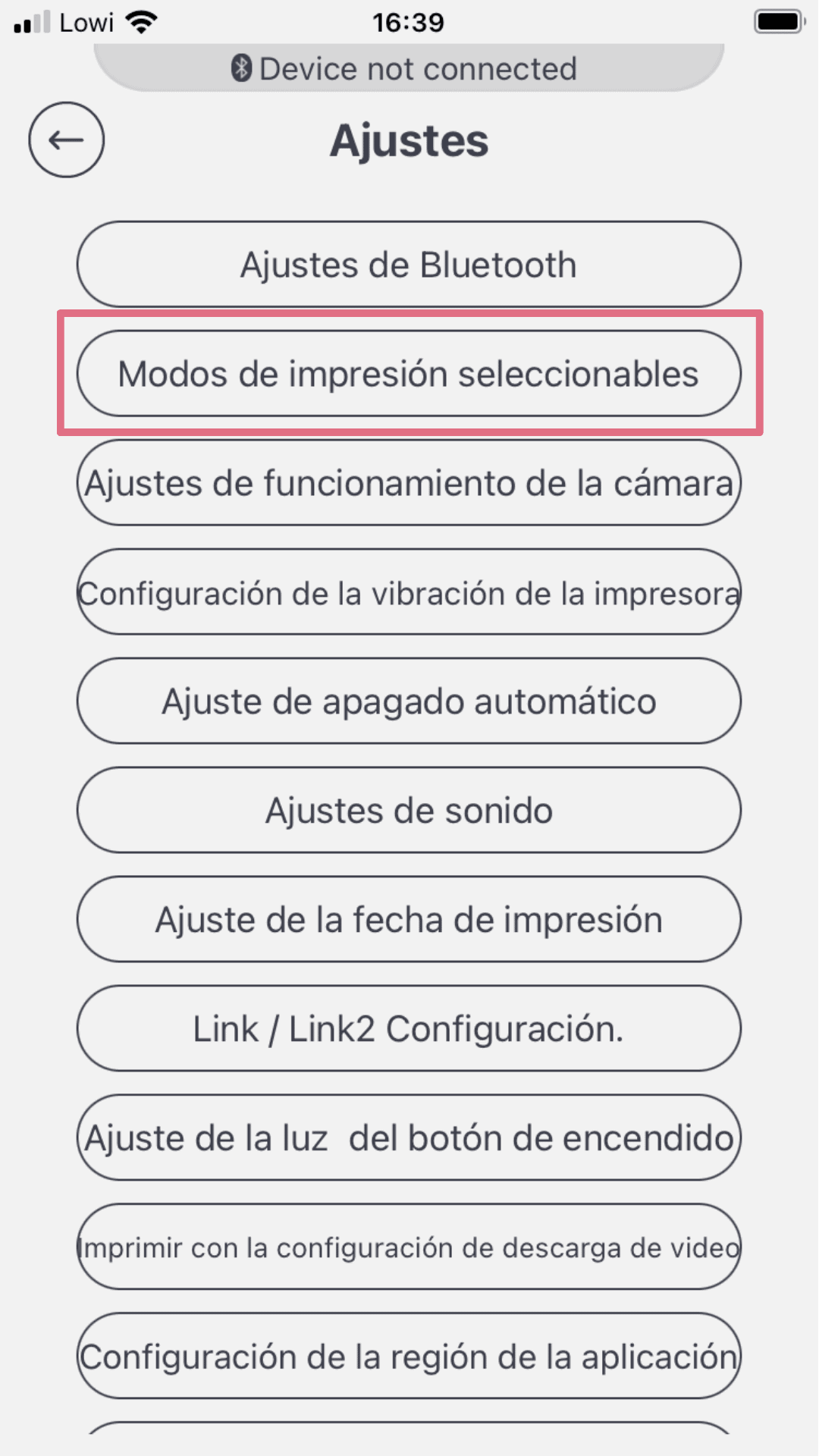 Step 2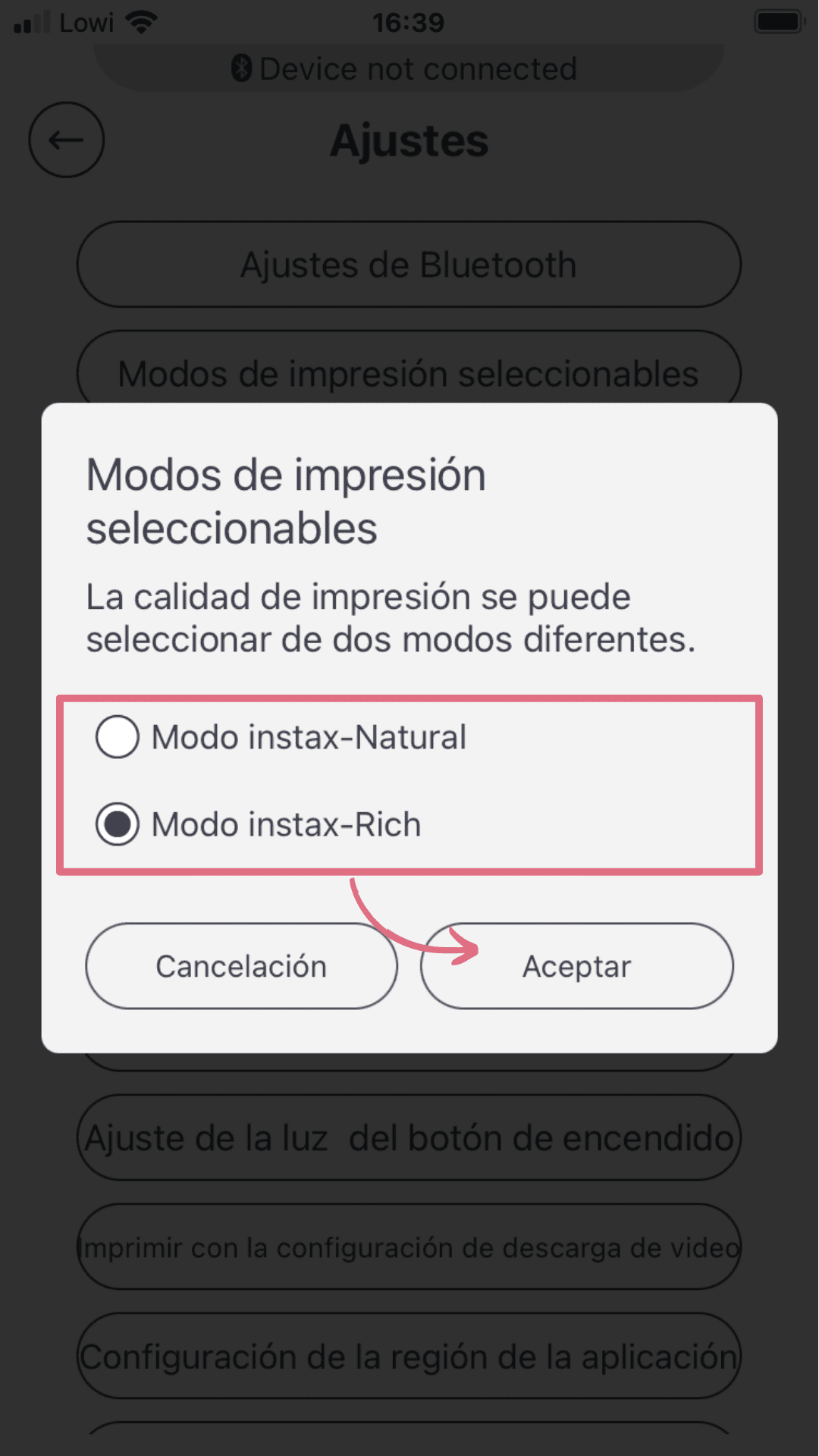 Step 3
Another feature my daughter is excited about is the compatibility test.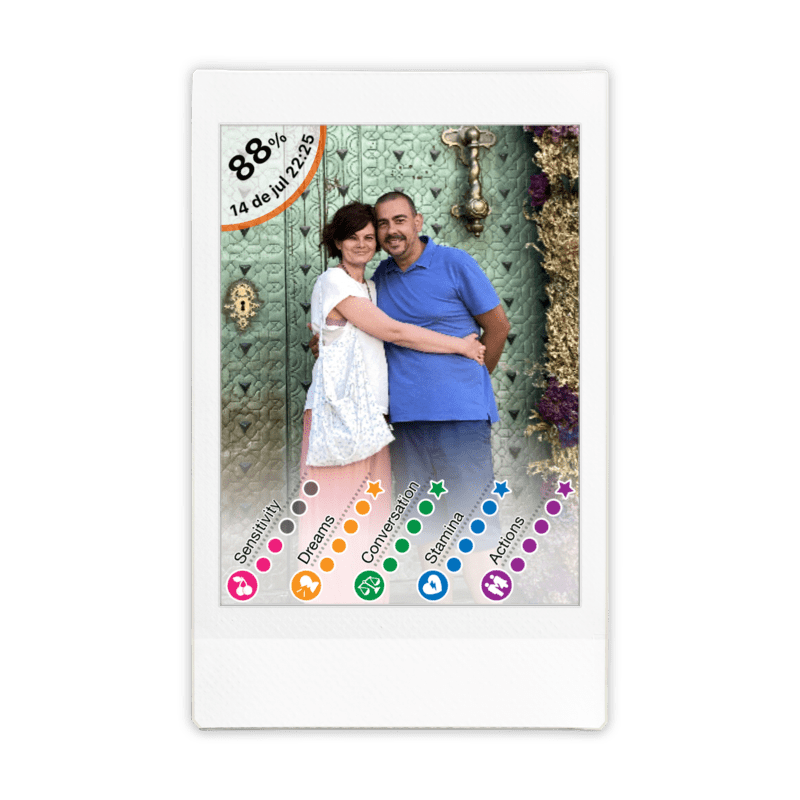 compatibility test
I recognize that it gives a lot of play, for a meeting of friends, a party, to break the ice between people who have just met, etc.
A photo of the two people who are going to participate in the game or one of each one is chosen. The application first launches a round of questions to one of the participants and then to the other.
Once you have answered all of them, you press print and the photo shows the degree of compatibility and the points on which you have agreed. It's a lot of fun and the memory remains (who knows if from a first date, for example 😜) .
Then there is the possibility of recording a QR code on the printed photo, so the person who receives it can find something more than a photo that will be permanent over time.
You can receive a video, a song, etc. This QR code data lasts up to 2 years, although it can be saved on the smartphone.
If we compare it with the instant cameras that have come back into fashion, this printer has added benefits. And it is that you can choose the photo that you like the most, with the camera you take the photo and what comes out comes out (which is not always a success 😅).
Also, with the Instax mini Link 2, you can edit it, add tons of stickers, frames and other drawings to it.
Things that I do not like
Call me a maniac, but continuously showing my location doesn't excite me, and for the printer to connect via Bluetooth, location has to be enabled. I don't like this point.
I recognize that the function instaxAiRTM (which is one of the major innovations over its predecessor the Instax Mini Link) I'm not thrilled, I don't think it's something I'm going to use much. However, my daughter has freaked out, and a lot. Will it be the age? 🤔
The motion-activated functions, such as to reprint, or to zoom in or out, it's not that I don't like them, it's that although they are practical, I forget about them.
Either I write a cheat sheet behind the printer and goodbye aesthetics or I would have to start looking each time how to move the printer to activate its functions. This is so, 😆 I'm the queen of forgetfulness.
Instax Mini Link 2 User Manual
If you need to consult the user manual of this Instax printer, you can download it here.
Instax Mini Link 2 Price
The Instax Mini Link 2 has a retail price of €129.00, although depending on the color there may be price variations depending on the offers.
You can find it on Amazon in color: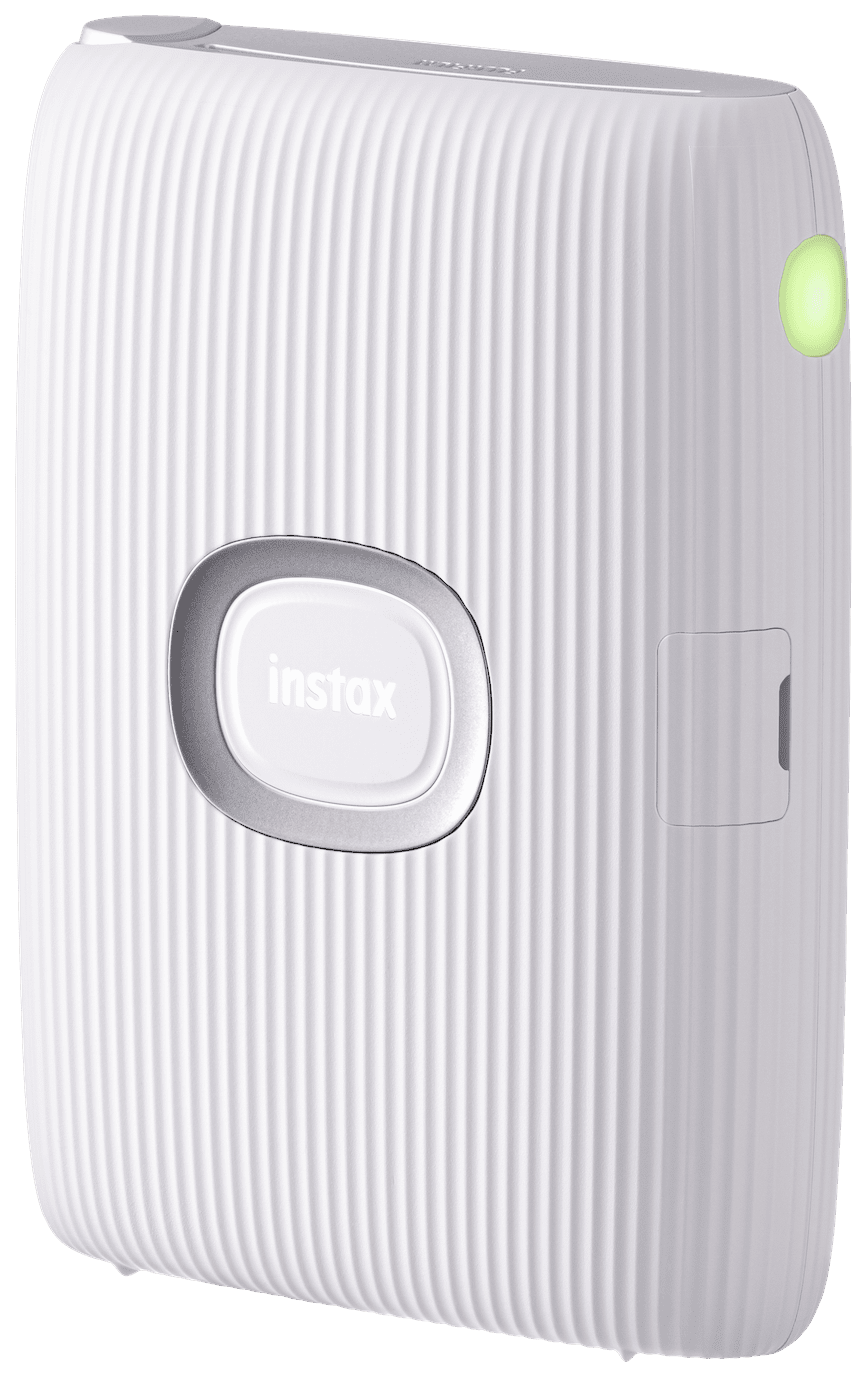 White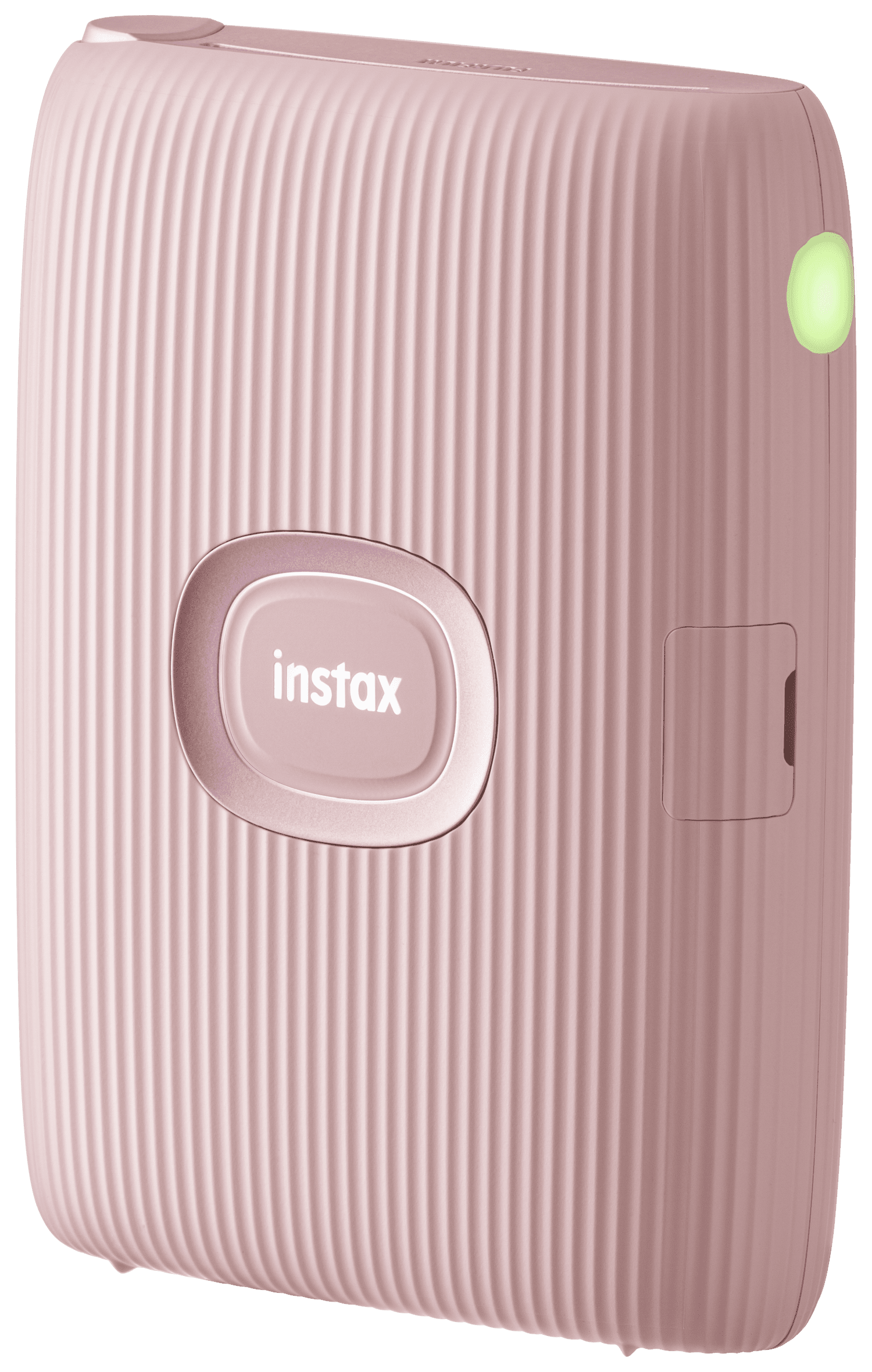 Pink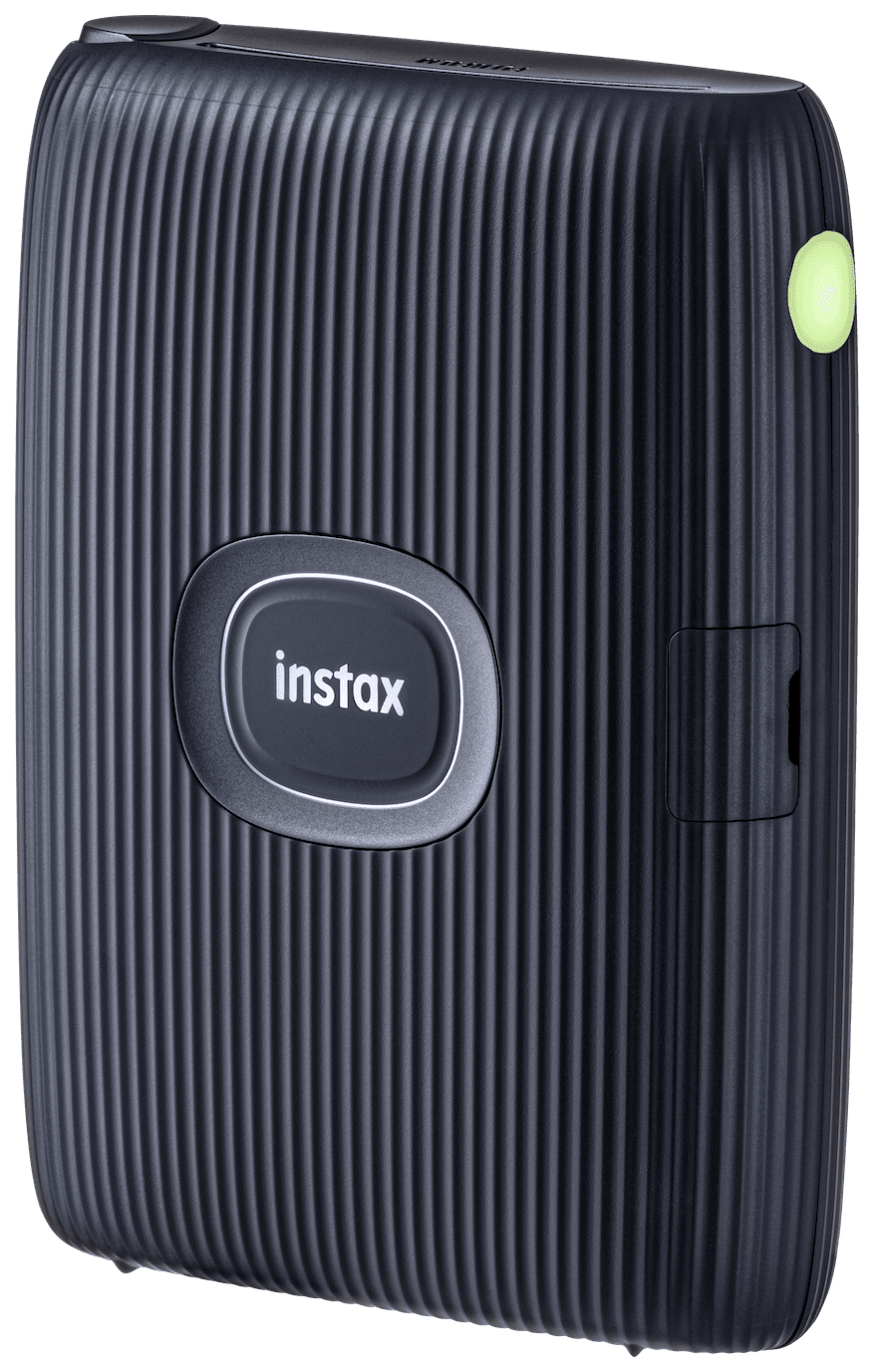 Blue
Accessories
Perhaps you are thinking of giving this printer as a gift, or something that excites someone who already has it and who enjoys it a lot. That's why I'm going to show you some products to give away or accompany with the instax mini Link 2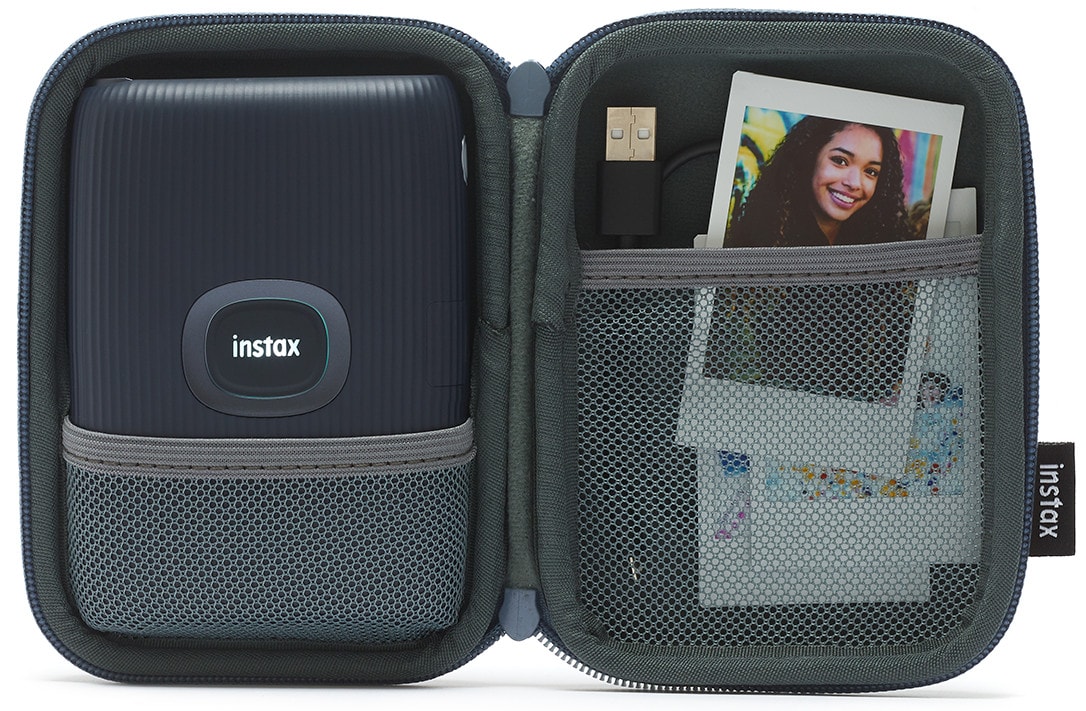 Maybe all these creative options aren't worth it because the image size doesn't suit you, which I fully understand. Depending on what you want the printed photos for, they may be too small.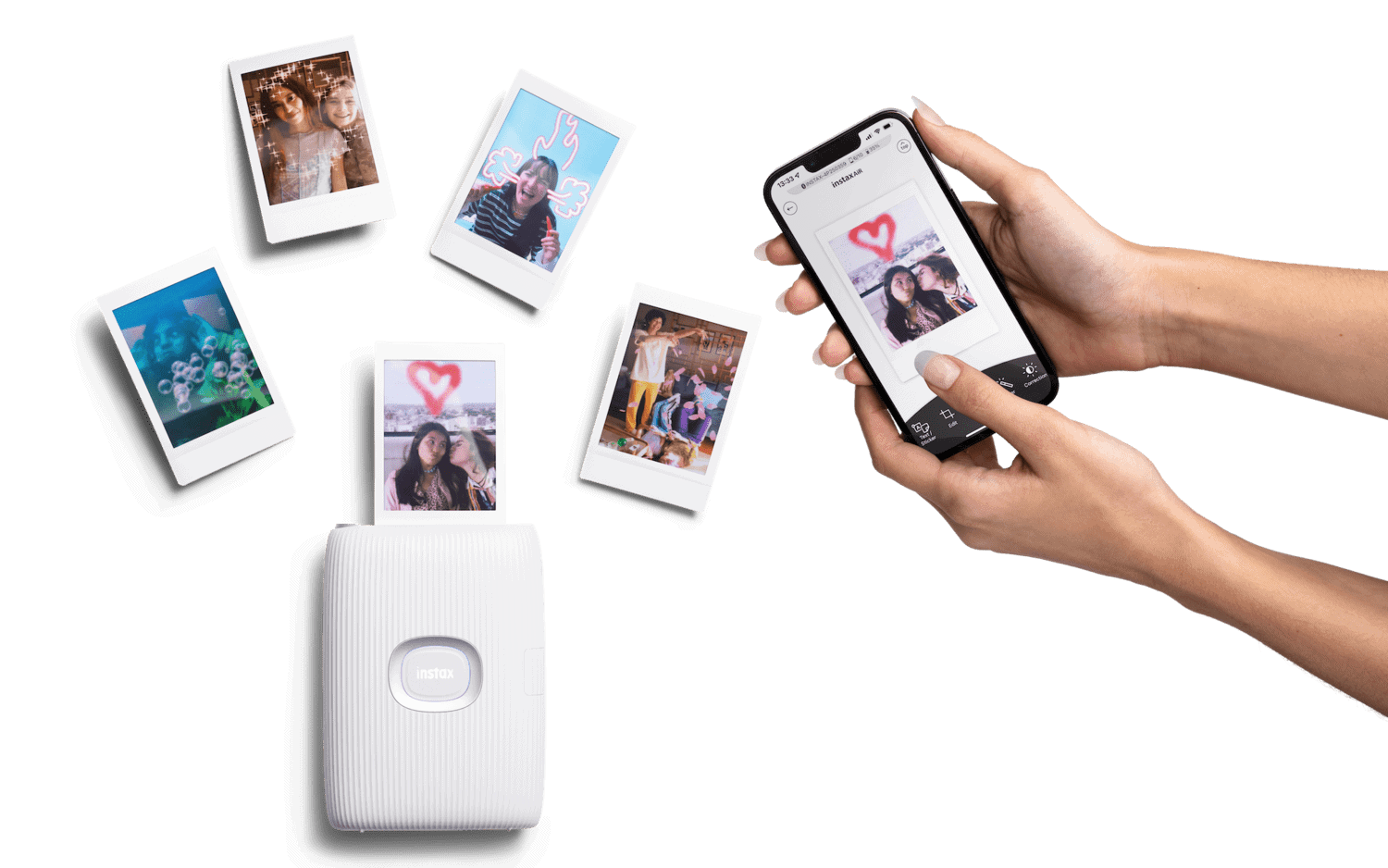 Photos printed with the Fuji Instax Mini Link 2
Luckily, Fuji has a solution, it's the Instax Link Wide.
If yours is the classic, you just want to print and that's it, and all these extra options are left over, don't miss our recommendations for photo printers, you will surely find the perfect one for you.
But if you are one of those creative minds that can't stop inventing, surely this printer has conquered you, right? As if you are looking for an original gift.
It's camera, printer, editor and toy all in one 😉
Did you find this review useful? Don't keep it! Share it among your contacts, you may be doing someone a favor 😊 And I will be eternally grateful.