Can you imagine a spectacular action camera the size of a thumb and weighing less than 30g? Do you seem to dream high? Well, dreams sometimes come true, this time with the Insta 360 GO 2
Let's see if this camera is your ideal companion for adventures, what it offers you and what we like least about it.
Ideal user of the insta 360 GO 2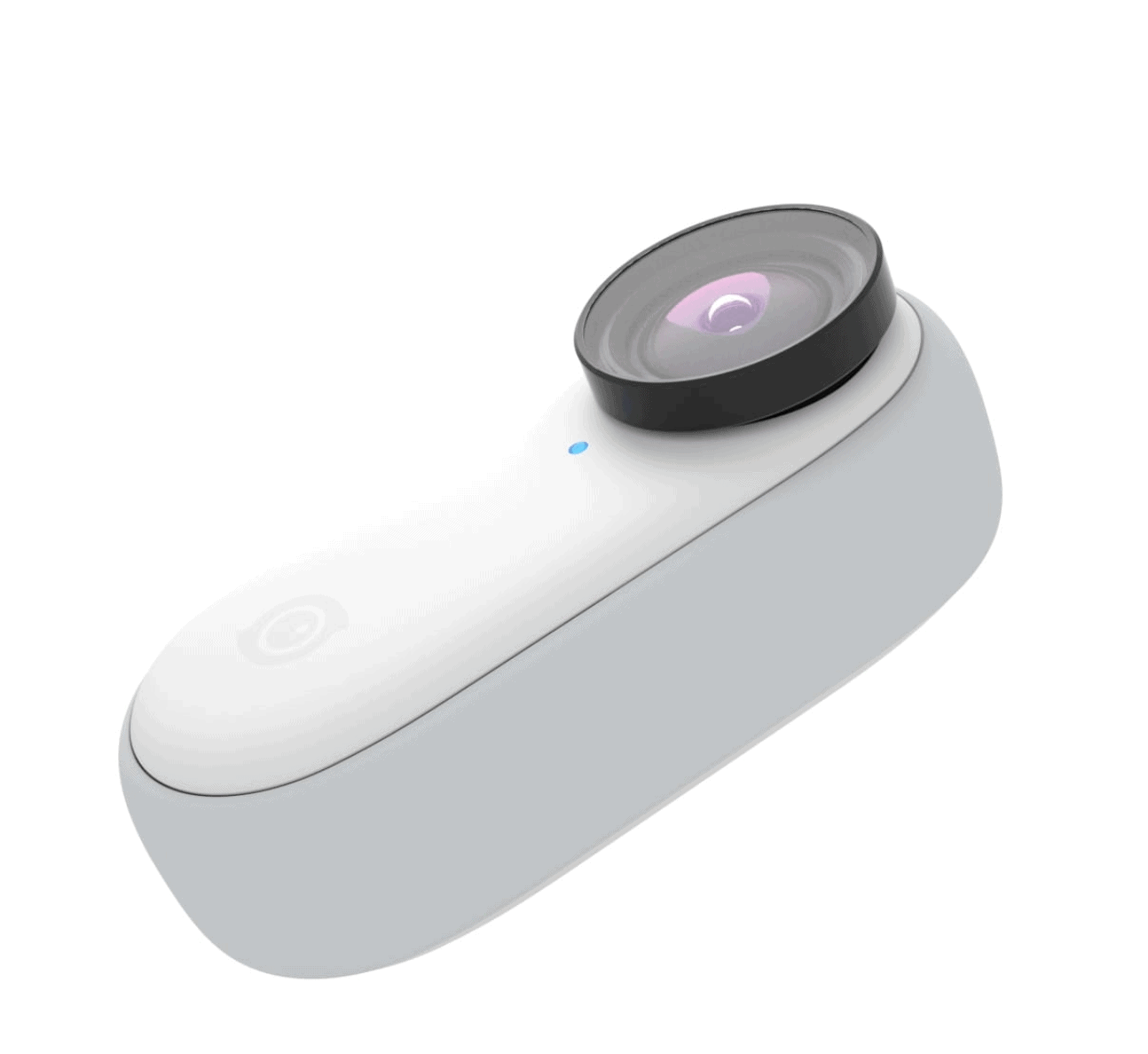 This camera is so versatile that it has a wide range of potential users.
It is true that it is not the most suitable camera if you have no idea where to start with a camera, or how to make videos. More than anything because it is not cheap, and to experiment, test, give to children, etc., there are very cheap action cameras.
But it is for you if you practice adventure sports and want to record yourself, if you create content for social networks, are a vlogger or take online courses or tutorials, for example.
If you are looking for a quality, comfortable, small, lightweight, submersible action camera, with advanced video modes, to accompany you in your physical and/or creative madness, without a doubt, this camera is for you.
Features of insta 360 GO 2
It is a very small and light action camera that has all these features: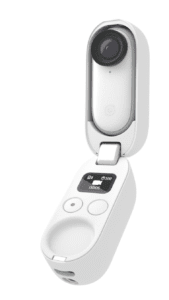 Insta 360 GO 2 in charging case 1/2.3″ sensorWater resistant up to 4m without the need for an additional caseFlowState stabilizationVideo recording 1440p 50fpsHands freeSlow motionRemote control up to 10mPreview on your smartphone via WiFiEditing Automatic with thematic templatesShutter speed: 1/8000s- 120sISO: ISO 100-3200Focal Length (35mm Equivalent): 11.24mmCharge Time: 35 minutesBattery Life: Up to 150 minutes when used with casePhoto Modes: Standard Photos, Time Lapse Photos, Starlapse, Night ModeVideo Modes: Standard Video , Pro Video, HDR Video, Timelapse, TimeShift (Hyperlapse), Slow Motion Aspect ratios 16:9, 9:16 or 1:1, to perfectly fit your social media posts Weight: 26.5g Size: 52.9 x 23 .6×20.7mm
Pros and cons

Between the advantages of the insta 360 GO 2 include: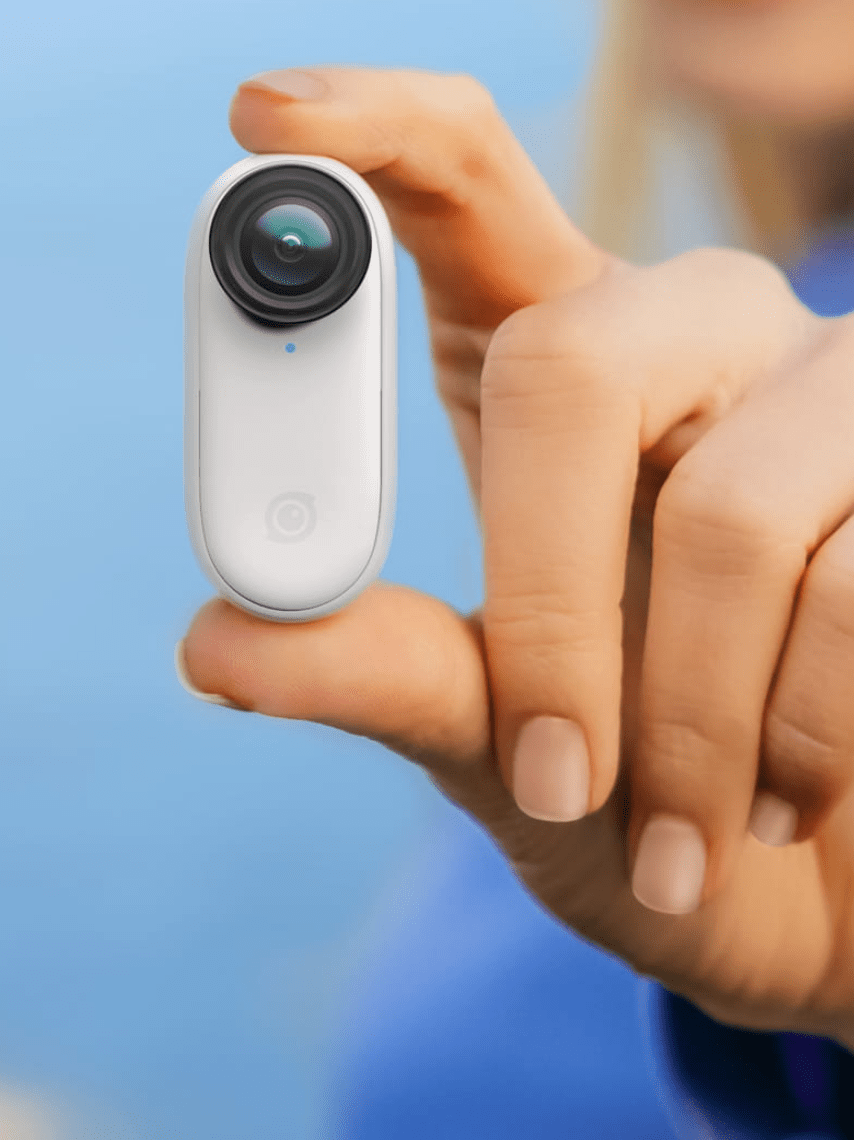 Weight and size, hard to beat Its sensor is the same size as that of the GoPro Hero8 You can put it on your shirt with the magnetic pendant and record hands-free Very good stabilization system Levels the horizon It has a charging case that serves both to store, charge the battery or to use as a tripod You can create a sticker to your liking to customize the cameraThe charging case becomes a tripod Screen on the charging case to see all the informationLens protector, if it breaks you can easily change it or add an ND filterPossibility of video recording HDRVarious fields of viewRAW photo format
As you can see, it has quite a few strong points. She is as small as a bully 😉

Of course you also have some drawbacks
Fixed battery, you cannot replace it with a spare Battery life without the case is limited, only 30 minutes Cannot be used as a webcam Videos with a maximum duration of 30 minutes Limited memory of 32GB Dissipates heat from the back, if you carry it on your chest and it is very hot, it can be annoyingThe accessories of the previous model are not compatible due to the change in size
It couldn't be perfect, right?
insta 360 GO 2 price
The insta 360 GO 2 currently costs €319.99 on Amazon
Accessories
These are the accessories that come in the insta 360 GO 2 box:

Accessories that come with the insta 360 GO 2 box
In addition, you can purchase separately the mounting kit to place it anywhere you can imagine or the set of ND filters to balance excess contrast on the sunniest days.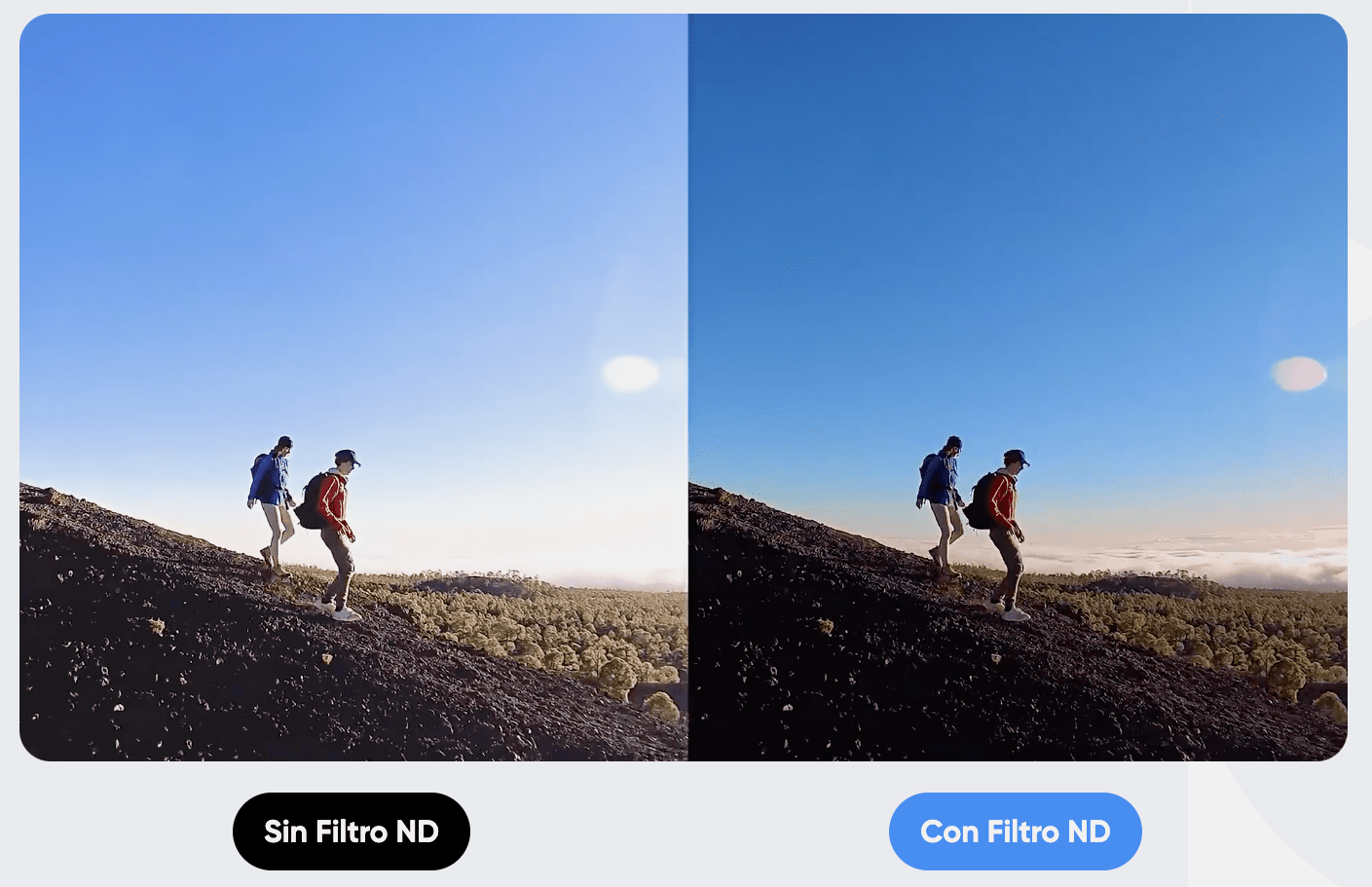 Insta 360 GO vs GO 2
Compared to its predecessor the Insta 360 go, the Insta 360 GO 2 is roughly the same weight and slightly larger in size, but offers significant improvements that the previous model didn't include:
New screen to see battery information, shooting mode, etc. Improves video resolutionAllows video editing without the need to download to the mobileComes with the pivoting adhesive base support that you can stick and take off as many times as you want simply by moistening it and that you can also use as a selfie stickIt has a higher battery capacityIt has a USB port -C Larger storage 24p cinema mode
On the other hand, the operating temperature has changed, if the previous model was -10º, in this one it is lower (0º C). So if you are going to use it in the snow and the like, you may not be so interested in the superior model.
Video made with an insta 360 GO 2
I leave you with a video recorded with the insta 360 GO 2, because there is nothing better than seeing what it is capable of doing.
Did you like it? Did you find it interesting? Or maybe you have already tried it? Leave us your comment below ⬇️⬇️⬇️ And… of course! You can send the article to your colleague who you know will love it! 😉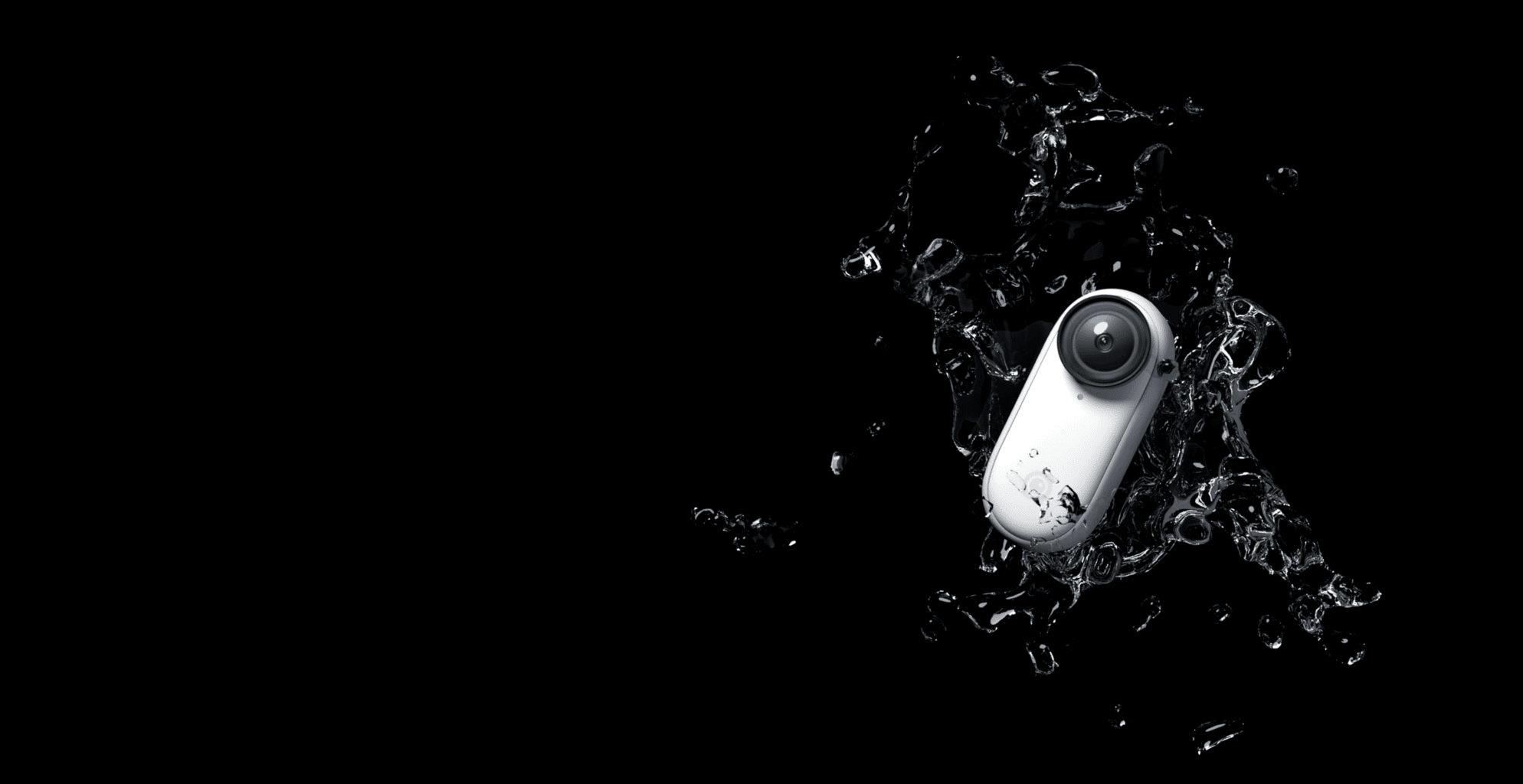 Editorial Team Verdict
OUR OPINION
The Insta 360 GO 2 is a very small and extremely light action camera with which you can record videos or take screenshots. With advanced modes, excellent quality and infinite possibilities when using it thanks to its different accessories, it is an opportunity to use it as a sports camera, underwater, to create content on social networks or for vloggers.
👍 Lights
Size and weight
Stabilization
Accessories
RAW format
👎 Shadows
fixed battery
little autonomy