HR Document Template Software: Paper work in form of contracts, official letters, company notices, reports, etc. are part of every functional organization.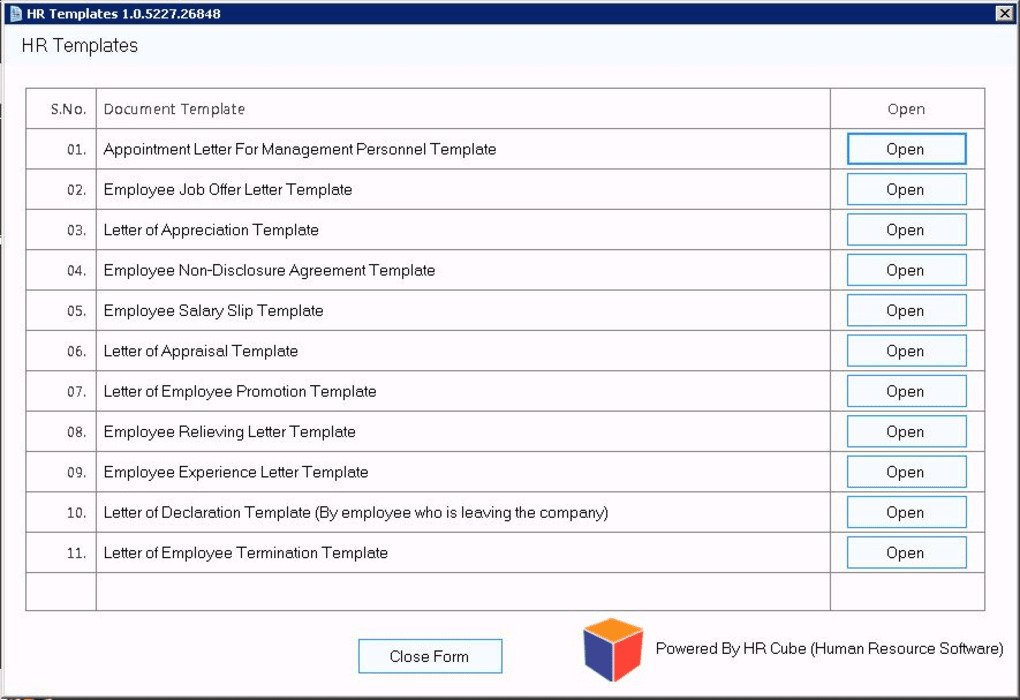 The management of such documents includes:
Creation of Documents in form of soft copy or hard copy,
Transaction of documents within & outside the organization,
Keeping history of all transactions that were made for each official document.
Since all official documents represents the legally challengeable entity, there is utmost need that document must be prepared in well formatted manner with the inclusion of technical language and expressions.
At Kalosoft Systems, along with providing software solution on HRIS, we also wanted to provide a helping software that should contain office documents templates, in a format which must outline the basic structure of document and should have scope for editing so that user can customize the documents according to rules and policies of the company.
Templates You Can Find In the Software
Presently, following document templates are available in our software:
Appointment Letter for Management Personnel
Employee Job Offer Letter
Letter of Appreciation
Employee Non-Disclosure Agreement
Employee Salary Slip
Letter of Appraisal
Letter of Employee Promotion
Employee Relieving Letter
Employee Experience Letter
Letter of Declaration (For Employee who is leaving the organization)
Letter of Employee Termination
The above list is of basic documents that are used in companies of almost every domain.
The templates that are provided are designed by analyzing the basic and common needs of many organizations. Simple download & install the software and run it to open each document in an editable word format.
More templates are continuously being designed and will soon be available for you. Keep in tune with our website for more useful document templates.
Download HR Document Template Software
Download now