Luckily, there is a way to avoid seeing certain people's posts in the news feed or feed without having to remove them from friends, nor do you need to block them. For this it is enough with let of continue to the person in question Facebook and getting it is something too easy, both on mobile devices and on computers.
Differences between unfollowing someone and unfriending
There is a clear difference between unfollowing someone on Facebook and unfriending them. When we unfollow someone, we can continue to be friends with this person, only we will not see their posts in the feed or in the news (as soon as we open the social network).
Instead, if we stop being friends, we remove you from our friends list and depending on your privacy settings, we may not be able to see everything you post. Additionally, if we stop following someone, this person will not know at any time that we have done so.
Unfollow someone from their profile
The easiest way is just entering the profile of the person we want to stop following. At the top of this person's profile, next to the Messages button, we will click on Following.
A small menu will appear where it gives us the option to add it as a Favorite or Unfollow, we will choose the second.
Let's remember that that person does not find out in any way that we have stopped following them. On the other hand, if we remove her from friends, at some point she will notice, although she does not notify it either.
From a mobile device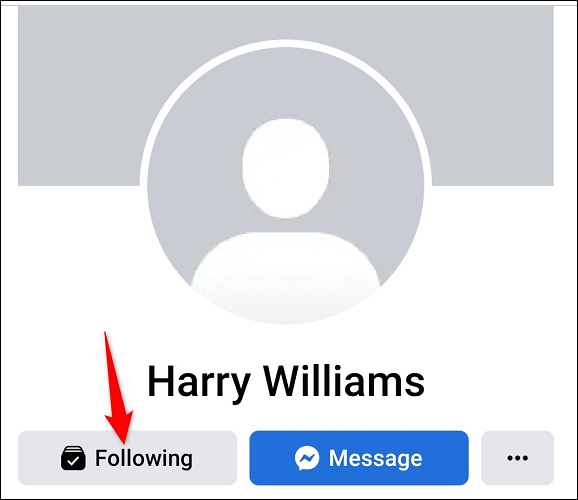 From any mobile device, whether iPhone or Android, that has the Facebook app, the process is similar. We will have to enter the profile of the person we want to stop following and just below the name will be the Following button.
Once we click on this button, we will see at the bottom of the screen the option to stop following it, leave it as default or add it to favorites.
Unfollow from a post

It works quite similarly, let's pretend that we see the post of a person that we don't want to follow anymore, we don't want to see their posts anymore. Then we click or tap on the three ellipses that appear at the top right of the publication in question.
A new menu is displayed and we will see that one of those options is Unfollow (person's name). On both PC and mobile devices, the process is the same.