Sign a Word document it is something quite simple. We don't mean to add our name to the end of it; instead we are going to use a digital certificate and add a signature which will add a professional touch. In addition, we do not leave open the possibility of counterfeiting.
Getting a Word document signed with a certified signature is as simple as signing a PDF file. All we have to do is follow the steps outlined below.
Sign a Word document
The first thing we will have to do is open Windows Explorer and go to C:\Program Files (x86)\Microsoft Office\root\ or C:\Program Files\Microsoft Office\root\Office16 if we have the version of Office 64 bit.
We will scroll down until we find a file called "SELFCERT" we will have to double click on it.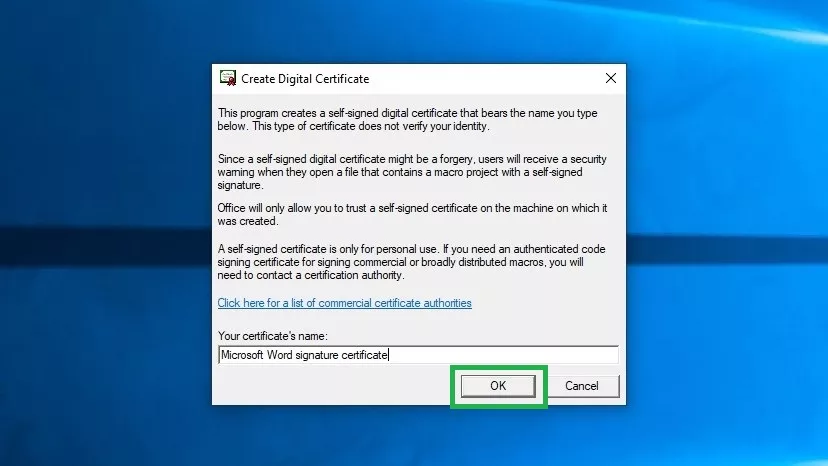 A new window will appear that will say "Create digital certificate". Here we will have to write a name for our certificate and we will click on "Accept".
We can see a "SelfCert Success" dialog box, we will click "OK" again.
Next, we will have to open the Word document that we want to sign as we would normally do. We go to the "Insert" tab at the top and we are going to select "Signature line".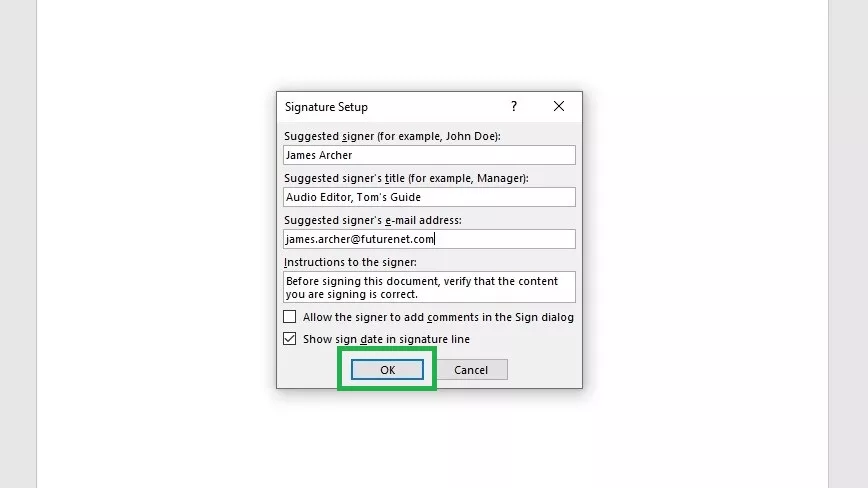 Here we will have to add the information that we would like to see in the signature, such as our name, position, contact information, etc. Once everything is complete, we click on "OK".
We will see that a black line appears in the document, we will have to right click on it and among all these options we will choose "Sign".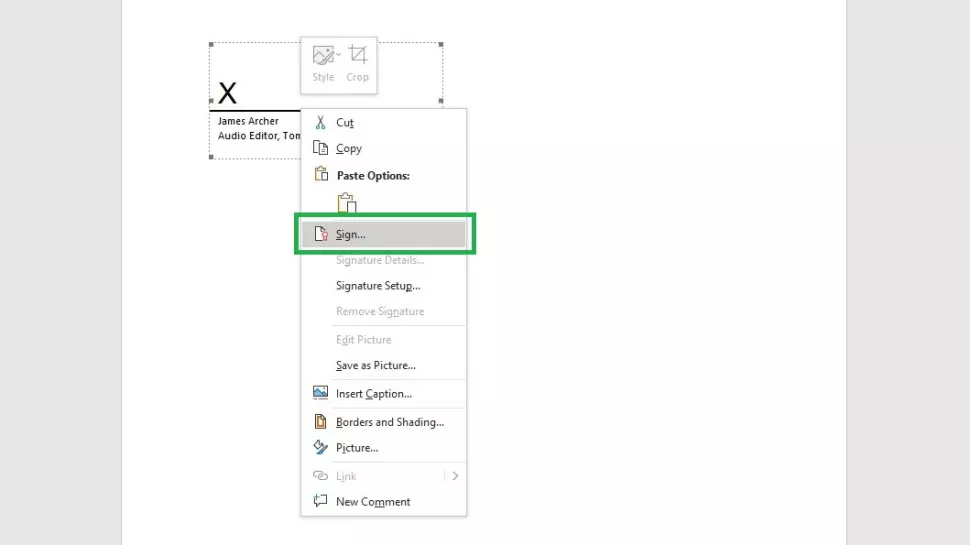 Here we are going to have a couple of options: we can write our name next to the "X" or choose an image from "Select image" to be able to add a handwritten digital image. Regardless of the option we choose, to finish, we will click on "Sign".
In turn, we must consider that our digital certificate is already selected at the bottom of this dialog box; which confirms that our firm is backed by it.
If a dialog box appears notifying us that the certificate cannot be verified, we will still have to click "Yes" to sign the document.
In this way we have managed to sign the Word document and it will be saved as "final", which means that any edition we make to this document will eliminate the signature. Obviously, we can add it again by repeating the steps mentioned above.