We turn on our computer for the first time and notice that on the desktop we have icons like "This Computer" or "Recycle Bin". All of these icons can be removed at any time; if this is your case and you want restore desktop icons that are missing in Windows 11we have prepared a very detailed guide with two methods so that you can easily achieve it.
Restore all system icons on the Windows 11 desktop
There are a few methods to get to the "Desktop Icon Settings" window, which is the one that takes care of the system icons that we can see on the desktop.
The easiest is using the start menu. For this we are going to start by clicking on the "Start" button and we will write "Desktop icon configuration", in the search bar, now we will have to click on "Open" in the right panel or directly click on "Themes and related settings.
Although, the result we get is not "Desktop icon settings", but rather "Themes and related settings". Actually, there is no problem; The Themes window is where the icon-related settings are located.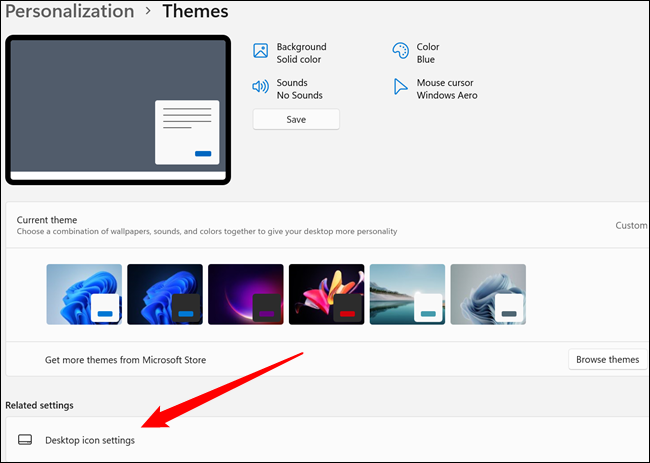 Another option to get to the Themes window is to go to Settings, then Personalization, and finally Themes.
Once we are in the Themes window we will have to go to the bottom and look for the "Related settings" section and we will have to click on "Desktop icon settings".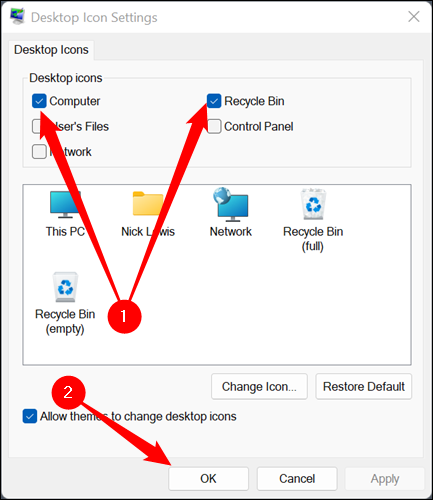 The icon configuration options are few. The only thing we will have to do is check the boxes of the icons that we want to put on the desktop, then we will have to click on "OK".
We can also choose to show or hide icons for My Computer, Recycle Bin, User Files Folder, Control Panel and Network.
Recover all icons in Windows 11
In case all the icons are missing from our desktop, the way to fix it is quite easy. We will have to right click with the mouse in a blank space, then we pass the mouse over "View" and we finish by clicking on "Show desktop icons".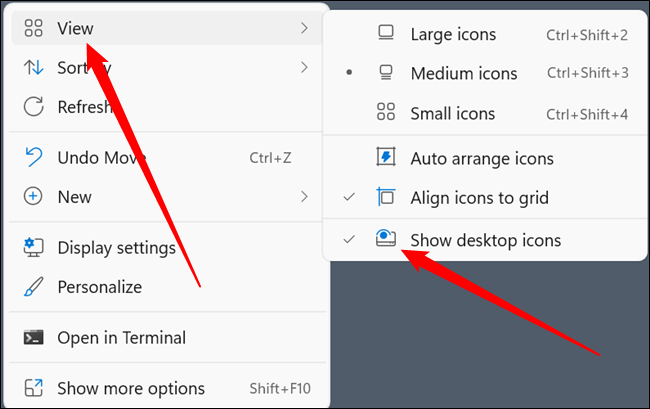 In case this doesn't work, the only explanation is that the icons were deleted and are possibly in the recycle bin. This means that it is possible to recover them. However, in case they were deleted, the only option will be to place them manually.