We cannot deny that the new Microsoft operating system has a really impressive visual aspect. However, the language switcher messes things up a bit on the taskbar. Many users, including myself, prefer remove language switcher from taskbar of Windows 11.
It is very unlikely that we will need to change languages, we generally use Spanish all the time. Also, this removes "quick access" from the taskbar, it doesn't remove the option itself. Which means that at any time from Configuration we can change the language of the operating system without any problem.
Remove the language switcher from the Windows 11 taskbar
The first thing we will have to do is add a main language to Windows 11. For this we are going to press "Windows + i" to access the operating system settings. From here, we go to Time and language > Language and region.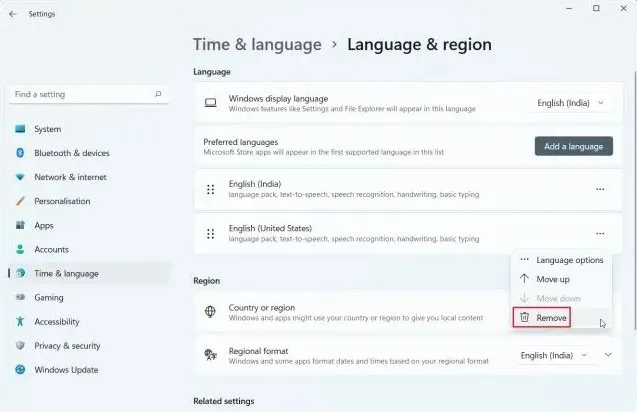 In this section we will have to make sure that only the main language is available. If we have more than one language we will have to eliminate them. How? We click on the three points to the right of it and choose "Delete".
In this simple way we can remove the language switcher in Windows 11.
Change writing settings and language bar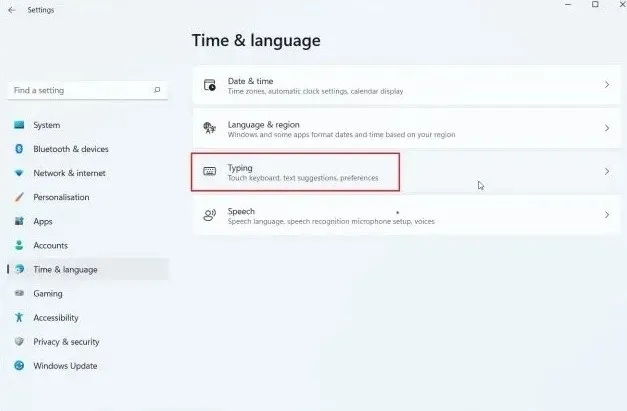 In case the previous method does not work, we will have to return to the "Time and language" menu and open "Write".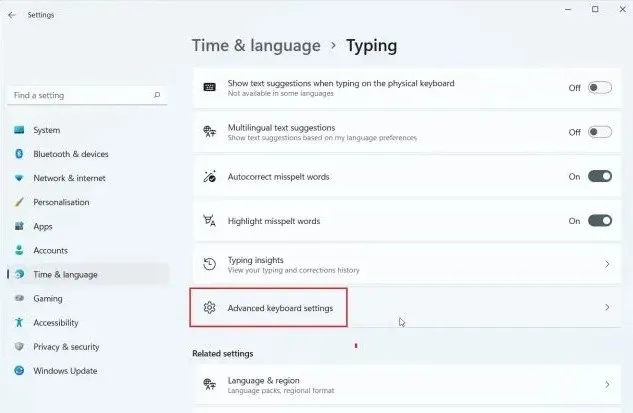 Next, we will click on "Advanced keyboard settings".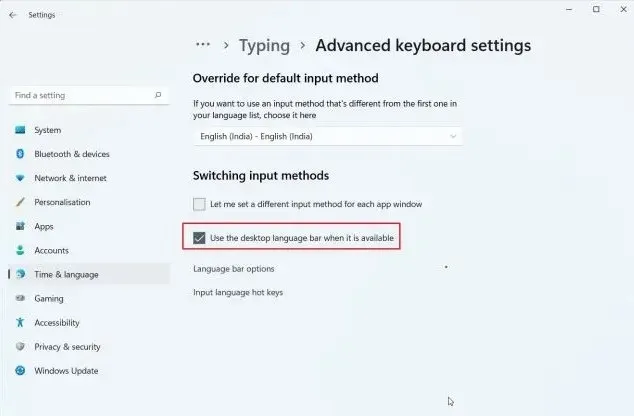 After this we will have to enable the checkbox for "Use the desktop language bar when available". This will remove the language switcher from the taskbar, but we will need to modify another setting in order to disable the floating language bar.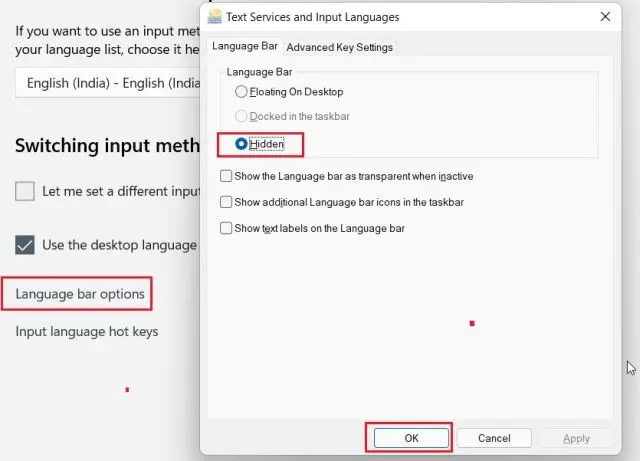 Underneath, we are going to find "Language bar options". We will click on this option to open a window. Here we will choose "Hidden" and then we will click "OK". This way, the language switcher will disappear from the taskbar.