It is very easy to take a screenshot on any mobile device. However, what many people find a bit difficult is record screen on iPhone 11 Pro and Pro Max It can? Do I need to download any application? It is totally possible to record the screen with and without audio and no, you do not need to download anything at all.
Enable the option to record the screen in iPhone 11
In order to record the screen on iPhone 11, the first thing we will have to do is activate a special "Screen Recording" button that is located in the Control Center, where the other shortcuts are. We can access it by sliding down from the top right of the screen.
First we will have to enable the option from Settings.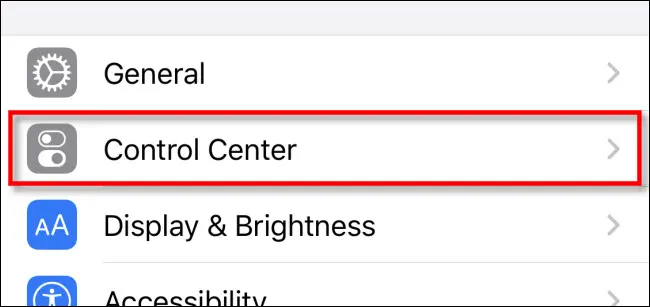 Then we go to Control Center.
In the settings part of Control Center, scroll down to "More Controls" and tap on "Screen Recording" which has a plus sign on the left side.
The "Screen Recording" option will be moved to the "Included Controls" list. We can click and drag items in this list to change the layout on the Control Center screen. When we have everything organized, we simply leave Settings.
Starting to record on iOS
Now comes the easiest part. We're going to swipe down from the top right corner of the screen, near the battery icon.
Once we do, we will be able to see the screen recording icon, which will be a thin circle with another filled circle in the center. To record without audio, we press it once, to record with audio, we will keep it pressed.
If we leave the screen recording button pressed for a moment, we can see that a pop-up window appears. If we want to record with audio, we will press the icon in the form of a microphone until it turns red and says "Microphone on". Then we are simply going to press "Start recording".
A three-second countdown will start and when it's done, the screen recording button in Control Center will turn red, we'll also notice it in the top left corner. From this moment, everything will start to be recorded on the screen.
When we want to stop recording, we simply slide the control center and click on the recording icon again, a pop-up window will appear asking us to confirm that we want to stop recording; the resulting file will be saved in the Photos app.