Find cheap gasoline can be something quite simple Google Maps. We know that when we travel or even while we are on our daily commute, finding a service station that offers us low prices can be difficult.
However, Google Maps comes to the rescue with an interesting function that was added relatively recently and that allows us to find nearby gas stations and see updated prices. In this way, consider whether it is worth going towards it or looking for an alternative.
We can even find more details by giving Google Maps a 3D effect, which will allow us to locate ourselves more precisely. If we are traveling or on vacation and we don't know the exact location, we can know our current location and make a decision based on it. The Google app is just great!
Find the cheapest gasoline with Google Maps
The first thing we will have to do is open the Google Maps application or website, then we will search for "Gasoline near me" or directly press the shortcut to "Gasoline".
Something very positive about Google Maps is that it allows us to see gasoline prices on the same map, so there is no need to go into the details unless we are interested in the proposal. We can scroll to see all the cards from the bottom.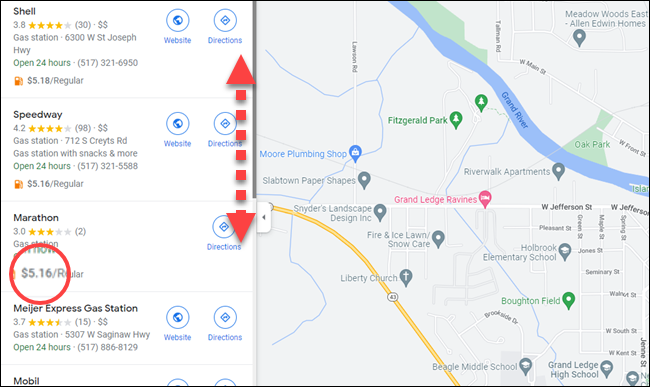 On the web, gas prices appear with the results in the sidebar. We can scroll through the list to see all these prices and what kind of gasoline it is.
And basically that's all, it is a very useful addition to Google Maps that can help us save a huge amount of time, especially if we are on vacation away from home. We even have different applications that will help us delve deeper into this topic, providing us with more data and useful information about prices, apps like GasBuddy are a great example.
Remember that if you still have any kind of doubt about it, you can leave it in the comment box below and we will be happy to help you in any way we can.