"Personal goals", says the teacher, "must be met. Goals that are not met generate frustration, and a frustrated user will be a user who does not make an effort and who is very likely to abandon the activity".
(8-7-2022). Sports training professionals find themselves on numerous occasions with the problem of user demotivation. Yolanda Moreno specialist in Sports Psychology, university professor and CEO of the website EnZona.es, offers several recommendations.
Yolanda Moreno is a specialist in Sports Psychology and has more than 20 years of experience. She trains athletes psychologically and trains and advises coaches and parents of athletes. She also teaches the subject of Sports Psychology in the Physical Activity and Sports Sciences degree at the Catholic University of Valencia. In addition, she has her website, EnZona.es.
Moreno explains that the main reasons why people tend to be demotivated when exercising is "when they think they are not going to achieve their goal, or when it is too far away for them".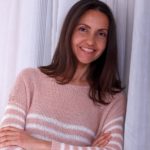 "Personal goals," he says, "must be achievable. Goals that are not met generate frustrationand a frustrated user will be a user who does not make an effort and who is very likely to abandon the activity".
In these situations, the role that the personal or group technician/trainer can play to engage users in physical exercise should be analyzed. The specialist confirms that these "have a fundamental task. If the professional knows what the user's objective is, she can help him adjust those goals so that they are realistic and we have more guarantees of compliance ".
He adds that, "sometimes, the user's goals are very ambitious and to meet them we will need too much time. And too much time without the satisfaction of an achieved goal is dangerous for motivation.
Tools
Personal and technical trainers can use tools to motivate and try to keep the user from giving up.
For example, Moreno proposes, "it can help establish, together with the user, a program of goals that includes short-term objectives that can be met quickly so that the effort made by the user is rewarded. If your effort is rewarded, it will be perpetuated over time. If, on the other hand, the work done has no reward, it will be diluted over time".
Another recommendation is to "be able to adjust the exercises to the performance level of each user. So that all of them have the opportunity to feel competent in training".
Likewise, Moreno advises "having fluid communication with the user to find out what difficulties they have to face in order to train. In this way, you can provide him with training options in his daily life that allow him to continue fighting for his goal and not give up."
Other tips and recommendations
The teacher emphasizes to training professionals that "on many occasions, the user's attention is fundamentally focused on the goal they want to achieve. It is important to have goals, as we have said; and be able to achieve them. But leaving all our attention on something as intangible as a goal is risky because sometimes it is met within the expected time frame, but other times it resists us".
"From my point of view", he continues, "it is very important that the user trains in a conscious way, paying attention to his body, so that he is not 'far' from it. We can train and think about a thousand things and so our attention is very far from what we are doing. But if we train in a conscious way, with full attention to what we are doing, the training will be more efficient and it will also be easier for us to identify those small advances that bring us closer to the goal", concludes Yolanda Moreno.
More information at EnZona.es
---