The city, Princess of Asturias Award for Concord in 2019, coordinates an aid program to care for the thousands of displaced people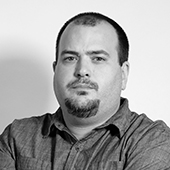 Gdansk is a Polish city located on the Baltic coast, the country's largest port. A strategic place that was German in the last century, a Free City as a consequence of the First World War, Nazi due to the occupation of 1939 and later Polish after the second and bloody global conflict. A city of half a million inhabitants, proud of having become the symbol in the fight against totalitarianism – the Solidarity union emerged in its shipyards, key to the overthrow of the communist government in 1989 – and of its open and generous character.
Some virtues that its neighbors have demonstrated again with the war in Ukraine. They have turned to their neighbors to the east, those thousands of displaced people who have left everything fleeing from the unreason of war. "We cannot tolerate aggression against the peaceful Ukrainian people and we must do whatever is necessary and whatever we can to support Ukraine," says Aleksandra Dulkiewicz, mayor of a city that received the Princess of Asturias Award for Concord in 2019. .
Gdansk has already begun to help the thousands of displaced people and the Ukrainians who are still in their country. He has experience doing it. Much of its 20,000 foreign neighbors are refugees from countries of the former Soviet Union. But that help has to be coordinated. For this reason, and in collaboration with the Gdansk Foundation, the city council is collecting "all requests for help and relating them to the offers provided by people and organizations." It has also created a portal to channel donations.
All the money that is collected, explains Dulkiewicz in a public letter, will be destined to the purchase of medicines for the youngest patients who are being treated in Lviv and Kiev. "We have already received a list of very specific medicines and other health equipment that are now in high demand," says the councillor. She also asks for financial aid for the successive waves of refugees arriving on the Baltic coast in the coming weeks. "I guarantee that every euro will be spent wisely and used to help Ukrainians," says Dulkiewicz.
"Help us help the Ukrainians!" exclaims the mayor, who has become the spokesperson for values ​​collected by the jury of the Princess of Asturias of Concord when she justified the award almost three years ago. "The history and the present of the city of Gdansk are an example of sensitivity to suffering, solidarity, defense of freedoms and human rights and extraordinary generosity," she said in an act more current than ever.