can do that
With the Fenix 7 Solar and Epix, Garmin is launching two new premium smartwatches. We reveal which features are particularly exciting and where you can order the smart watches at the best price.
Garmin Fenix 7 solar smart watch
With the Garmin Fenix 7 Solar, a new version of the popular Fenix series is now available – for the first time with a touchscreen. Fitness enthusiasts, (extreme) athletes and outdoor fans don't have to do without their usual features: the Fenix 7 Solar supports you with more than 60 sports apps, outdoor maps and functions such as the display of distance, recovery time, speeds and heart rate zones and altitude as well as calorie consumption, heart rate monitor, sleep duration, pedometer and general stress level.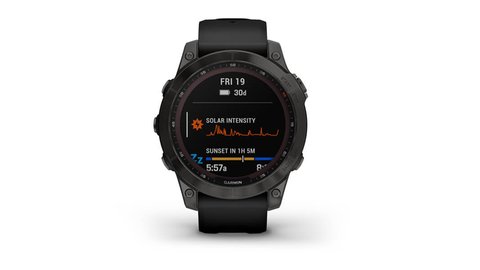 The solar panel has also been enlarged compared to the previous model Fenix 6, it brings additional battery life if there is enough sunlight. Another new highlight is the stamina function for runners and cyclists. Garmin's Fenix 7 Solar helps you track exactly how you get the most out of your training without overloading yourself. If you get into an emergency and need help, the smartwatch also has an automatic accident notification and can share your location via live tracking in an emergency. The price of the Garmin Fenix 7 Solar is 799.99 euros including shipping from Saturn.
Garmin Epix stainless steel smart watch
Alternatively, the Garmin Epix Smartwatch offers you the ideal wearable made of high-quality material. There are different models to choose from, such as those with a scratch-resistant sapphire glass or a titanium case. At Saturn you can get the basic model now for 899.99 euros including shipping. For the price you also get premium functions such as performance values for various sports, animated training or HIIT units. At the same time, you can automatically keep an eye on all important body values with the physiocheck. The premium smartwatch also comes up trumps when it comes to battery life: In pure smartwatch mode, the Garmin Epix lasts up to 16 days. You should be able to survive your next outdoor adventure without any problems. Anyone who is not only interested in the outdoors, fitness and sport also benefits from the sophisticated technology: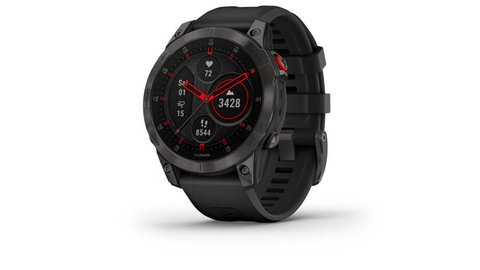 With the Garmin Epix you can seamlessly stream music to your headphones and start playlists from Spotify, Amazon Music or Deezer – without the need for a smartphone. Contactless payment also works with Garmin Pay and is worthwhile for anyone who wants to be even quicker at the checkout or simply doesn't want to have a wallet with them when jogging.
What is the difference between Fenix 7 & Epix?
The Garmin Fenix 7 Solar was primarily developed for the outdoor area and accordingly offers numerous features for outdoor activities and sports units. Functionally, the Garmin Epix hardly differs from the Fenix 7 Solar – but thanks to the high-resolution AMOLED display, it is particularly worthwhile for users who attach great importance to the touchscreen. In addition, the Garmin Epix can also be operated via integrated physical buttons.
You can find all other details about the two premium smartwatches directly on the corresponding product pages for the Garmin Fenix 7 Solar and Garmin Epix.