Who hasn't wanted to conquer the world? With the iPhone and iPad app "Conquest" this is now possible in an entertaining way. If you download the correct version, you save just under 5 euros and can use all features free of charge.
Anyone who likes nostalgic board games should really enjoy "Conquest (+ all maps)" for iPhone and iPad. The app or the game can best be compared with the "risk" we are familiar with.
Risk alternative for iPhone and iPad free of charge – 5 euros saved
You can play alone or with several players against randomly selected computer-controlled opponents – network games between friends over the Internet are possible. Attention: In the currently free version mentioned here, all maps (56) are already available and do not have to be activated by in-app purchase for 4.99. Therefore, ideally, use the link in the app download box or make sure to download the correct version:
"Conquest (+ all maps)" = the free version mentioned here with all maps. "Conquest" = also apparently free, but with cards that are subject to a charge.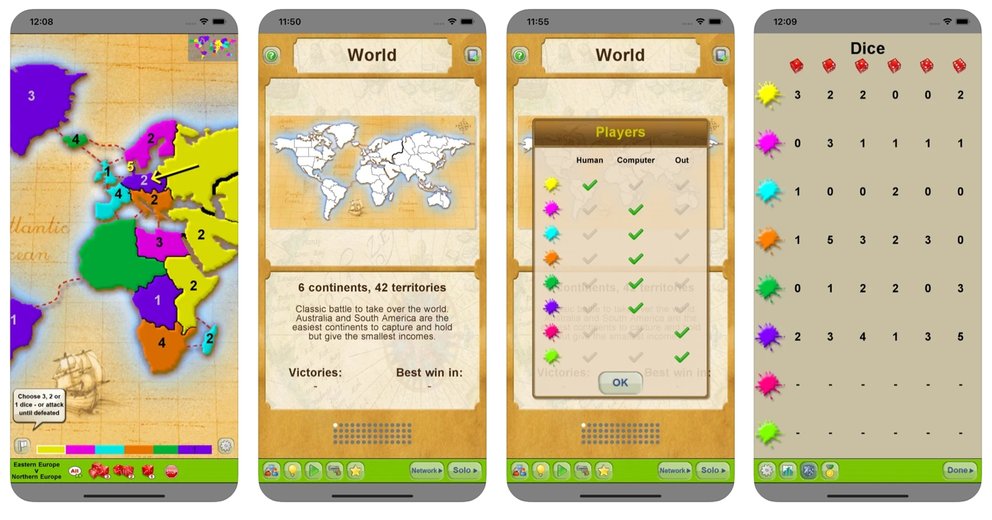 What is the app good for?
And how is the app with its retro charm received by the players? Quite good, at least there are 4 out of 5 possible stars , but not many ratings yet due to the special version. The original variant has to give in a bit, only gets 3.8 stars. Maybe some users are more annoyed about the in-app purchases.
Currently available for free, but please check the price again before downloading:
Nevertheless, the customer voices sound optimistic, an excerpt:
expectations met
So I'm very happy with the game. The price was definitely worth it. I have to say that the "Official Risk" is much more expensive and worse from the screenshots.
Important to know: Conquest also runs on older hardware and only requires an iPhone or iPad with iOS 10 or higher. The memory requirement of 81.5 MB is also quite modest. That much space should certainly still be found on most devices for a test installation.