E-Chat is a website that allows you to interact with new people and chat with them. This site is free to use and it does not require any registration process. Use this site without paying any money and talk online with other people who have similar interest like you. One of the best features of this site is you can meet strangers and make good relations with them. Create your own chat rooms and make it better. These chat rooms do not need any plugin and are highly responsive. To use this site just create an account, whether a permanent or want to chat as a guest account it's up to you. Likewise, there are so many other chatting sites that allow you to interact with strangers and make friends. So, if you are searching for similar sites like eChat.me then check out this article and start chatting with strangers.
Best Websites like eChat
1. ChatBlink
Chatblink is a stranger chat website where you can meet strangers from anywhere in the world and can easily chat with them. The site is very simple and easy to use just click on "start random chat" to chat with strangers. On this site, you can chat with unlimited men or women, make new friends, and you can also do live online chatting.
Chatblink is compatible with Mobile devices also, so it is easy to use anywhere and anytime. You can use this site on iOS, iPad, and Android devices. It is completely free to use which connects you to hundreds of people to chat.
2. Meet Skip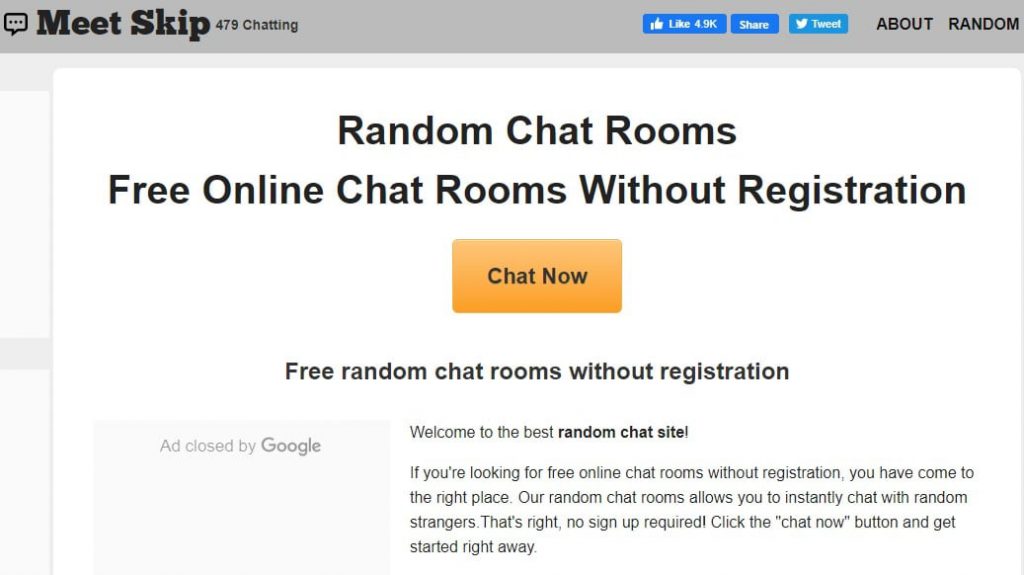 One of the best random chat sites is Meet Skip. Meet Skip is a free online chat room which doesn't need any registration. It allows you to chat with random strangers. And there is no need to Sign Up, just click on "Chat Now" and start chatting with anybody you want. And you can also send pictures with whom you are chatting.
If you want to send the picture to the other person then select the image from the camera roll and send it to your friend. The other chat rooms allow you to just chat via text message. But on this site, you can chat and send pictures also. This feature is not available in all the chat apps. Chat with random people for free without paying any money.
3. Talkwithstranger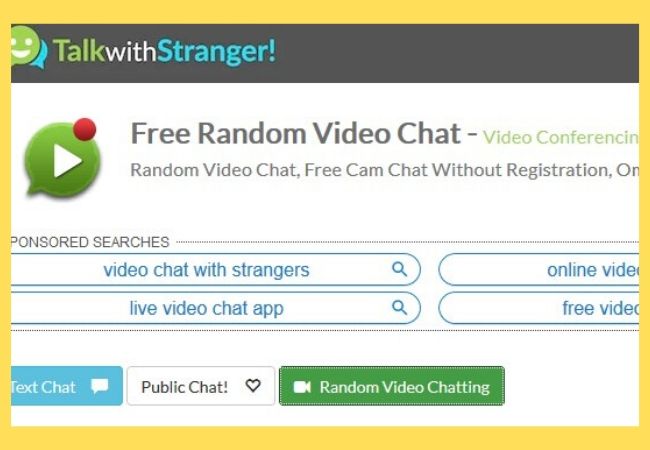 Talk with stranger site allows you to chat with cool peoples in a private chat room. If you also want to talk to strangers then use this site and chat for free without any registration. On this chat site, you can chat with strangers, send pictures, videos in a private chat room for free. There are users from all over the world, so you can chat with anyone.
There is an app of Talk with stranger available on Google Play Store, which you can download on your Android devices.
GO TO TALKWITHSTRANGER WEBSITE
4. Stranger Meetup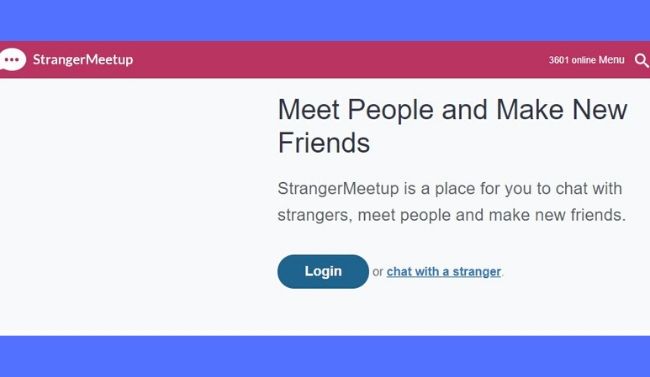 Here on this website, there is a private chat room where you can find new friends or can also date online with the real users. The stranger Meetup site is almost used from 200 countries people. The chat service of this site allows you to chat with random people from the whole world. No registration is required on this site to use the chat service. You can use this site for free without paying money.
5. Chat42.online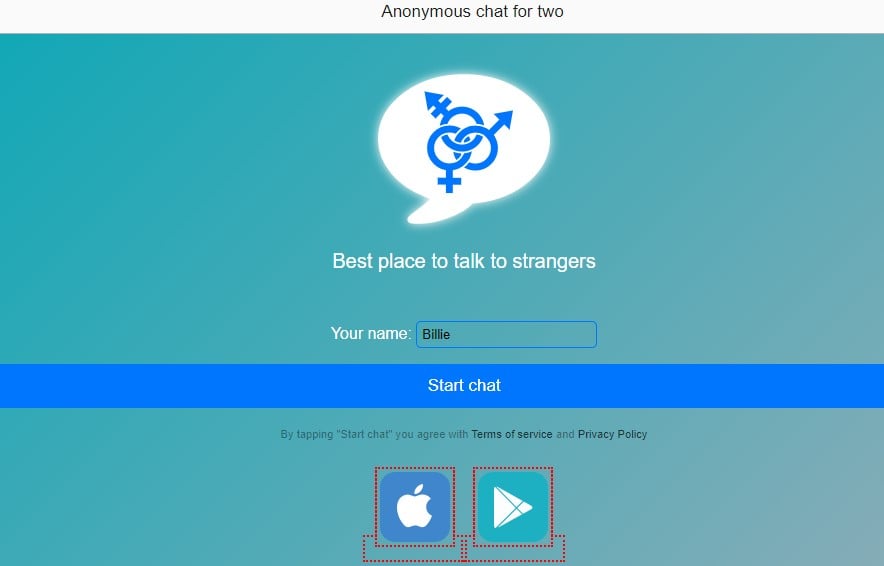 It is an Anonymous chat app and the best place to talk to strangers. Chat42 is the best app to talk to stranger and have fun. No need to register, no need to Log in nothing is needed. This app is available for iOS, and Android devices. Completely free to use no need to pay money.
GET THE APP ON ANDROID
GET THE APP ON IOS
6. Chat Random
Chatrandom is a video chat rooms app from which you can connect with so many strangers from the world. It is a free app to use or you can get a paid version which gives you access to all the features. On this app, you can select a chat room and choose which type of Video chat conversation you want to have.
To use Video chat rooms, just click on the chat rooms in which you are interested and then activate that webcam. And start a video chat with your friend. But make sure, before you enter the chat room your Webcam is active. The app is available for both ios and Android devices.
Chatiw is an online chat which allows the user to chat with anyone without sending any request or without adding. The user can also find their soul mate and can build a relationship. On Chatiw, you don't need an email or any confirmation, you can just start chatting. With the one with whom you are chatting, you can share photos with them without worrying about privacy. Use this app on your Android mobile, iPhone, iPad, or tablet and start chatting with anyone.
GET CHATIW ON ANDROID
GET CHATIW ON iOS
QNA
What are the old domains of Chatiw?
Ans:
e chat co
e chat.com
e-chat.co
e chat online
e chat rooms
Is echat safe?
Ans: Yes, they have strict rules against bad behavior.
Is echat free?
Ans: Yes, it is completely free.
CONCLUSION
These are some of the best alternatives to echat.me. On the Internet, you will get so many apps that allow you to talk to strangers and build a relation with them. Some of the apps we have listed and lots of many apps are also available, we hope this was helpful. If you are really interested in making online friends or chatting with random people then these sites are the best ones for you. We, hope you liked this article and was helpful for you. Stay tuned to us for more updates.