Maybe you find it strange that we make an article with the drone DJI Mavic Mini which came out over two years ago. But it is that in Photographer's Blog we like to talk to you about products that have been widely tested and welcomed by users that you can also access in the second-hand market.
In this way you save money and buy a product that you know has been working for a long time, which is a great guarantee.
DJI Mavic Mini Drones
The first thing I would like you to know is that the DJI Mavic Mini model is discontinued, so to find it you have to look for it as I have told you in the introduction to the second-hand market or a physical store that still has it in stock.
If you are one of those who prefer the latest news or products that are not yet discontinued, you can leave a comment below. If we see that you are interested in the Mini 2 or the Mini 3, we will talk about them.
And if this aspect of the novelty does not matter too much to you, keep reading because what I am going to tell you interests you.
This drone is so compact it fits in the palm of your hand
DJI Mavic Mini Features
The first feature of the DJI Mavic Mini is revealed to us by its very name: Mini. And it is that this drone is really compact, it boasts of being very light and portable. And this means that you can fly it where there are people and buildings, while with other models it is not possible due to regulations.
But let's see what other features it has that have made it a top seller. Because although it looks like a toy drone, it has features that have nothing to do with it.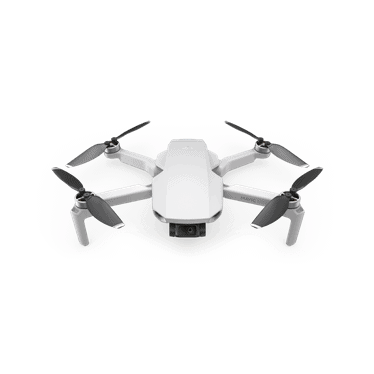 DJI Mavic MiniWeight249 g Dimensions folded14.0 × 8.1 × 5.7 cmDimensions unfolded15.9 × 20.2 × 5.5 cm Dimensions unfolded
with propellers 24.5 × 28.9 × 5.5 mm Maximum speed
climb rate4 m/s (S mode)
2m/s (P-mode)
1.5 m/s (C mode) Maximum speed
descent rate3 m/s (S mode)
1.8m/s (P-mode)
1 m/s (C mode) Maximum speed 13 m/s (S mode)
8m/s (P-mode)
4 m/s (mode C)Maximum time
of flight30 minutesStabilization3 axes (tilt,
rotation and rotation) Camera sensor 1/2.3″ CMOS Megapixels 12 Lens Equivalent to 35 mm: 24 mm
Aperture: f/2.8
Focus distance: 1 m to ∞ Speed ​​of
shutterElectronic shutter:
4-1/8000s Format/
size4:3: 4000×3000
16:9: 4000×2250 Video
maximum
resolution2.7K @30fpsApplicationDJI FlyPhones
compatible
remote controlThickness between 0.65 to 0.85 cm
and length no more than 16.0 cm
Here are the specifications, in case you want to delve into any other information.
By the way, that the DJI Mavic Mini Combo that you can also find second-hand has some more accessories, such as spare batteries and a charging station.
DJI Mavic Mini reviews
DJI is a fairly well-known brand in the world of drones, so we start from a trusted brand.
In addition, the more than 3,000 opinions on Amazon with an average of 4.5 stars are more than enough to think that it is a product that fulfills its function and with which users are satisfied.
The biggest drawback is that it does not have an obstacle detector and that it is too expensive.
DJI Mavic Mini Price
The starting price of this drone was about 500 euros, but in the second-hand market you can find it for about 300, it depends on many factors such as how used it is, the seller's needs, etc.
DJI Mavic Mini app
The application this drone uses is DJI Fly and this is important because before you buy it you should try to download it.
Not all phones support it so it would be a big problem if yours is one of them. Make sure first before you decide to buy it.
Download DJI Fly for iOS / Android
DJI Mavic Mini Batteries
If you already have this model and what you are looking for is replacement batteries, you have the option of buying them on the official DJI website or through Amazon, but it is the same battery.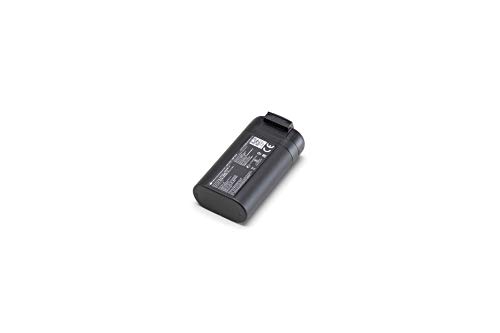 Of
Price: N/A (As of: 2022/07/27 7:07 am – Details×
Product prices and availability are based on the date and time indicated and are subject to change. Any price and availability information displayed on https://www.amazon.es/ at the time of purchase will apply to the purchase of this product.
)
2 new from €47.000 Second-hand
(* = Affiliate Link / Image Source: Amazon Affiliate Program)
And if you want to know its characteristics, I leave them here:
Model: MB2 – 2400 mAh – 7.2 VNominal capacity: 2400 mAhBattery type: 2S lithium-ionNominal voltage: 7.2 VCharging voltage limit: 8.4 VMax. charging power: 24 WCharging temperature: 5° to 40°C ( 41° to 104°F)
Also keep in mind that if you want to do long flights, the 30 minutes may be too short. There is the charging center option to recharge up to 3 batteries at once. For those of you who use it a lot, it can become an essential!
DJI Mavic Mini vs Mini 2
Let's see what are the differences between these two drones:
DJI Mavic Mini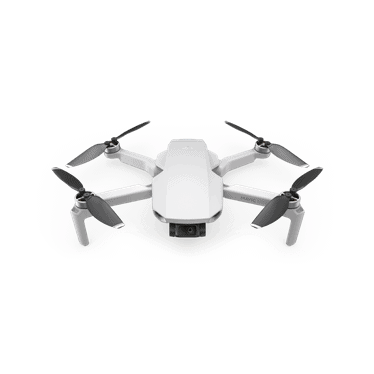 DJI Mini 2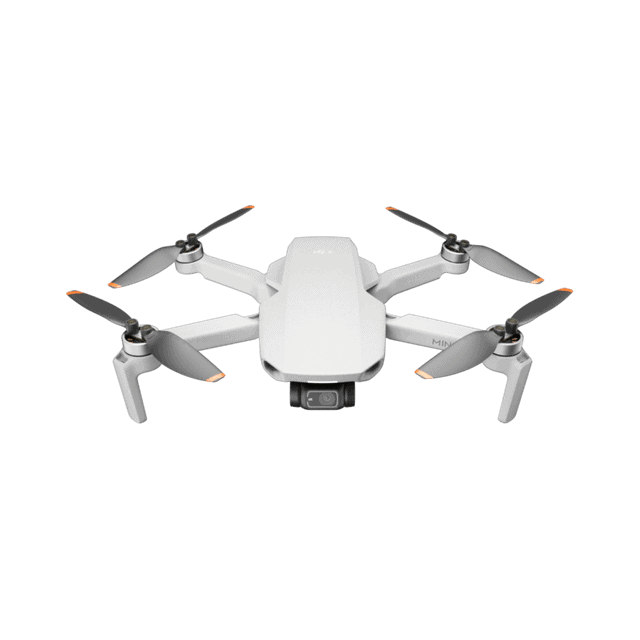 Weight249g238gFormat
PhotographyJPEGJPEG
rawzoom–4xVideo2.7K / 30fps 4K / 30fpsSpeed
maximum
flight13m/s 16m/sDistance
Transmission4km (FCC)10km (FCC)Panorama–Sphere, 180° and
wide anglePortMicro USB USB Type CAutonomy
radio
control1:40 a.m.
approx 2:30 p.m.
approxDrumsLithium IonPolymer
Lithium Ion
In addition, in the following video you can see a comparison in which the DJI Mavic Mini and the DJI Mini 2 are put to the test.
This way you can answer your questions about whether it is worth buying the old one or going for the DJI Mini 2. In the end, everyone has their own expectations and needs.
sample video
This is a video recorded with the DJI Mavic Mini, what better than a sample to check its potential 😉
This is a drone for those who want to fly within cities, simply and with quality, without becoming professional recordings. If you don't want to get too complicated but a toy doesn't work for you, you'll like it. And if not, you have more cheap camera drones here.
As a last note, always remember to check the local regulations before flying your drone, since, in addition to varying from one place to another, it can be modified at any time.
I hope you found it useful and if so, remember to share it with whoever you think might be interested. Thank you and happy flight 😉