The most used social network (today) by photographers does not allow you to download photos directly, however, there is a very easy trick that will allow you download an instagram image very simply and save it on your computer.
Not only am I going to tell you this trick, but we will also see different ways to download an image and other types of Instagram posts on different devices. We will discuss legal issues related to such downloading.
INSIDE THIS ARTICLE… 📖
Download Instagram Photos on PC or Mac
Save images can be as easy as taking a screenshot, but how download instagram photos in high quality It is not something that everyone knows, even if it is simpler than you think.
I tell you step by step how to download Instagram image in high quality on Mac:
Choose the photo you want to download from the gallery and click on it to open it. Copy the URL, in this case it is "https://www.instagram.com/p/CguIRngoQ4I/". Paste it in the browser and add this that I put in bold ➡️ mean/?size=lThe image will open completely and instead of the Instagram icon, the Facebook icon will appear. Press the right button Save image as… Choose location, give it the name you want and save.
Step 1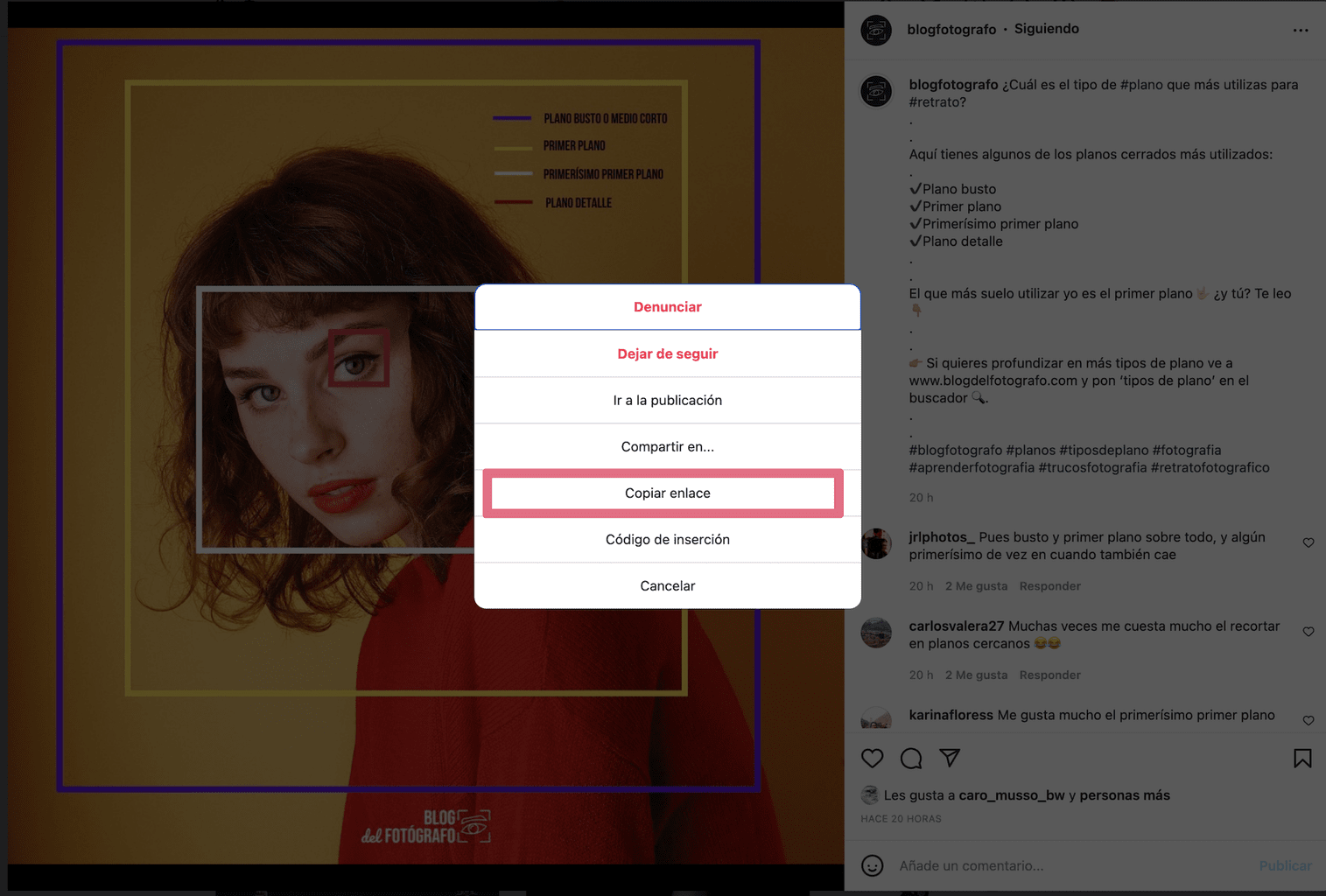 Step 2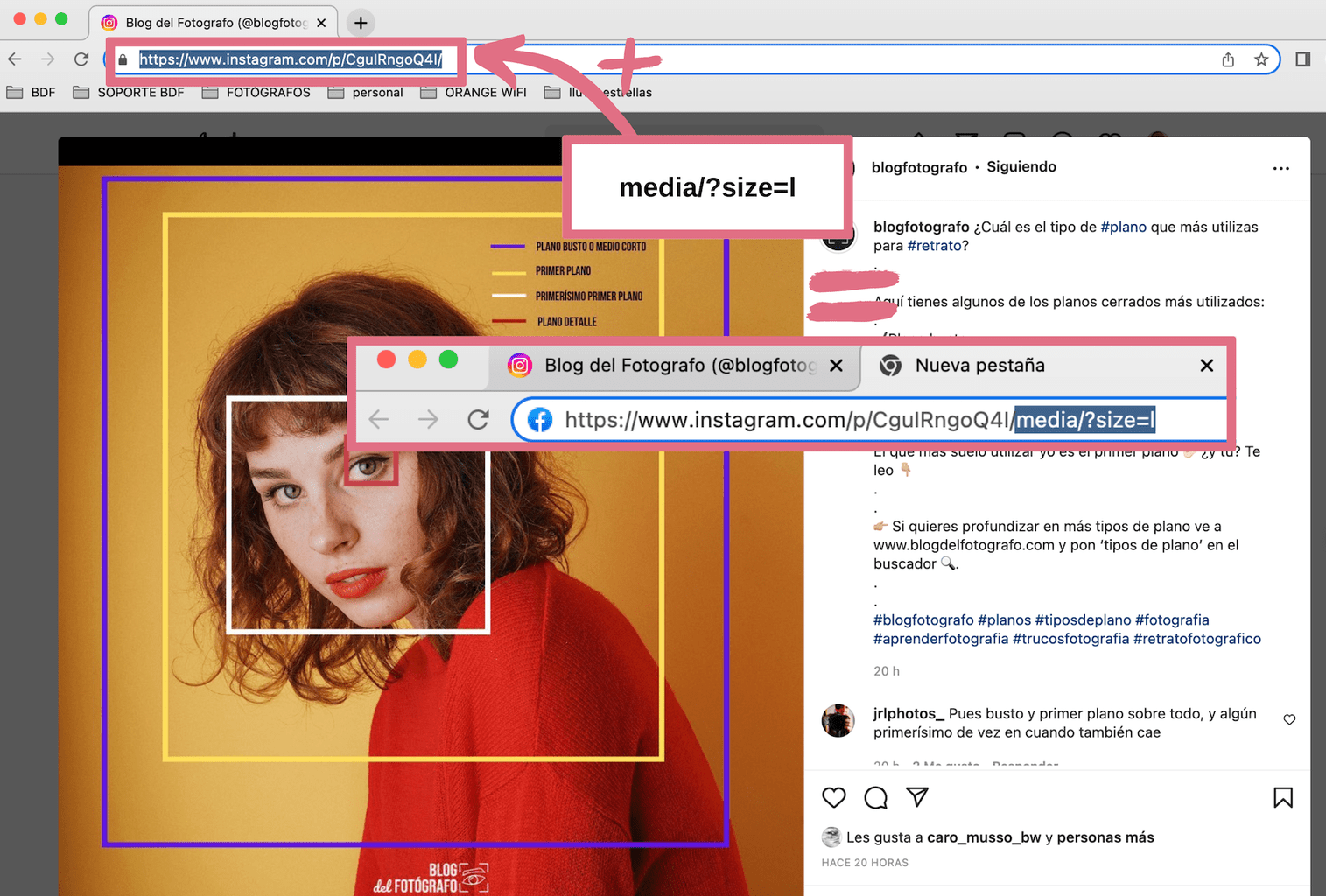 Step 3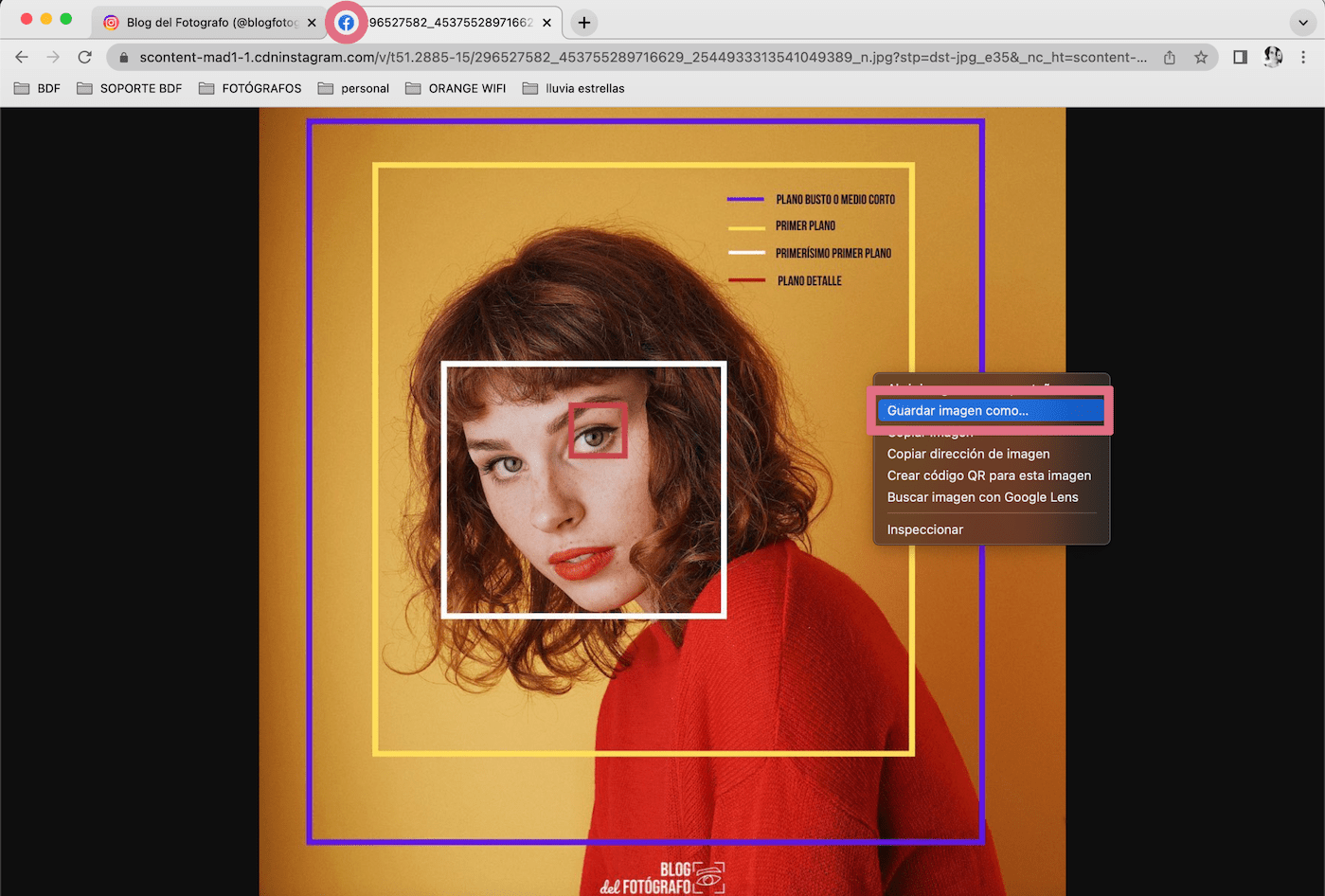 Step 4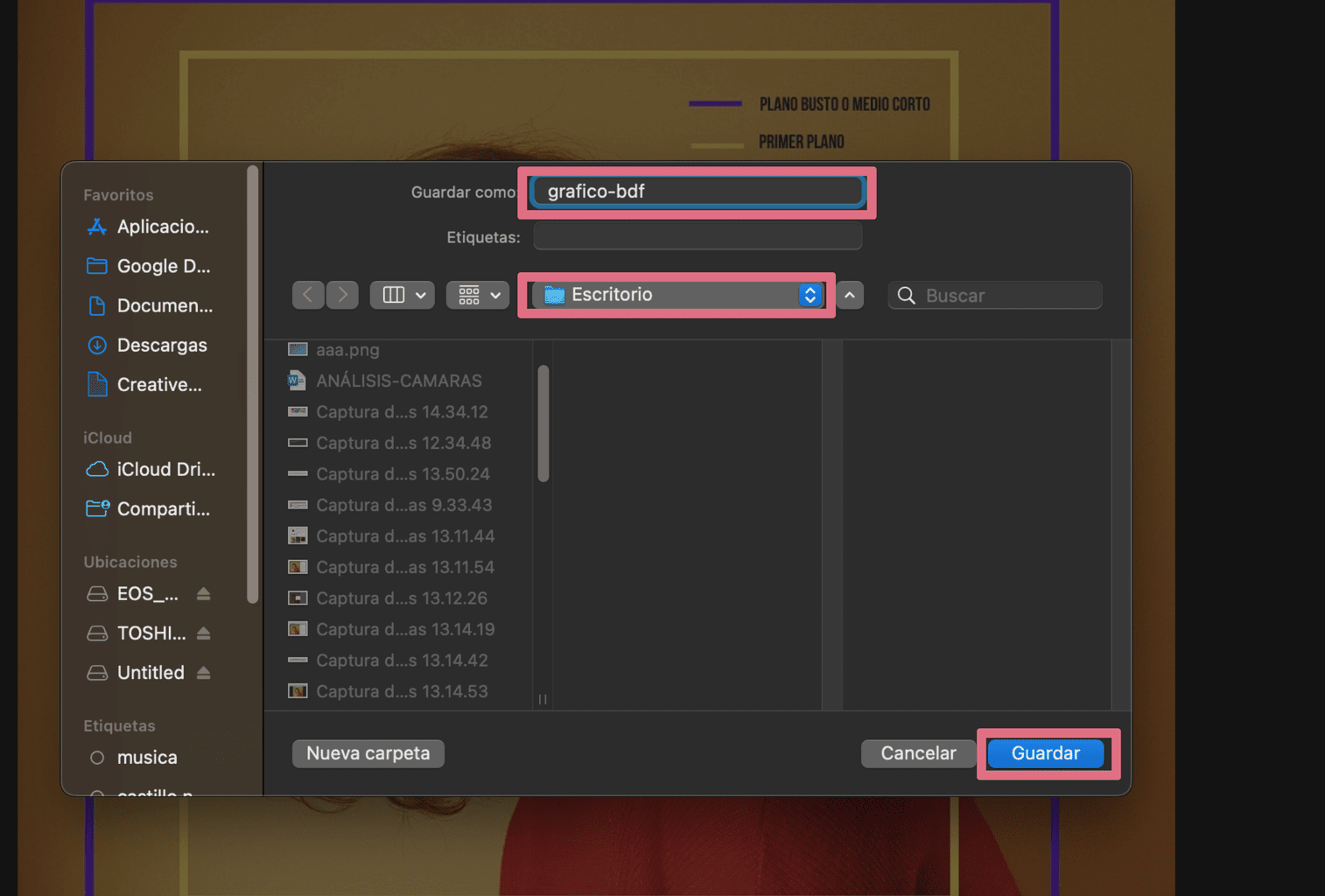 step 5
I have told you how to download the image on Mac, which is the one I use, but on Windows, except for how to save the photo, you will not find many differences. The process is the same.
Download Instagram Image in Chrome
There is another way to download Instagram photos online from Google Chrome:
Right button on the image you want to download from Instagram, click on Inspect. In the window that opens, you will see a menu at the top, click on Application, if it does not appear, display the arrows that I indicate in the image to the right of the menu and you will see all the options. It is possible that they appear in English, you can change it to Spanish if it is easier for you. A drop-down top will appear on the left, select it and you will see that more appear. Choose Images and go inspecting one by one until you find the one that interests you. Once you find the image you want to download from Instagram, right-click again and Save image as… (you already know the rest 😉 ).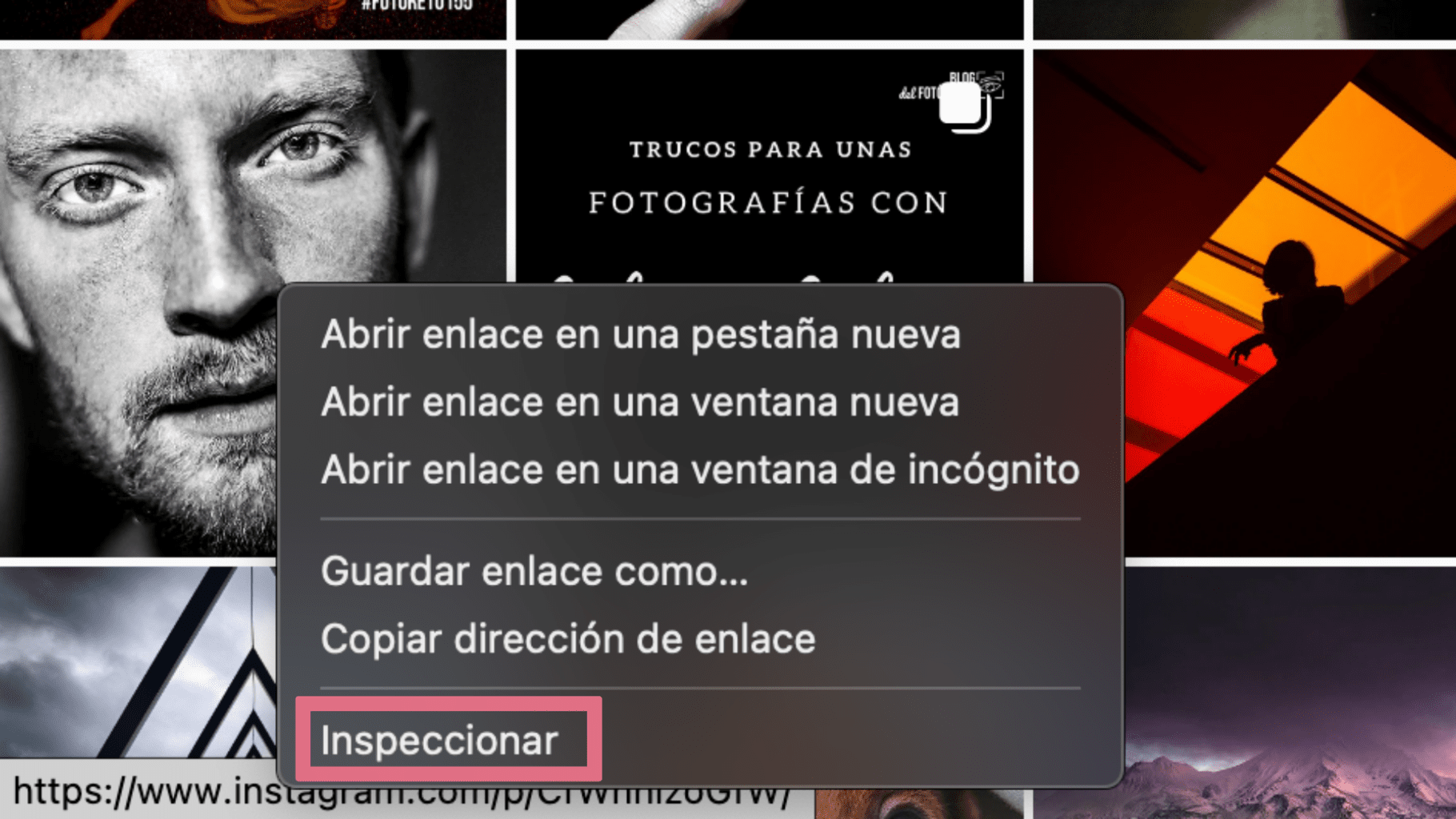 Step 1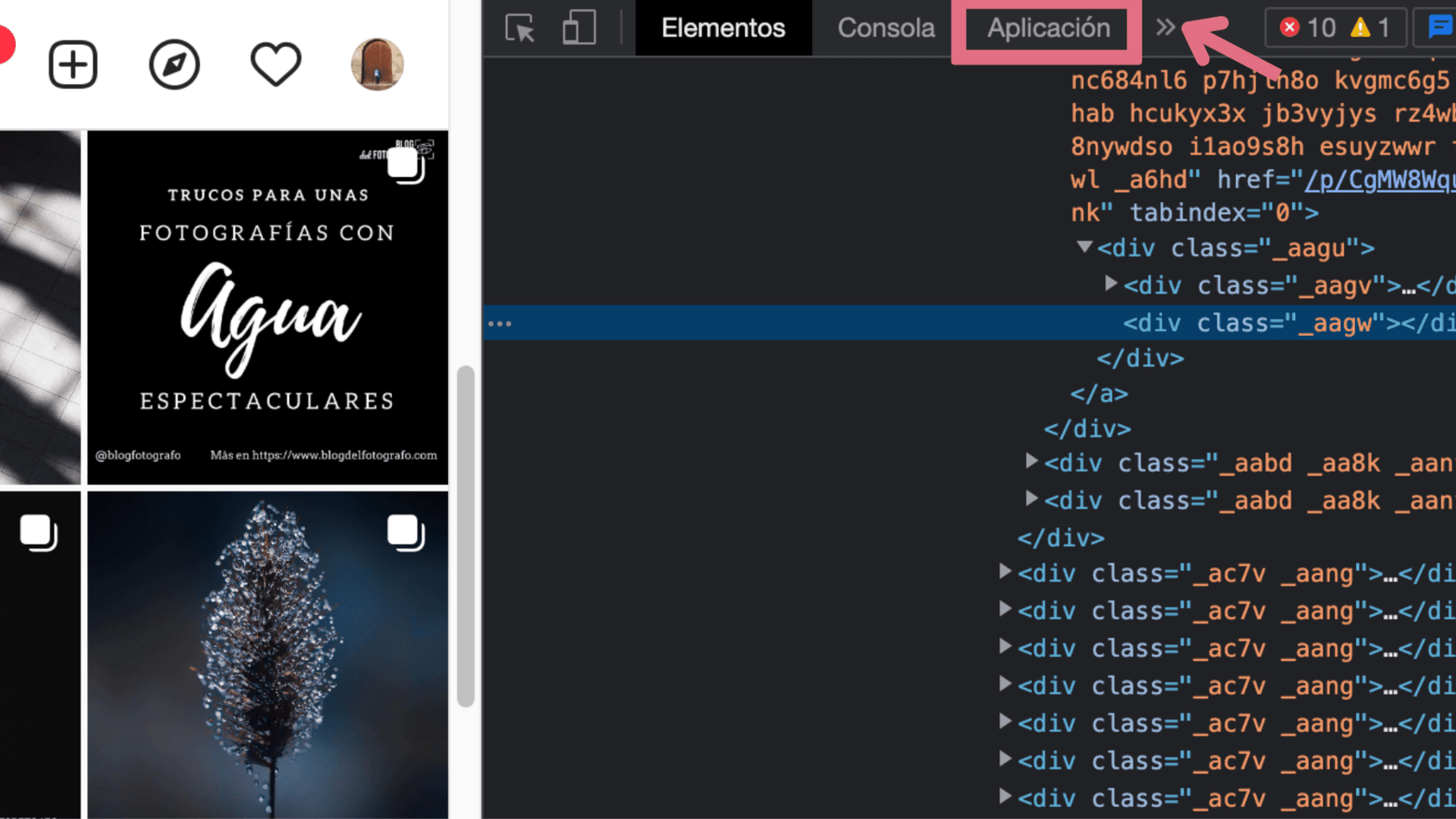 Step 2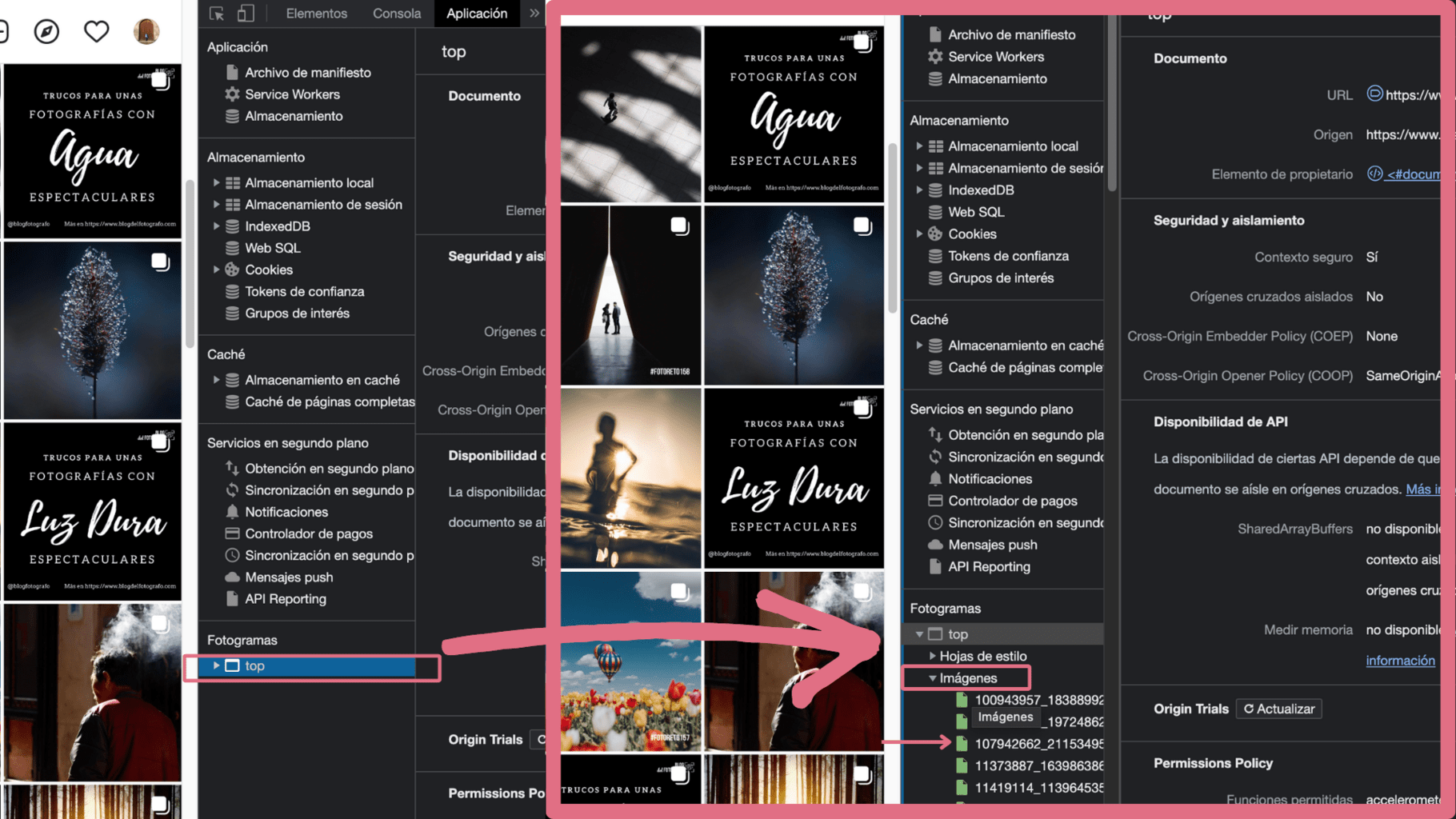 Step 3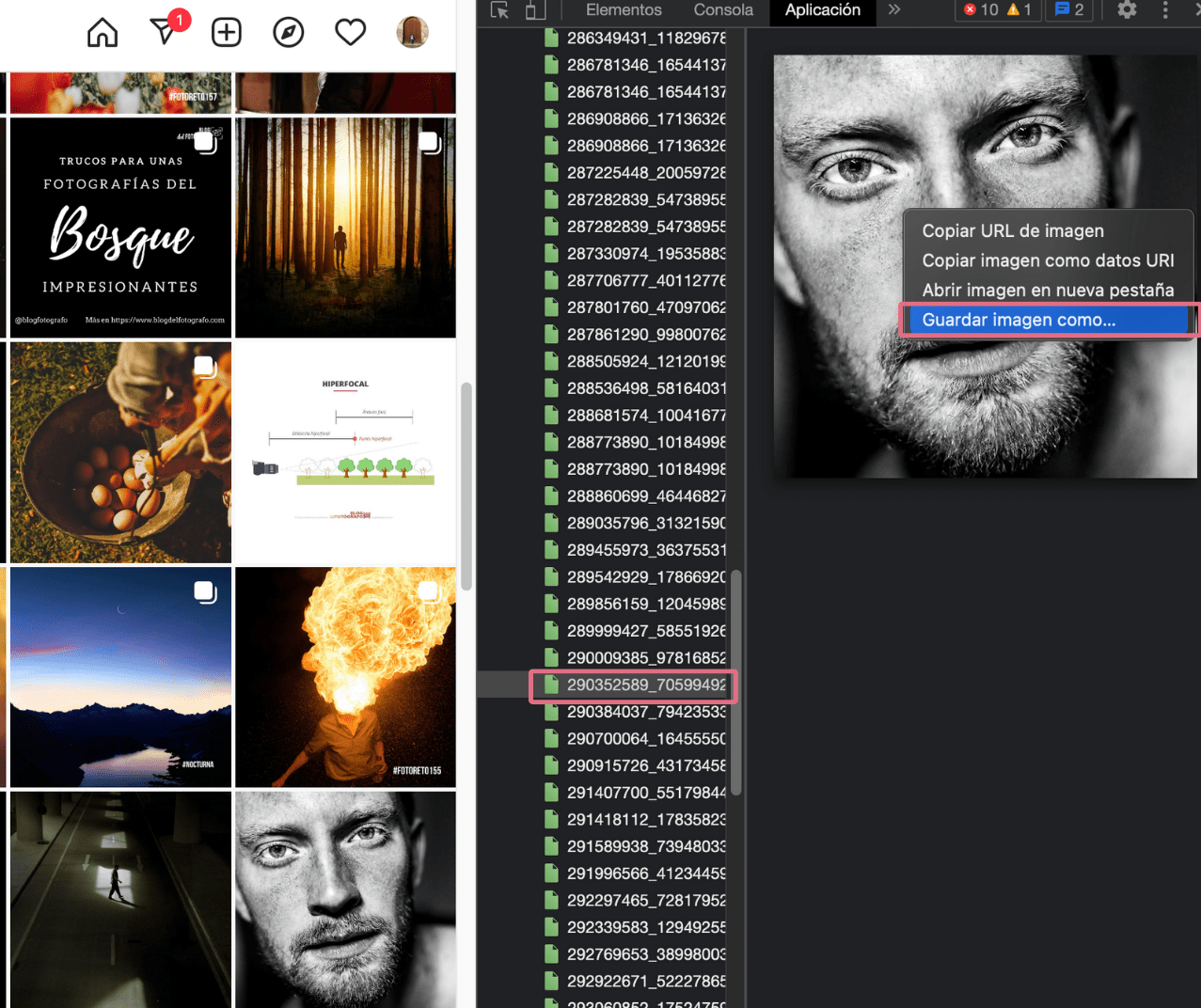 Step 4
As you can see, this method is somewhat more complicated than the previous one (although I hope not so much with this step-by-step 😅 ), also the size of the downloaded images is smaller.
Here is a comparison of the information of the same photo downloaded from Instagram with the previous method adding to the URL: mean/?size=l and with Chrome as I just explained.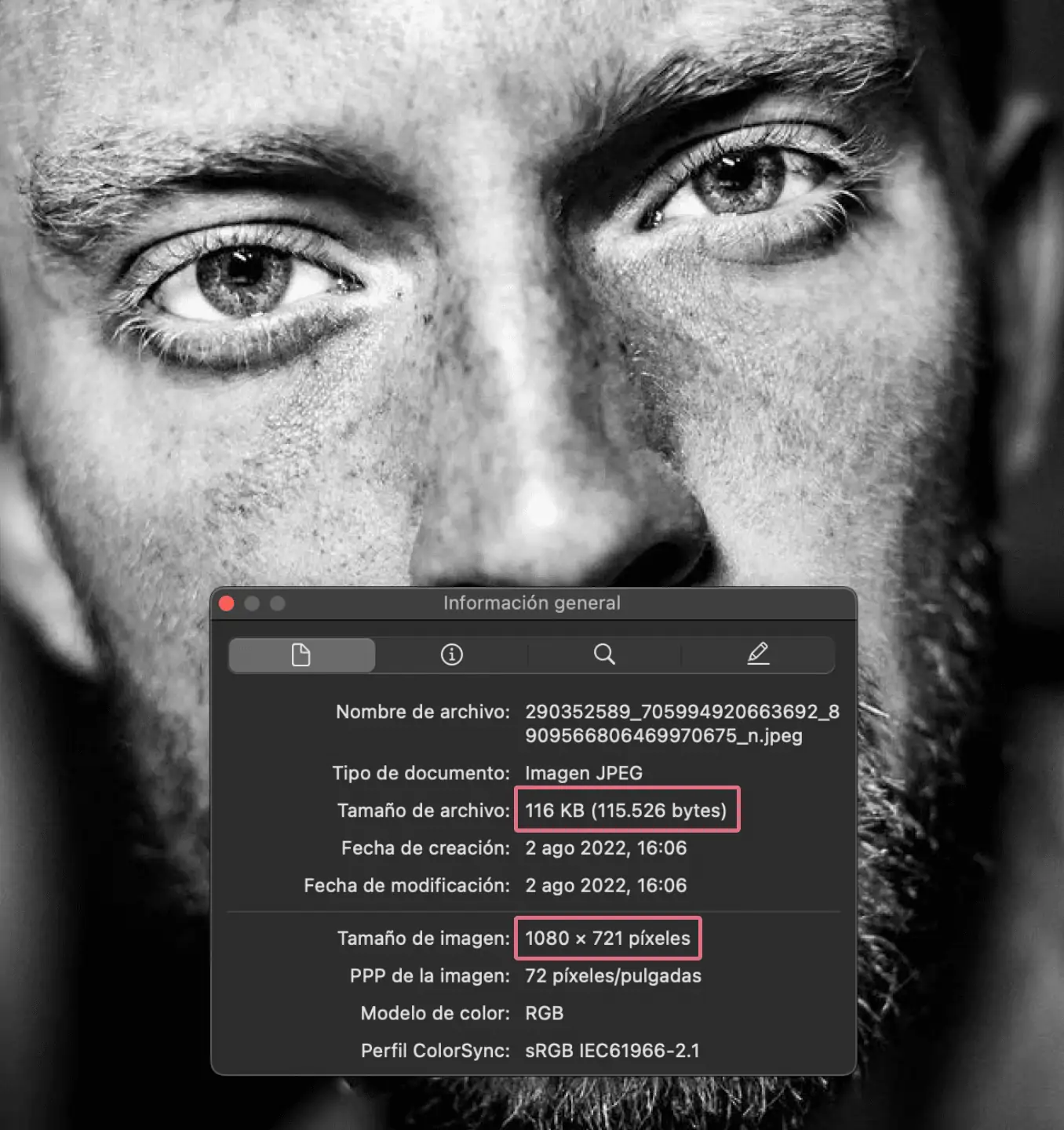 Downloaded image adding code to URL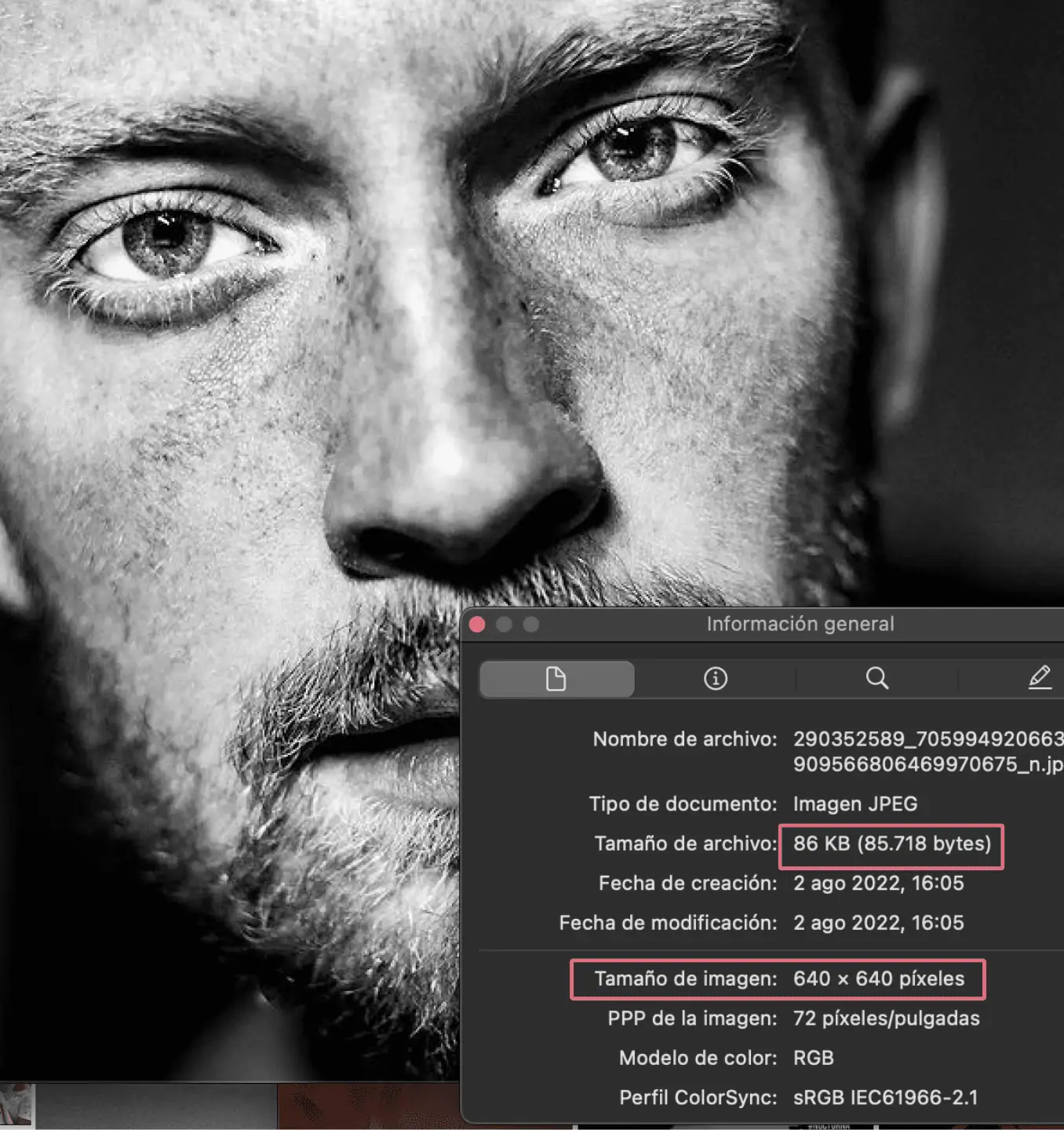 Image downloaded from Google Chrome
One last option to download Instagram photos online is to use this Chrome extension.
Download Instagram profile picture
To download an Instagram profile picture is very easy with this page.
You just have to follow these steps:
Add the URL of the profile you want to download and hit View. When the image appears below, click on Download image and that's it.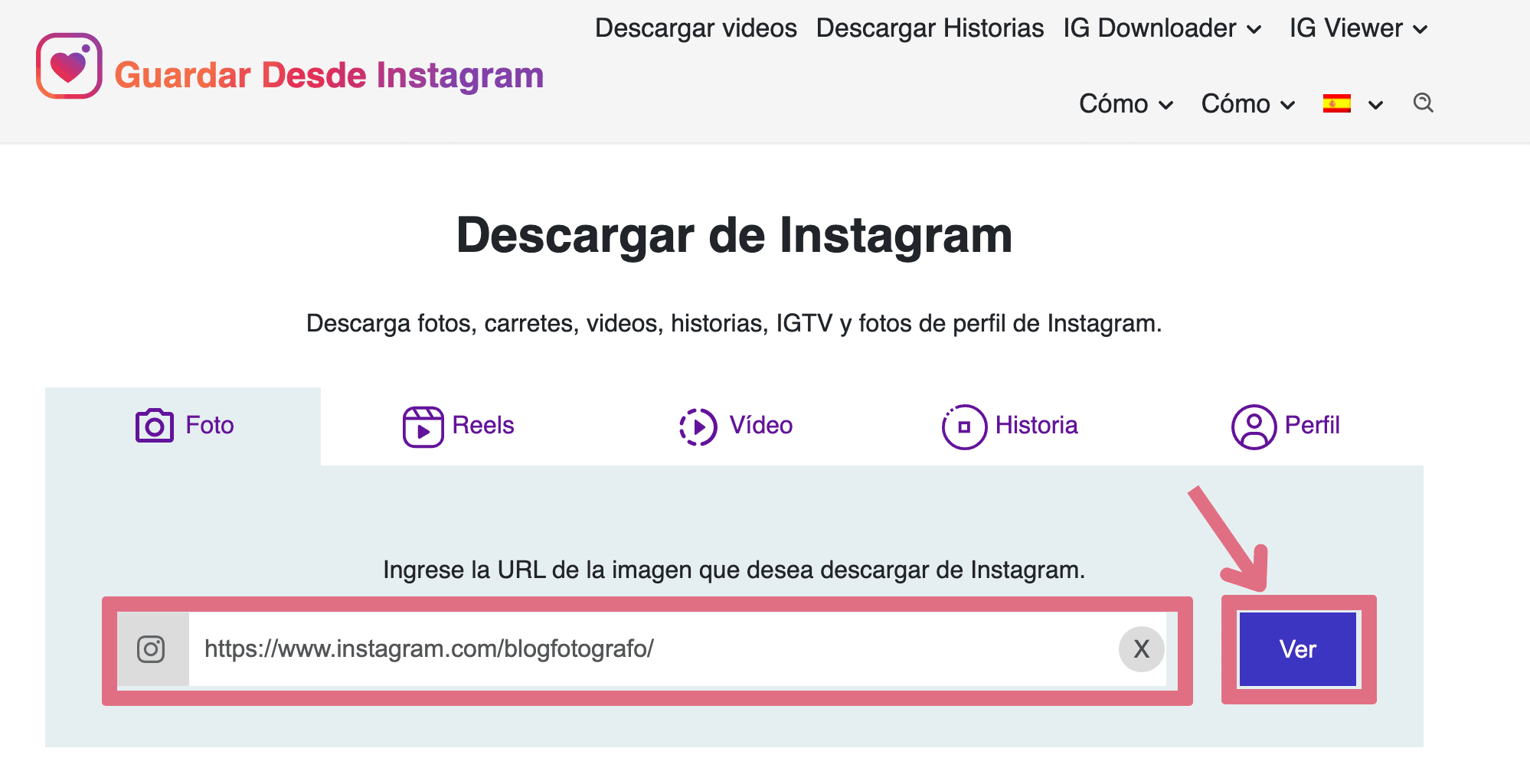 Step 1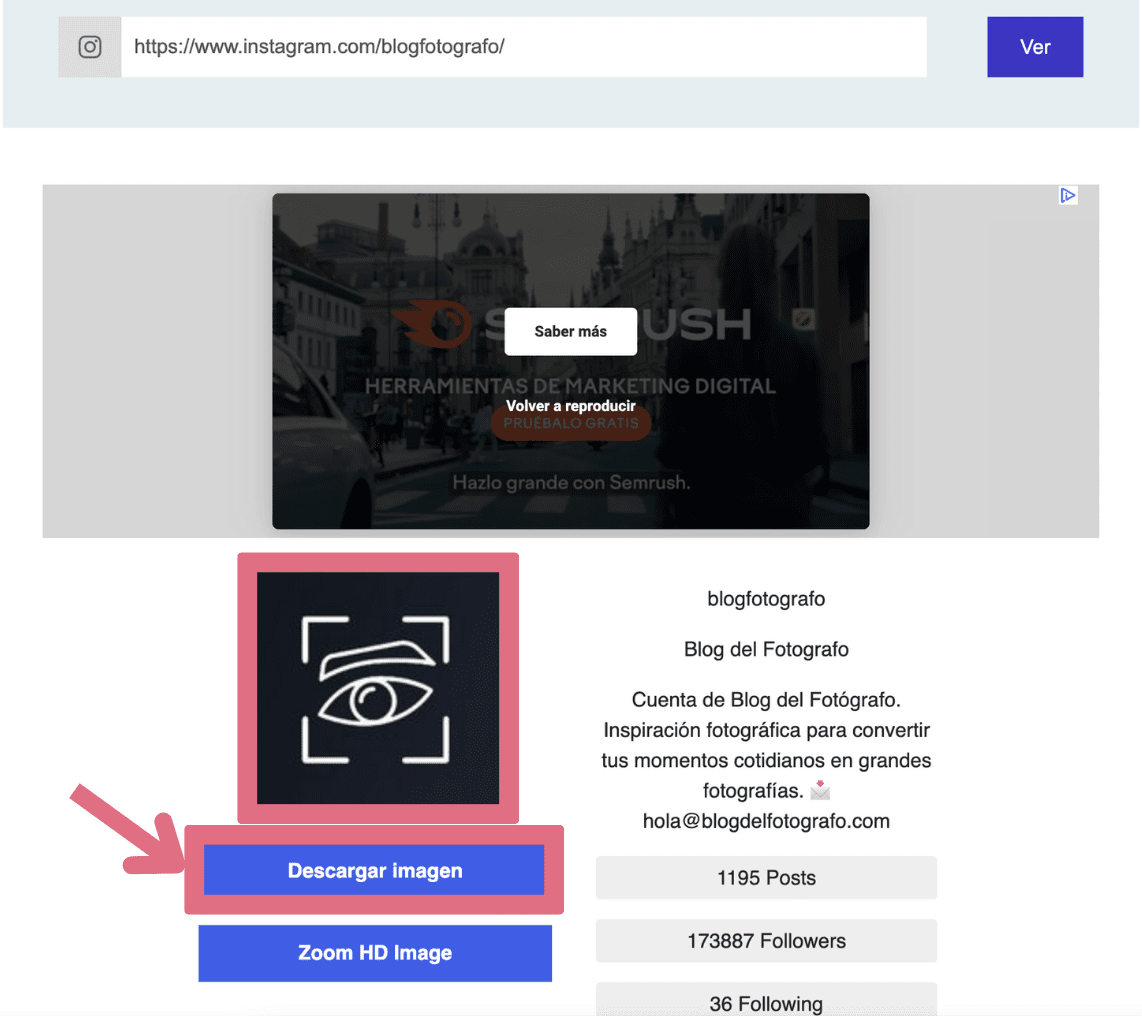 Step 2
Download Instagram image on mobile
We have talked about how download instagram images on computer, Let's see now how to do it with the mobile.
Download Instagram image on Android phones
For save Instagram photos, stories, videos or reels on Android or iPhone mobile, you can do it through the following pages.
It is very easy to use them, you just have to add the link in the indicated field, hit download and save.
There are also some applications that allow downloading photos and other posts from Instagram, some examples are:
Download Instagram Image on iPhone
For save instagram photos to iphone You can use the same route as with Android or a slightly more tedious process, but not at all difficult and for which you do not need any external website or application.
In addition, you already know that I am going to make it very detailed and with images so that you do not get lost in any step.
Steps to download an Instagram image on iPhone:
Choose the photo you want to download from Instagram in its corresponding gallery. Once in it, click on the three buttons at the top right and select Link, in the pop-up options. Your link is copied to the clipboard.Go to Safari and paste the URL (Paste and Search).Long press the photo until Copy appears and Consult, copy. Go to the app Grades and in a new note hold your finger until Paste appears and the image will be inserted into the note. Now click on the Share symbol at the bottom left. Select the Save Image option. Done, you already have it my albums.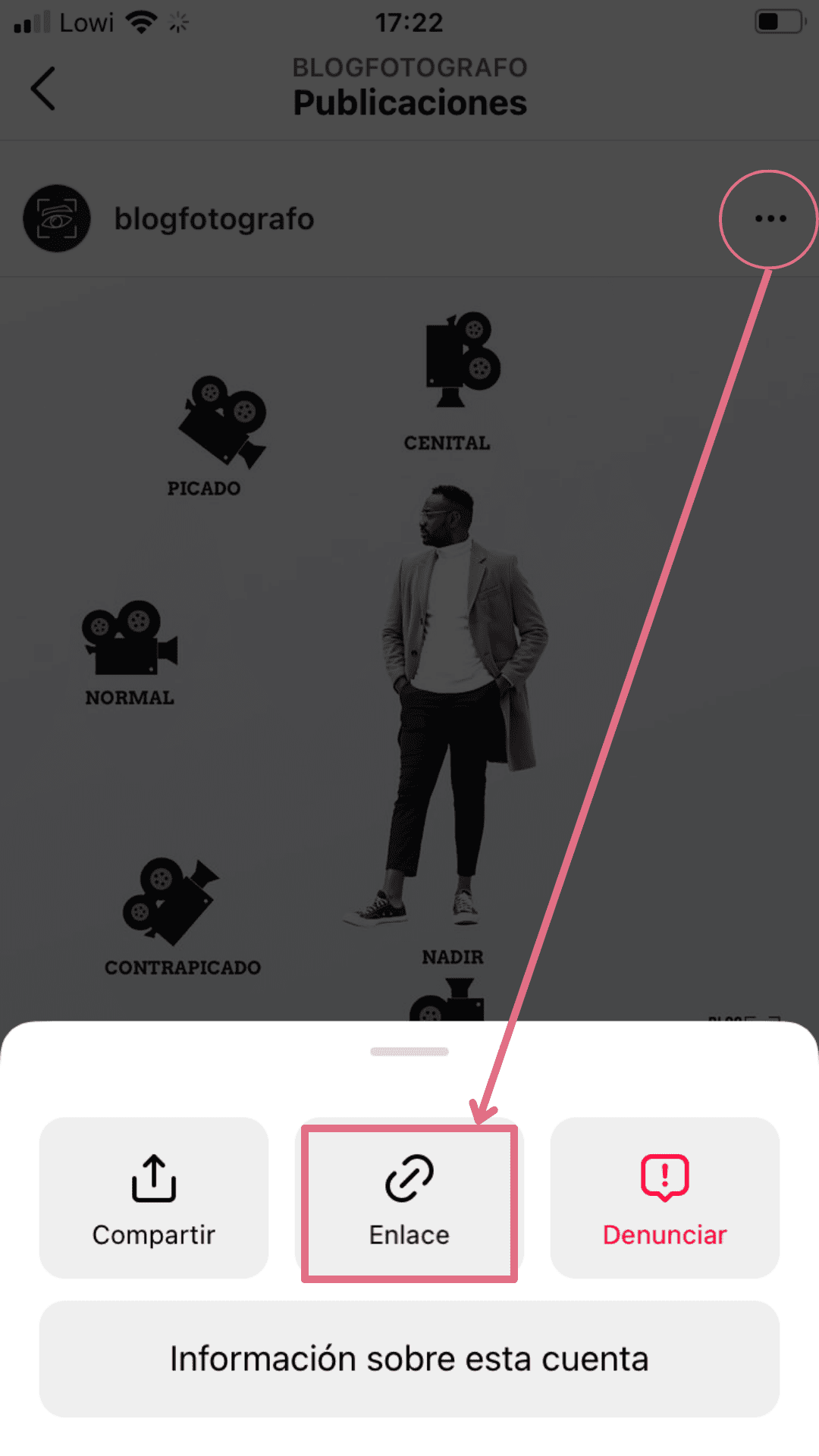 Step 1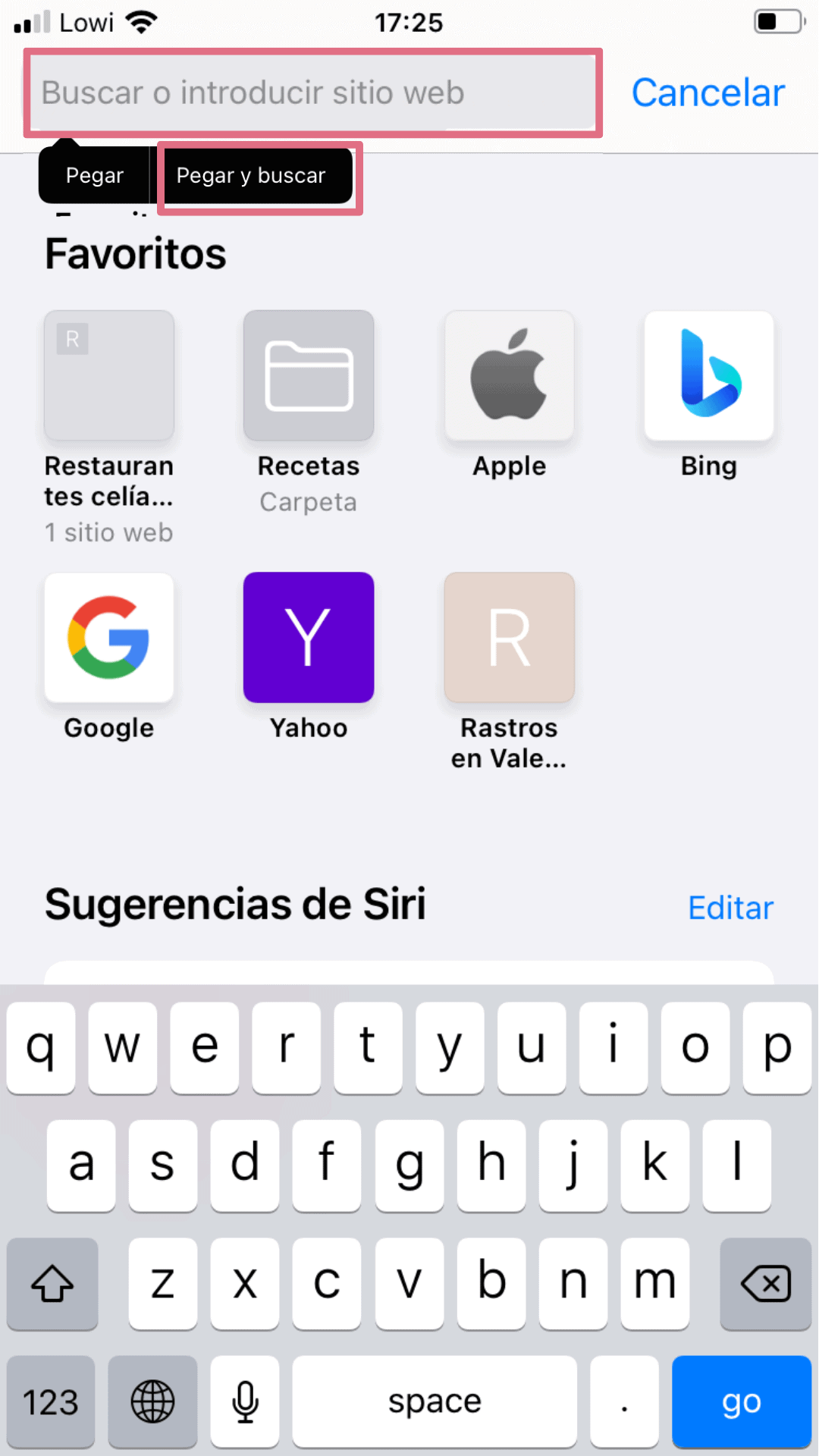 Step 2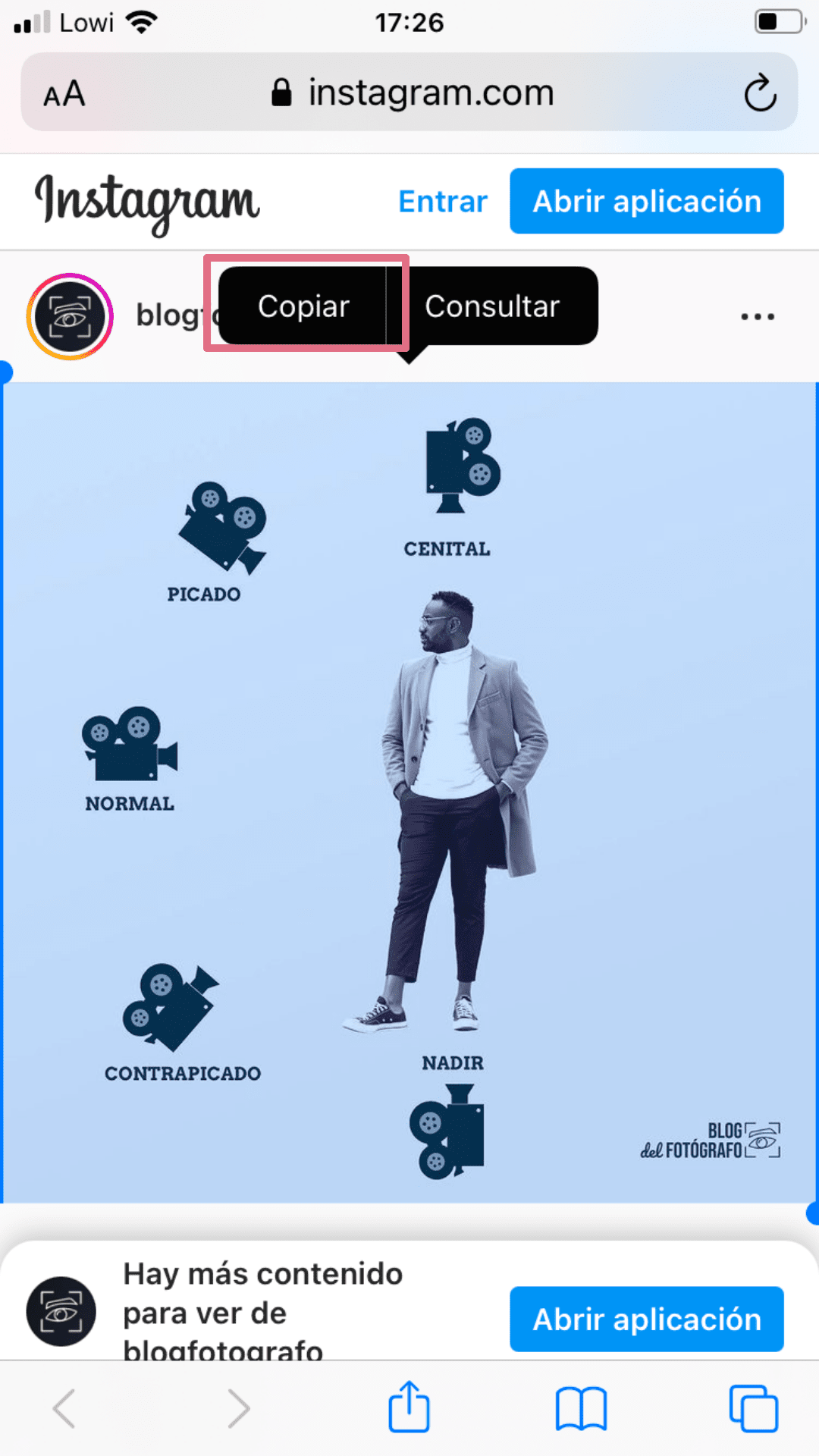 Step 3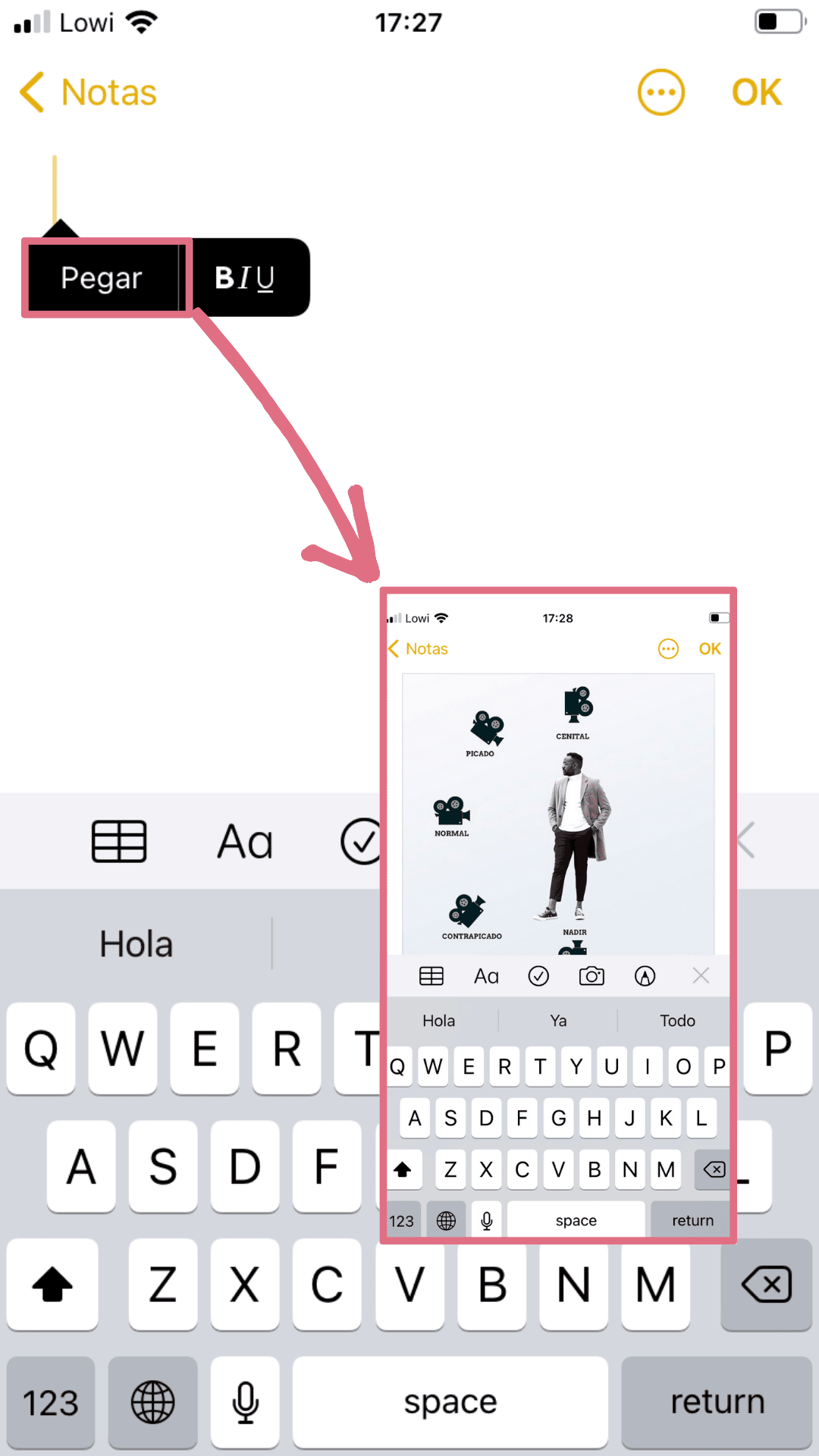 Step 4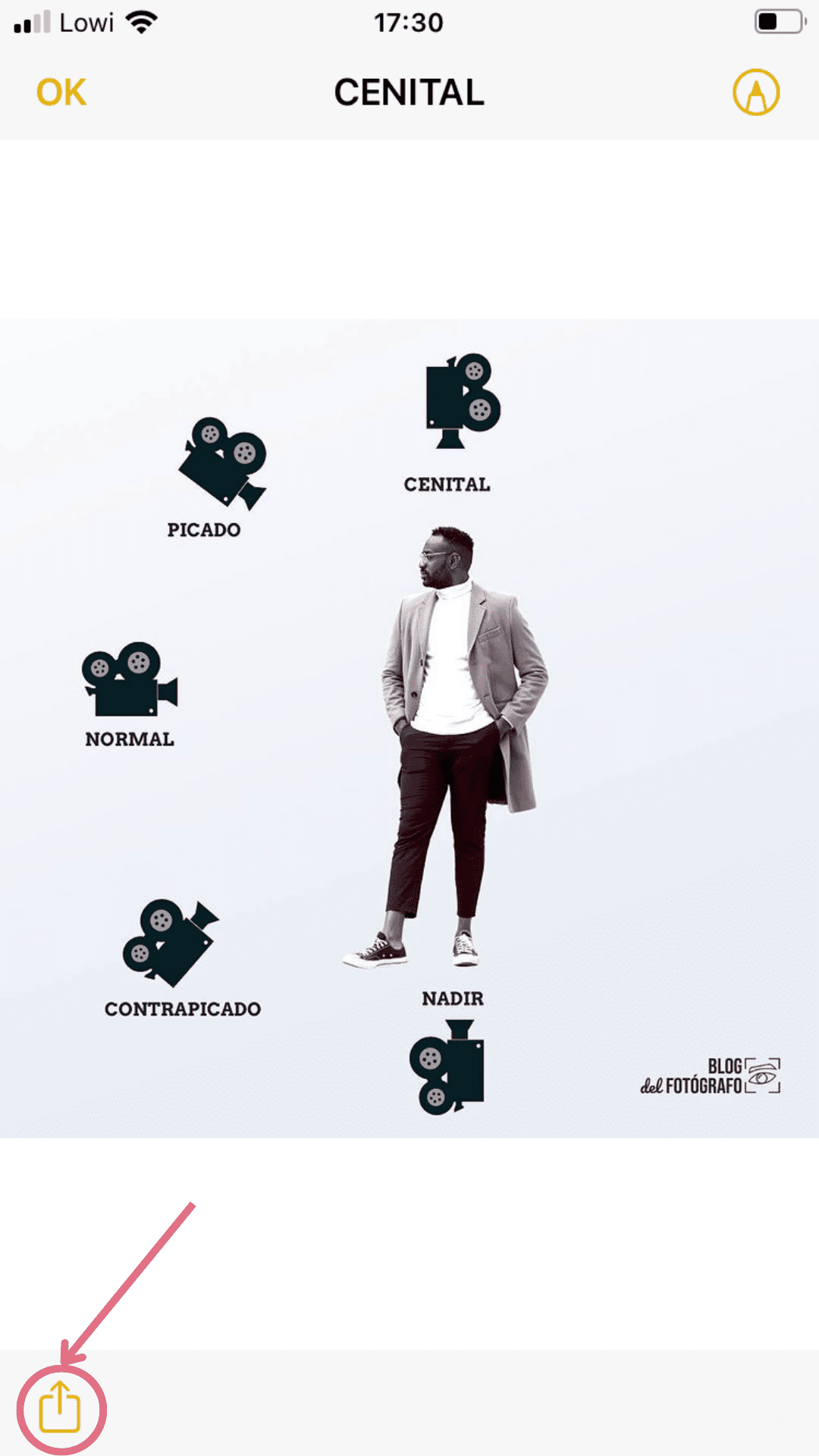 step 5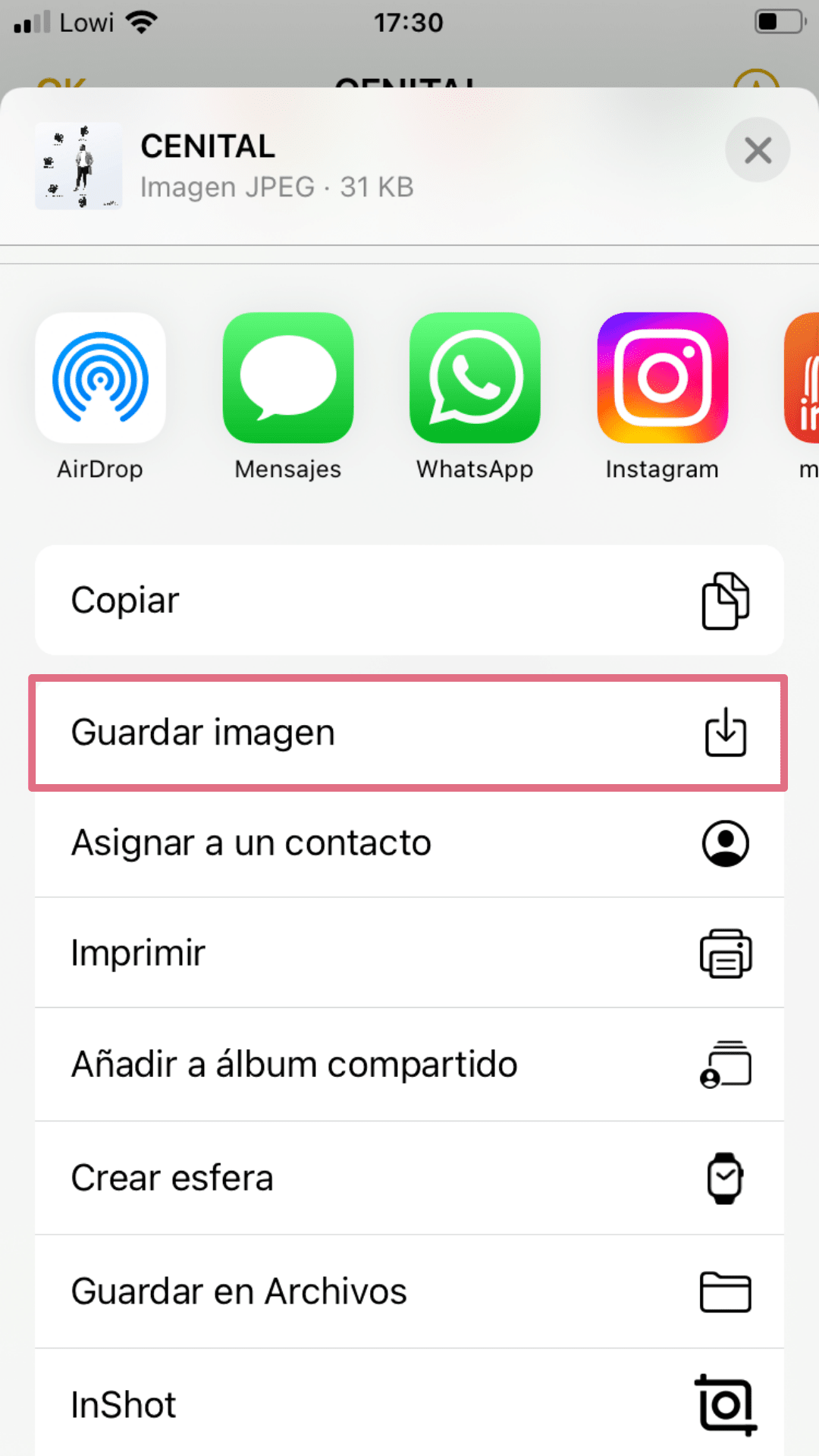 step 6
Is it legal to download an image from Instagram?
After all this article teaching you how to download real size instagram photos, I can't say goodbye without talking about such an important topic.
Is it legal to download an image from Instagram? This is not intended to be legal advice, we are not lawyers, so we recommend that you confirm the legislation of your country, although it is true that in most places, such as Spain, it is.
What is not usually legal in any country is sharing and distributing it, much less making a profit from it.
If it wasn't legal here we wouldn't have published an article showing you how it's done 😅
Is it ethical?
Another issue is the ethical aspects.
Is it ethical to download a Photographer's Blog graphic to keep handy and learn photography tricks? Well of course!
Is it ethical for us to download the winning image of our weekly PhotoChallenge so that you can see it properly when announcing it? I would say yes, right?
Now, is it ethical to download real-size Instagram photos to decorate a wall in your business or home? ahem, ahem…
This is something else. The ethical thing would be to write to that person to ask permission or offer to buy it.
Is it ethical to download photos of other people's children and display them as wallpaper on your mobile or tablet? I'm afraid neither.
It is good to know the resources that we have within our reach, but it is even better to know how to use them and where the limits are in order to use them respectfully with the rest of the community.
Do you have something to add or comment? We want to read you ⬇️ ⬇️ ⬇️
And if you find this information useful, do not hesitate to share it.