Getty Images
The European Central Bank initiates the turnaround in interest rates. Some banks like the PSD Bank Nuremberg pay low interest on money that is in the current account.
But how much money can you actually make with current interest rates – and how does it look when you offset inflation?
A sample calculation shows why it is not a good idea to simply leave the money in the checking account.
The turnaround in interest rates is here. The European Central Bank (ECB) is raising interest rates, thereby setting the course for the banks in the euro area. Some banks are already reacting and are completely eliminating their negative interest rates for the current account, raising their allowances significantly and in some cases they are even paying interest again.
Now you might think: thank God I survived the period of negative interest rates and can leave my money in my checking account with peace of mind. But is it really like that?
There is a total of 2.1 trillion euros in German giro and money market accounts – i.e. almost 30,000 per adult. The example calculation below shows what happens to assets of EUR 30,000 if you simply leave them in the current account.
Only 0.05 percent interest
We assume that you compare the current accounts with each other and come to the conclusion that you open an account with the cooperative PSD in Nuremberg – after all, you get a comparatively high interest rate of 0.05 percent on the current account there. In addition, you do not pay any account management fees.
read too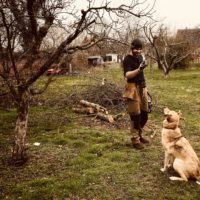 I bought a farm in the country for 210,000 euros and am paying off my loan through Airbnb
Leaving money in your checking account is not a good idea, even in the long term
At the current interest rate, you would receive 150 euros in interest at the end of the year and find 30,150 euros in your checking account. Still, one might think. However, one should not forget the current inflation, which simply makes money lose value.
A current estimate by the Bundesbank predicts inflation of 7.1 percent for 2022. If you offset inflation, the so-called purchasing power of 30,150 euros at the end of the year was only 28,024.43 euros.
In the current situation, it is difficult to predict how interest rates and inflation could develop. However, experts assume that interest rates will continue to rise. Assuming that the interest on the current account will grow to 1.0 percent in 2023, you would then have 30,451 euros in the account at the end of the next year.
read too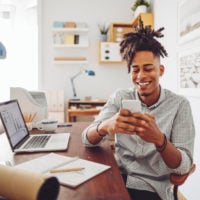 Multi-Asset-ETF: This is how you make your stock exchange portfolio more resilient
But the Bundesbank is still predicting high inflation for 2023, assuming inflation of 4.5 percent next year. This would mean that the value of the assets would fall to EUR 27,043.16 in 2023 – despite the interest.
So it doesn't seem like a good idea to just leave your money in your checking account. But what to do instead? A look at other investment products shows: Here, too, it will be difficult to beat the current inflation, but the return is often higher than with a current account.
Fixed-term deposits and ETF savings plans with significantly higher returns
On the one hand, the turnaround in interest rates is causing interest rates for overnight and fixed-term deposits to rise. If you want to liquidate your money quickly and are willing to store it in a call money account with a European bank, you can currently collect up to 0.35 percent interest per year.
For fixed deposits that cannot be accessed for a set period of time, you get even higher interest rates. If you can give up a fixed amount for five years, you can expect interest rates of up to 2.0 percent.
But you should also consider an ETF savings plan. As a result of the consequences of the corona pandemic and Russia's attack on Ukraine, prices on the stock exchange collapsed for a short time, but over the course of a year the price of the MSCI World ETF, for example, rose by 1.1 percent. The increase in value over three years was even more than 30 percent.
read too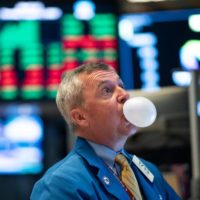 Invested 1000 euros in Apple, Bitcoin or MSCI World at the beginning of the year – you would have had that much today ">
External content not available
Your privacy settings prevent the loading and display of all external content (e.g. graphics or tables) and social networks (e.g. Youtube, Twitter, Facebook, Instagram etc.). To view, please activate the settings for social networks and external content in the privacy settings .
Change privacy settings