Cubofit in Zahara de los Atunes, Cádiz.
(5-9-2022). Cubofit has reached 54 installations of its modular gyms, accelerating in Madrid where it will add another 14 cubes that will be placed during September and October. You will implement in your cubes a university research project that includes a total of 27 training sessions for different types of populations.
The General Director of Cubofit, Javier Blanco, values ​​the first semester of the year as "intense", "both in the presentation of proposals and in continuing to implement improvements to Cubofit. We have sown a lot and right at the end of it we have begun to see the results, reaching over 50 buckets".
During the months of June and July, the chain has installed "15 Cubofit for the Madrid City Council, 12 in Municipal Sports Centers and 3 traveling through parks and other areas of the city, in which we also provide Sports Technicians for their revitalization", reports .
The City Council of Armilla, in Granada, also began to provide service with Cubofit in the month of July, as well as the City Councils of Gijón and Jaca. Likewise, Blanco is "very proud that the Santa Olaya Swimming Club in Gijón has opted for Cubofit for one of its facilities and that one of the 180º Personal Training Centers in Murcia has increased from 250 to 400 clients thanks to the installation of a 20-foot Cubofit on a plot located just in front of the center."
There are currently 54 Cubofit installed, to which must be added the next openings to be prepared.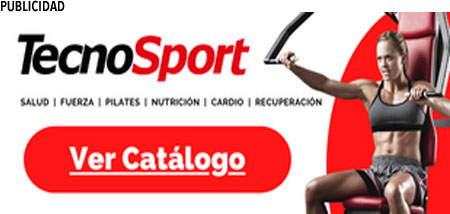 New Cubofit
For the coming weeks the company has planned more facilities. "We have been awarded another 14 Cubofit for the Madrid City Council that will be installed during September and October. We are extremely happy with the Madrid City Council's commitment to Cubofit to bring sport closer to citizens, in a total of 29 locations".
Blanco highlights that an operation of such magnitude "is giving us a lot of visibility; we hope that it will have an important knock-on effect".
The company has also recently been awarded the contract to install Cubofit in Pinto and Antequera (Málaga).
"On the other hand", adds the executive, "we are especially happy that Iván Franco, personal trainer from Seville and one of the first to bet on Cubofit (Muelle de las Delicias) opens a second Cubofit in the facilities of the Andalusian Tennis Federation; It is a clear indicator that he is doing very well."
Agreement with BLZN
At the beginning of the year, Cubofit began a large-scale collaboration agreement, distribution, with the company BLZN, which allowed CuboFit to have their own software and more and more individuals to finance their purchase.
Javier Blanco affirms that BLNZ has created a "very interesting product around Cubofit. In such a way that, through a leasing operation, any interested party can acquire a Cubofit in very good condition and with a series of additional services. For example: Civil Liability insurance, Sports Technician insurance, continent and content insurance, management software, training for cube managers and a marketing package for the launch that includes a website".
In addition, it has developed a tool to analyze the profitability of Cubofit in any location: it is based on the operating data of the different Cubofit installed and takes into account variables such as the hours of available light, the annual rainy days for that location, population density, income of the same, etc.
"BLNZ reaches several customer segments that are not the usual Cubofit / Ebone, mainly individuals, and has operations underway that we hope will close shortly," adds the manager.
More alliances
Blanco highlights that the company continues to work with Thomas Wellness for the equipment of the Cubofit. "With them we have found the perfect complement: high quality material, guaranteed stock and speed in management. In addition, Thomas has an excellent position in the fitness sector in such a way that, if there is any opportunity in this sector for Cubofit, it will be managed through Thomas Wellness".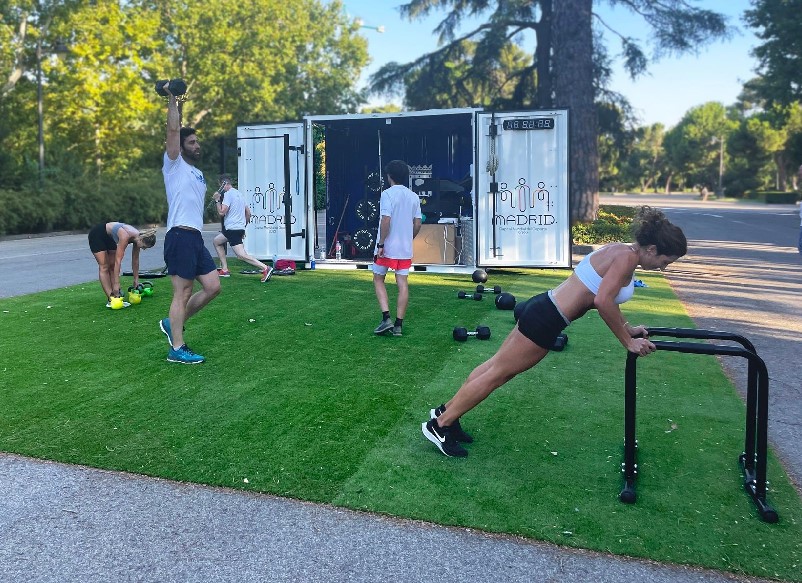 Another alliance was finalized a month ago, with the CTS-1024 Research Group, led by Professor Antonio Jesús Casimiro, from the University of Almería, which has delivered the project 'Methodological design of an outdoor training progression for different populations to through Cubofit'. It includes a total of 27 training sessions for different types of populations, scientifically based, and tested with real training groups of minors, youth, adults and seniors. "During the new course we will be implementing and making available to all Cubofit clients these methodological progressions, which we also intend to grow together with other types of services," Blanco advances.
Meanwhile, the company continues to implement "in Mexico improvements to the Cubofit that we have in the Bynd Fitland metaverse and that has more and more competitions and more users."
Over the next few months, the company will be "working on new implementations, while we improve Cubofit with feedback from our customers and with the initiatives of the R&D&i team that develops its work under the Ebone Sports Innovation Chair (CIDE ) that for this new course includes a Research Line of Physical Activity in the Workplace that includes Cubofit as one more tool", concludes Javier Blanco.
---