Ditch the Group
Gone are the days where you fight with your family over a bunch of colored cards or flip the board when the dice does not roll in your favor. There are no longer any resentments or family feuds. In today's time, single player games are thriving. They let the player achieve independence and a sense of power and they are the sole deciders of their actions. They play only for themselves. It is a unique experience for them and no one from the outside can ruin it.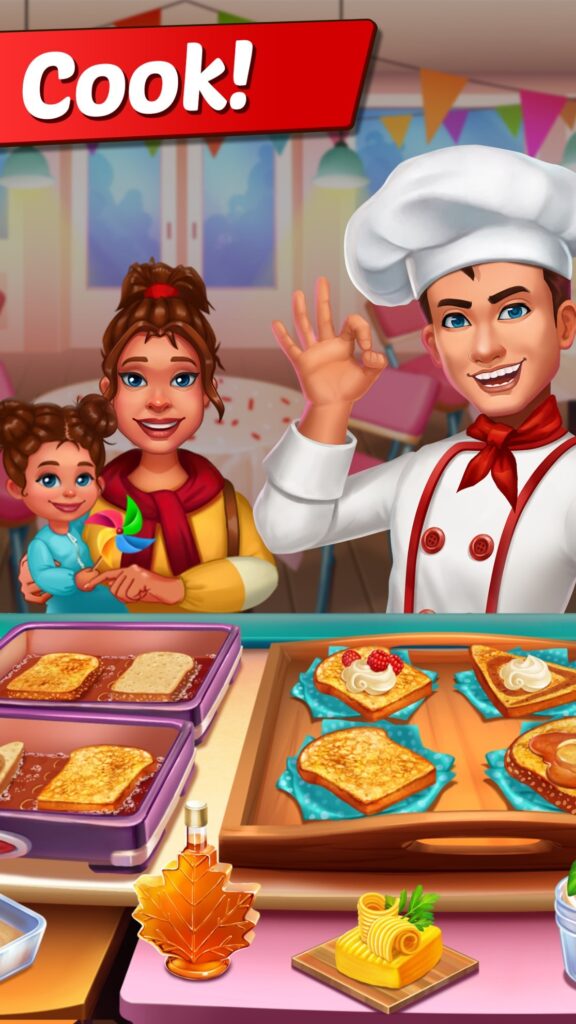 Stand Out
Among new cooking games , it is entirely up to one's taste what one plays. I, for example, do not prefer the violence in games that are notoriously taking the gaming industry by storm. I always disliked the pent up anger in my friends and their enamor with guns and explosions. I am a simple man who wishes to play things and learn from it, something that I would actually be using in real life from time to time.
Improve Your Life
I may not be the most popular guy put there but my family sure does love me. I owe my stability to good life choices and healthy decisions. I stay organized and have an energetic day. However, there is one thing that has kept me down since my entire life – food.
Play And Learn
Many cooking games for free are available on the market but none like Cooking Crush has been put out there. This cooking game is unique in both its concept and design. While other kitchen games are fixed only on irrelevant designs, Cooking Crush will bring you an interactive experience in the kitchen that will leave you more refined and educated in the culinary arts. Not only that, prepare to be enlightened with a lesson in time-management as you scamper to keep up with the ever-increasing difficulty level – much like real life projects on you.
About Cooking Crush
Cooking Crush has been published by Flowmotion Entertainment Inc., a game development company founded way back in 2014 by two innovators, Dario Pavan and Ryan Yada. The two wanted to create something unique that would help people of all ages learn new skills in a comfortable environment.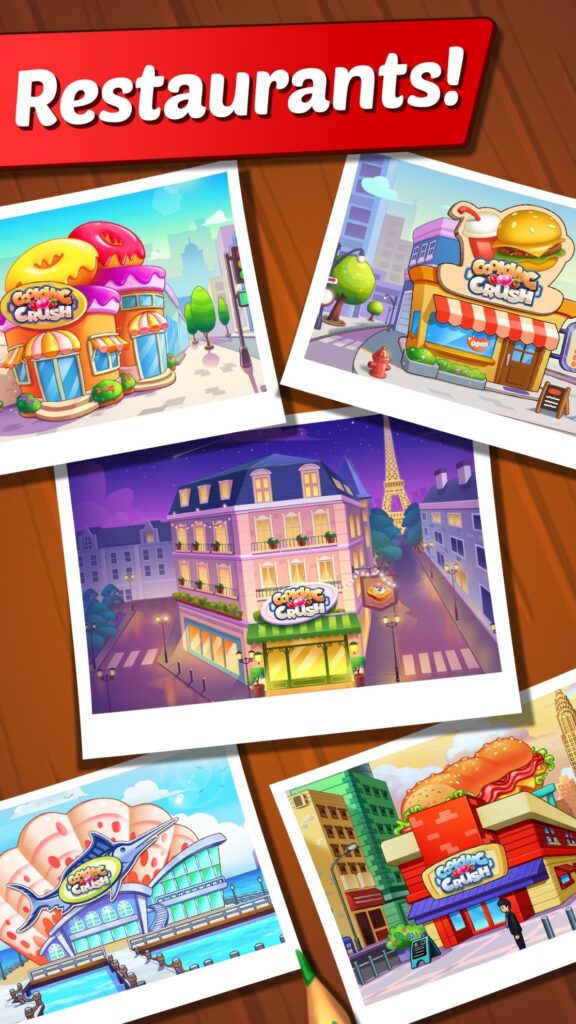 Cooking Crush is different from the ordinary run of the mill kitchen games as it not only focuses on improving a player's lifestyle but also aims to make a positive change in a larger level. Cooking Crush has partnered with Backpack Buddies, a Canadian charity that provides nourishing meals to underprivileged children. So far, Flowmotion Entertainment Inc. has been able to provide over 45,000 meals to kids.
Hungry For Knowledge?
Cooking Crush will teach you new recipes in every new restaurant. The game lets the player play in 10 different culinary powerhouses. Starting from the bottom, at Crème Café – a local breakfast Café in the city of Heartopia, you will be taught to make coffee and a variety of toast recipes. As you move up, you will be able to learn new recipes in Dream Deli, Salty Taverna, Party Parlor, Rockin' Diner, Crazy Cantina, Donut Den, Tandoori Treasure, Perfect Pie and Cake Corner. These virtual restaurants have been designed and chosen specifically to cover as many recipes as possible so you will be able to make the maximum variety of foods.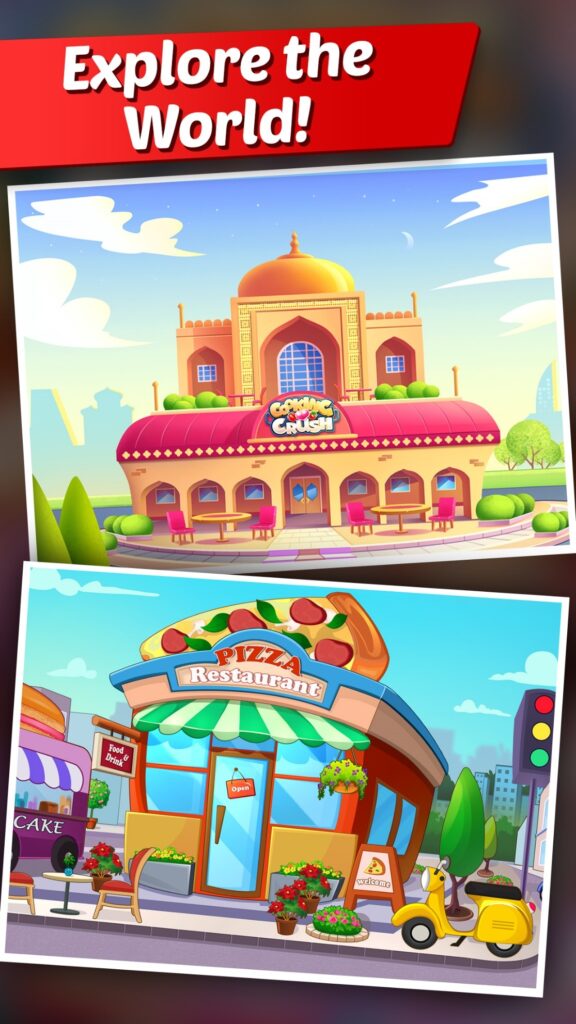 Breathe
Cooking Crush offers challenges to promote better mental health by urging the player to meditate and relax for a certain time and in turn, achieve bonus coins that can be used in-game. These meditative challenges are referred to as Daily Happiness Challenges or Happiness Offer Wall. These were introduced originally in Flowmotion's Cook It! Due to widespread and overwhelming positive response, this feature was revised in Cooking Crush.
Play Cooking Crush
It goes without saying that Flowmotion aims to bring top notch games and positivity to its players. You can check out Flowmotion's latest game, Cooking Crush here:
IOS: https://apps.apple.com/us/app/cooking-crush-restaurant-cafe/id1468882189
Google: https://play.google.com/store/apps/details?id=com.fme.cooking.crush.food.games HYPERLINK "https://play.google.com/store/apps/details?id=com.fme.cooking.crush.food.games&hl=en_CA"& HYPERLINK "https://play.google.com/store/apps/details?id=com.fme.cooking.crush.food.games&hl=en_CA"hl=en_CA