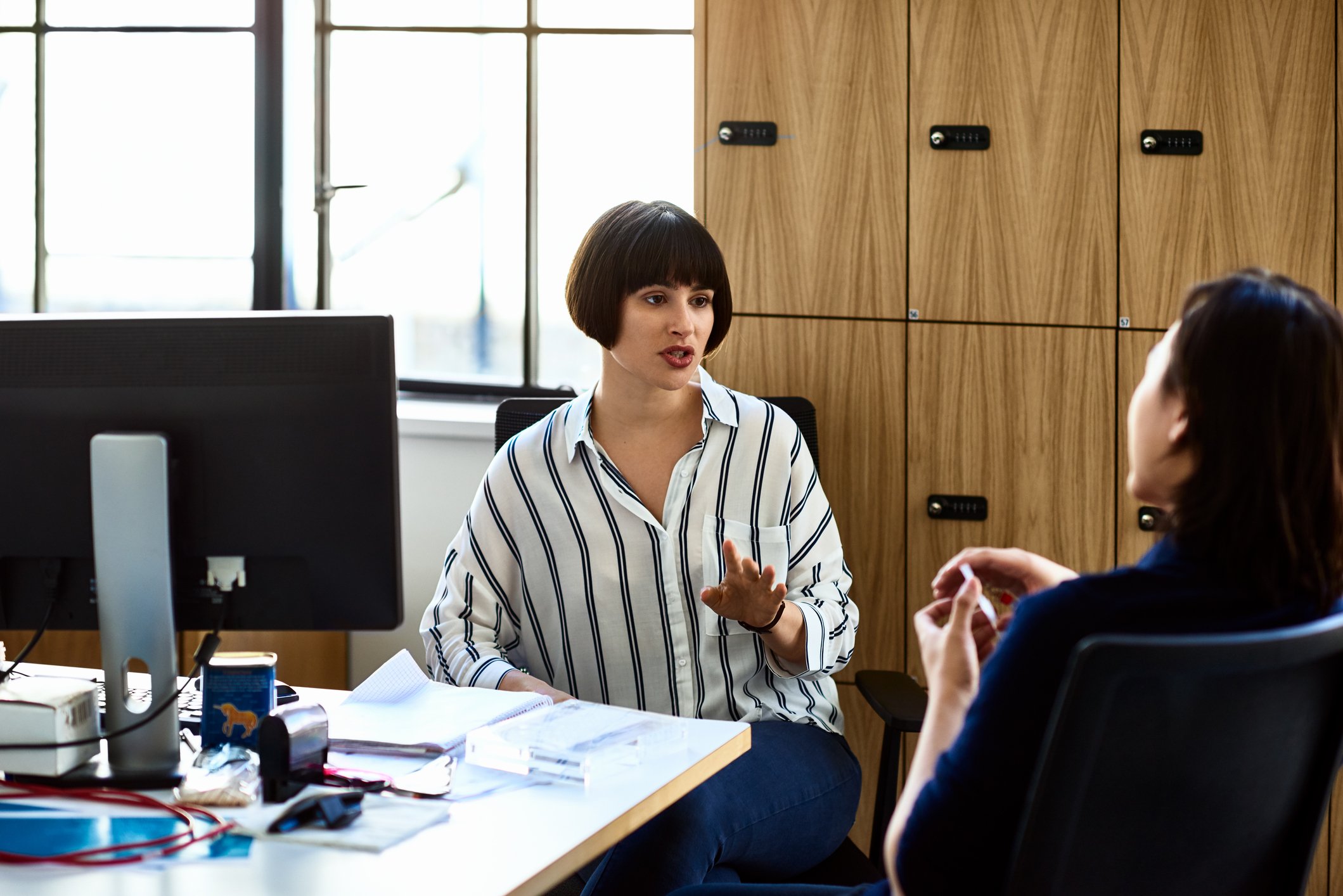 Conflict discussion with the boss: You have to pay attention to these three rules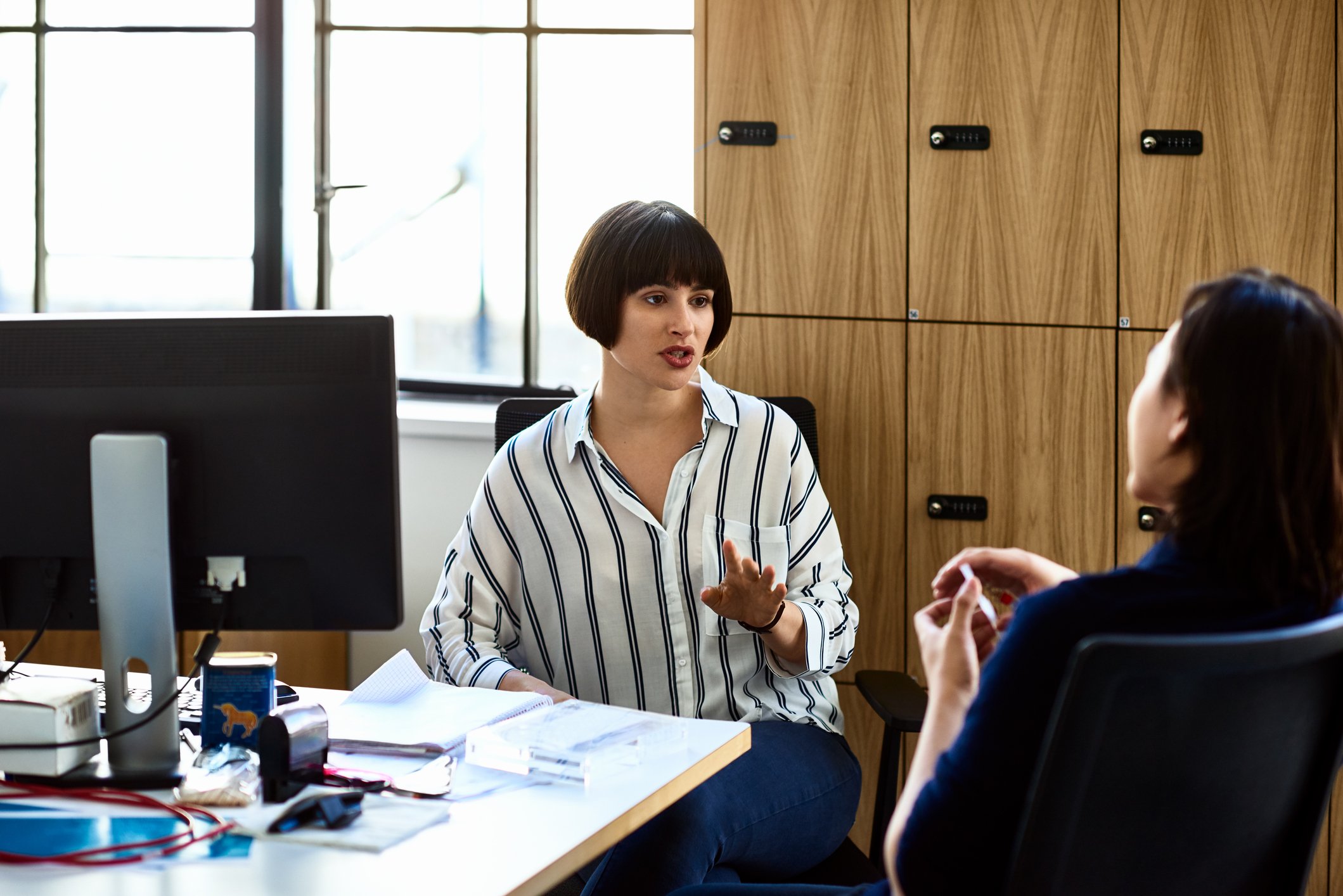 Getty Images Conflict discussions with supervisors that address problems on the job are always uncomfortable. This makes it all the more important to be confident and well prepared during the conversation. The first impression counts. You should therefore pay particular attention to proper clothing and your facial expressions and gestures during the conversation. Lies and bad preparation are not an option. Those who are well versed in the subject can, on the other hand, make honest and accurate arguments. They are as popular as a root canal treatment at the dentist and are one of the most difficult disciplines in the job: Conversations with superiors in which problems on the job are addressed. Most of the younger employees feel overwhelmed by the situation. Also because they haven't seen it that often. It is all the more important to know the three most important rules for a conflict discussion and to prepare for them meticulously.
Rule number 1 – First impressions count
The first 100 milliseconds of our appearance decide how the other person thinks of us. Anyone entering into a conflict should therefore make sure that the first impression is right. Careless clothing, worn shoes or an armful of heavy documents show: "I am not optimally prepared." The Italian scientist Tessa Marzi, who is concerned with the first impression, investigated the question of how we assess the trustworthiness of a person. In an experiment she found that test subjects were able to determine after 820 milliseconds, i.e. less than a second, whether they mistrusted a person. To come to the conclusion that we trust someone, we need a little longer, namely 1200 milliseconds. In evolution it was important to first check whether we were facing an enemy. It wasn't until the second attempt that we had to find out whether it might be a friend. We succeed in this lightning analysis by scanning the facial features and posture of our counterpart. This explains the speed with which we judge others or with which we are judged by others. It doesn't matter whether clothes, looks, posture or hairstyle are important to us or not. These external features contribute significantly to the first impression. Because in the first few seconds it is not our cleverly presented thoughts that count, but purely external factors. Therefore, dare to take a critical look in the mirror a few days before the conflict discussion. How do we affect others? What does the facial expression say? Do we look rested, irritable, tense, happy, or depressed? What will help bring some relaxation to our faces in the next few days? Sport, sleep, sun, good nutrition, art and culture, meeting friends, a walk in the woods or less alcohol? Of all these lifestyle and wellbeing factors, sleep is thought to have the greatest impact on a rested facial expression. Anyone who is excited before the conflict discussion should minimize their nervousness with a light, small exercise. Singing and laughing for about 15 minutes before the appointment helps against stage fright. Because we cannot be laughing or singing and being afraid at the same time. In this way, a more confident appearance succeeds in the unpleasant appointment. Practice this at home a few times. Singers and actors who are on stage train, among other things, to get their stage fright under control.
Rule number 2 – stay honest
No boss can stand being lied to. Lying is an absolute no go in the job – also privately, by the way – because it destroys trust between people. Trust is the basis of relationships and the basic requirement for someone to open up to another person. A conversation that should lead to a good result is based on the experience or the feeling that the other person is trustworthy. Anyone who lies to their boss shows that they are abusing trust. The following rule applies: A good job relationship can survive a one-time breach of trust, depending on what it is about. A second situation where a lie is used as an excuse for wrongdoing, but not. For example, a manager sets an appointment to talk about an employee's performance deteriorating in the past few weeks. The employee, otherwise reliable, fast and precise, let several appointments slip by and the results of his project work were at best mediocre. In video meetings, he simply does not turn on several times. In an interview with his boss, the employee stated that he had recently suffered from severe headache attacks and had poor sleep. But now he is being treated with medication and relaxation training. The first successes were already evident. The boss shows great understanding for the troubled man and gives him time to get his headaches under control. Both agree to meet again in five to six weeks to see if things have improved. In the meantime, however, the boss has learned that her employee has been spending a lot of time for weeks cleaning up his parents' former garden, which he has taken over. He extensively renovates the summer house, orders material, but is often seen by a colleague from the neighborhood who is not exactly sympathetic to him. This colleague is pissed off and jealous that his team member shifts work on to others for weeks in order to spend time in the DIY store and garden center. He informs the supervisor about the new, time-consuming horticultural career of the defaulting colleague. The boss is extremely upset and schedules an immediate appointment. The hobby garden owner makes a big mistake during this conversation. He lies a second time and denies everything. He only gardened and renovated in a few days because his headache did not allow for any laborious manual work. The boss no longer believes the heartbreaking headache story and tells her team member how they would work together in the future. Trusted working hours were yesterday, today control reigns. The trust between the two is now completely destroyed. In the future, the employee must take part in all video conferences with one or two suggestions about the current project. She will also set an appointment every week to be informed about the progress of the work. If the employee has appointments in the afternoon (at the best time in the garden), he should inform them beforehand. If he doesn't comply, she threatens further consequences. More distrust is not possible.
Rule number 3 – Know all the information
In addition to a trusting relationship, nothing decides a crisis discussion as much as the meticulous preparation of the content. Those who are well versed in the subject can make and counter apt arguments. Those who do not know what to do can only slide through the discussion without actually being able to make a point. Therefore, think carefully about what the content of the conversation is. What are the exact difficulties in the job? Has there been misconduct with you yourself or with colleagues? Who is involved, what exactly went wrong, how could it be resolved? Get an idea of ​​the situation in the company by discreetly collecting information. Are there any financial problems at a higher level? Is there a threat of job cuts? Has the company got into a crisis? Have there been one or even several changes in management that have led or could lead to disruptions in management? If you have analyzed the situation to the best of your knowledge, can you advance solutions now and present them in the conflict discussion? This is always well received by bosses, as it shows that you think ahead, are creative and solution-oriented. What is the competition doing, what is the business situation and the situation of the employees there? In order to get this information, it helps to build a network of people who have this kind of information and who trust you. Well-informed employees radiate what every boss wants: competence and creativity. So spend time reading information about your industry every day. This will give you a knowledge that you can use to score points in any unpleasant conversation. Read too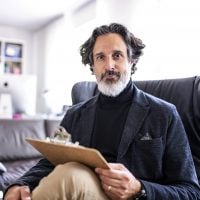 Narcissistic bosses get their power through a specific strategy – a psychiatrist explains why it's so hard to fight back