Chema Madoz is a Spanish photographer who has managed to find his own style, a way of relating to the environment, with nature and with the objects that surround him, absolutely unique.
He has been awarded numerous prizes, including the National Photography Prize, and has exhibited in the best museums, from the Reina Sofía to the Pompidou.
Once you enter the fascinating world of this photographer, you will see how unique he is, because there will be no work you see by him that you will not be able to recognize. Up to this point, the work of Chema Madoz is original.
I hope I have generated some interest for you with this brief presentation, if you continue with me we are going to put this fascinating photographer in context by talking about his biography, his poetic work and his publications, among many other aspects.
Chema Madoz
Biography
Jose Maria Rodriguez Madoz (Madrid, March 15, 1958) is, without a doubt, one of the Spanish photographers with the greatest international projection.
He studied History of Art at the Complutense University of Madrid and photography at the Image Teaching Center.
In 1984 he exhibited his first individual exhibition at the Royal Photographic Society of Madrid. In 2000, the photographer from Madrid received the Spanish National Photography Award.
He has exhibited in countless cities and numerous countries, including: Germany. Russia, Holland, France, USA, Japan, Portugal, Italy, Colombia, Mexico, Argentina, South Korea, etc.
You can see his full CV on his website: http://www.chemamadoz.com/.
Chema Madoz Awards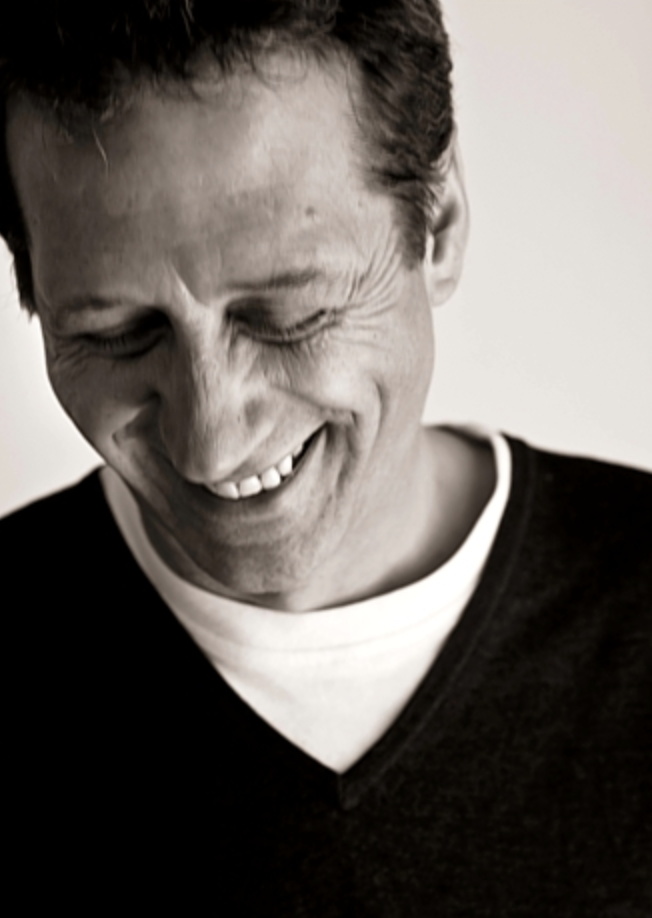 1991: Kodak Award.
2000: National Photography Award of Spain
2000: Higasikawa Overseas Photographer Award from Higasikawa PhotoFestival (Japan)
2000: PhotoSpain Award
2014: Piedad Isla Photography Award
Artwork by Chema Madoz
Chema Madoz is an artist of the conceptual. The photographs of him through everyday elements, be they objects or elements present in nature, are presented to us as if they were visual poetry.
His images are always still lifes in black and white, apparently very simple and minimalist. The (apparent) simplicity of her image makes it deeply universal, anyone in any part of the world perceives them naturally.
However, each of the images that Madoz creates has many layers of reading, double meanings and messages such as the passage of time, cruelty, delicacy, the ephemeral and the dreamlike.
Chema Madoz always works in analog format, with natural light and with natural objects and elements. Through her gaze we discover the extraordinary in the ordinary.
Since childhood I have been captivated by the aura of objects, by their ability to absorb the world of emotions. On a day-to-day basis we let ourselves be carried away by its daily use, turning our backs on its poetic side, to which perhaps I pay attention.

Chema Madoz
Characteristics of the work of Chema Madoz
All of Chema Madoz's images are deeply meditated and executed with extreme perfectionism, from the idea, the shot and the development. These are the main characteristics of Madoz's work:
It has a unique and easily identifiable language It is a universal language; it works and is understood throughout the worldIt makes the viewer participate in its imagePhotography is always in black and whiteAlways analog photography, never uses digitalThese are still life-type images with a minimalist aestheticThe object is the protagonist of the photographThere is always a double reading in the imageA ironic winkFunnyEven cruelChema Madoz creates his own objectsMinimalism also applies to his photographic equipment:Analogue cameraStandard lensTripodAlways works with natural lightPerfectionist to the core in the whole processLong experience in the world of photography
First stage of the work of Chema Madoz (1980s)
It is a stage of experimentation where different people and scenarios appear, but where it can already be seen that the author is more interested in the form and the object than in the person himself.
All the people who appear do so in a secondary or formal way, their faces are not appreciated, or they simply do not appear.
His fascination for objects, for abstraction and form or the use of black and white to mark that distance with reality is already beginning to take shape.
Photographs of Chema Madoz
After this stage, Madoz focuses on the object as the sole protagonist of his photographs.
Second stage of Chema Madoz (Decade 90-present)
In this second stage, Chema Madoz matures his own style and language and focuses on objects, making us see their transformation capacity.
Through an initial idea, transformed into a sketch, he modifies the objects with his own hands, and even makes his own reveals to delve into his poetic universe.
In his images you can see how he combines natural elements and objects in photographs full of poetry and metaphors, simple and profound at the same time, that you immediately make yours.
Photographs of Chema Madoz
Collaborations in advertising (Purificación García)
Chema Madoz has made few collaborations for advertising, but one of the most successful has been with the Purificación García brand, a firm with which he has worked since 1998.
Chema Madoz for Purification Garcia
How to take photos like Chema Madoz
To take photos like Chema Madoz, the first thing is to have a perfectly defined idea, both in concept and execution. Although they are apparently simple photographs, the truth is that they are extremely deep.
Open your eyes to the objects around youEstablish a dialogue with objectsLook for a background, a message, a deep relationship with the elements of your imageUse natural lightLook for perfectionKeep simple in your compositions but also in your equipmentGet the most out of the minimum number of elementsStudy Chema Madoz's work in depth
If you want to know the work, and the way of working of this great artist, I recommend that you reserve some time to watch this wonderful documentary about Madoz. You will see him work, reason, build and photograph, a true luxury.
Documentary about Chema Madoz
Where to buy photographs of Chema Madoz
Chema Madoz's photographs are not easy to find, you can take a look at some art galleries such as Art Madrid Contemporary Art Fair where you can contact them and ask about the availability of Madoz's works and their prices.
Books by Chema Madoz
Since Chema Madoz's work is extensive and prolific, so is his work in the form of books, most of them compilations of his best works and exhibitions. Here are the most popular books:
Chema Madoz Masterpieces: Probably the longest and best-selling book of Chema Madoz's work. With almost 500 pages, it includes the most relevant works of Chema Madoz. You can get it for €61.75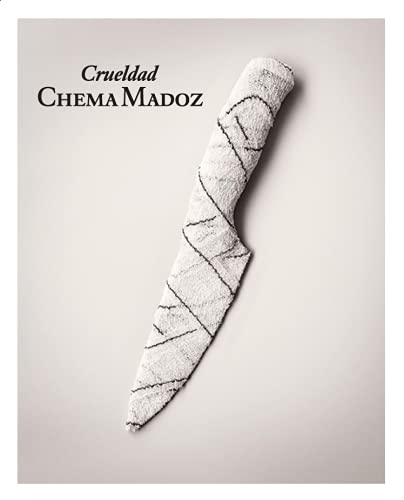 Cruelty: This 140-page book is the catalog of the Círculo de Bellas Artes exhibition entitled precisely that way, «cruelty». This book compiles a selection of the most disturbing images of Chema Madoz, some of them unknown. You can find it for €31.35.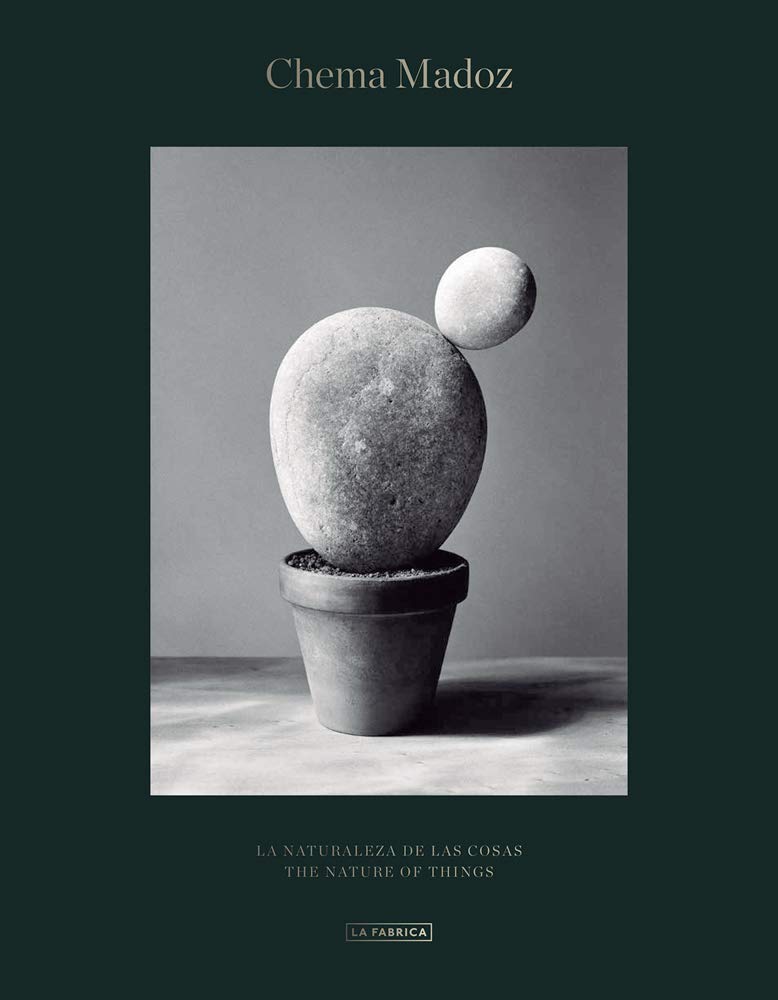 The nature of things: 64-page book that collects the works of Madoz in which the relationship between objects and nature is investigated. You can find it for €33.25.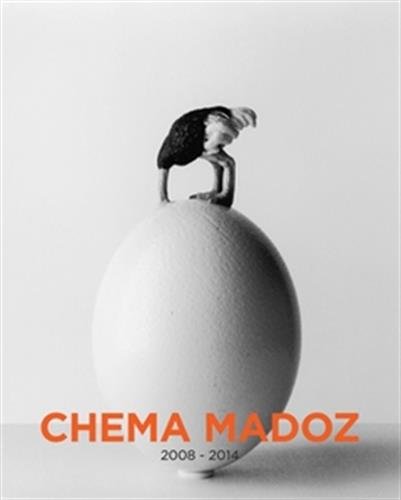 The rules of the game: This book is the catalog of the Photoespaña exhibition, where, throughout its 176 pages, his best works from the years 2008 to 2014 are collected. You can buy it for N/A.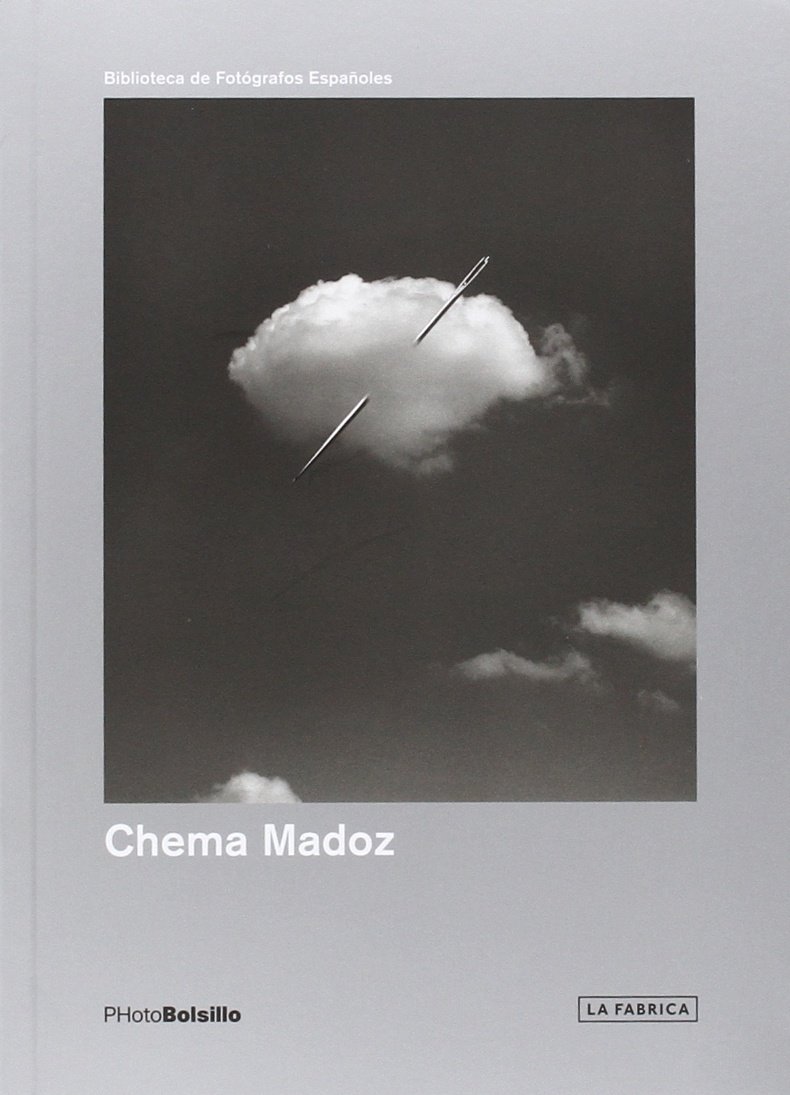 Chema Madoz: Paperback book in pocket format to delve into some of the most iconic photographs of the photographer. It has 98 pages and is priced at N/A.
Ars combinatoria: This book collects his exhibition at La Pedrera, Barcelona, ​​a walk through his best works from the beginning to 2013. It has more than 150 pages and you can buy it for €15.00.
What did you think of this photographer? Did you know him? Whether you already did it or if you just met him, surely he is already part of your ideology, your visual culture, your photographic learning.
Chema Madoz has the ability to catch us in a special way, to connect with us in an almost personal way, to make his photographs so ours that we are able to recognize a photo of him even without knowing it. Few photographers have a language as personal and unique as Chema.
I hope you enjoyed this article and this great photographer. Leave us your opinion in the comments and, if you dare, tell us which one of the photos of Chema Madoz that we show above is your favorite.
Oh, and remember to share this article on your social networks to make it known to as many people as possible. Thank you and see you soon.