A man is sitting at his laptop at home. The federal government is discussing whether working from home can help save gas in winter. picture alliance/dpa/Annette Riedl
The situation continues to deteriorate: For almost a week, Russia has been delivering only 20 percent of gas to Germany.
In view of the gas crisis, Federal Minister of Economics Robert Habeck (Greens) and the FDP are bringing up the home office again so that companies can save gas. However, trade unions are critical of the proposal.
But are employers allowed to order home office at all to save energy?
Gas is flowing through the Baltic Sea pipeline Nord Stream 1 again. However, for almost a week only 20 percent of the contractual delivery quantities have been left.
The situation is serious. Federal Economics Minister Robert Habeck (Greens) has repeatedly commented on a possible gas supply stop from Russia in recent weeks. Now Germany wants to arm itself with savings plans for the winter. Among other things, it is planned that heating systems in private apartments should be switched over more efficiently and that corridors, foyers or halls in public buildings should no longer be heated if they are hardly used.
In view of the rising gas prices, politicians are also increasingly considering sending employees back to the home office and at the same time turning down the heating in company buildings. Economics Minister Robert Habeck also seems to think this option is conceivable. "The energy balance is positive if the offices are not heated and rooms that are heated anyway are used," said Habeck.
The FDP is also thinking about the home office again. "Should there be supply bottlenecks, flexible home office regulations for employers will of course not fail because of the FDP," said parliamentary group leader Christian Dürr of the "Welt am Sonntag". The goal is to close the impending energy gap as best as possible and thus prevent the offices from having to be cooled down at all.
But would it even be permissible to simply send employees home to work to save energy?
Can my boss just order home office like this?
no The employer cannot simply demand that employees use their private rooms to work, said Livia Merla, a specialist lawyer for labor law, for the "Bild" newspaper.
Employers are generally obliged to provide their employees with a workplace. "Privacy in your own home is even protected by the Basic Law," says Merla. "Working in the home office is only possible by mutual agreement. This means that a corresponding agreement and the consent of both the employer and the employee are required.
As in the Corona pandemic, when politicians debated working from home as an infection protection measure, the federal government could only issue a request to employees and employers. She could not oblige employers to order their employees to go home.
read too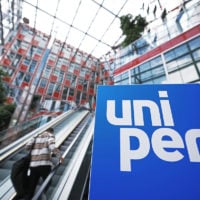 Missing deliveries from Russia and Uniper rescue: The gas crisis costs you up to 5000 euros more a year
Unions take a critical view of working from home to save energy
In any case, the idea of ​​working from home to save energy is viewed critically in trade union circles.
With the help of a lump sum, five euros per day can be claimed for tax purposes for working from home. According to Bayerischer Rundfunk (BR), this flat rate is not enough for the unions. It was not introduced to cover rising energy costs, but with a view to the corona pandemic. The unions are therefore calling for the home office flat rate to be expanded.
The Chamber of Industry and Commerce for Munich and Upper Bavaria said in an interview with BR that it was not possible to determine exactly how high the energy-saving potential through the introduction of home office could be at all. According to the IHK, that depends too much on the premises.
If at all, the temperature in individual offices can be reduced from 20 to 15 or 16 degrees for certain days. Much more cannot be cooled down anyway due to the risk of mold.
read too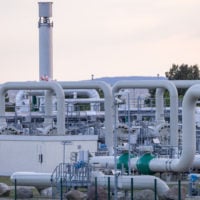 Wood-burning stoves, fan heaters, heat pumps: What does it cost and which alternative is worthwhile for whom