Project carried out by Biofit at the Karolinska Institutet (Sweden).
(21-7-2022). Biofit designs and develops gyms and boutique and outdoor spaces. Create organic centers based on biophilia, sustainability and healthy elements. In Europe and in Spain it has already carried out numerous installations and its founder, Matt Aspiotis Morley, believes that they will go further.
Biofit is a consulting company for the design, development and creation of gyms based on organic, sustainable and healthy elements. Its founder and director, Matt Aspiotis Morley, explains that "10 years ago I decided to create my own company by uniting my passions, sustainability and fitness, with my experience creating spaces with architects and construction teams. I saw a gap in the market, a business opportunity offering consulting, interior design and sustainability services to developers, gym chains and hotel groups, looking for new, innovative concepts in line with the expectations of a new generation of consumers accustomed to studios. design and eco-sustainable brands".
The company stands out for its differentiating concept. The director adds that "we are not only designers of gyms and wellness spaces. We also collaborate with architecture and interior design studios as consultants, focusing, for example, only on the selection of equipment or on the sustainability of a gym. There are three main services, sometimes a project requires all three, sometimes just one".
Sustainable and healthy design
Matt Aspiotis Morley says that when a client asks for an organic gym, "we always try to combine all three elements: from biophilia (nature), sustainable design (minimizing the environmental impact) and healthy design (thinking about the quality of the air, the lights, the materials). It is these three elements united that create the magic".
These factors "are three very important trends in the wellness sector, in spas, the offices of tech companies and the most modern residences. I think it is a trend that will go further. It is only a matter of time before more elements like this begin to be integrated into gyms and sports centers."
Boutique and outdoor spaces
Biofit gyms can be integrated as boutique or outdoor spaces within a larger sports center. Morley explains that "sometimes we create spaces as small as 50 m2 or 100 m2. They are like studios within a much larger structure. An organic gym can be something like a spinning or yoga studio, for example, or a functional training area."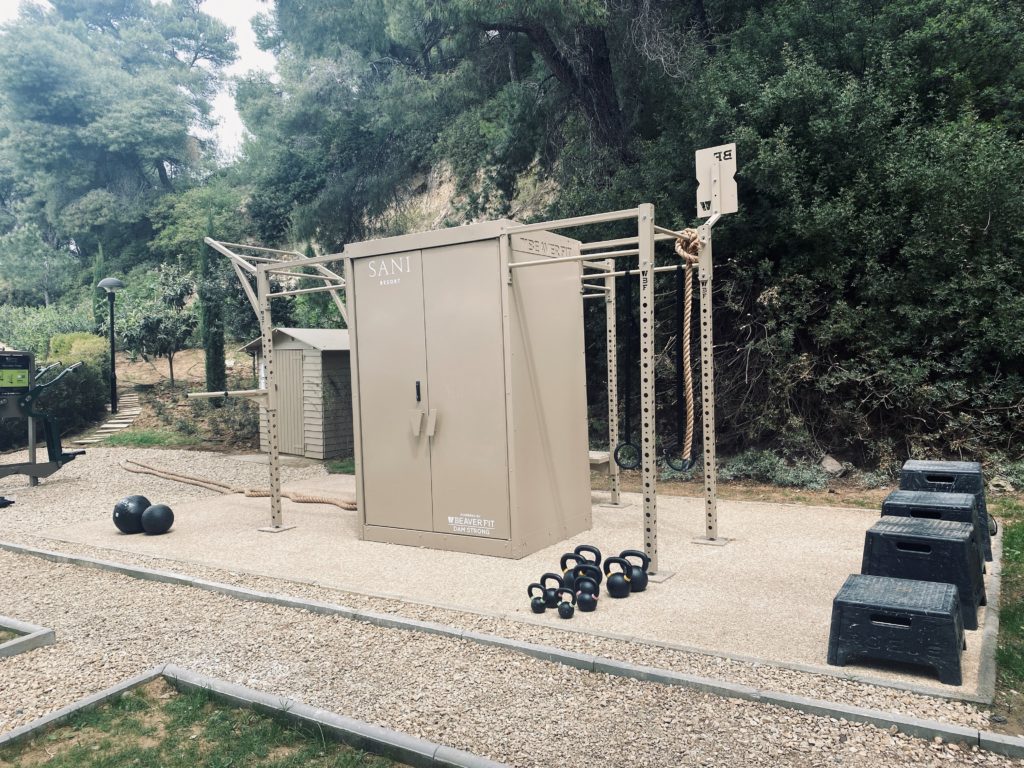 Regarding outdoor spaces, the director acknowledges that in the last year "we have seen an incredible boom in outdoor gyms. This summer we have already opened five outdoor spaces in Greece and it is unlikely that the demand will decrease".
"The reason", he clarifies, "is that training outside in the open air is a unique pleasure, especially within a city, (where we spend the vast majority of the day inside a building between home and work), or near the beach, in a hotel for example. You just have to identify the right site, which can be from 100 m2 to 500 m2".
Few options in sustainable equipment
Regarding the materials, machines and training elements that are used in a Biofit gym, Matt A. Morley details that, for example, when working with a hotel group like Sani & Ikos Resorts in Greece, "it has a high profile and cardio equipment has to be a luxury brand, that's normal. There, for example, it is in the functional and strength space where we managed to create something more organic, with natural materials such as wood, cork, jute, etc."
"But, having said that, there are still few options for sustainable force equipment. Our job is to be a neutral advisor, proposing several options for each element, explaining the advantages and disadvantages of each. Many times the machines made of wood are not ideal for commercial use, they are more recommended for use in a gym at home (a home gym) ", he insists.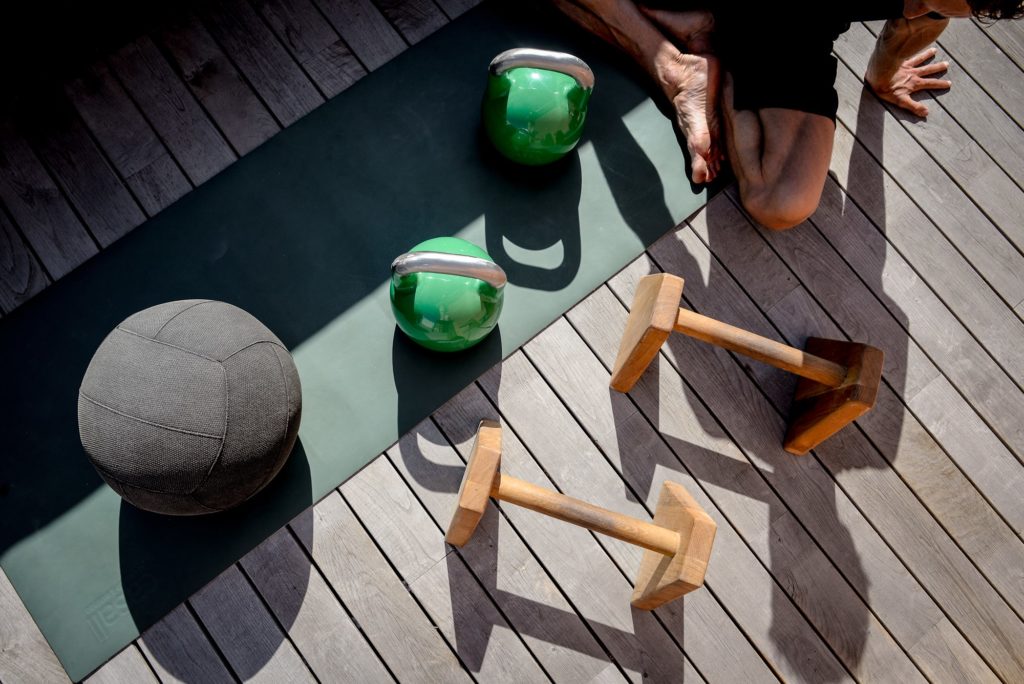 creations
Morley details that every project and every client is different. "Sometimes we help with the interiors; sometimes only with the selection of equipment; others are strategic consultants. There are those who seek more help with sustainability and others with biophilia. You have to be flexible and adapt to the needs of the market".
Biofit is currently working with Sani Resort in Greece and the Ikos Resorts Group in Greece, Spain and Portugal. "We have several private villa projects in Greece and work with a residential building developer in Texas, creating eco-sustainable gyms for their clients."
Projects in Spain
In Spain, Biofit has already carried out eleven projects. "We have created an outdoor gym for the Ikos Andalucía hotel this year, and we are collaborating with Studio Gronda in Madrid on the design of the gyms for the Ikos Porto Petro hotel in Mallorca. As well as the Ikos Courtesy hotel in the Algarve, Portugal. Both will open in 2023-2024."
"This July we hope to have a gym for a private client in a recently renovated farmhouse in the Empordà, in Catalonia, a project by Madrid designers Las Dos Mercedes", concludes Matt Aspiotis Morley.
More information on Biofit
---