One of the most important elements when taking photography (or, in this case, video too), is light. Almost at the same level of importance as the camera itself and the lens, light plays an important role in the final result of our photos or videos.
On past occasions I have spoken at length about the virtues of working with natural light. Today I am going to talk to you about artificial light. I think it is a topic that we have not covered sufficiently to date.
In this case I am going to present an example of a focus of a specific brand. The SmallRig team has given us a unit to prepare this review so here we go.
What do you want an artificial light for…?
Before talking to you about a certain light model, we are going to agree on the importance of taking care of the lighting in our visual works with a camera. This is important because, if we disagree on this point, the rest stops making sense.
Look at these examples. Enlarge it to see them in detail.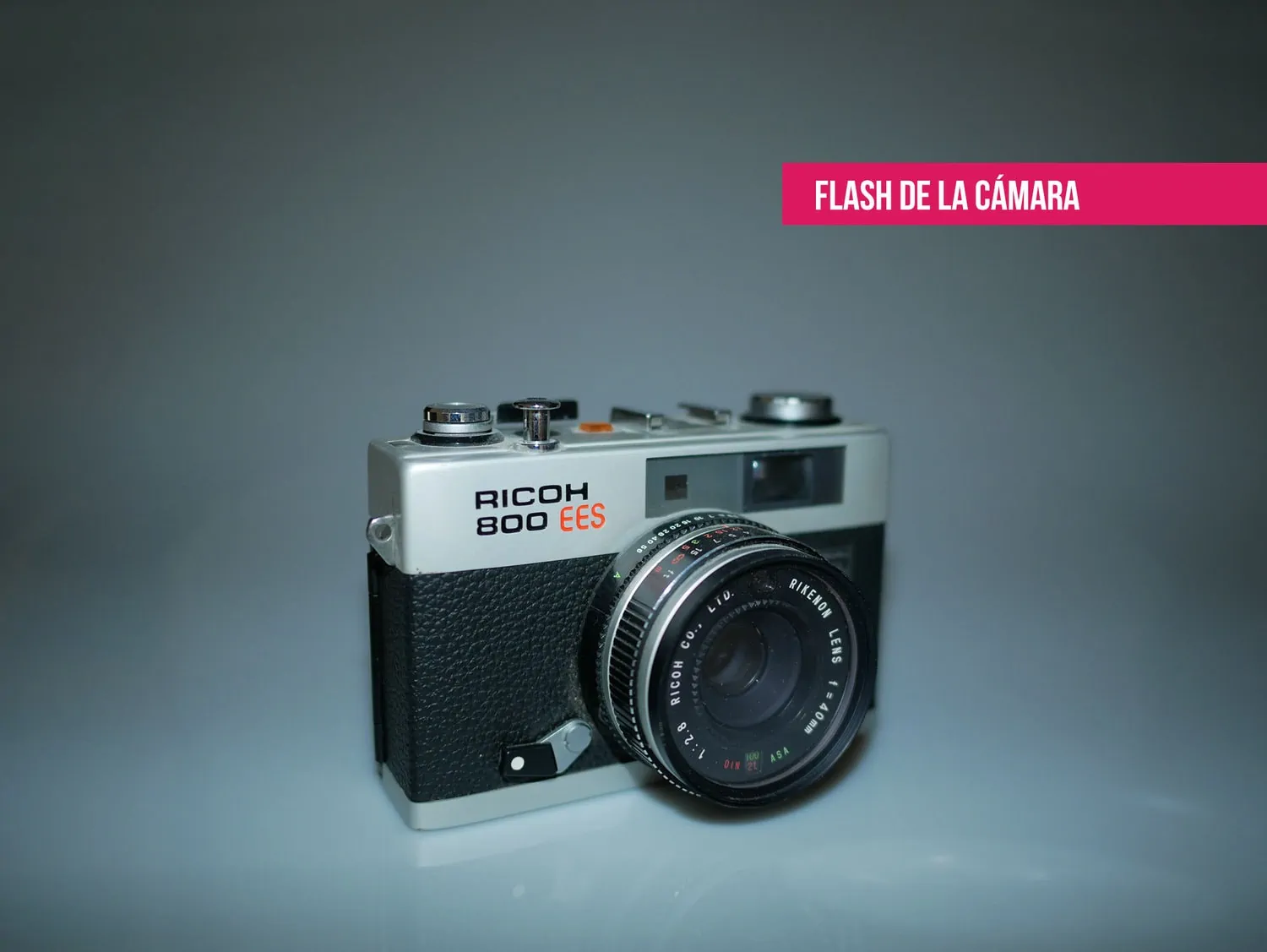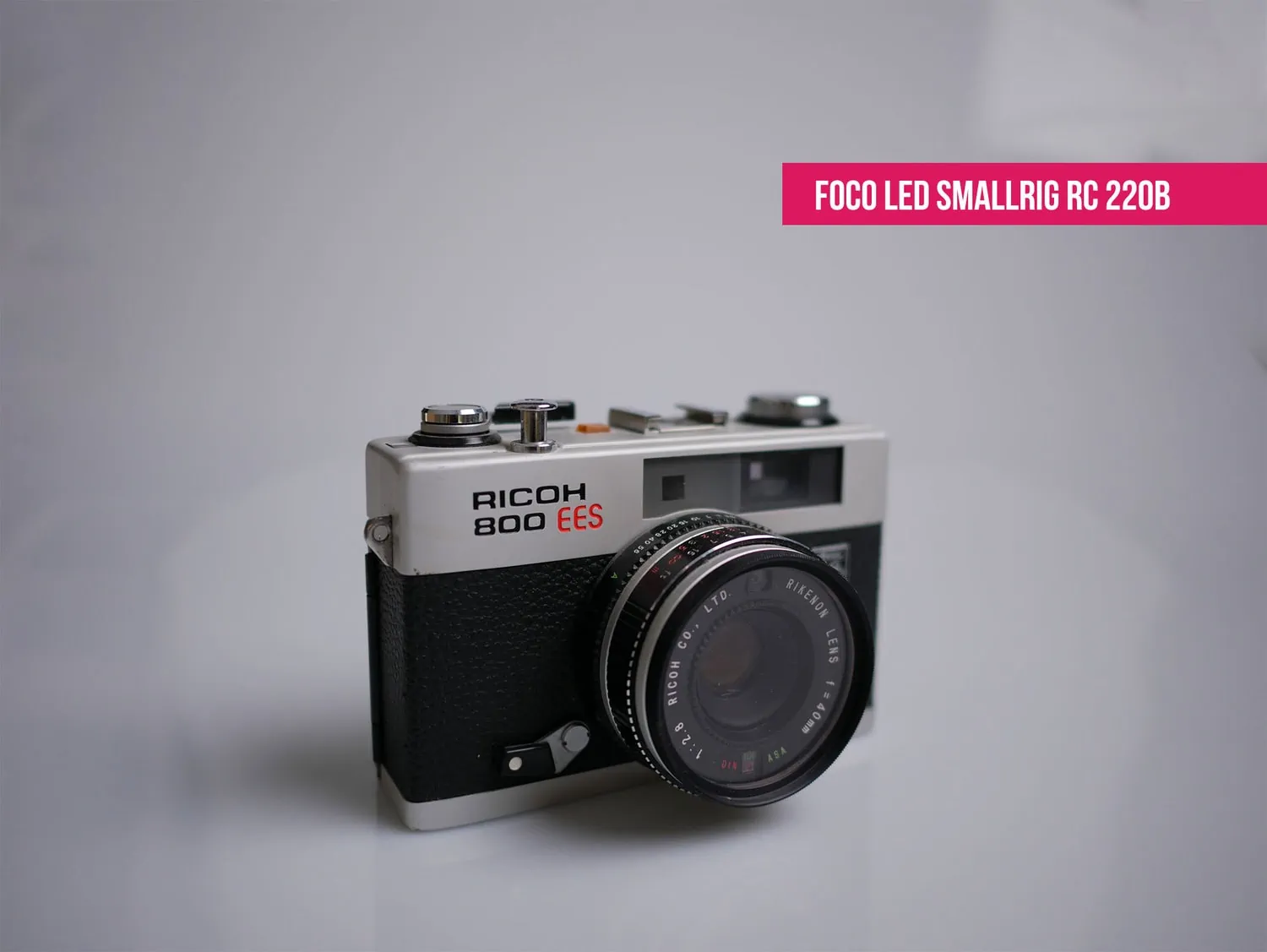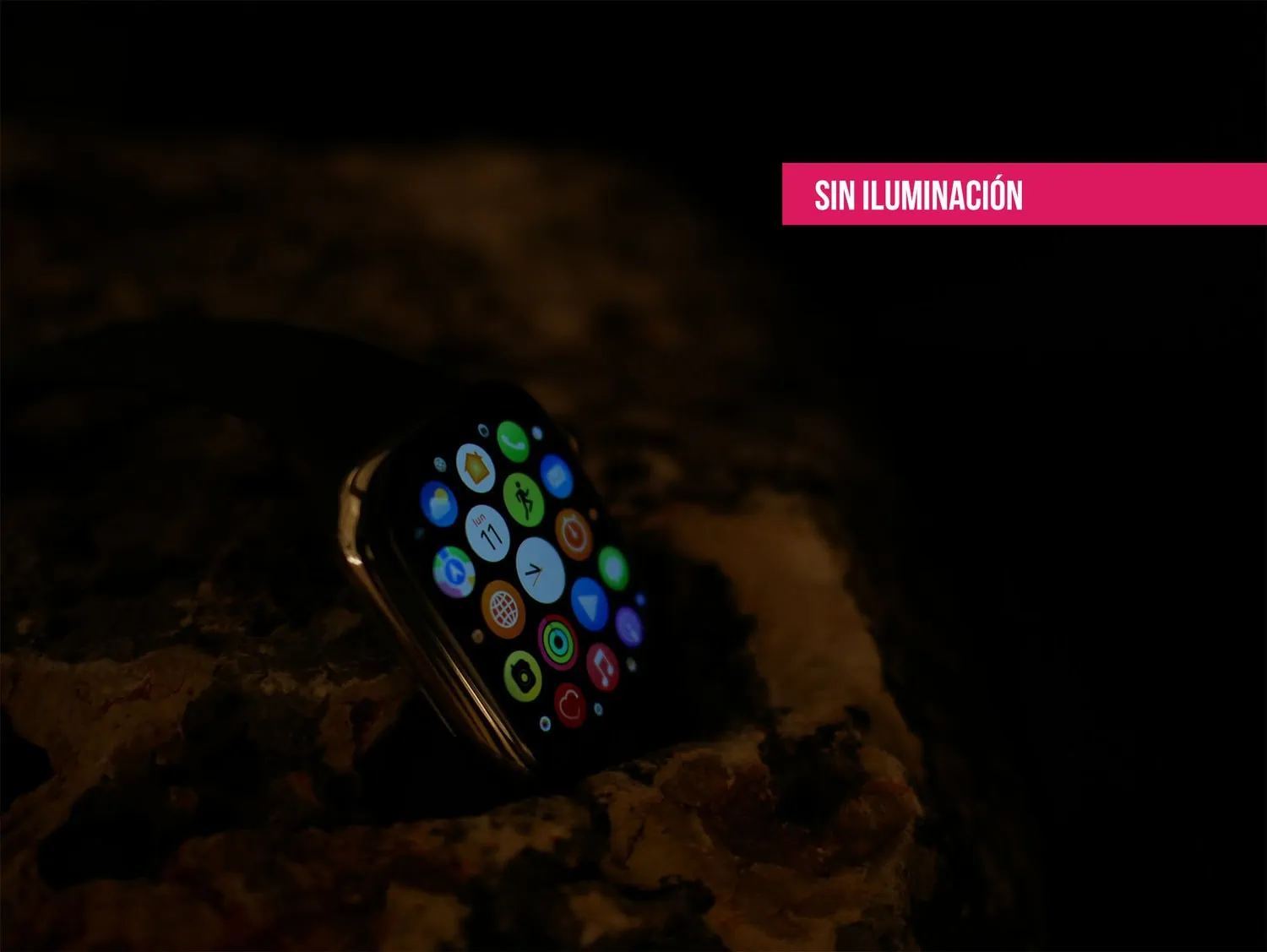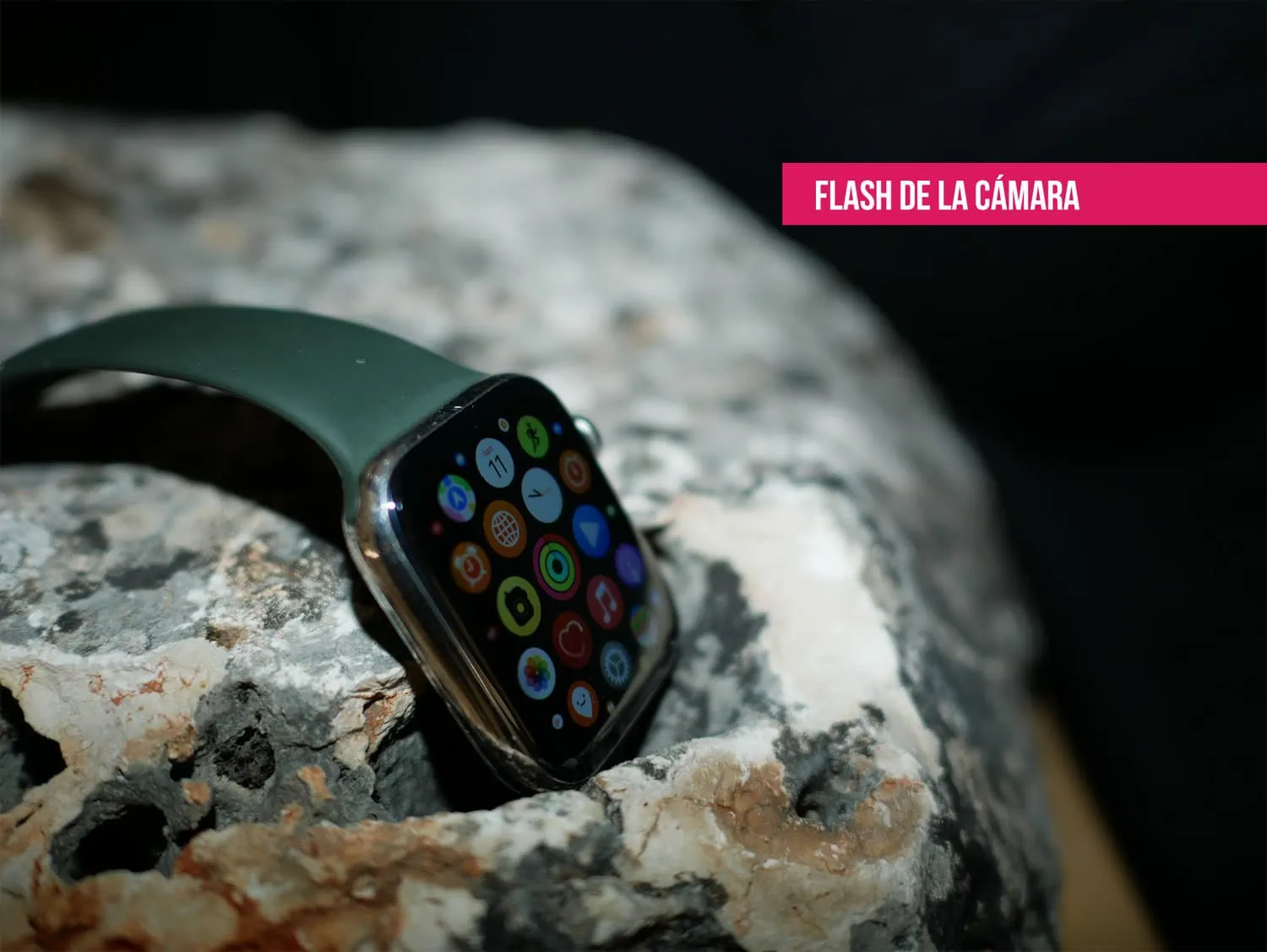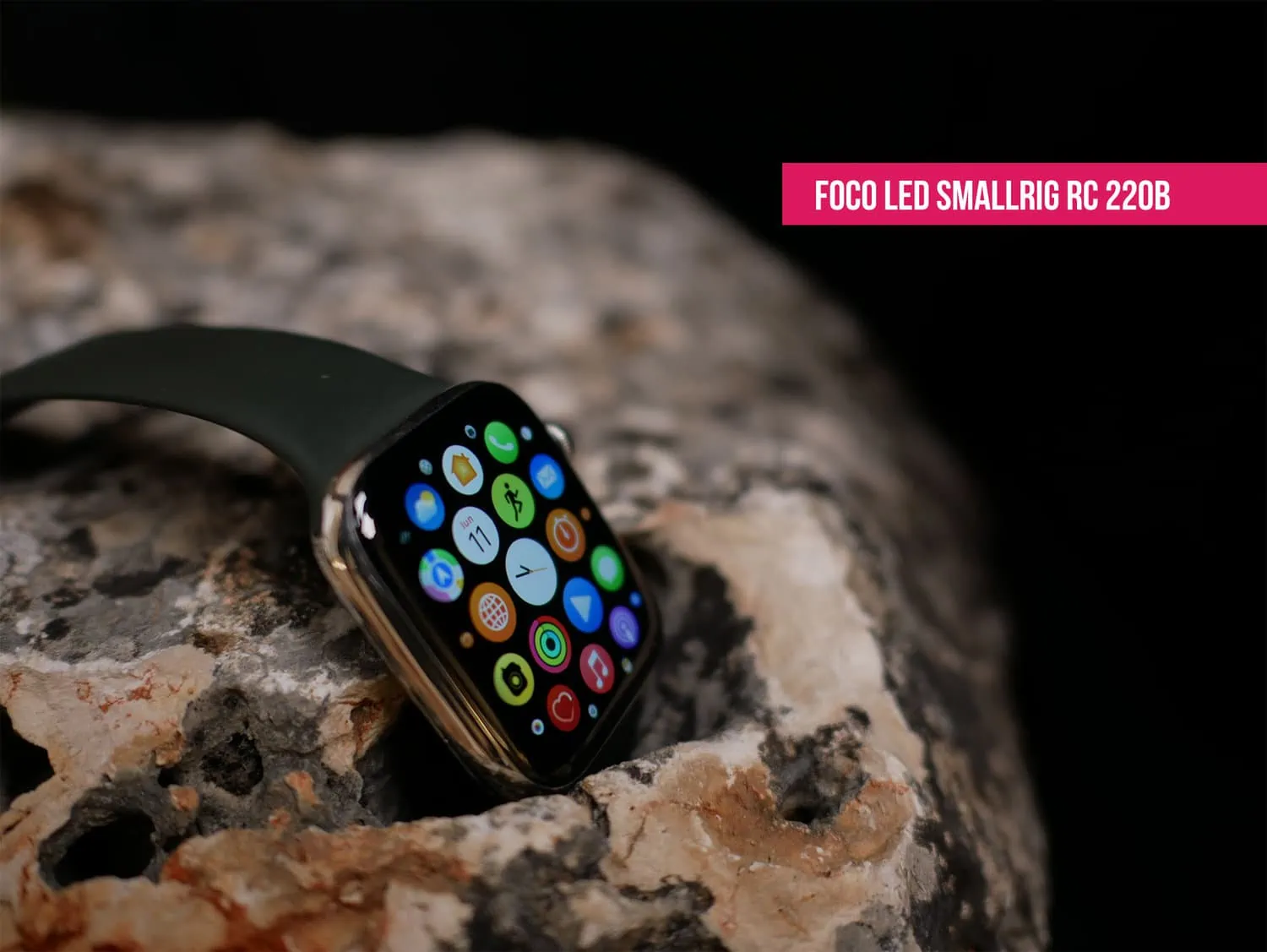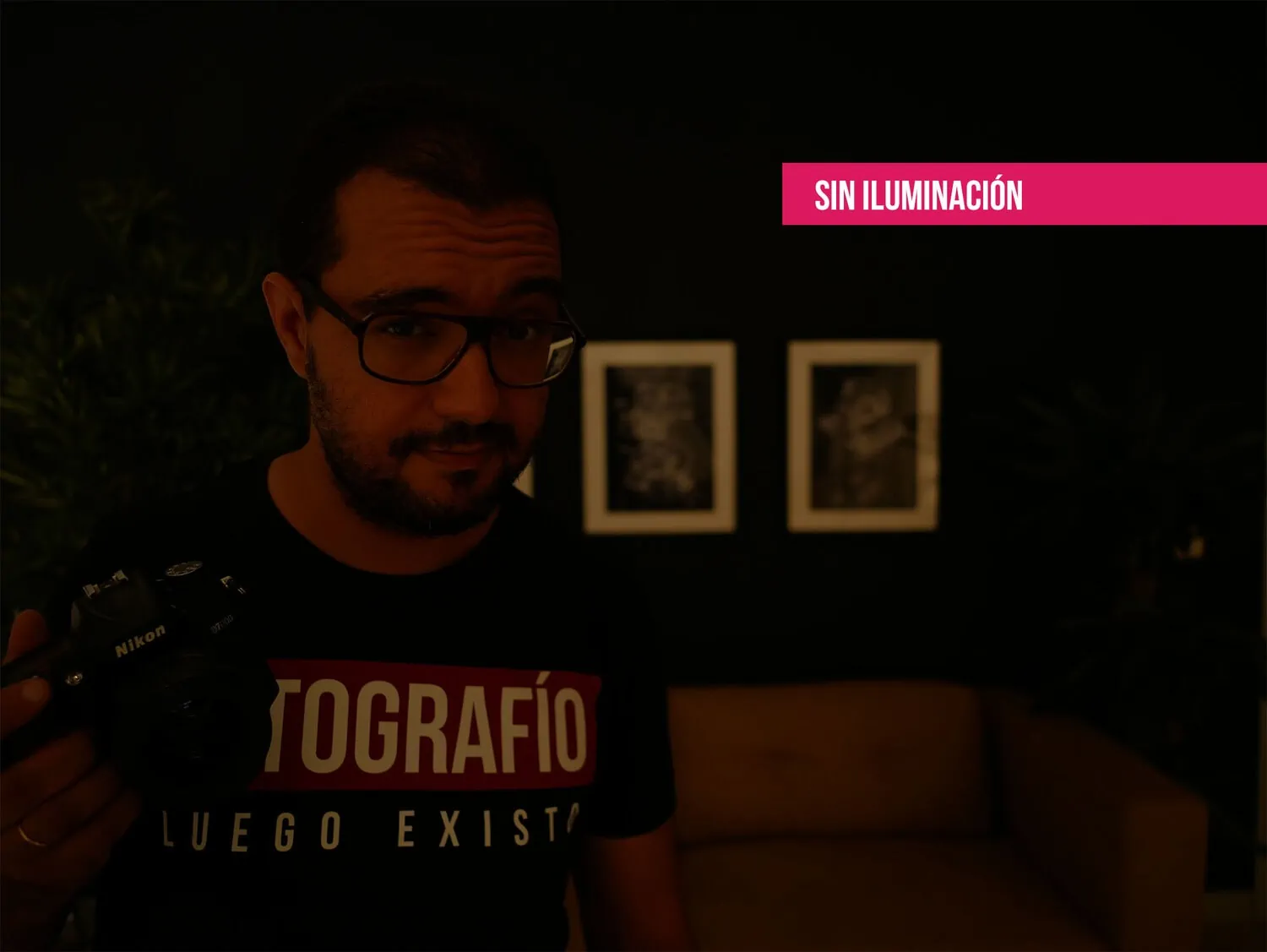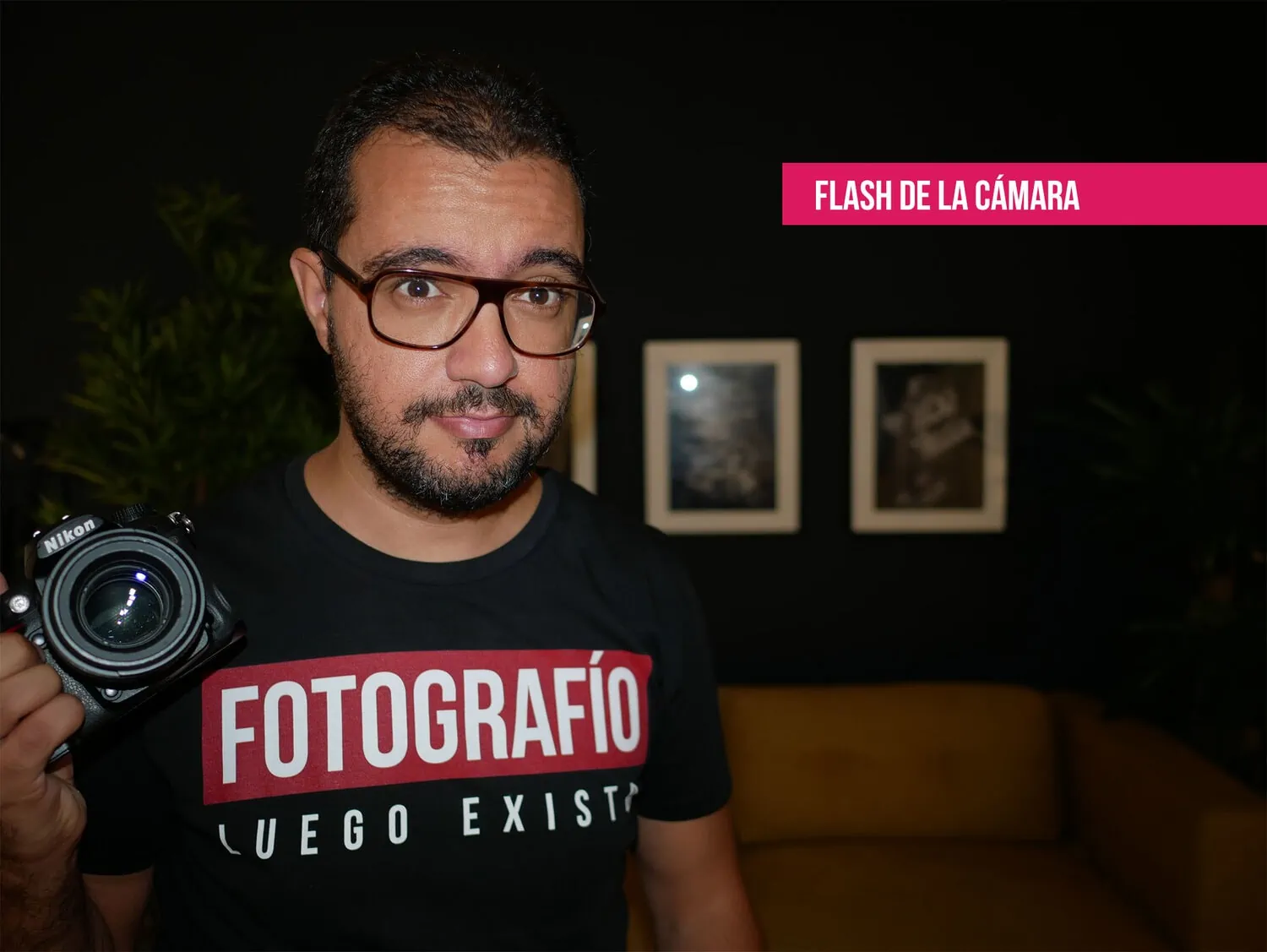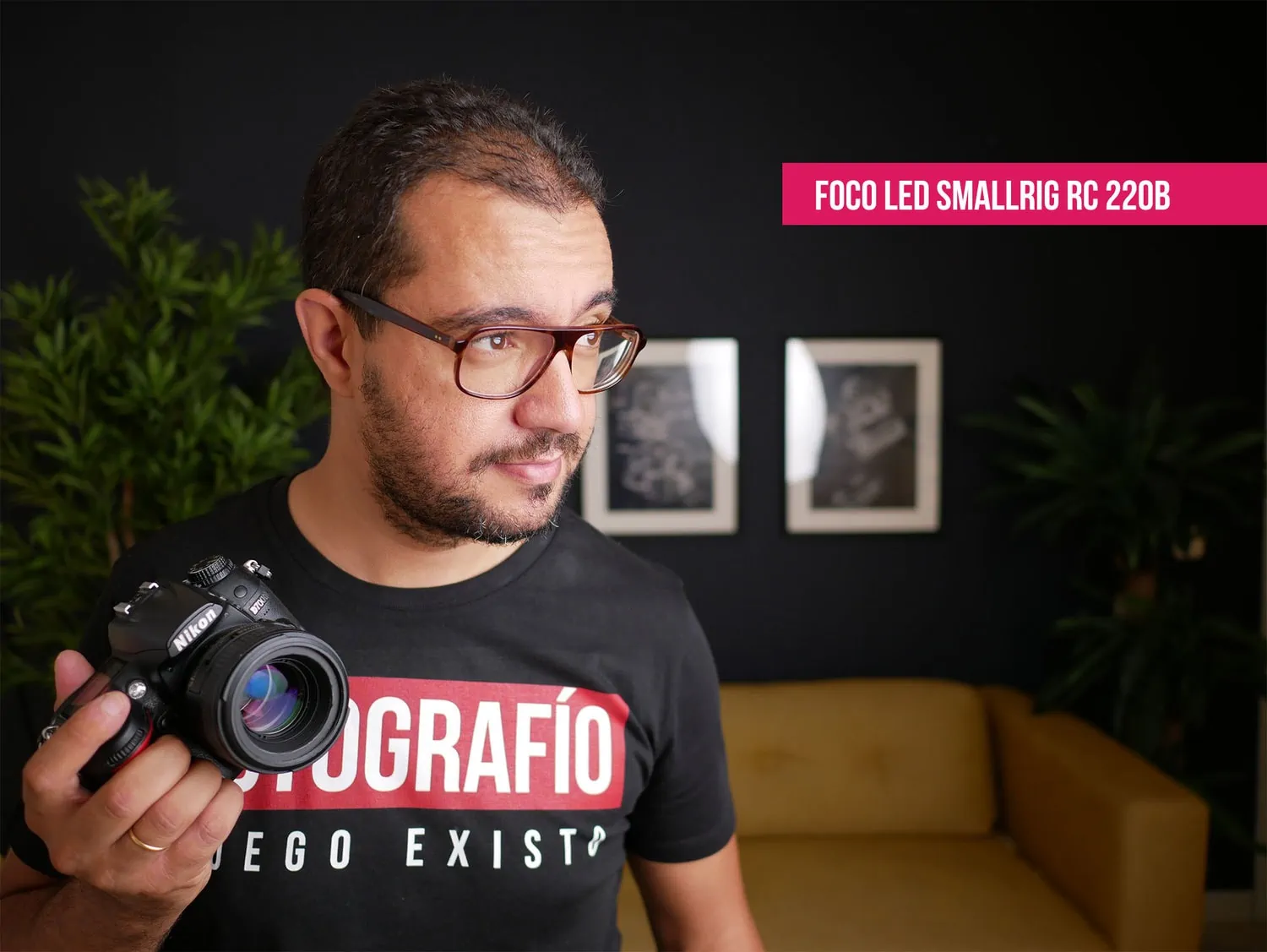 As you can see, the difference is overwhelming.
A photo gains or loses a lot depending on the type of lighting we put on it. Unless it is a desired effect, the absence of light is the worst thing that can happen to a photo. The same applies to video, of course.
The built-in flash on the camera itself will almost always work against us.
There is nothing like a good light source that allows us the greatest degree of flexibility possible.
Clarified this, the next logical question would be: "Well, I need an artificial light, but which one?".
There are many types of lights for photography and videos on the market, from many brands and from various budget ranges.
In today's review I have chosen for you a light that at a price level is in the medium-low range, but in terms of performance it is in the medium-high range.
We are talking about the SmallRig RC 220B spotlight.
SmallRig is the brand, RC 220B is the model.
For someone who is just starting out in artificial lighting, I think this is the ideal LED continuous light.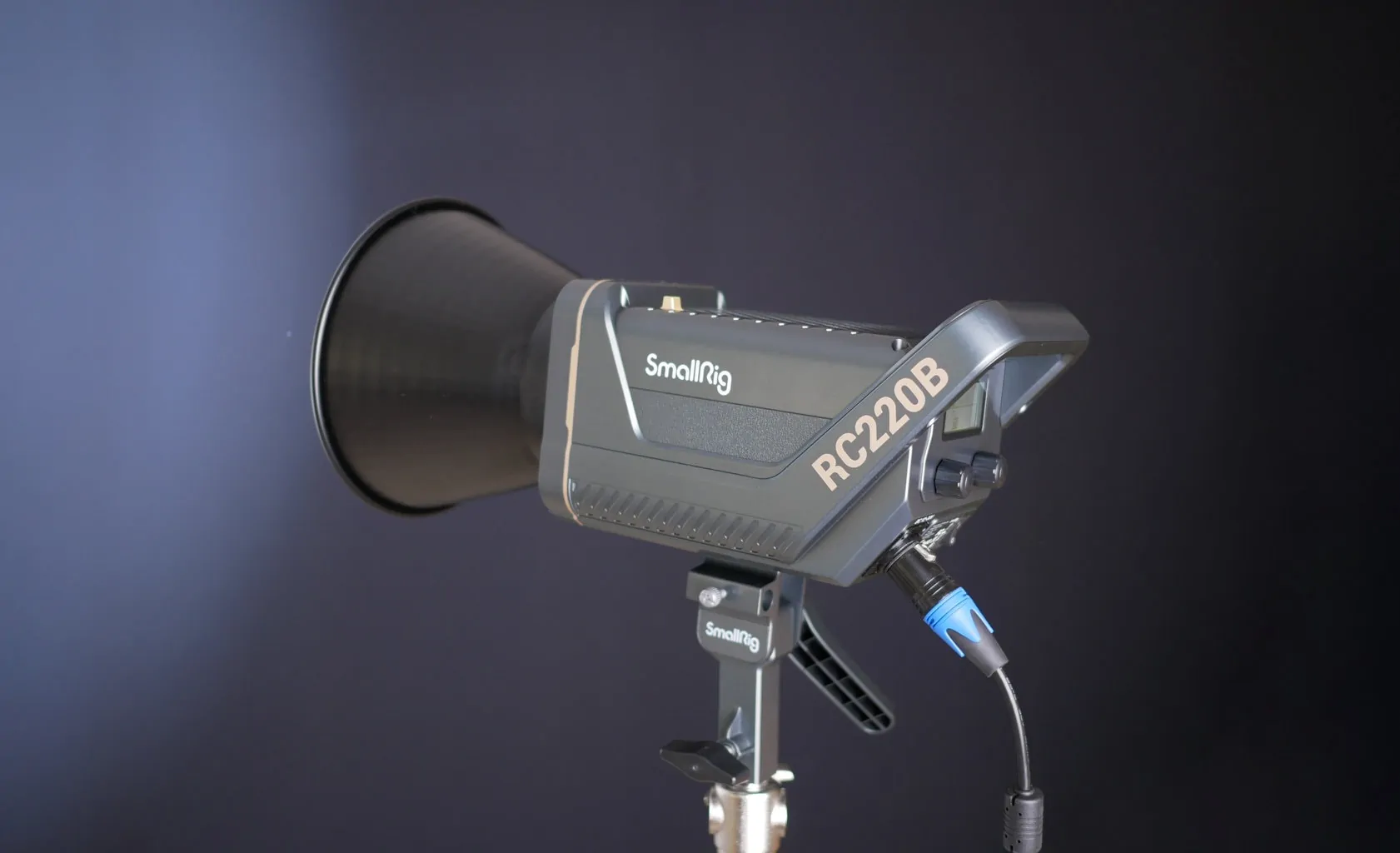 Ideal type of user
The SmallRig RC 220B is an ideal spotlight for you if:
You are a professional user and you are setting up your first photo or video studio. You are an intermediate or advanced amateur user and you want to improve your photographic and video results. You want to dedicate yourself to product photography, eCommerce, fashion photography, portrait photography, or video. You have your own small business, online store, etc., and you need to do product photography frequently.
Technical characteristics
I don't like to talk much about technical specifications. I prefer to observe the results. But I understand that there are people interested in the numbers. After all, it is the only reliable way to be able to make rational comparisons with other similar products.
Here I leave you the technical specifications of the SmallRig RC 220B.
Light power: 84500 Lux Color temperature: 2700K – 6500K approx Net weight: 2850 approx Dimensions: 240 x 122 x 237 mm Current: 13A Voltage: DC 19V 7.9A Adapter: AC100 – 240V 50 / 60Hz Radio Frequency: 2.4GHz Power: 260WTLCI : 96+CRI: 95+Minimum distance for remote control: 100 metersPower supply: Mains cable / Battery V-MountBowens type mount
Strengths
Below I am going to list what, from my point of view, are the strengths of the SmallRig RC 220B LED continuous lighting spotlight.
I'm going to leave out the light output because, truth be told, it's not hard to find LED bulbs that offer this level of light or even exceed it. Even so, what is difficult is finding LED spotlights that allow this level of lighting to be obtained for the price of purchasing the RC 220B.
Right now I think it is one of the continuous lights that offer the most power for the price range in which it is found.
So that could already be the first strong point, the nice balance it offers between performance (lighting power) and price.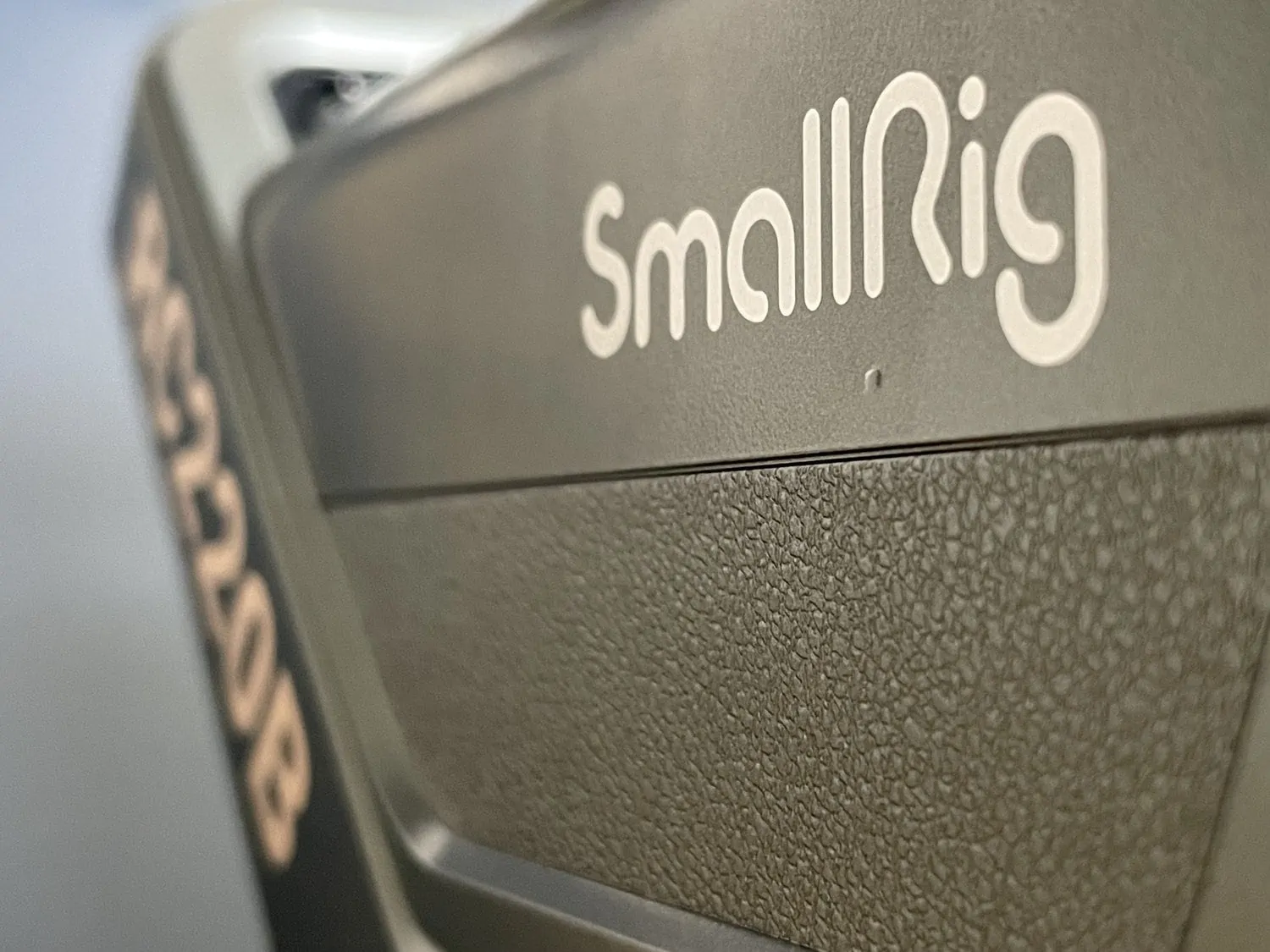 But let's see what other aspects I like about this spotlight:
Size: I love the relatively small size of the bulb for the amount of light it throws. That makes it a portable accessory that you can take everywhere without taking up much space.
Design: The SmallRig RC 220B is a LED spotlight that not only boasts a modern and robust design, but also relies on the design itself to increase its efficiency and performance as a work tool, as we will see in the next point. It is designed in a way that dissipates heat.
Heat/Noise: Two of the most common problems with LED photography lights, in general, is the fact that they get hot. If a led spotlight gets too hot, it turns off, as a protection mechanism.
To solve this, some manufacturers equip their led lights with a fan that dissipates heat. The problem, usually, is that the fan generates an unbearable amount of noise that makes it invalid for video sessions with audio, for example.
The SmallRig RC 220B is one of the quietest led spotlights I've been able to use to date.
It works in the following way:
When we turn on the spotlight, it works in 100% silent mode.
Depending on several factors (such as the ambient temperature, the power at which we have it set, etc.) after a while, if the spotlight detects a possible overheating, it automatically activates the ventilation/cooling function.
During the ventilation process, we can still use the spotlight. And I'm not going to lie to you, the fan noise is noticeable, but hardly noticeable. To have a reference, it is a subtle noise, fainter than that of the refrigerator, for example.
Remote control: This is already becoming a standard in all high-end LED light bulbs, but in low-priced bulbs it is more difficult to find. The SmallRig RC 220B offers connectivity with its free App, which allows us to control the unit completely from the mobile phone. Very useful if you work alone and need to change some settings such as lighting power or temperature.
Ways of using the SmallRig RC 220B
There are several ways to use this continuous light source, depending on the type of accessory that we want to attach, we will obtain one light or another.
This spotlight has a Bowens-type mount, very universal and that allows us to attach various accessories not only from the same brand but from any other brand of accessories that uses this mount.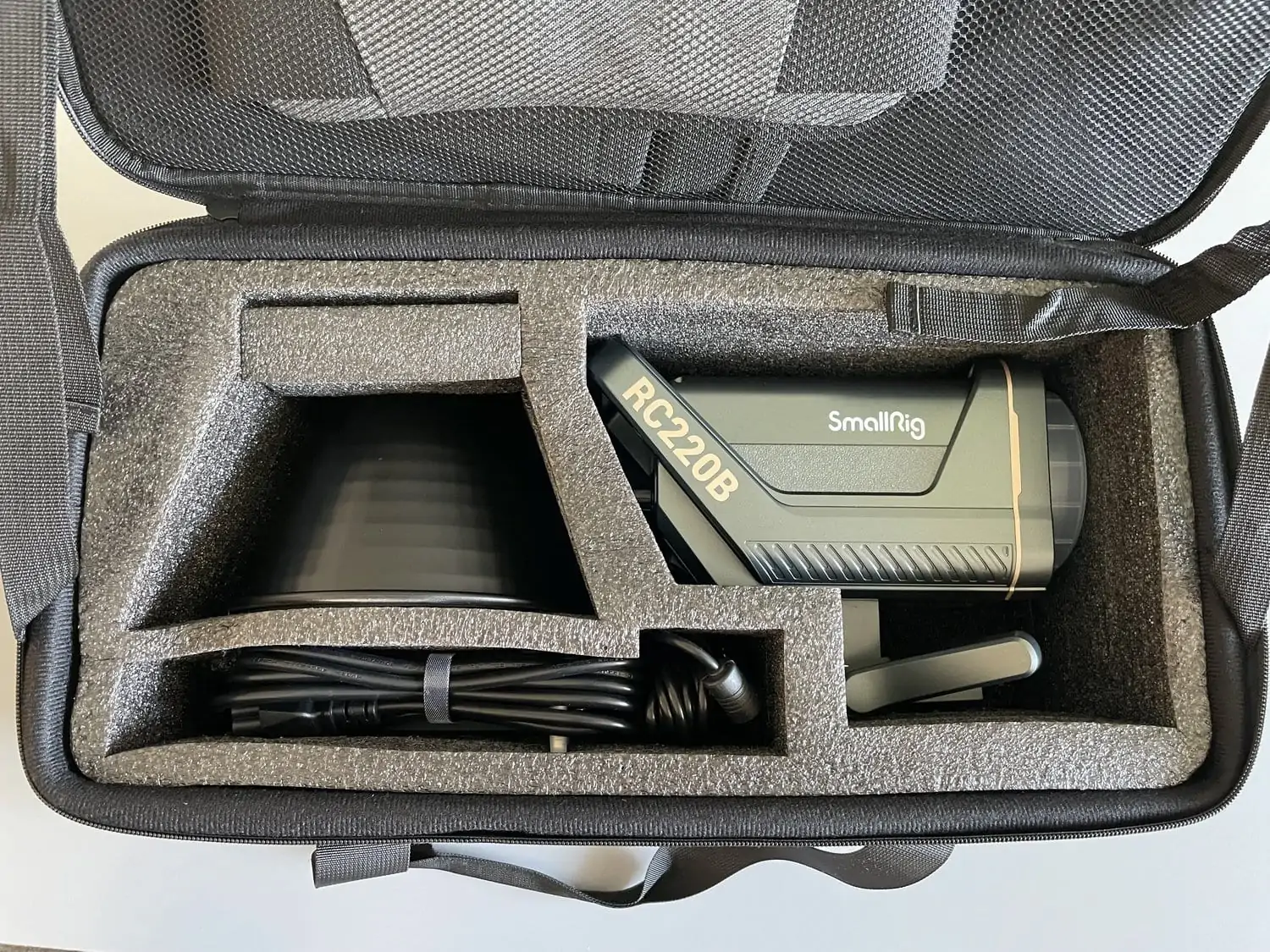 Thanks to its universal mount, the SmallRig RC 220B can be used:
Just, with nothing attached. It is not a very common way of use, but it can be done. With the built-in hyper-reflector (funnel shape), capable of multiplying the amount of light. With any softbox that has a Bowens mount: parabolic, rectangular, etc. Below I talk about the parabolic softbox that we have used for this test.
Competitors
The SmallRig RC 220B is a relatively new continuous light fixture and that gives it a significant competitive advantage.
We can try to compare it with the continuous light source Amaran 200X of the Aputure brand, which offers us less power than the SmallRig RC 220B, less lux (light intensity), costing a higher price.
There are other models of brands closer in range, such as the Godox SL-200 W II, but this one costs much more, for features that are far from those of the SmallRig RC 220B (only 74,000 lux, compared to 84,500 of this model of the SmallRig)
SmallRig RA-D85 parabolic softbox
For the testing of this review we have had access to a parabolic softbox of the brand, specifically the SmallRig RA-D85.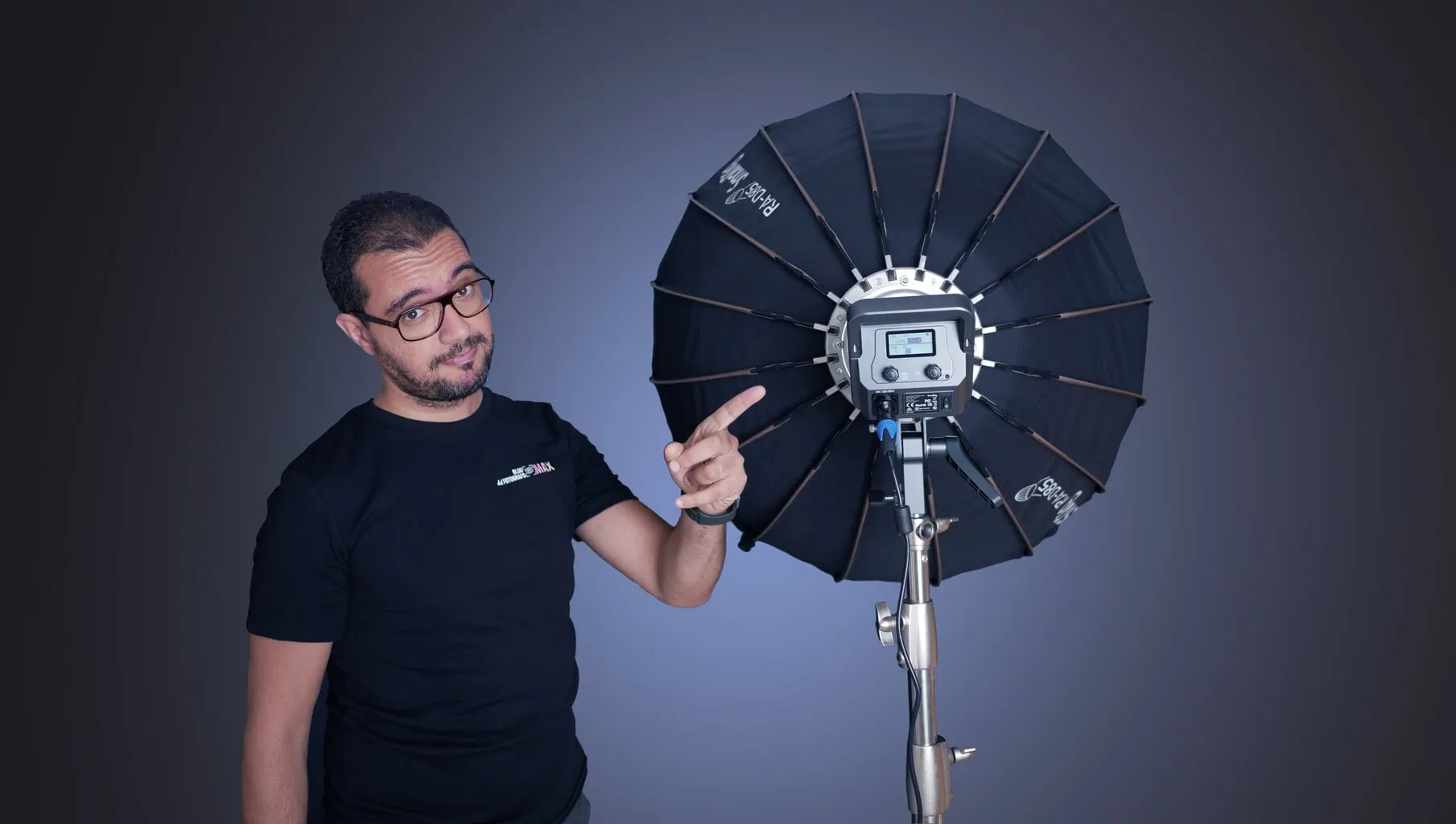 It is a softbox of a contained size (85cm), I am used to using softboxes with a larger diameter. Even so, I must say that it is one of the highest quality softboxes that I have been able to test to date.
It weighs 2.55 kg, it has a hyper-easy mounting system. It actually comes pre-assembled. All you have to do is attach it to the Bowens mount of the spotlight, open the antennas one by one, and you're done.
This softbox has caught my attention the quality of the finish. You can see it in very small details such as the opening and closing system of the antennas, the materials, or simply the transport bag that it comes with, capable of costing 20 or 30 euros easily.
Hey, an obvious but important fact: this parabolic softbox is compatible with absolutely all continuous light bulbs that use the Bowens mount. They don't have to be the same brand.
Where can I buy this LED continuous light bulb
SmallRig has its own online store, however, in my personal case whenever I can, I try to make my purchases of photographic equipment through Amazon.
Here I leave the links to the focus of continuous light for photography.
And here, to the parabolic softbox.
I hope you found this review interesting and educational. If you have any questions let me know in the comments below and we'll give you a hand.