Cover of the FITNESSGYM section of the digital magazine CMDsport, number 447, and pages that are included in this edition in the aforementioned section.
(31-3-2022). The evolution of the last two years registered by the Spanish fleet that make up the main 24-hour gym chains shows that Anytime Fitness and Snap Fitness have been the two operators that have suffered the worst luck. Anytime Fitness remains the leader but with less vigor. More data in number 447 of the digital magazine CMDsport.
The Spanish park of 24-hour gyms in Spain accounted for 74 centers last February, 13% less than for the same dates in 2021 but 31% less than in February 2020, a month before the population confinement decree derived from the outbreak of the Covid-19 pandemic.
In this involution of the data from 2020 to 2022, the losses of registered establishments have been particularly relevant, in a greater proportion by Snap Fitness (from 11 to 4 centers; 64%), but also by Anytime Fitness which, above all due to the loss of franchisees suffered in 2020, it has gone from 59 establishments to 32 in the last two years, losing 46% of its workforce.
Despite this, Anytime continues to be the leader in the Spanish 24-hour gym scene, although its hegemony has been losing force: from accounting for 55% of all establishments of this type in 2020 to 43% last February.
These data and others from the two aforementioned brands, as well as from other operators of this type of gym, are analyzed in the digital magazine CMDsport number 447.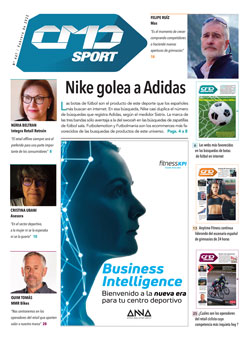 THE BEST TIME FOR EXPANSION
Also published in this edition is an interview with Felipe Ruíz de Gauna, a financial and M&A consultant from the Mas consultancy, who maintains that the current situation is ideal "to grow by buying competitors or opening gyms." The expert recommends that "to attract customers, you have to convey trust, tranquility and security, beyond complying with sanitary measures." Felipe de Gauna also points out that "there are funds with large amounts of money that are eager to invest in profitable opportunities and have set their sights on fitness."
Read all this information starting on page 13 of the digital magazine number 447 of CMDsport.
---