Ansel Adams He was one of the best landscape photographers of the 20th century. He is known, above all, for his spectacular photographs of yosemitea place to which he dedicated his entire career and which he fought to protect throughout his life.
Ansel Adams was also a great pianist and a profound naturalist, a lover of nature in its purest form. Thanks to the wonderful images he managed to make known the immense beauty and purity of the mountains he photographed.
His work helped convert the Cañón de los Reyes in the southern Sierra Nevada into a National Park in 1940, a milestone in conserving one of the most impressive landscapes in the United States.
Adams is also famous for devising what is known as the zone systeman exposure and development process that allowed him to obtain photographs of truly impressive tonal richness.
Cathedral Peak by Ansel Adams
Do you want to know more about this impressive and charismatic photographer?
Who is Ansel Adams?: Biography
Ansel Adams born on February 20, 1902 in California, USA, into a wealthy American family. An only child, shy and very moved, he shows difficulties in adapting to classical schooling, so they decide to continue his studies at home.
During his childhood he lives in an isolated house in the middle of the dunes and near the sea. A very important relationship between him and nature is established from a young age.
The financial panic of 1907 broke the family economy, but his parents did not give up their efforts to give him an education according to his active and highly intelligent personality. At the age of 12 he learns to play the piano and read sheet music without any help.
He will receive piano lessons, from which he will learn discipline and structure and to which he will dedicate himself body and soul, for more than 12 years, seeming that this was going to be his main occupation. At the same time, they give him his first camera, a Kodak Brownie, and he begins to take pictures in the Yosemite Mountains, a place to which he will return again and again throughout his life and where he will obtain most of his photographs. .
There he will meet his wife Virginia Best whom he will marry in 1928 and with whom he will have a son and a daughter.
In 1932 he created a group with other photographers such as Paul Strand, Imogen Cunningham or Edward Weston, the f/64 group, which promoted Straight photography, a type of pure and direct photography of which Ansel Adams would be a great champion.
In 1933 he met Alfred Stieglitz, a great reference for him, who helped him create his first exhibition, which was very successful. Three years later he exhibits at the MoMA in New York.
The last years of his life are of a divulging type, he dedicates himself to giving talks, conferences, revealing works that he could not do due to overwork, etc.
He died on April 22, 1984, of heart failure.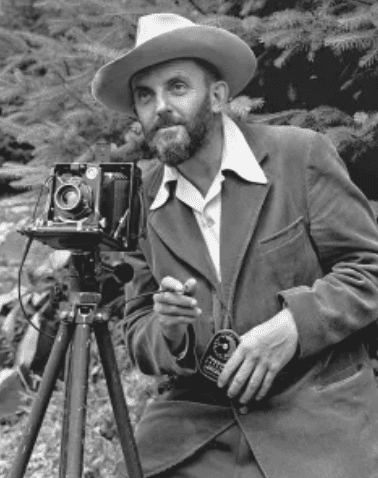 Featured Accolades
Presidential Medal of the Freedom from the hands of US President James E. CarterMember of the American Academy of Arts and SciencesGuggenheim Grant (1946)Sierra Club John Muir Award (1963)Hasselblad Foundation International Award (1981)California Hall of Fame
The complete biography (in English) on his own website.
What is the zone system?
The zone system It is an exposure and development system devised by Ansel Adams in order to be able to work the negative so that the final image is as similar as possible to the original scene.
The zone system is thus an empirical system for establishing a direct correlation between the visual world and the final photographic print.
For Ansel Adams, the lights are divided into 11 zones that go from pure black (0) to pure white (X). In the middle area (V) is the middle gray, (which is where the photometers are programmed to measure light).
Surely it sounds familiar to you about exposing for shadows and revealing for lights. Well, the zone system is based precisely on that: the exposure time affects the dark areas, and the development time affects the light areas.
Through correct exposure and development, prints with a wide dynamic range can be achieved. In this post you have it explained in a more extensive way.

zone system
Artwork by Ansel Adams
Ansel Adams' photographs are characterized by the absence of the human element and by a conception of the landscape as an artistic expression. To make them, he used large-format cameras (8 × 10 ″), a fact that, together with the aforementioned system of zones, and the mastery of exposure and development, he achieved photographs of impressive quality.
Here you can see a small gallery of some of his work: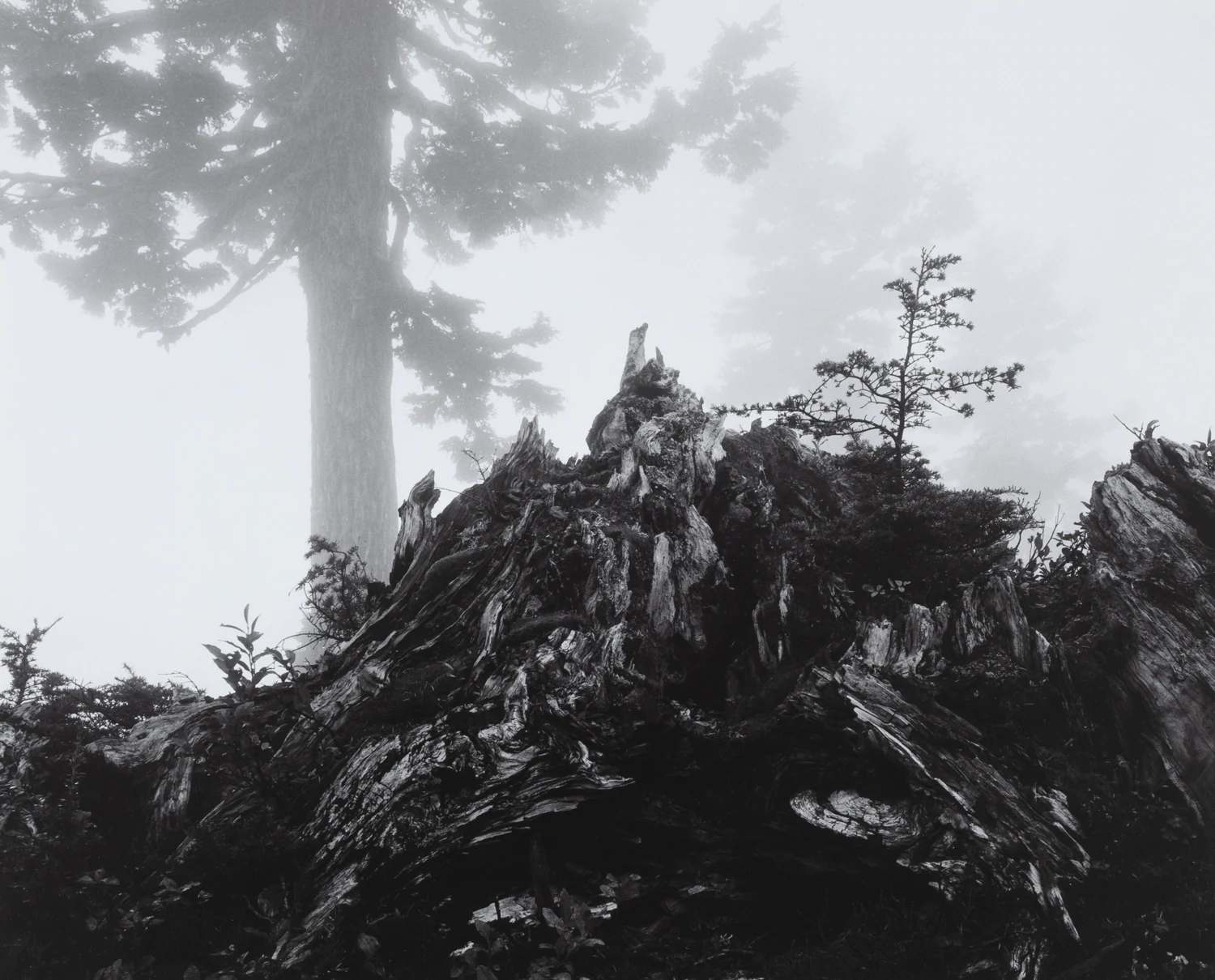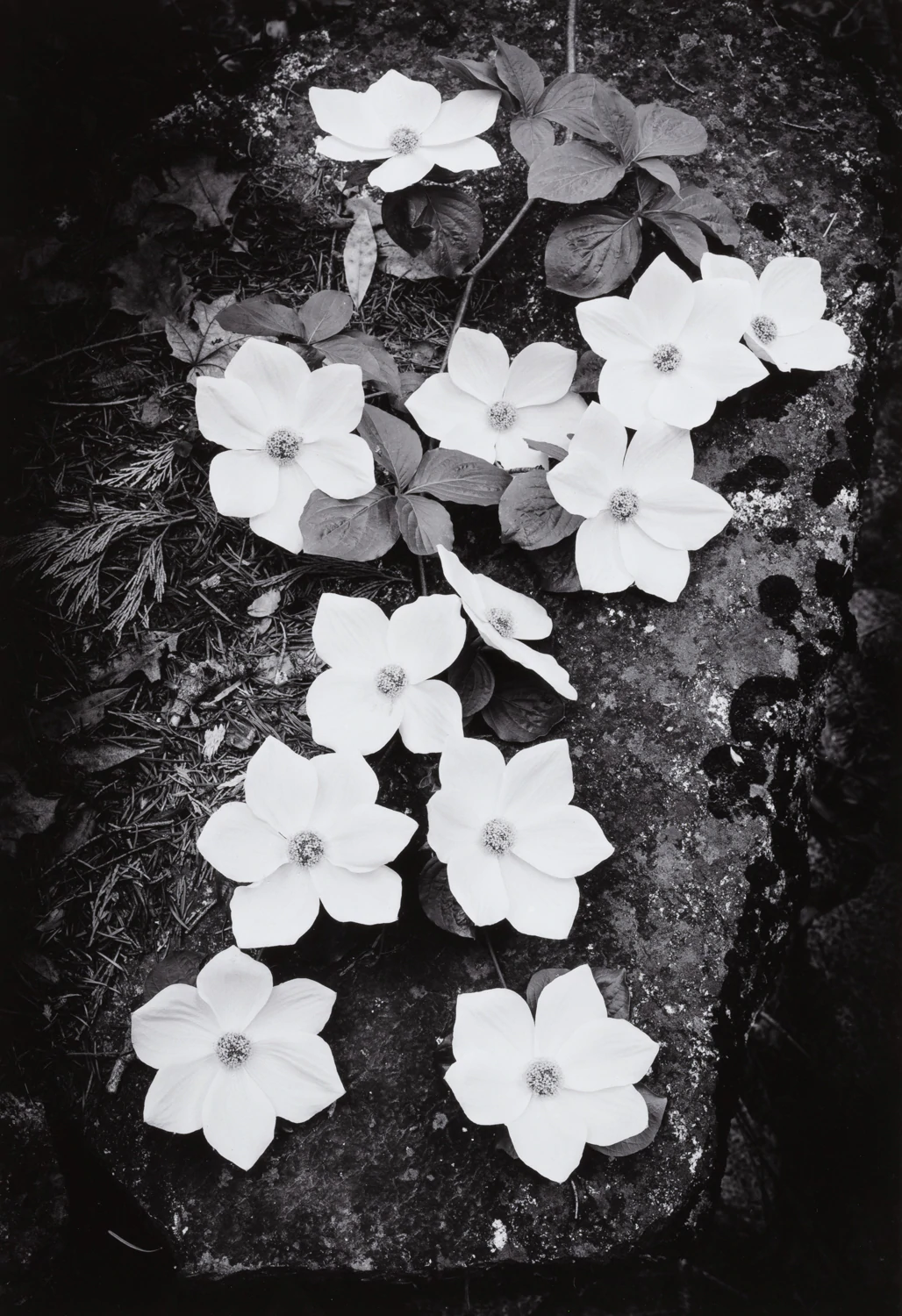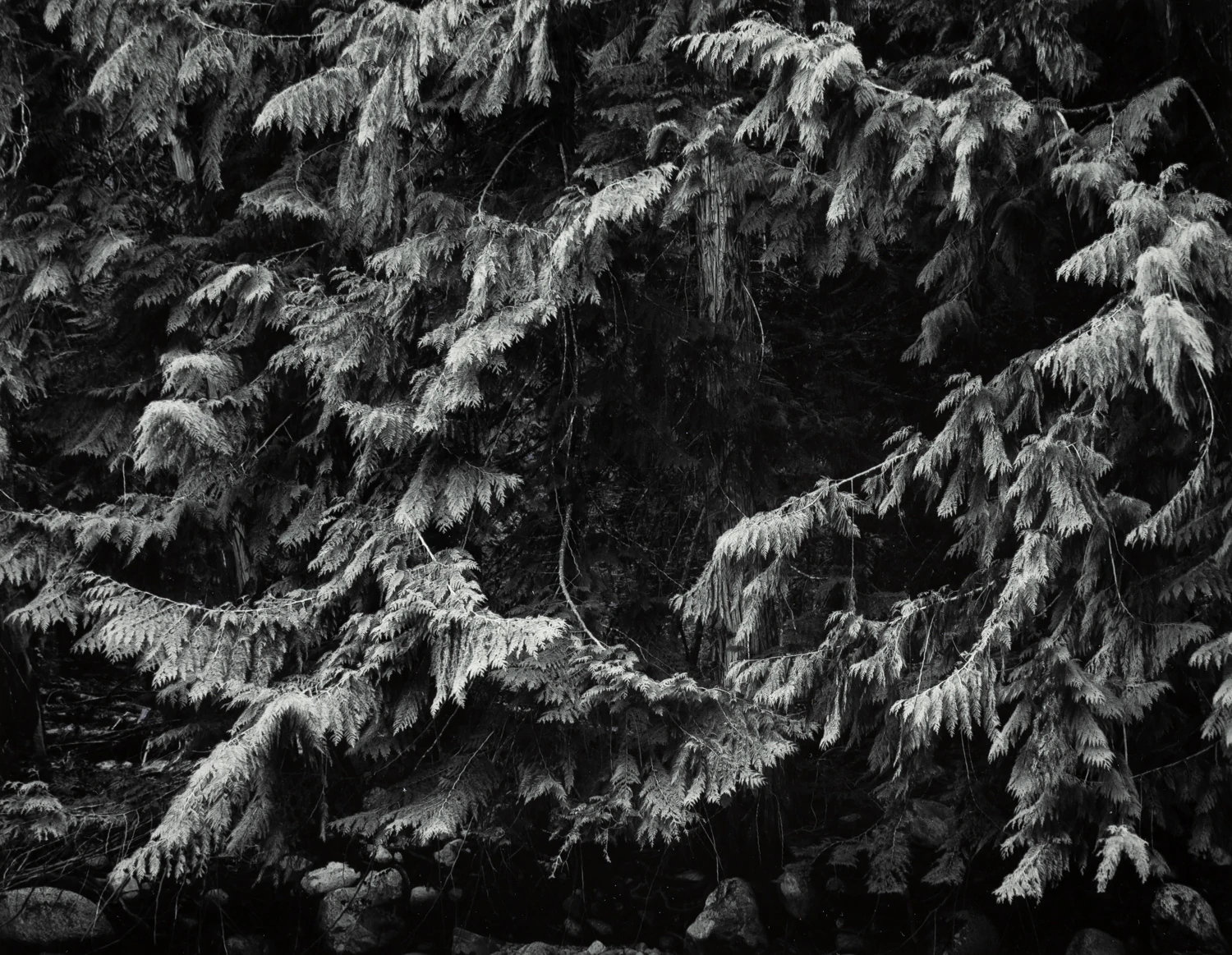 Featured Ansel Adams Photographs
Ansel Adams' work focuses primarily on black and white landscape. Most of the photos of him are taken in Yosemite. Some of his most recognized works by Ansel Adams are:
Monolith, The Face of Half Dome, 1927.Rose and Driftwood, 1932.Clearing Winter Storm, 1937.Moonrise over Hernandez, New Mexico, 1941.Ice on Ellery Lake, Sierra Nevada, 1941.Georgia O'Keeffe and Orville Cox at Canyon de Chelly 1945. Aspens, New Mexico, 1958.
There are no rules for good photographs, there are only good photographs.

Ansel Adams
Other famous Ansel Adams quotes at this link.
Buy Ansel Adams Photographs
Today you can buy photographs of the author on his website. You have different prices depending on the print run or the final size.
Documentary on Ansel Adams
Ansel Adams has an intense biography that is difficult to summarize in an article. In this documentary you will see the versatility of this photographer, as well as his character traits, or his evolution as a photographer and as a person.
A very interesting and complete documentary about this magnificent photographer, do not miss it because it is very worthwhile.
If you prefer to see it in the original version, click here.
Books by Ansel Adams
His work is prolific and so are the books dedicated to him compared to other authors.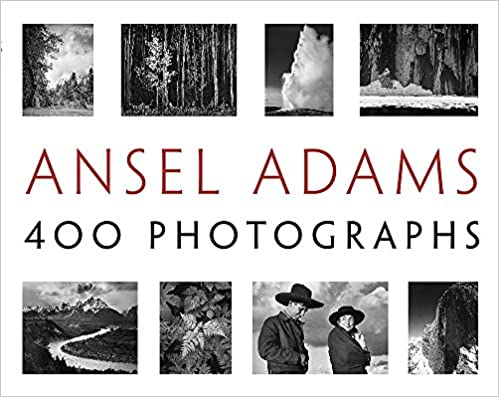 Ansel Adams, 400 Photographs: A compilation of his most outstanding photographs for 50 years. A photo per page, a good way to have a large part of his work on your shelves. You can get him for €21.23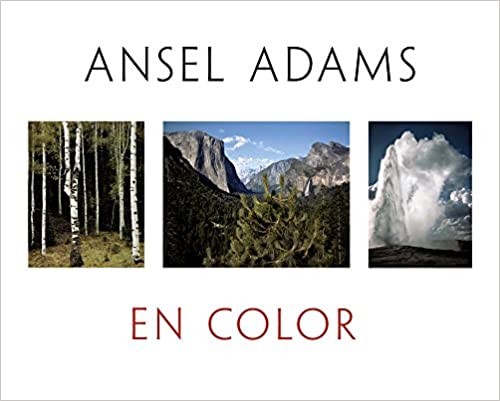 Ansel Adams in colour: 160 pages of his work in color on Kodakhrome film. You can get it for €9.45
Ansel Adams examples: A 192 page book where Adams himself explains how he took 40 of his photographs. You can buy it for €34.38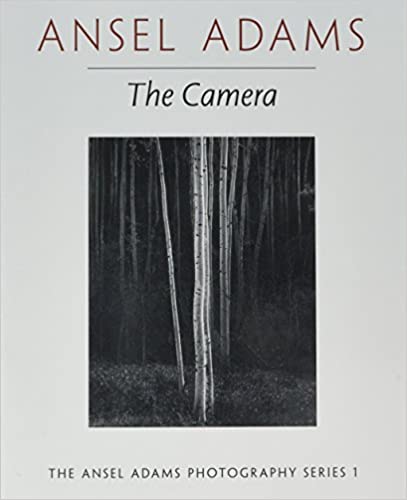 Ansel Adams The camera: First book in a series of 3 specific to the technique. This first one is camera-focused. You can buy it for €25.00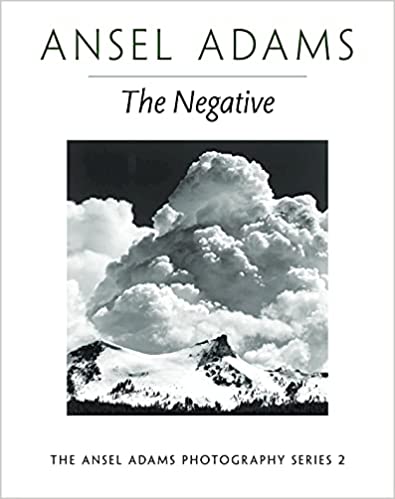 Ansel Adams The Negative: Second book in a series of 3 specific to the technique. This second is centered on the negative. You can get it for €20.73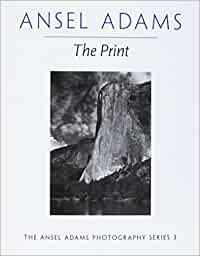 Ansel Adams The print: Third book in a series of 3 specific to the technique. This third party is focused on printing. You have it for €26.68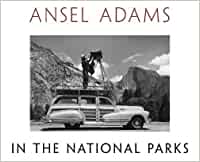 Ansel Adams in the national parks. 352 pages with his most iconic images and other lesser known ones never published before. You can buy it for €27.44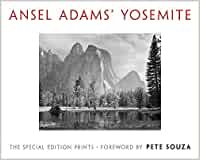 Ansel Adam's Yosemite: It is based on his photographs of Yosemite National Park. You can get it for €28.07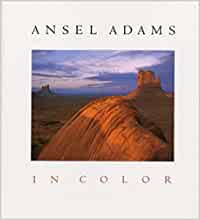 Ansel Adams in color: Color photographs by Ansel Adams. 144 pages. You can buy it for €76.87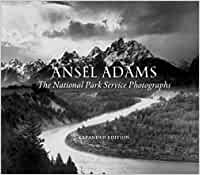 Ansel Adams The national park service photographs. 20 pages with some of the images he made when he worked on commission portraying different natural parks. You can get it for €26.75
Ansel Adams was a photographer of an impressive technical and artistic level, as well as a defender of nature thanks to whom we preserve today landscapes that would otherwise have been lost.
The strength and beauty of his images were the best advertising to impact society and those who had the power to do something to protect it. We are not just talking about an exceptional photographer, we are talking about someone who shows that "small actions" can improve the world on a global scale.
As photographers we are, we know the power of images, right?
I hope you have enjoyed diving into this magnificent 20th century photographer, that he inspires you and encourages you to want to be better.
We'll read each other in the next article and don't forget to share it if you found it interesting 😉 .