Android has many types of updates. There are system updates, security updates, Google Services updates, Google Play system updates, and app updates. It's hard to keep track of what changes with each updatebut thankfully Google started breaking down the latest changes from its most opaque updates: system updates, Google services updates, and Google Play updates.
Every month, Google compiles a list of the changes that are coming to Android phones through these channels. We already have the changes that will arrive during the month of April through updates planned for the first days of the month.
What's New in System Updates
We start the step with Google Play System Updates, formerly known as Project Mainline. They are basically system components or modules that can be updated by Google Play without the need for a full system upgrade. They arrived with Android 10 and subsequent versions have added more upgradeable modules. These are the changes that will arrive in April through this system:
Security, privacy, management and diagnostic and related fixes to Android Auto, Android TV phones, Android TV tablets and Wear OS.
Upgrading system management services to improve connectivity, network usage, stability, security, and ease of upgradeability.
What's new in Google Play Services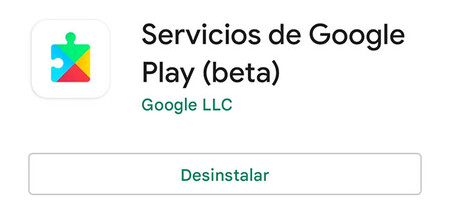 Android mobiles also get news through Google Play services updates, also from the Google store. Google Services include many components that can be used by third-party apps and also add changes to Google apps and the system without the need for a full OTA or security patch. These changes will arrive with version 22.12:
New developer features for ad support, accessibility, analytics and diagnostics, machine learning, AI, security, privacy, and related services.
Bug fixes and privacy and security improvements.
Updating management systems to improve connectivity, network usage, stability, security, and ease of updating.
What's new in the Google Play app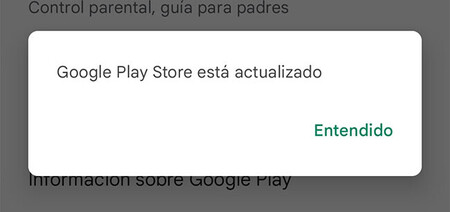 Finally we have the news from the Google Play app store itself, which updates itself, although you can also in theory force the search for new versions or use an APK to update it. These are the new features that will arrive with version 29.9 of Google Play:
Improvements to the play-while-download system that allows you to play a game while the app is still downloading.
New features to help you discover apps and games that interest you.
Optimizations for faster and more reliable downloads and installations.
New features in Play Pass and Play Points.
Improvements in the Google Play billing system.
Improvements to Play Protect to keep your device more secure.
Performance optimizations, fixes, and improvements to security, stability, and accessibility.
More information | Google