Well, all know that taking out loans can be quite easy, only if you have a good credit score. Loans can help people overcome financial difficulties, it can help them achieve their goals, fund their business, and many other things but for this to happen in a smooth manner. Having good credit scores is important. Excellent credit scores mean that you will get a reduced APR and a higher credit limit as well.
But if you have a poor credit score then the likelihood of acquiring a loan is reduced.
Why?
Because credit scores are the medium through which lenders and banking firms take decisions on whom to give the loans to and whom not to. Credit scores are the main eligibility criteria for acquiring a loan.
In the UK there are three main credit reporting agencies, these agencies are responsible for the setting up of credit scales and they are also responsible for assigning credit scores to people. These credit agencies look into the financial and credit history of people and assign credit scores to them based on that.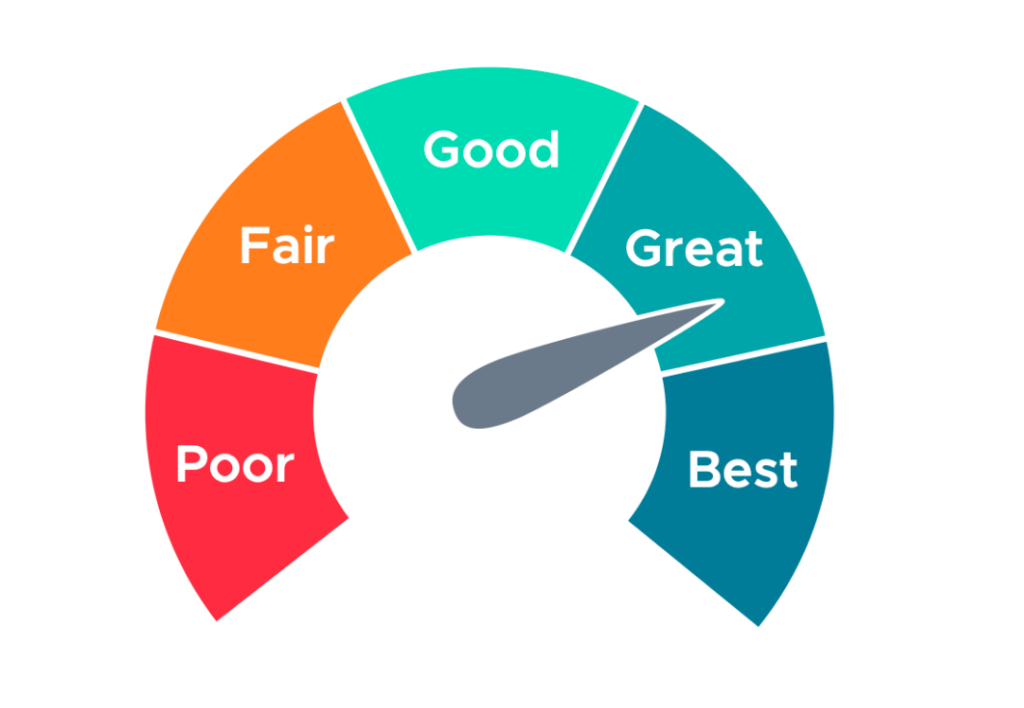 The lenders and banking firms use the credit score and the scale set by credit agencies to determine if an loan applicant is eligible for it or not. They do this by performing a credit check, this is where the lender or the lending institution checks out your credit background and credit scores and evaluates your credit score based on the credit scale set by credit bureaus.
Once that is done, then they make a decision whether or not to give you the loan.
Your standing on the credit scale makes a lot of difference when it comes to acquiring loans and the offers you get. If you stand high on the credit scale it means that you have a good credit score and that will immediately make you eligible for all most all the types of loans, moreover, you will also receive a higher credit limit and the interest rate levied on the loan will be reduced, these are some great advantages of having a good credit score.
But on the other hand, the lower you go on the credit scale your chances of getting a loan get slimmer and if you happen to get a loan with poor credit scores, then you are bound to get a lower credit limit and a higher rate of interest.
Credit Agencies
As mentioned before, the credit reporting agencies are responsible for the setting up of credit scales and also for assigning credit scores to people. The United Kingdom has three major credit agencies, they are responsible for all the above mentioned tasks in the UK.
As you can see, the UK has three main credit bureaus, this means there are three different credit scales and lenders are free to use any of them.
The three major credit reference agencies are
TransUnion
Equifax
Experian
As mentioned earlier, each credit reporting agency has its own credit scale, listed below are the scales of these credit bureaus.
TransUnion – Credit Score Scale
Score Rating
0-550 – Very Poor
561-565 – Poor
566-603 – Fair
604-627 – Good
628-710 – Excellent
Equifax – Credit Score Scale
Score Rating
0-279 – Very poor
280-379 – Poor
380-419 – Fair
420-465 – Good
466-700 – Excellent
Experian – Credit Score Scale
Score Rating
0-560 – Very poor
561-720 – Poor
721-880 – Fair
881-960 – Good
961-999 – Excellent
Here is another thing you should know about, you check your credit scores anytime you want and you can do it for free, so make sure you check your credit scores periodically to see where you stand and how you can improve your credit scores. You should also check your credit report, you can always do it for free but you can only view your credit report once a year.
Basics Of Improving Credit Scores
As you know by now, excellent credit scores are extremely important if you want to take out a loan for any reason. Only the very best credit scores can help you get the loans you require and additionally you will also get extended credit limits and lower rates of interest. This will help you massively when you're paying your loans back.
So if you have a poor credit score and want to improve it, the very first thing you have to do is, pay off your existing loans and credit card bills. Try to make sure you pay all your loans back in time. If possible, try paying the loan off well before the deadline, this will way you will pay a comparatively lesser interest rate.
Reviewing your credit report will help you greatly in understanding the reason why you have bad credit scores. This is important, quite a lot of individuals do not follow this pointer but if you do, you will realize how helpful this simple task can be.
You can also make use of the credit builder loans, these loans are designed to help bad credit score holders. This is unlike any other loan, when you apply for a credit builder loan and get approved for it, you won't get the loan. In order to get the loan you have to pay off the loan with interest first, only then you are eligible to get that loan. 
Alternatively, you may seek for a secured loan bad credit, a type of business finance that would let you borrow money despite having a low credit score.
Overview
These are some of the key things to remember when you find yourself in a position where you need a loan. The main thing you need to know is that you should only take out a loan when you absolutely need it and have exhausted all your other resources. The main reason as to why you should keep loans as a last resort is because, if you end up not being able to pay back the loan, you'll fall in debt, which will lead you to more trouble. To avoid that, you should take out a loan only when you absolutely need it, and more importantly, you should be able to pay back the borrowed amount with interest.